5.2

/

10

1

Votes

Alchetron

Rate This




S. M. Abbas




India






Drama, Family




Hindi






1972




Laxmikant Shantaram Kudalkar, Pyarelal Ramprasad Sharma




Hamare Desh Me Kehte The




Jeetendra

,

Rekha

,

Vinod Khanna

,

Pran

,

Bindu



Ek Bechara (English: One Wretch) is a 1972 Bollywood Action film produced by B.N. Ghosh on SR International Productions banner and directed by S. M. Abbas. The film stars Jeetendra, Rekha, Vinod Khanna in pivotal roles and music is composed by Laxmikant Pyarelal.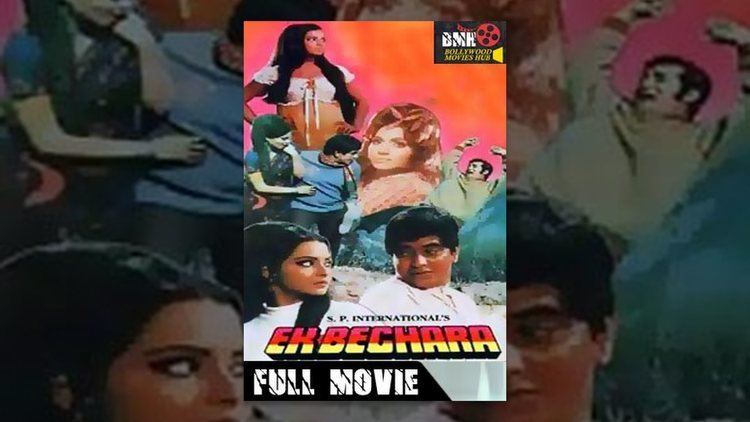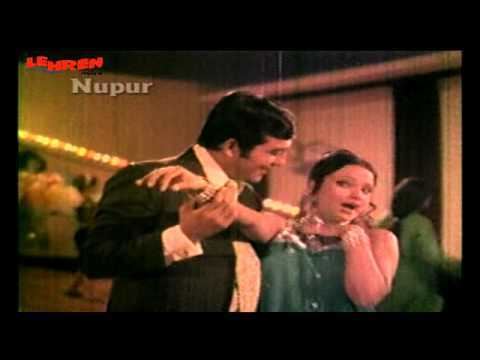 Rajan is a village buffoon and his father who is her deathbed lets has a son that he must go and meet a certain. Raibahadur Mohan who lives in the city who might be able to help him act with some work. After his father passes away. Rajan comes to the city and finds Raibahadur's place. At first he is turned away but he is called back and the Raibahadur accepts him wholeheartedly once he comes to know of Rajan identity. Raibahadur's daughter Kavita (Rekha) who is about to get married comes home from a party and find Rajan sleeping in one of the rooms and insult him. Raibahadur asks her never to even do so again. On the day of the manage, the "elder brother ask the Raibahadurto write all the property in his younger brother's name and only them can the manage take place. Raibahadur refuse and the bridegroom along with his people leave. Raibahadur asks Rajan to marry Kavitha. At first Kavita refuses but then gives in to her father wishes. Though both of them are named. Kavita cannot stand Rajan and they do not ever stay in the same room. She is fed up of this life of her and she goes and tells Shekhar (Vinod Khanna), her former fiance about this. Kavita asks permission from her father to go to a hill station with her friends where in reality it is with Shekhar. After reaching the hill station. Shekhar lives to misbehave with her and molest her. It is Rajan who was landing in the duchy of the then car who comes to Kavita's reserve and this mutant totally changes Kavita and she starts respecting her husband. One fare morning Rajan and Kavita are woken up from sleep by a Raibahadur who says Rajan is a tractor. Rajan can't understand what exactly has taken pace. If him out that an old man along with his daughter and granddaughter has hurt up and all claiming to be his father-in-law wife and daughter respectively. Though Rajan keeps in saying he is innocent, no one believes him and he is kicked out of the house. One night when Raibahadur is sleeping someone shoots at him and injured him. He is taken to the hospital in the hospital also, Shekhar's people come to hash off Raibahadur, but are prevented from doing so due to certain reason. Raibahadur escapes from the hospital and everyone thinks he to dead having committed suicide. Meanwhile, Rajan with the help of hulk (Johnny Walker) Raibahadur's secretary manages to track down some members of Shekar's gang including the lady impersonating as his wife. It turns out that she was forced to do so due to mistakes. Rajen and Gullu are caught and tied up. Kavita is tied up there as well. Raibahadur hues up there in a disguise and helps in feeling Rajan, Gullu and Kavita. Shekhar and his men again crash with Rajan. Gullu and Raibahadur in which Shekhar escapes with Kavita to an unknown destination. Rajen and Gullu also lead up these and help in rescuing Kavita. The Raibahadur also arrives there soon after with the Police and Shekhar is caught.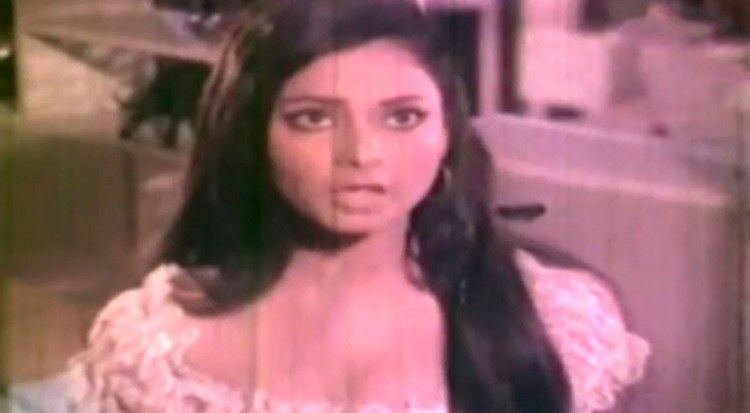 Jeetendra as Rajan
Rekha as Kavitha
Vinod Khanna as Shekar
Pran as Raibahadur Mohan
Anwar Hussain
Johnny Walker
Bindu
Kalpana
Salomi
Master Tukku
Ek Bechara Wikipedia
Ek Bechara IMDb