Eikoh Hosoe





Photographer






Tokyo College of Photography




Kamaitachi, Alberto Schommer: a retrospective, 1955-1998, Eikoh Hosoe, Meta
Eikoh Hosoe (細江 英公, Hosoe Eikō, born 18 March 1933 in Yonezawa, Yamagata) is a Japanese photographer and filmmaker who emerged in the experimental arts movement of post-World War II Japan. He is known for his psychologically charged images, often exploring subjects such as death, erotic obsession, and irrationality. Through his friendships and artistic collaborations he is linked with the writer Yukio Mishima and 1960s avant-garde artists such as the dancer Tatsumi Hijikata.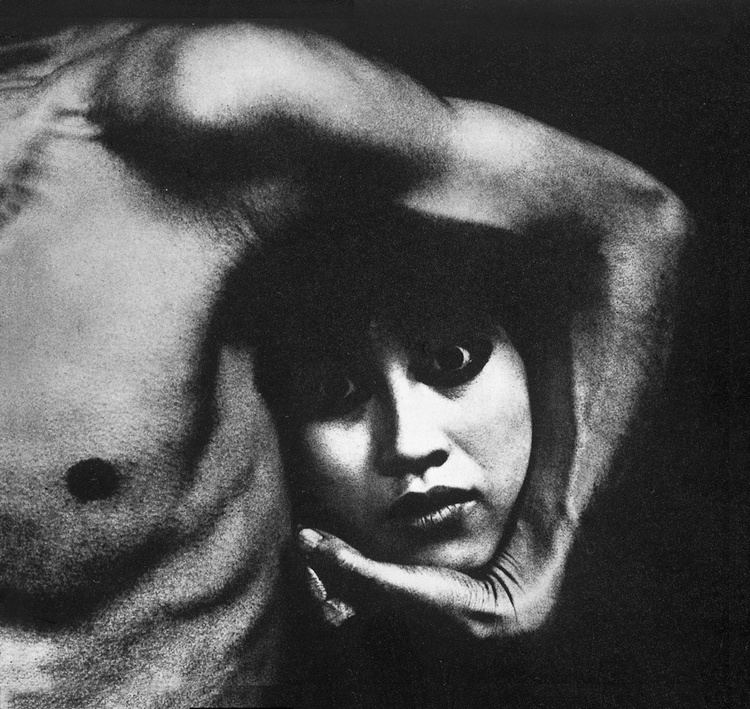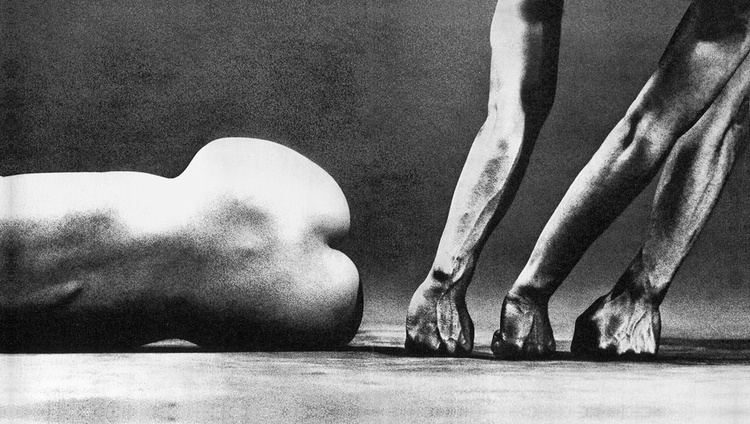 At birth Hosoe's name was "Toshihiro" (敏廣); he adopted the name "Eikoh" after World War II to symbolize a new Japan. While he was a student at the Tokyo College of Photography in the early 1950s, Hosoe joined "Demokrato," an avant-garde artists' group led by the artist Ei-Q. In 1960, Hosoe created the Jazz Film Laboratory (Jazzu Eiga Jikken-shitsu) with Shuji Terayama, Shintaro Ishihara, and others. The Jazz Film Laboratory was a multidisciplinary artistic project aimed at producing highly expressive and intense works such as Hosoe's 1960 short black and white film Navel and A-Bomb (Heso to genbaku).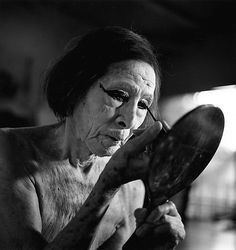 With Mishima as a model, Hosoe created a series of dark, erotic images centered on the male body, Killed by Roses or Ordeal by Roses (Bara-kei, 1961–1962). The series (set in Mishima's Tokyo house) positions Mishima in melodramatic poses. Mishima would follow his fantasies, eventually committing suicide by seppuku in 1970.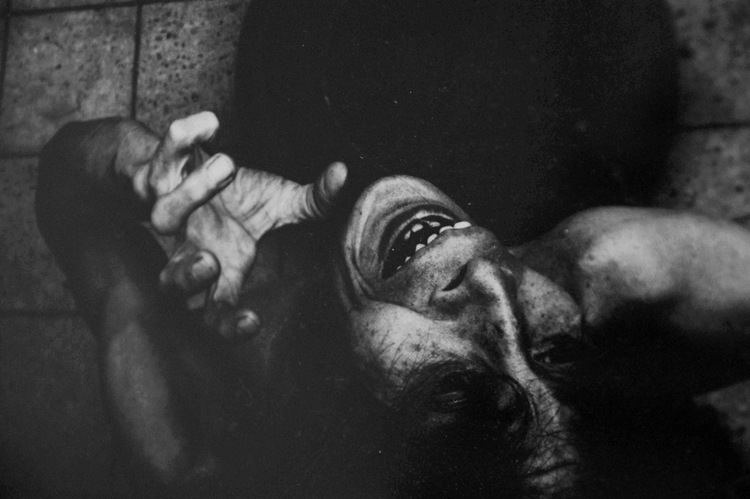 With Hijikata as a model, Hosoe created Kamaitachi, a series of images that reference stories of a supernatural being — "sickle-toothed weasel" — that haunted the Japanese countryside of Hosoe's childhood. In the photographs, Hijikata is seen as a wandering ghost mirroring the stark landscape and confronting farmers and children. The Kamaitachi series was published in book form in 1969.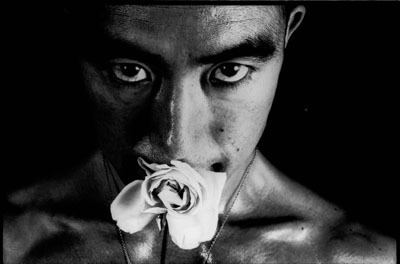 Hosoe has been the director of the Kiyosato Museum of Photographic Arts (Kiyosato, Yamanashi) since its opening in 1995. He was awarded The Royal Photographic Society's Special 150th Anniversary Medal and Honorary Fellowship (HonFRPS) in recognition of a sustained, significant contribution to the art of photography.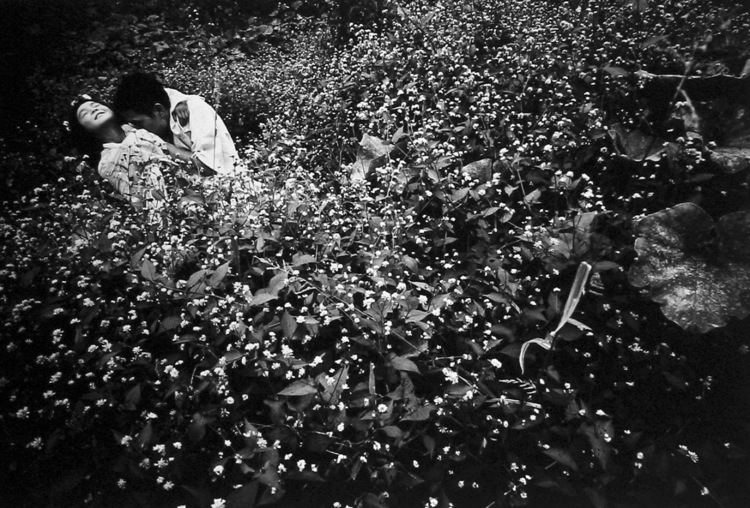 2002: Special Award from the Photographic Society of Japan.
Eikoh Hosoe Wikipedia