2014




2014





Ehang UAVs are a series of UAVs developed by the Chinese company Beijing Yi-Hang Creation Science & Technology Co., Ltd. (Ehang, 北京亿航创世科技有限公司) which have entered service in China for aerial cinematography, photography, and survey missions.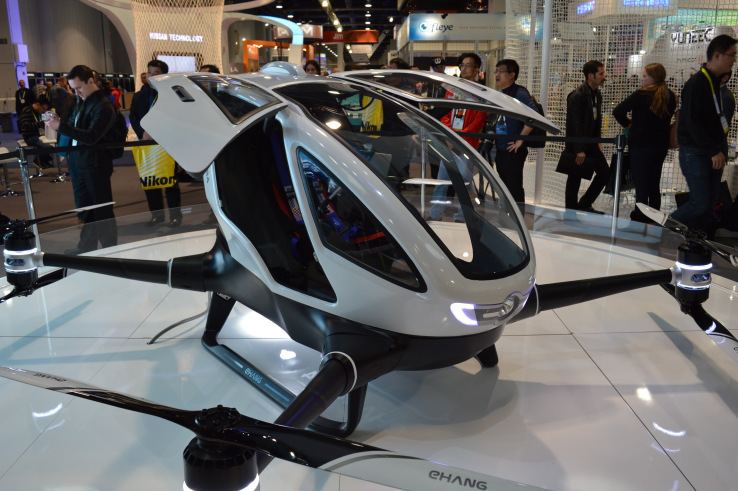 In January 2016, Ehang announced new drones capable of carrying passengers, in a world first accomplishment.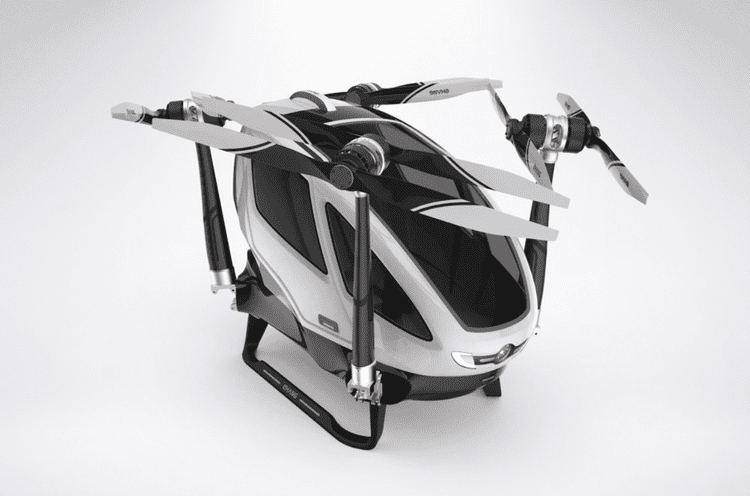 Ghost is a quadcopter developed by Ehang in a typical quadrotor layout with a pair of skids as landing gear. However, Ghost has an unusual feature: the rotors are mounted below the tips of the arms, instead of being mounted on top of the tips of the arms like most other multirotors. Ghost is mainly intended for aerial photography missions, and it is controlled by a smartphone. Its complete name is Ghost Intelligent Aerial Robot (Chinese: Ghost智能空中机器人; pinyin: Ghost zhìnéng kōngzhōng jīqìrén.
Specification:
Size (m): 0.36
Empty weight (kg): 0.65 without batteries
Battery: 2.6 Ah lithium battery
Endurance (min): 8 – 13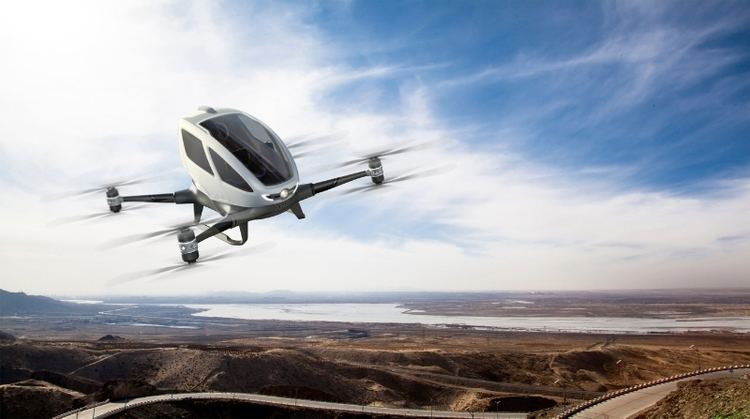 Ehang Hexacopter is a new UAV developed by Ehang and it has not yet been named. The existence of this hexacopter is revealed for the first time to the public when it made its public debut in August 2014 at TechCrunch Beijing. The yet-to-be-named hexacopter is constructed of carbon fiber composite material with a pair of skids as landing gear. The arms of this hexacopter are curved, as opposed to the straight arms of most multi-rotors currently on the market. The hexacopter is controlled by laptop computer.
Specification:
Payload (kg): 10
Endurance (min): 30 – 40
Range (km): 5
Unit price($): 5000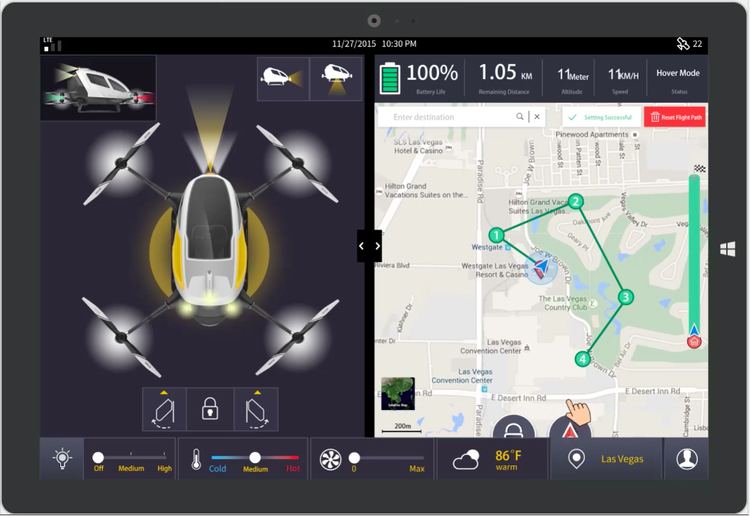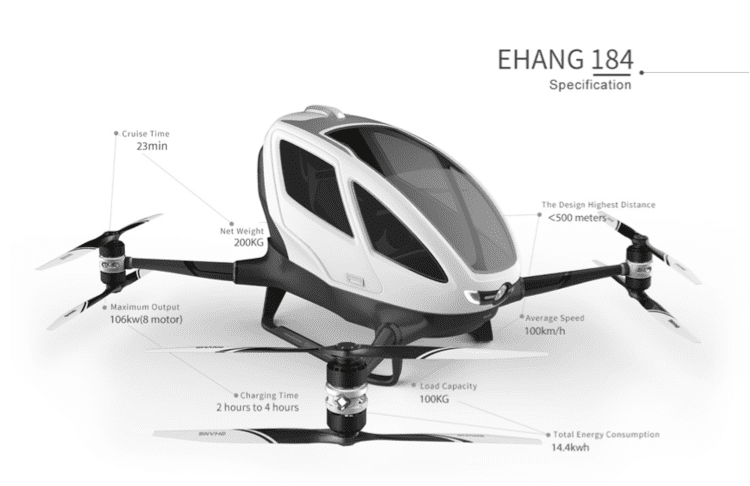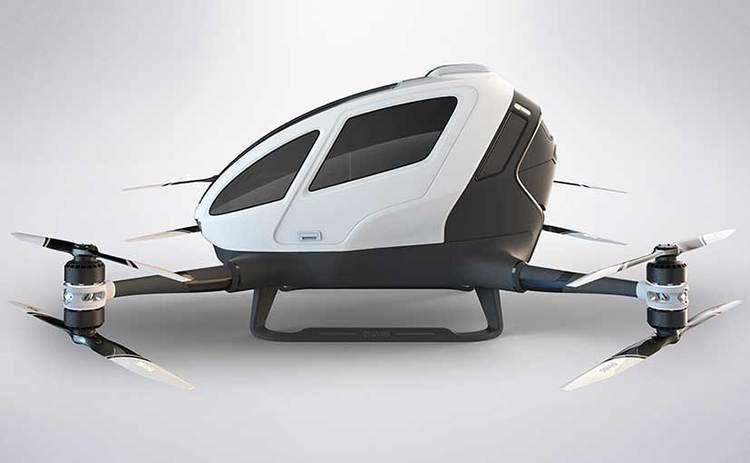 Ehang UAV Wikipedia