Born

28 November 1900 (age 59) Broadlands,

Romsey Extra

, Hampshire, England, UK (

1901-11-28

)

Died

21 February 1960 (aged 59) Jesselton, British North Borneo

Similar

Lady Pamela Hicks, Princess Alice of Battenberg, Prince Louis of Battenberg
Popular Edwina Mountbatten, Countess Mountbatten of Burma & Louis Mountbatten, 1st Earl Mountbatten of Burma videos
Edwina Cynthia Annette Mountbatten, Countess Mountbatten of Burma, (née Ashley; 28 November 1901 – 21 February 1960) was an English heiress, socialite, relief worker and the last Vicereine of India as wife of Louis Mountbatten, 1st Earl Mountbatten of Burma.
Contents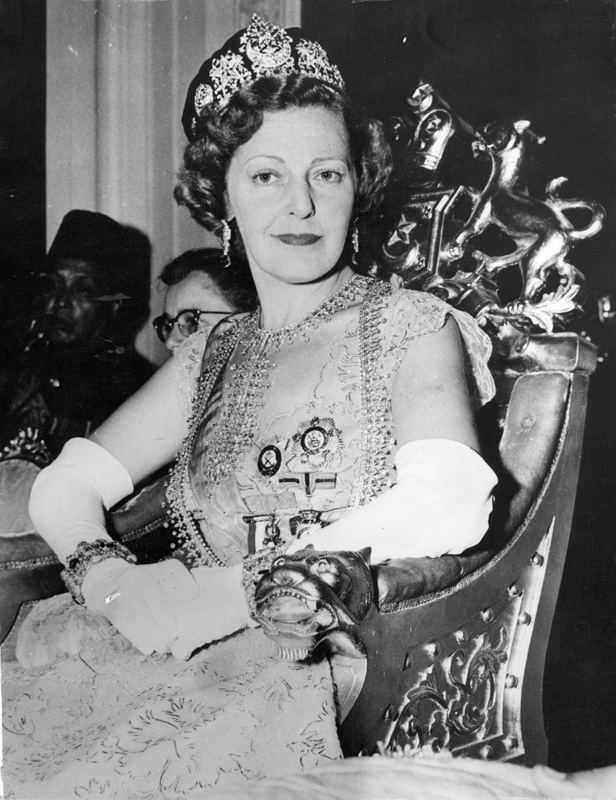 Lineage and wealth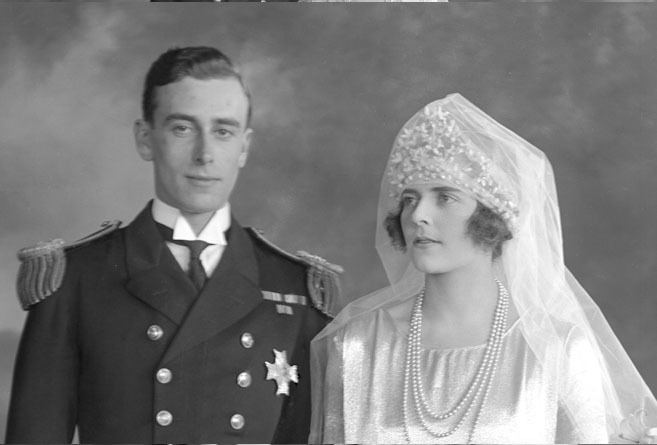 She was born in 1901, the elder daughter of Wilfred William Ashley, later 1st Baron Mount Temple (of the 1932 creation), who was a Conservative Member of Parliament.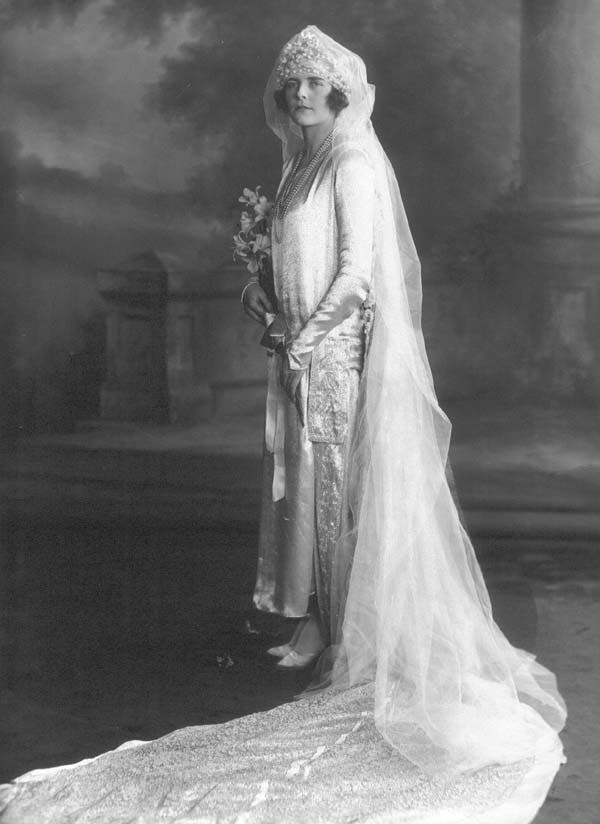 Edwina Ashley was patrilineally descended from the Earls of Shaftesbury who had been ranked as baronets since 1622 and ennobled as barons in 1661. She was a great-granddaughter of the reformist 7th Earl of Shaftesbury through his younger son, The Hon. Evelyn Melbourne Ashley (1836–1907) and his wife, Sybella Farquhar (d. 1886), a granddaughter of the 6th Duke of Beaufort. From this cadet branch, the Ashley-Cooper peers would inherit the estates of Broadlands (Hampshire, England) and Classiebawn Castle (County Sligo, Ireland).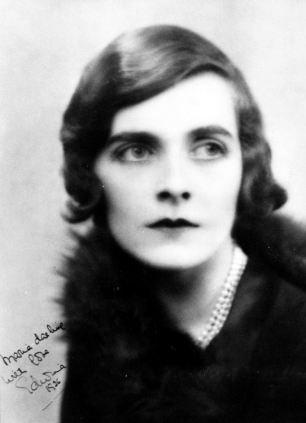 Ashley's mother was Amalia Mary Maud Cassel (1879–1911), daughter of the international magnate Sir Ernest Joseph Cassel, friend and private financier to the future King Edward VII. Cassel was one of the richest and most powerful men in Europe. He lost his beloved wife (Annette Mary Maud Maxwell), for whom he had converted from Judaism to Roman Catholicism. He also lost his only child, Amalia. He was then to leave the bulk of his vast fortune to Edwina, his elder granddaughter.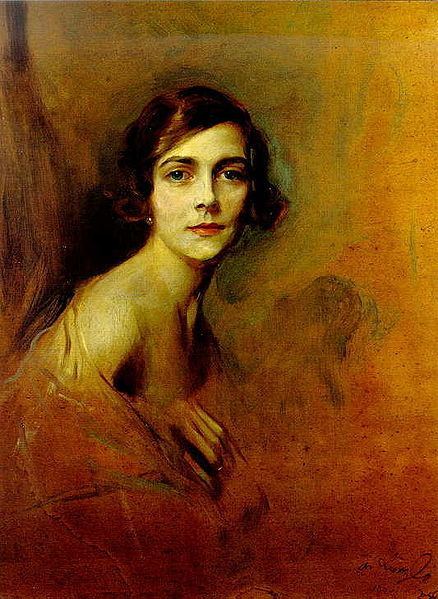 After Ashley's father's remarriage in 1914 to Molly Forbes-Sempill (ex-wife of Rear-Admiral Arthur Forbes-Sempill), she was sent away to boarding schools, first to the Links in Eastbourne, then to Alde House in Suffolk, at neither of which was she a willing pupil. Her grandfather, Sir Ernest, solved the domestic dilemma by inviting her to live with him and, eventually, to act as hostess at his London residence, Brook House. Later, his other mansions, Moulton Paddocks and Branksome Dene, would become part of her Cassel inheritance.
Marriage and children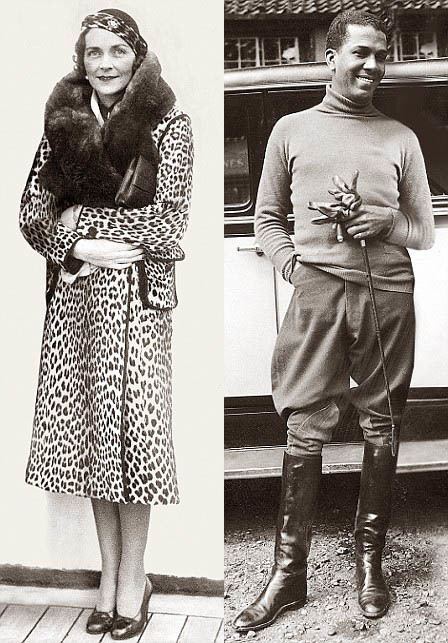 By the time Lord Louis Mountbatten first met Edwina in 1920, she was a leading member of London society. Her maternal grandfather died in 1921, leaving her £2 million (£80 million in today's pounds), and his palatial London townhouse, Brook House, at a time when her future husband's naval salary was £610 per annum (£20 thousand in today's pounds). Later, she would inherit the country seat of Broadlands, Hampshire, from her father, Wilfred William Ashley, 1st Baron Mount Temple.
She and Mountbatten married on 18 July 1922 at St. Margaret's Church. The wedding attracted crowds of more than 8,000 people, and was attended by many members of the royal family, including Queen Mary, Queen Alexandra, David the Prince of Wales (the future King Edward VIII) and Prince Philip, and dubbed "wedding of the year". The reception was held in Brook House after which the couple rode a Rolls-Royce Silver Ghost to the bride's family's country house.
Edwina was known to be wildly promiscuous throughout the marriage, doing little to hide such indiscretions from her husband. He became aware of her numerous lovers, accepted them and even developed friendships with some of them – making them "part of the family". Towards the end of Edwina's life, her daughter Pamela Mountbatten wrote a memoir of her mother in which she describes her mother as "a man eater" and her mother's many lovers as a succession of "uncles" throughout her childhood.
Louis Mountbatten eventually gained a long-time French mistress and the couple settled into a type of "ménage à quatre". Edwina's affair with Prime Minister Nehru of India both during and after their post WWII service has been widely documented. In addition to their lifetime of heterosexual excesses, both Louis and Edwina were often described as being bisexual, providing an unending source of gossip among the wealthy, titled society set of their day.
The Mountbattens had two daughters, Patricia (14 February 1924 – 13 June 2017) and Pamela (born 19 April 1929). In her memoir daughter Pamela describes Edwina as a detached, rarely seen mother who preferred travelling the world with her current lover to mothering her children.
World War II
At the outbreak of the Second World War, Lady Mountbatten acquired a new purpose in life and devoted her considerable intelligence and energy to the service of others. In 1941, Mountbatten's visited the United States, where she thanked efforts to raise funds for the British Red Cross and St John Ambulance Brigade. In 1942, she was appointed Superintendent-in-Chief of the St John Ambulance Brigade serving extensively with Brigade. In 1945, she assisted in the repatriation of prisoners of war in the South East Asia. She was awarded a CBE in 1943 and made a Dame Commander of the Royal Victorian Order (DCVO) in 1946. She also received the American Red Cross Medal.
Vicereine of India
She is especially remembered for her service in the post-Partition period of India, when five provinces were partitioned off as Pakistan as a result of a movement led by Muhammad Ali Jinnah.
Lord and Lady Mountbatten served as the last Viceroy and Vicereine of pre-Partition India, after the British government gave him plenipotentiary power to arrange the independence of British India. After Partition, Lord Mountbatten remained briefly as the first of the two Governors-General of India. In 1950 the link with the monarchy was severed and India's governor general was replaced with a non-executive president.
Lady Mountbatten, in all accounts of the violent disruption that followed the Partition of India, is universally praised for her heroic efforts in relieving the misery. She continued to lead a life of service after her viceroyalty in India, including service for the St John Ambulance Brigade. She was a governor of The Peckham Experiment in 1949.
Death
Lady Mountbatten died in her sleep at age 58 of unknown causes in 1960 in Jesselton (now Kota Kinabalu), British North Borneo (now Sabah), while on an inspection tour for the St John Ambulance Brigade. In accordance with her wishes, Lord Mountbatten buried her at sea off the coast of Portsmouth from HMS Wakeful on 25 February 1960; Nehru sent two Indian destroyers to accompany her body; Geoffrey Fisher, the Archbishop of Canterbury, officiated.
In popular culture
Lady Mountbatten is portrayed by Gillian Anderson in Gurinder Chadha's historical drama film Viceroy's House (2017).
Shorthand titles
28 November 1901 – 18 July 1922: Miss Edwina Ashley
18 July 1922 – 23 August 1946: Lady Louis Mountbatten
23 August 1946 – 28 October 1947: The Right Honourable The Viscountess Mountbatten of Burma
12 February – 15 August 1947: Her Excellency The Right Honourable The Viscountess Mountbatten of Burma, Vicereine of India
28 October 1947 – 21 February 1960: The Right Honourable The Countess Mountbatten of Burma
28 October 1947 – 21 June 1948: Her Excellency The Right Honourable The Countess Mountbatten of Burma
Honours
Dame Commander of the Royal Victorian Order (DCVO) – 1 January 1946
Dame Grand Cross of the Venerable Order of the Hospital of St. John of Jerusalem (GCStJ) – 1 January 1946 (CStJ: 19 December 1928)
Lady of the Imperial Order of The Crown of India (CI)
Dame Grand Cross of the Order of the British Empire (GBE) – 1 January 1948 (CBE: 1 January 1943)
References
Edwina Mountbatten, Countess Mountbatten of Burma Wikipedia
(Text) CC BY-SA