Preceded by

Joseph Mondello




Role

American Politician




Political party

Republican




Party

Republican Party




Religion

Episcopal




Children

Christopher Nixon Cox




Name

Edward Cox








Full Name

Edward Ridley Finch Cox




Born

October 2, 1946 (age 76) Southampton, New York, U.S. (

1946-10-02

)


Alma mater

Princeton UniversityHarvard Law School




Spouse

Tricia Nixon Cox (m. 1971)




Books

The Nader Report on the Federal Trade Commission




Education

Harvard Law School, Princeton University, Woodrow Wilson School of Public and International Affairs




Similar People

Tricia Nixon Cox, Christopher Nixon Cox, Julie Nixon Eisenhower, Pat Nixon, John Catsimatidis
Interview with edward f cox
Edward Ridley Finch Cox (born October 2, 1946) is an American politician who is currently the chairman of the New York Republican State Committee. He is the son-in-law of President Richard M. Nixon and First Lady Pat Nixon. Cox is a lawyer in the Manhattan law firm of Patterson Belknap Webb & Tyler LLP.
Contents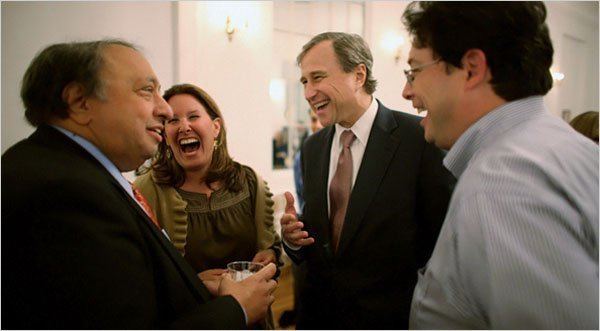 2010 richard nixon legacy lecture by edward f cox
Early life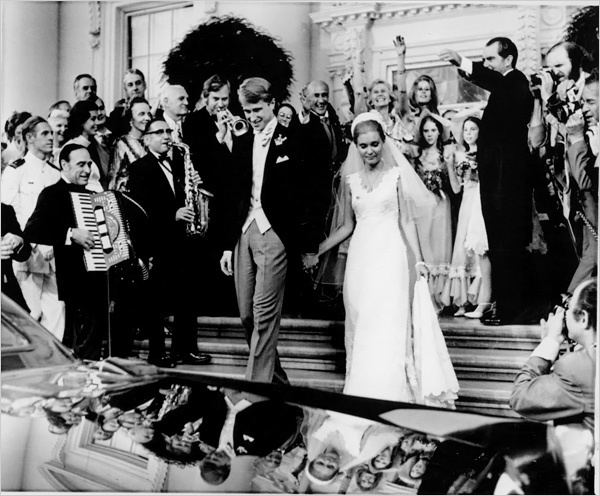 He was born to Howard Ellis Cox and Anne Crane Delafield (Finch) Cox in Southampton Hospital in Southampton, New York and attended Westhampton Beach Elementary School and Allen Stevenson School in New York City. He is the scion of six old American families: the Winthrops, the Finches, the Coxes, the Livingstons, the Schuylers, and the Delafields. Cox is named for his grandfather, Judge Edward R. Finch, a prominent New York jurist who served as a State Court Judge (1915–43), Presiding Justice of the State's First Department; Associate Judge on the New York Court of Appeals. His father, Howard Ellis Cox, was a decorated World War II aviator, New York lawyer, and Long Island real estate developer.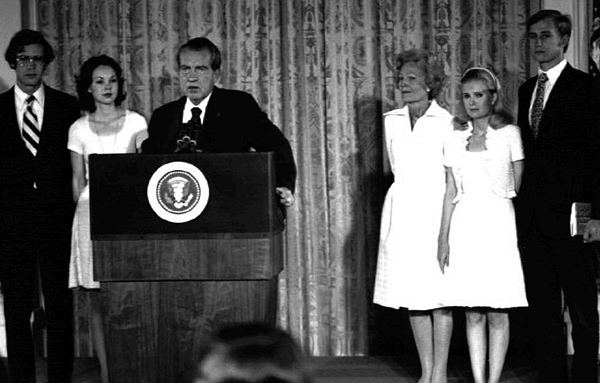 Cox graduated from the Princeton University Woodrow Wilson School of Public and International Affairs (1968) and Harvard Law School (1972). After graduating from Princeton, Cox worked with the consumer advocate Ralph Nader as a founding member of "Nader's Raiders". Upon graduating from law school, Cox campaigned extensively for the reelection of his father-in-law, President Nixon. After the election, he and his wife Tricia Nixon Cox traveled to Europe and the Soviet Union, meeting privately with leaders and their families. Cox next became a lawyer with Cravath, Swaine & Moore in New York.
From 1981 to 1983 Cox served in the Reagan Administration as the Senior Vice President and General Counsel of a government corporation, The United States Synthetic Fuels Corporation. In 1983, Cox returned to the practice of law in New York where he has also served in a number of volunteer governmental and non-governmental charitable posts: a founding director of the Student Sponsor Partners (supporting and mentoring inner-city parochial school students, 1985 to present), a Commissioner of the Commission on Judicial Nomination (nominating candidates for New York's highest court, 1991 to 2009), Chairman of the New York Council of Parks, Recreation and Historic Preservation (1995 to 2008), Chairman of the New York League of Conservation Voters Education Fund (1995 to present), a Trustee of the State University of New York (SUNY)(1995 to present) and a director of the New York Institute for Special Education (1994 to present). As a Trustee, Cox was a founder of SUNY's Charter School Institute (which authorizes charter schools), of its Community College Committee, of its Institute for Community College Development and of its Task Force on Energy and the Environment. In these capacities he fostered the development of cutting edge policies and programs for K-12 education, teacher training and facilities evaluation and has been a leader in energy and environmental policy making. After the 2006 election, Cox chaired Attorney-Elect Andrew Cuomo's environmental transition team. In 2007 and 2008, Cox chaired John McCain's New York campaign. In 2008, Cox was named in Super Lawyers in the area of Securities & Corporate Finance and his firm was ranked third on The American Lawyer's 2008 "A-List" of leading law firms in the United States.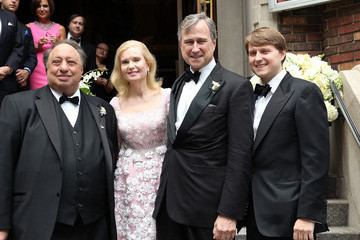 While practicing law, Cox has also served three presidents, and particularly President Nixon, in the international arena.
Professional history
After attending Harvard Law School, Cox was admitted to the New York State bar in 1973. In 1974 he was admitted to practice before the U.S. District Court, Southern District of New York, Eastern District of New York, and the U.S. Court of Appeals, Second Circuit.
Cox has held a number of positions in government and professional organizations. Some of these include: Commissioner, New York State Commission on Judicial Nomination; founder of New York Secretary of State's Corporation Advisory Task Force; Member, New York, Federal and American (Corporate Section) Bar associations, New York Bar Foundation, New York City Bar and American College of Investment Counsel; Senior Vice President and General Counsel of Federal Energy Finance Agency; Chairman, New York League of Conservation Voters Education Fund; Chairman, State University Construction Fund; Trustee, State University of New York (Chair, Finance and Administration Committee; Co-Chair, Charter Schools Committee; and Co-Chair, Community College Committee); Chair, New York State Council of Parks, Recreation and Historic Preservation; Trustee, Fund for Modern Courts; Director, Noble Energy, Inc. (an NYSE worldwide oil and gas exploration and production company); Assisted President Nixon with trips to China, Cuba, Italy, Greece, Yugoslavia, the Soviet Union, Egypt, France, Romania, Bulgaria, Czechoslovakia, Hungary, Austria, England, Japan, North and South Korea, Hong Kong, Singapore, Malaysia, Thailand, Burma, Pakistan, and Turkey; Fact-finding trips to Germany, Japan, Taiwan, Hong Kong, China, Korea, Saudi Arabia, Lebanon, Jordan, Israel, and Russia; Member or otherwise active in various foreign policy organizations, including Foreign Policy Association (Director) and Council on Foreign Relations.
At Patterson Belknap Webb & Tyler, LLP, he handles corporate and finance law with experience in general representation of public and private entities, including financings, acquisitions, and joint ventures, both domestic and international. He was previously a partner at the now-defunct, old-line New York law firm of Donovan, Leisure, Newton & Irvine. In 1997, Cox and his former law firm were sued, along with their client, by the purchaser in a foreclosure action Florida Power & Light of a failed power plant venture in South Carolina. He is the author of "Reinvigorating the FTC: The Nader Report and the Rise of Consumer Advocacy," 72 Antitrust Law Journal 899 (2005) and has lectured on the legal aspects of cogeneration financing and of the sale of venture companies.
Cox was battalion commander of his Army ROTC unit at Princeton, and subsequently served as a reserve officer with the 11th Special Forces Group.
2006
Cox was initially rumored to be considering a run for New York Governor George Pataki's seat in 2006 should Pataki not seek re-election. Pataki did not run again, but Cox later chose instead to seek the seat held by incumbent U.S. Senator Hillary Clinton (D) in the 2006 New York U.S. Senate election. Initial reports indicated Cox would run as a fiscal conservative and an environmentalist. However, after Governor Pataki endorsed rival Republican, Westchester County District Attorney Jeanine Pirro, Cox announced on October 14 that he was no longer running.
New York Republican Party Chairman (2009-present)
Cox was mentioned in mid-2009 as a potential candidate for governor in 2010. He was elected chairman of the New York State Republican Committee at the Committee's meeting on September 30, 2009. Cox had a seven-point "agenda for the future" when elected chairman:
to be "a full-time chairman"
to win election victories in the 2009 local elections
to re-build the state party's staff
to "re-establish credibility" of the state party nationally
to raise money
to recruit a "slate of candidates up and down the ballot."
to win statewide elections in 2010.
Personal life
In 1971, Cox married Tricia Nixon Cox, daughter of then-President Nixon, in a White House Rose Garden ceremony. The wedding was described in Life Magazine as "akin to American royalty." Tricia and Edward have a son, Christopher N. Cox. They currently reside in Long Island, New York.
References
Edward F. Cox Wikipedia
CC BY-SA