He started playing basketball when he was 5 years old. At 8 years old, Edon joined his first team, St Columba, where he played until he was 13 years old. By the age of 10 he was playing on the 13-year-old team. When he was 13 years old he led St. Columba to the New York City championship game in which they lost. Although they lost he had gotten the attention of many high school coaches in New York and New Jersey. Edon Molla also appeared in his first newspaper article in Bay Currents at the age of 13.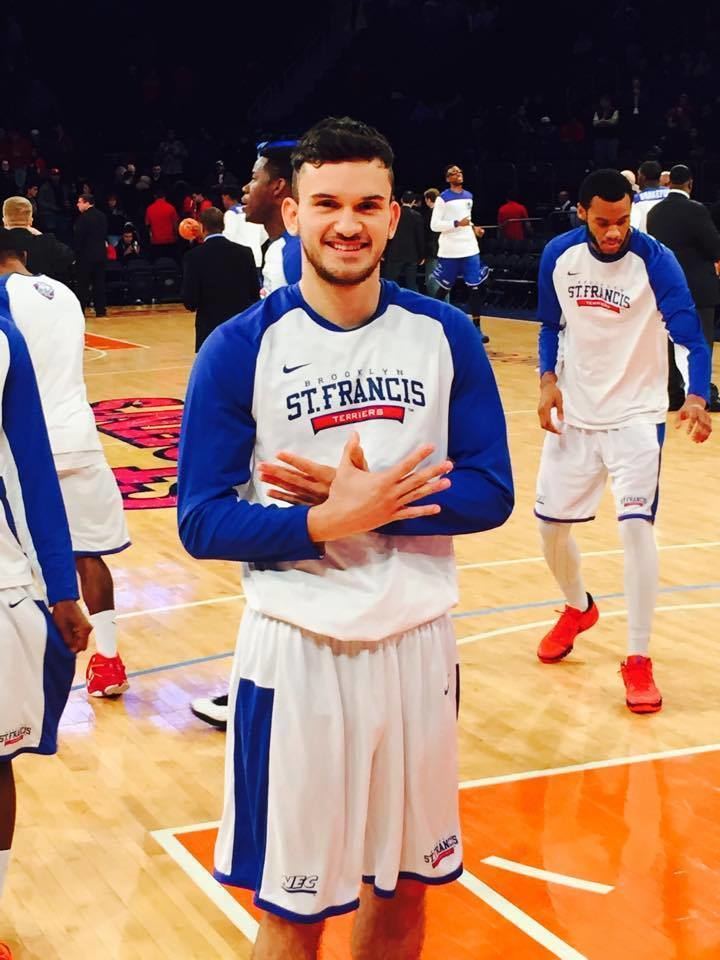 He began his high school career at Bishop Ford Central Catholic High School. As a true freshman he played on the varsity team. As a sophomore, he transferred to play high school basketball for legendary coach Bob Hurley at St. Anthony High School in Jersey City, New Jersey. He commuted four hours daily from Brooklyn New York to Jersey City New Jersey, he woke up around 5:30 or 5:45 a.m walked to the 82 Bus to the 2 train. The 2 Train to the 4 Train. The 4 Train to Fulton St., where he picked up the PATH. The PATH train to Newport. Then, after about a half-mile walk, he finally arrived at his destination—St. Anthony High School.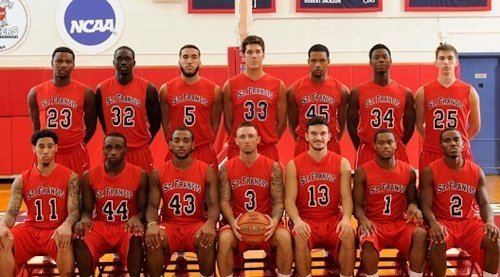 At St. Anthony High School he won three New Jersey State Championships, two Tournaments of Champions Titles, and two U.S.A. National Championships. During his four year high school career his overall team record was 127-5, including back to back undefeated season during his junior and senior years, 66-0. He also served as Team Captain senior year of high school. In 2012 he was selected to the New Jersey All Stars Team that played against Connecticut (CT vs. NJ All Stars Game). Edon Molla and his teammates were honored by the Governor of New Jersey Chris Christie for their first national championship and the New York Yankees at Yankee Stadium for winning their second national championship, back to back national titles. Also the team was on several TV shows such as CBS 60 Minutes, ABC's 20/20 and TLC's Cake Boss, and a book Chasing Perfect by Daniel Pasner.
Edon Molla enrolled to St. Francis College in 2013 to play Division I basketball for the Terriers. He is currently a sophomore and double majoring in Business & Public Relations. St. Francis competes in the Northeast Conference in Division I of the NCAA. The Terriers play on the Peter Aquilone Court at the Generoso Pope Athletic Complex located in Brooklyn Heights, New York on the St. Francis College campus. The Terriers also host home games at Madison Square Garden and at the Barclays Center.
Edon Molla was eligible to play for either Albania, Montenegro or Kosovo, In the summer of 2014, he was invited to play for the Albanian national basketball team. However he wasn't eligible to receive an Albanian passport and citizenship because he is an ethnic Albanian from Montenegro and Kosovo. He has decided to wait for further ruling however he may possibly apply for Albanian citizenship through his grandmother who was born in Kukës Albania.
Edon Molla would consider The Kosovo national basketball team and represent Kosovo internationally in basketball. However Kosovo is not recognized by the International Basketball Federation (FIBA).The Basketball Federation of Kosovo has thus far been denied entry into the International Basketball Federation (FIBA)
Edon Molla, has rejected any possibility that he would play for Montenegro because he is an Ethnic Albanian and doesn't have any connection with the country.
Edon Molla was born on March 1994 in Ulqin, Montenegro and grew up in Brooklyn, New York. He is the son of Xhavit Molla (sports teacher) and mother- Merita Xharra Molla (economist). His father was born in Ulqin and at the age of 14 moved to Gjakova, Kosovo to attend high school, after graduating high school he moved to Pristina Kosovo, to pursue higher education at the University of Pristina. His mother, Merita Xharra, was born in the historic town of Prizren in Kosovo. His family immigrated to the United States of America before the War in Kosovo. Edon has an older brother Admir Molla, who is a graduate student at New York University. Edon and Admir are fluent in Albanian. Besides basketball Edon has a passion for music, he sings, plays the piano and the guitar.