Edgar Andres Baumann Duran (born in San Lorenzo, Paraguay on 16 April 1970) is a Paraguayan former javelin thrower and current javelin coach of German descent.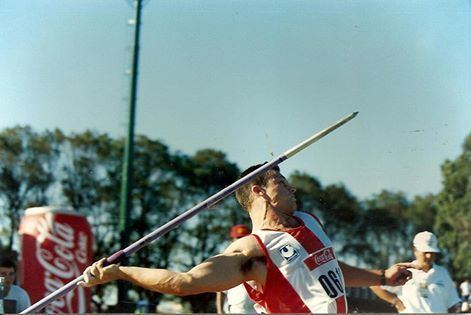 Baumann won a silver medal at the 1995 Pan American Games in Mar del Plata, Argentina, achieving the South American record at the time with a throw of 78.70 metres. He increased the record four years later in Texas, United States of America - extending it to 84.70 metres. Baumann was the first South American Javelin thrower to throw over 80 metres and was ranked 6th in the world in 1996.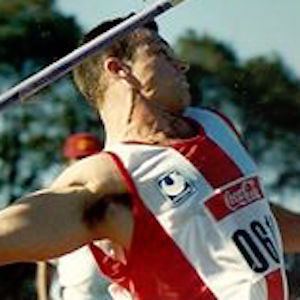 He qualified for the 1992 Barcelona Olympics, although he did not compete. He competed at an Olympic Games for the first time at Atlanta 1996, reaching a maximum distance of 77.74 metres. His extension to the South American record of 84.70 metres qualified him for the 2000 Sydney Olympics, however, during a scandal which involved the Paraguayan Olympic Committee, without any justification Baumann did not participate and was replaced by Nery Kennedy.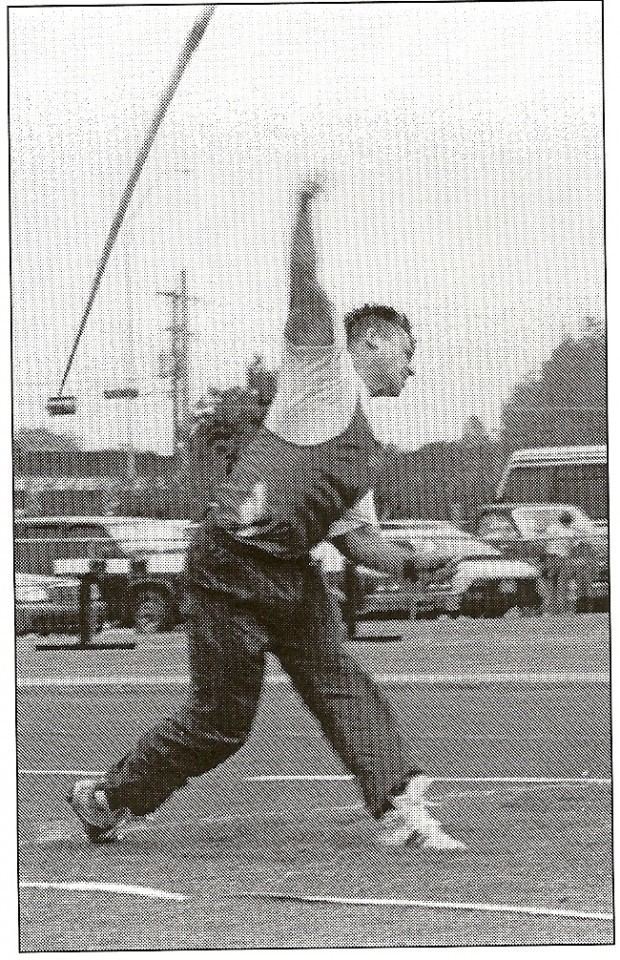 It took him 9 years to sue the Olympic Committee after establishing a lawsuit against them in 2000, Baumann received support from Paraguayan football figure José Luís Chilavert in the process who condemned corruption in Paraguayan sport, culminating with the Paraguayan Supreme Court ruling in favor of the javelin thrower who was awarded a minimum of USD$1 million.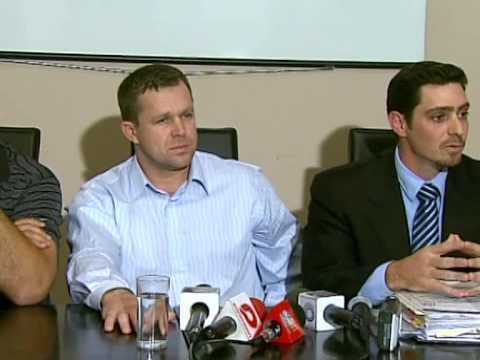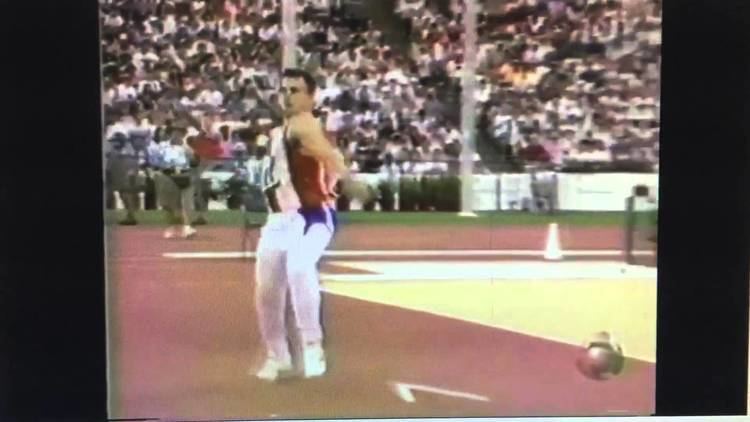 Baumann attended Texas State University and was a member of the athletics team, Texas State Bobcats.
On 21 March 1995, Baumann threw a distance of 78.70 metres at the 1995 Pan American Games in Argentina. He won a silver medal, finishing behind Cuban thrower Emeterio González, who threw 79.28 metres. Baumann's result of 78.70 metres was the then South American record. He was the only Paraguayan to achieve a medal in athletics at the competition.
In the same year, he threw 72.90m in Sweden at the World Championships, attending the competition again with Cuba's Emeterio González, who reached 76.54m.
On 17 October 1999, Baumann threw a distance of 84.70 metres during an encounter in San Marcos, Texas. The result of 84.70 metres increased his continental record of 78.70 m thrown in 1995, Baumann reached an IAAF ranking of 6th in the world and he qualified for the 2000 Sydney Olympics.
A scandal involving the Paraguayan Olympic Committee robbed Edgar Baumann of his right to participate at the Sydney Olympics without any justification, and Nery Kennedy was sent in stead to represent Paraguay at the competition, who ultimately finished in 33rd place with a maximum distance of 70.26 m. The incident took a process of 9 years for Edgar Baumann to properly sue the Olympic Committee, Paraguayan figure José Luis Chilavert backed Edgar Baumann in 2008 and 2009 to fight against the corruption in Paraguayan sport and condemned the actions of the then president of the Olympic Committee, Ramón Zubizarreta, should be expulsed from the Olympic Committee for hurting athletes and not giving them benefits.
In 2013, he coached Paraguayan junior representative Fabián Jara.
As a resident in Ciudad del Este, he helped in organization of the Asociación de Atletismo del Alto Paraná, athletics club in the same city, in hosting a national athletics competition of the Paraguayan Athletics Federation in Ciudad del Este in November 2016.
1988 - 55.30
1989 - 64.68
1990 - 68.26
1991 - 69.98
1992 - 72.90
1993 - 74.76
1994 - 75.96
1995 - 78.70
1996 - 80.56
1997 - 76.44
1998 - 79.22
1999 - 84.70 AR