Name

Edel Rodriguez




Education

Pratt Institute


Role

Artist




Known for

Illustration, Fine art






Born

August 22, 1971 (age 44) (

1971-08-22

)

Havana, Cuba, Cuba




Books

Sergio Makes a Splash, Sergio saves the game
Edel rodriguez artworks demo process at stikom bali
Edel Rodriguez (born August 22, 1971 in Havana, Cuba) is a Cuban American artist.
Contents
Edel Rodriguez is a Cuban born American illustrator/artist and children's book author. Rodriguez uses a variety of materials, his work ranges from conceptual to portraiture and landscape. Socialist propaganda and western advertising, island culture and contemporary city life, are all aspects of his life that inform his work.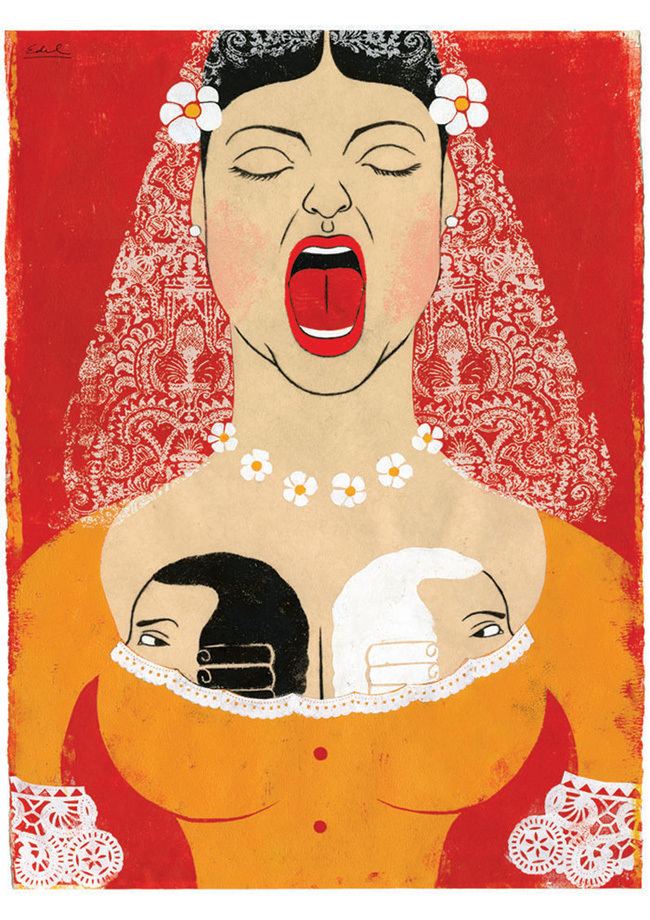 TIME Cover Artist Edel Rodriguez On His Bold, Political Artwork That Graces The Cover | TIME
Early life and education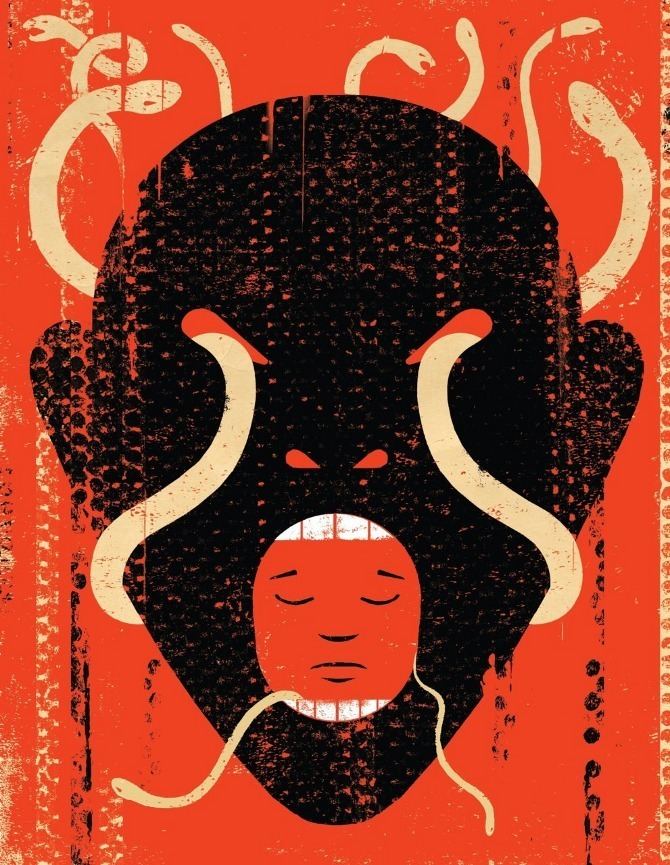 Until the age of 9, Rodriguez lived in the Cuban countryside town of El Gabriel. In an interview conducted by Yuko Shimizu, Rodriguez described his earliest visual influences as military, revolutionary and nationalist imagery. In 1980 Rodriguez emigrated to the United States with his father, Cesareo Rodriguez mother, Coralia Rodriguez and sister Irma as one of the thousands of Cubans who took part in the Mariel boatlift. His family of four arrived in Key West and as the Cuban government had taken possession of the families home, car, furniture and even clothes, the Rodriguez family had little to start a new life with. The family moved in with relatives in Miami, Florida where Edel's father established a trucking business. Within a couple of years of arriving in the United States, Rodriguez had mastered the language to the point that he became a Spelling Bee champion. Rodriguez graduated from Hialeah-Miami Lakes High School in 1990.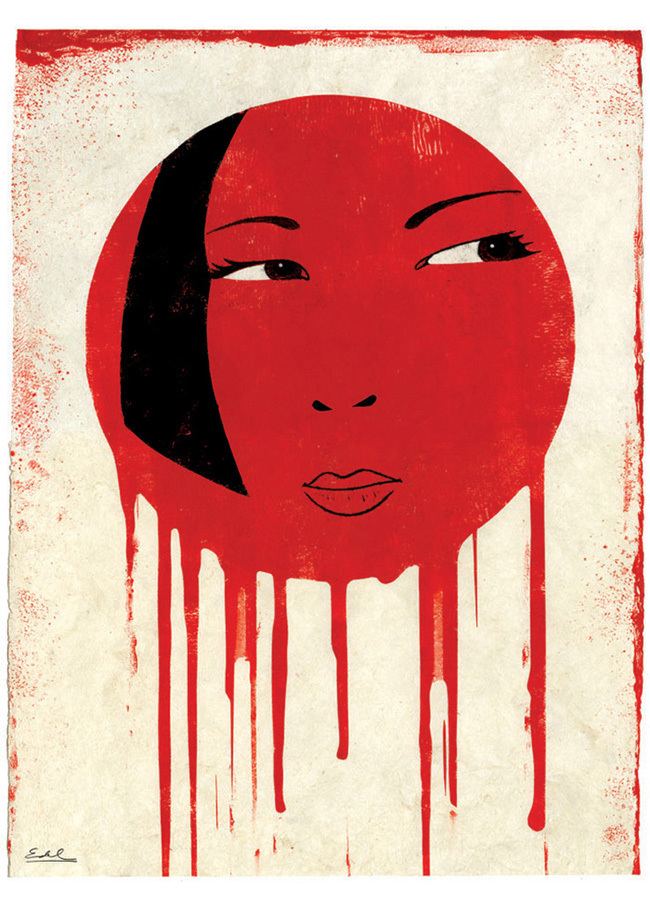 After graduation from High School, Rodriguez declined a full scholarship to The University of Miami and instead attended Pratt Institute in Brooklyn, NY. After graduating from Pratt with honors and earning a BFA on a full scholarship in painting. Rodriguez went on to earn a M.F.A. from Hunter College in 1998.
In 1991, Rodriguez met Jennifer Roth, and the two would become married in 1997.
Work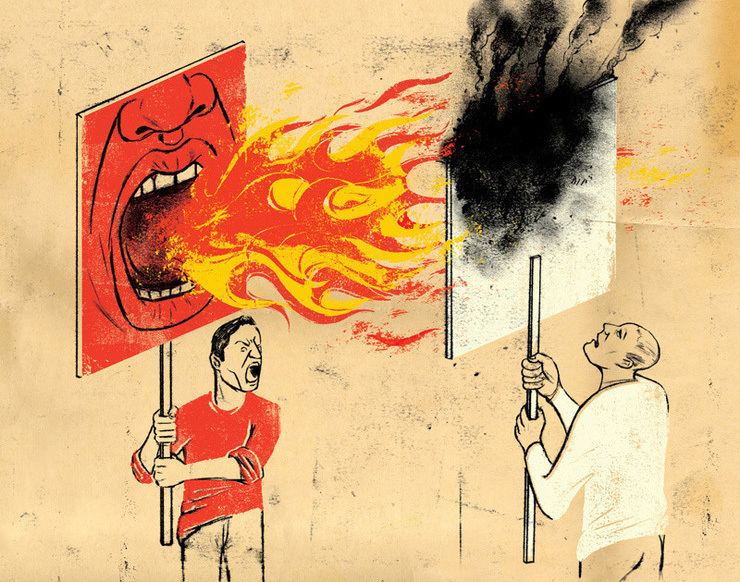 In 1994 Rodriguez began work as an Art Director for Time magazine. He would hold this position until 2008, when he began dedicating all of his time to personal art works and commercial illustration. While working at Time, Rodriguez produced a significant amount of illustration work, the majority of which was done in the evenings. Some of the more memorable commercial works produced during this period were his June 27, 2005 Time magazine cover for China's New Revolution [1] in which Mao Zedong is depicted wearing Louis Vuitton and his May/June 2006 cover for Communication Arts [2] depicting Che Guevara wearing a Nike logo and Apple headphones. The Time cover depicting Mao Zedong was later used in 2009 as the cover for Lurzer's 200 Best Illustrators Worldwide.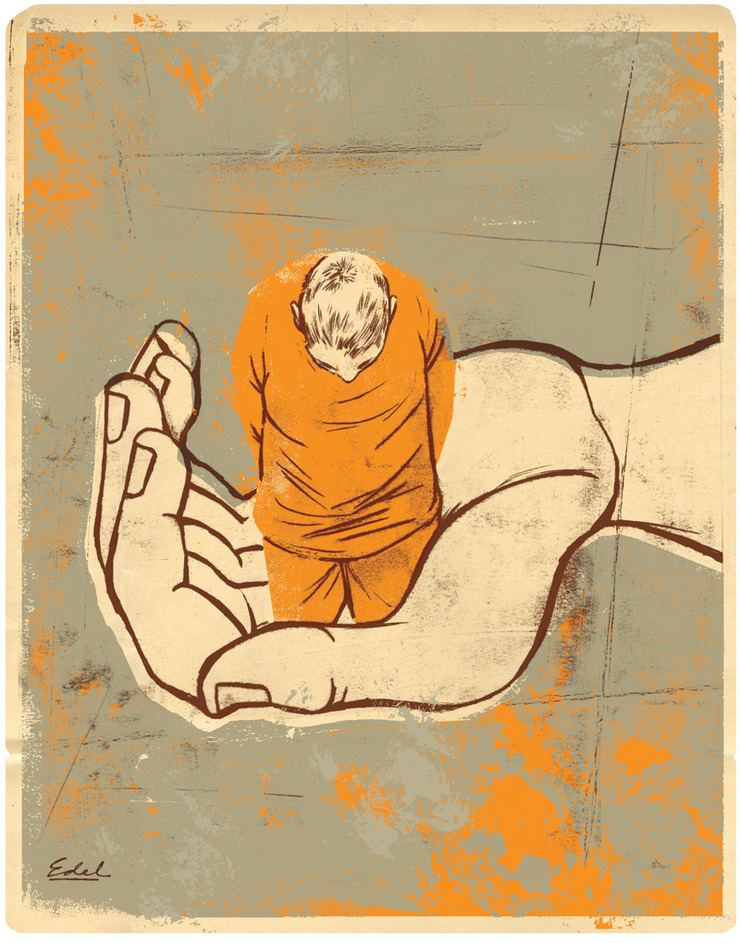 Throughout his career, Rodriguez has utilized a variety of artistic mediums to produce his final works, which vary from very linear, soft and subtle works, to other works that achieve a bolder, more graphic sensibility. Rodriguez applies a combination of mediums including paint, printmaking, pastel, line drawing as well as digital manipulation.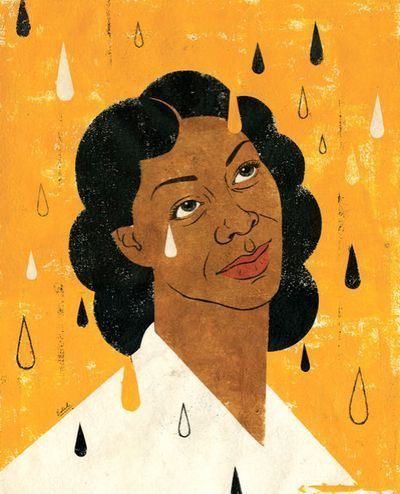 In the course of his career as a commercial illustrator Rodriguez' work has been published by a great number of nationally and internationally distributed magazines such as The New Yorker, Time magazine, Rolling Stone, Fortune Magazine and others. Rodriguez' work has also been used by corporate clients such as MTV, Pepsi Inc and others. Rodriguez' work also appears regularly on the Op-Ed page of the New York Times.
In 2005, the U.S. Postal Service released the Cha-Cha-Cha stamp, illustrated by Rodriguez.
Theatrical posters
Macbeth by William Shakespeare with Kelsey Grammer at the Music Box Theatre, (2000)
Salt Water Moon by David French at the SoulPepper Theatre (2008)
The Odd Couple by Neil Simon at the SoulPepper Theatre (2008)
Cyrano de Bergerac with Kevin Kline at the Richard Rodgers Theatre, 2008 [3]
As You Like It by William Shakespeare at the SoulPepper Theatre, 2010
Madama Butterfly by Giacomo Puccini, Canadian Opera Company (2009)
Nixon in China by John Adams, Canadian Opera Company (2011)
Film posters

Celia the Queen directed by Joe Cardona, Mario de Varona (2008), with Celia Cruz, David Byrne, Wyclef Jean, Quincy Jones, Narciso Rodriguez.
Heaven on Earth directed by Deepa Mehta, (2008), starring Preity Zinta
Reportero directed by Bernardo Ruiz
The Graduates/Los Graduados PBS documentary directed by Bernardo Ruiz (2013)[4]
Book covers
Things Fall Apart by Chinua Achebe (50th Anniversary Edition, 2008)[5]
The House on Mango Street by Sandra Cisneros (25th Anniversary Edition, 2009)[6]
In The Sea There are Crocodiles by Fabio Geda [7]
Illustrators 51 published by the Society of Illustrators (2010) [8]
Children's book illustrator
Mama Does the Mambo by Katherine Leiner (2001) (ISBN 0-7868-0646-X)
Float Like a Butterfly by Ntozake Shange (2002) (ISBN 0786805544)
Oye, Celia! by Katie Sciurba (2007) (ISBN 0805074686)
Sonia Sotomayor by Jonah Winter (2009) (ISBN 9781442403031)
Children's book author and illustrator
Sergio Makes a Splash (2008) (ISBN 9780316066167)
Sergio Saves The Game (2009) (ISBN 9780316066174)
Art exhibitions
Dystopia, solo exhibition at Curly Tale Fine Art, Chicago, 2013
Here | There, solo exhibition at Gallery Nucleus, 2010
Curator Power Pens: The Art of Politics, Society of Illustrators (2008)
Awards and honors
Gold Medal, Book Society of Illustrators 2012
Silver Medal, Advertising Society of Illustrators 2011
Bronze Cube, Art Directors Club (2011)
References
Edel Rodriguez Wikipedia
(Text) CC BY-SA