Batting average

.259




Role

Baseball player




Name

Ed Ott




Runs batted in

195




Home runs

33






Nj jackals ed ott retirement ceremony
Nathan Edward Ott (born July 11, 1951 in Muncy, Pennsylvania) is an American former professional baseball player and coach. He played in Major League Baseball as a catcher for the Pittsburgh Pirates and California Angels between 1974 and 1981. He was a left-handed batter and threw right-handed.
Contents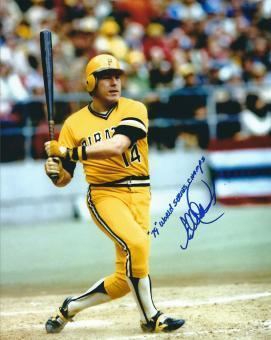 Ott triples, scores winning run on error
Major League career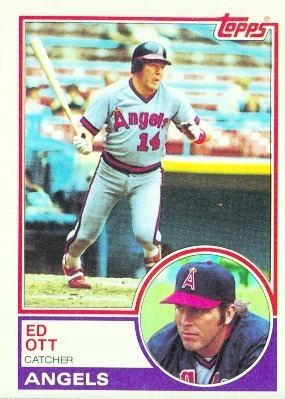 Ott, who is unrelated to Hall of Famer Mel Ott, began his Major League career as a right fielder with the Pirates in 1974. He converted to playing catcher in 1975, backing up Manny Sanguillén and Duffy Dyer. The Pirates traded Sanguillen to the Oakland Athletics before the 1977 season, and new Pirates manager Chuck Tanner installed Ott into a platoon role alongside Dyer. He played in 104 games that year while hitting for a .264 batting average. His batting average improved to .269 in 1978 while appearing in 112 games.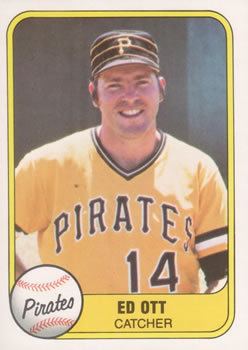 Ott platooned with catcher Steve Nicosia in 1979, and had his best season with a .273 batting average along with 7 home runs, 51 runs batted in and a career-high .994 fielding percentage, second only to Gene Tenace among National League catchers. Led by future Hall of Fame inductee, Willie Stargell, the 1979 Pirates won the National League Eastern Division pennant, then defeated the Cincinnati Reds in the 1979 National League Championship Series, before winning the 1979 World Series against the Baltimore Orioles. During the seven-game series, Ott posted a .333 batting average along with 3 runs batted in.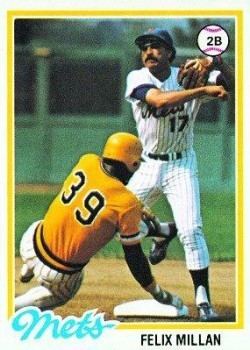 With young catcher Tony Peña ready to take over the catching duties, the Pirates traded Ott to the California Angels in April 1981. Ott had a down year in '81 batting just .217. He tore his rotator cuff in '82 and missed the entire year. After 16 minor league games spread across the '83 and '84 seasons, Ott retired.
Career statistics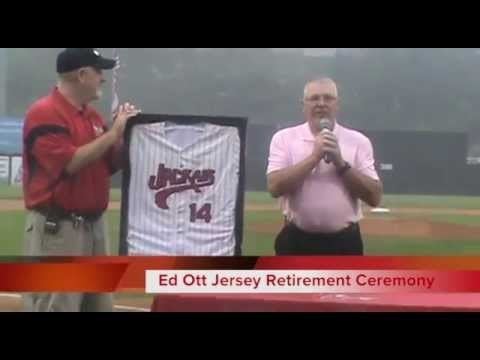 In an eight-year major league career, Ott played in 567 games, accumulating 465 hits in 1,792 at bats for a .259 career batting average along with 33 home runs and 195 runs batted in. He posted a .983 career fielding percentage.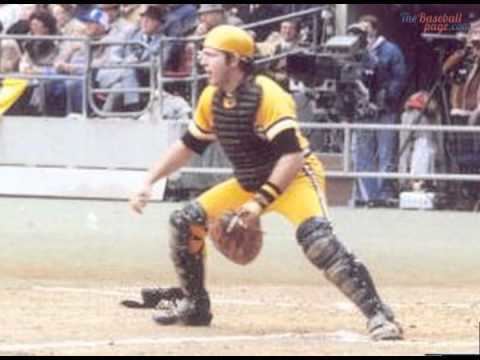 Known as a tough, no-nonsense player, Ott was a former wrestler who was not afraid to use those skills on a baseball diamond. In an August 12, 1977, game against the New York Mets, Ott slid hard into Mets' second baseman Felix Millán trying to break up a double play. Millán shouted at Ott and hit him with a baseball in his hand, and Ott answered by slamming him hard to the turf at Three Rivers Stadium, severely injuring his shoulder. Millán retired from Major League but he plaid for three years in Japan. In 1978 with the Taiko Whalers of the Japanese Central League. In 325 games, he compiled a .306 batting average. Then after the 1980 season, he finally called it a career.
Coaching career
Ott later became a coach with the Houston Astros, serving under manager and former Pirates teammate Art Howe, from 1989 to 1993, where he is remembered for his role in an on-field altercation against the Cincinnati Reds. In 1991, Reds reliever Rob Dibble (part of the Reds "nasty boys" bullpen) ignited a brawl when he threw a pitch behind the back of the Astros' Eric Yelding late in the game of a 4–1 Reds loss. A melee ensued and the 6 ft 4 in (1.93 m) 230 lb. Dibble wound up on the bottom of a pile with the relatively diminutive Ott having put Dibble in such a choke hold that Dibble's face turned blue.
Ott was named manager of the Sussex Skyhawks of the Canadian-American Association of Professional Baseball for the 2010 season. He currently resides in Forest, Virginia. He is currently a coach of The New Jersey Jackals of the Canadian-American Association of Professional Baseball.
References
Ed Ott Wikipedia
(Text) CC BY-SA