Wizkid and ebro darden on beats 1 excerpt
Ibrahim "Ebro" Darden (born March 17, 1975) is an American media executive and radio presenter who, until 2014, was Vice President of Programming for Emmis Communications' New York contemporary urban station WQHT Hot 97, and is a co-host on the Hot 97 Morning Show alongside Peter Rosenberg, and Laura Stylez.
Contents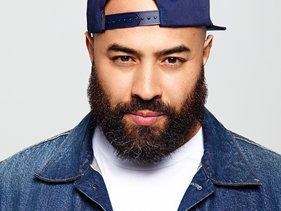 HOT 97 Host and Radio Executive Ebro Darden with Roger Maloney
Early career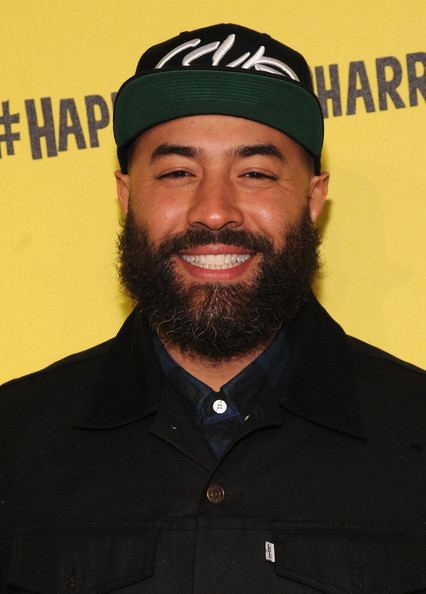 Darden began his career in radio in 1990 at KSFM in Sacramento, California, where he worked in research and a sales runner until moving into programming as an intern, and later co-host for KSFM's night and morning shows. In 1997, he worked at KBMB in Sacramento as Programming and Music Director, as well as afternoon host. Eventually, Darden became Operations Manager at KBMB, while also co-hosting mornings at KXJM in Portland, Oregon, in 1999. In 2003, Darden moved to become Music Director for WQHT, ultimately becoming the Program Director for the station in 2007.
On air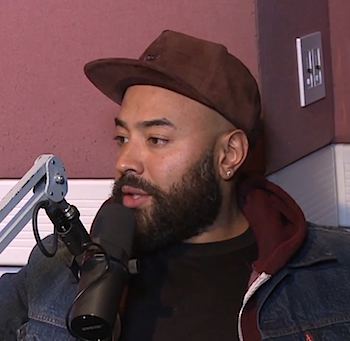 Darden worked alongside several past WQHT Hot 97 morning show co-hosts including Miss Jones, DJ Envy, Sway, and Joe Budden from 2004 to 2007, and introduced Cipha Sounds and Peter Rosenberg to the AM drive in 2009. He rejoined the Hot 97 Morning Show in 2012, alongside Cipha Sounds, Peter Rosenberg, and Laura Stylez.
As Programming Director and on-air host, Darden was the main voice of several events at Hot 97 including Nicki Minaj's relationship with the station, and her alleged sexual relationship with the host, Hurricane Sandy, and Mister Cee's personal life.
In 2014, VH1 announced a new unscripted comedy series, This Is Hot 97, which featured Darden and fellow presenters including Angie Martinez, Funkmaster Flex, Peter Rosenberg, Cipha Sounds, Miss Info, and Laura Stylez.
In addition to his current on-air role at Hot 97, Darden is now one of three anchor DJs on Beats 1, an Internet radio service from Apple Music.
Recognition
In 2011, Darden was recognized by Radio Ink as one of the best program directors in America.
In 2013, Darden was recognized by Radio Ink as a future African American leader.
References
Ebro Darden Wikipedia
(Text) CC BY-SA