Eamon Collins (1954 – 27 January 1999) was a Provisional Irish Republican Army paramilitary in the late 1970s and 1980s. He turned his back on the organisation in the late 1980s and later co-authored a book called Killing Rage telling of his experiences in the IRA. He was beaten and stabbed to death in 1999 near his home in Newry.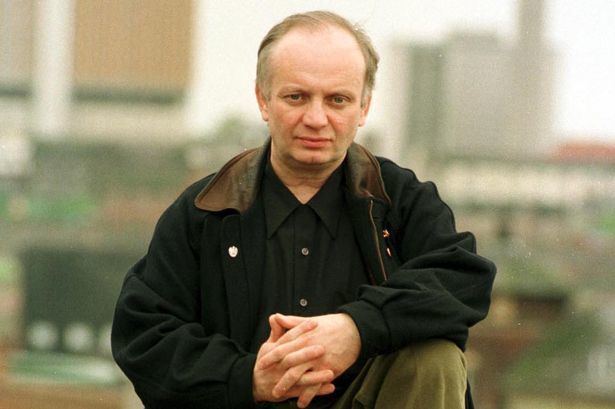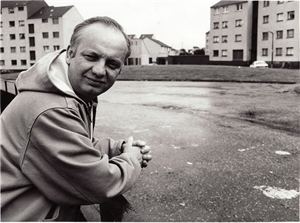 Collins grew up in Camlough, a small, staunchly Irish republican town in South Armagh. After finishing school, he worked for a time in the civil service in London before studying law at Queen's University (QUB). At Easter 1974, as Collins walked home to his parents' home in south Armagh, he saw his father being beaten by British soldiers. He was himself badly beaten when he tried to stop them, and both were detained.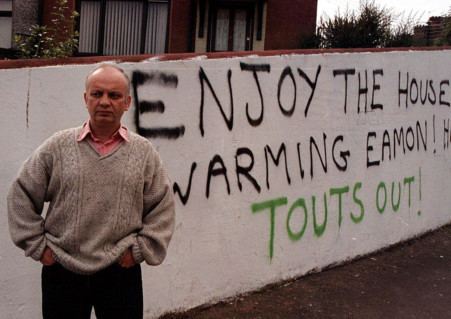 Collins never completed his degree at QUB. After working in a pub for a period, he joined the Customs Service of Northern Ireland, located in Newry. Around this time, Collins got married. He and his wife, Bernadette, would have four children.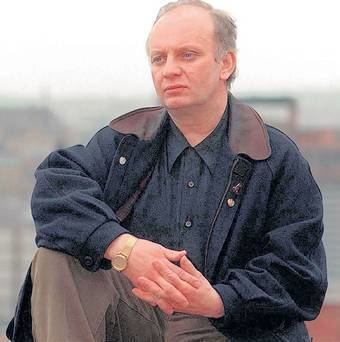 Collins joined the Provisional IRA at the height of the blanket protest by Long Kesh prisoners in the late 1970s, which sought Special Category Status for republican prisoners. Collins became involved in street demonstrations at the time and was impressed by the left-wing politics of the new generation of republican leadership that had emerged in the late 1970s. He joined the South Down Brigade of the IRA, based around Newry. This was not one of the organisation's most active units, but it sometimes worked with the South Armagh Brigade, which was the most effective of the IRA's command areas. Collins says in his book Killing Rage that he never felt able to kill anyone himself, but instead became the South Down Brigade's intelligence officer.
This involved gathering intelligence on intended assassination and bombing targets. His planning was directly responsible for at least five killings, including that of Ulster Defence Regiment Major Ivan Toombs. Many of the bombing targets of Collins' unit were of limited significance. For example, they destroyed the public library in Newry and a pub where a Royal Ulster Constabulary (RUC) choir drank after practice.
Collins became noted within the IRA for his hard-line views on the continuance of armed struggle and later joined its Internal Security Unit. On the suggestion of the South Armagh Brigade, he became a member of Sinn Fein in Newry. The South Armagh IRA wanted a hard-line militarist in the local party, as they were opposed to the increasing emphasis of the republican leadership on political over military activity. Collins was not selected as a Sinn Fein candidate for local government elections, in part, due to his public suspicion of the IRA and Sinn Fein leadership, whom he accused of running down 'the war'. He had a public dispute with Gerry Adams at the funeral of an IRA man killed in a failed bombing over how to deal with the funeral's policing, where Collins was accused of calling Adams a "Stick" (a derogatory name for Official IRA members, who were considered traitors by Provisional IRA supporters). In Killing Rage, however, Collins denied the claim, suggesting he only accused Adams of taking actions likened to those of a "Stick".
Despite his militarist convictions, Collins found the emotional strain of the IRA campaign, combined with the pressure from the security forces, intolerable. On two occasions, he was arrested under anti-terrorism legislation, held in Castlereagh holding centre for seven days, and subjected to 24-hour interrogation. On the second of these occasions, in 1985, the RUC were enraged by the killing, on the day of Collins' arrest, of nine of their colleagues in an IRA mortar attack in Newry. Collins was not involved in that attack but after five days' interrogation, including physical beatings, he gave a detailed statement about his activities during his IRA career.
In his book, Collins says that the strain of the interrogation exacerbated doubts that he had already had about the morality and direction the IRA campaign. He argues in his book that the republican leadership had already decided that the "war was over" by the mid-1980s and was already manoeuvering Sinn Fein to participate in what later became the Northern Ireland peace process.
Subsequent to his arrest, Collins became an IRA supergrass, on whose evidence the state could prosecute large numbers of IRA members. Collins was held with other paramilitary informers in the Crumlin Road Prison in Belfast. After an appeal from his wife, however, who remained an IRA supporter, Collins retracted his evidence against his former colleagues. In return, he was given a guarantee of safety by the IRA, provided he consented to being debriefed by the organisation on his experience. Collins agreed and was then transferred to the republican wing of the prison.
As a result of losing his status as a protected informer, Collins was then charged with several counts of murder and attempted murder. When tried, Collins was acquitted after his statement was ruled inadmissible by the court, as he had been subjected to inhuman and degrading treatment. He then spent three months being interrogated by the IRA and was eventually allowed to relocate to the Republic of Ireland, but was not allowed to travel north of Dundalk.
Collins moved to Dublin and squatted in a deserted flat in the working class Ballymun area of the city. At the time, the area was experiencing an epidemic of heroin addiction and Collins volunteered to help a local priest, Peter McVerry, who ran programmes for local youths to keep them away from drugs. After several years in Dublin, Collins lived in Edinburgh, Scotland for a period, where he ran a youth centre. He would later write that because of his Ulster background, he felt closer culturally to Scottish people than people from the Republic. In 1995, he moved back to Newry. An IRA order exiling him from Northern Ireland had not been lifted but with an IRA ceasefire in operation, he judged it safe to move back in with his wife and children. In 1995, he also appeared on British television to tell his account of his experiences in the IRA.
In 1997, he co-authored Killing Rage, with journalist Mick McGovern, an account of his life and IRA career. He also contributed to the book Bandit Country by Toby Harnden about the South Armagh IRA. In 1998, Collins gave evidence against leading republican Thomas "Slab" Murphy, in a libel case Murphy had brought against the Sunday Times, over a 1985 article naming him as the IRA's Northern Commander. After his testimony, Collins was heard to shout, "No hard feelings Slab". In the immediate aftermath of the trial, Collins' home was attacked and daubed with graffiti calling him a "tout" (slang for informer). Since his return to Newry, his home there had frequently been attacked. His family home in Camlough was burned to the ground. Threats were made against his children, who were bullied in school. Graffiti was painted on the walls of the streets where his family lived.
Eamon Collins was murdered on 27 January 1999, while walking his dogs near Barcroft Park, Newry. He was stabbed and beaten so badly, that police initially thought he had been hit by a car. One reason is thought to have been revenge for Collins' writings against the IRA and for his court testimony in Dublin against Murphy. The Sinn Fein chairman of the local Newry district council, Brendan Curran, a one-time PIRA volunteer, stated "As far as I am concerned, Eamon Collins was a dead man walking. I am not sad at his death. He will not be missed. I have no feelings for Eamon Collins.". Gerry Adams stated the killing was "regrettable" but added that Collins had "many enemies in many, many, many places". Collins' death is attributed at the CAIN (Conflict Archive on the INternet) website to "unknown republicans". Collins is buried at Monkshill Cemetery, Newry, not far from Albert White, a Catholic officer of the RUC, whose assassination Collins engineered.