EF2000 is a combat flight simulator video game released in 1995 for the PC DOS. It is the sequel to Digital Image Design's earlier software title, TFX.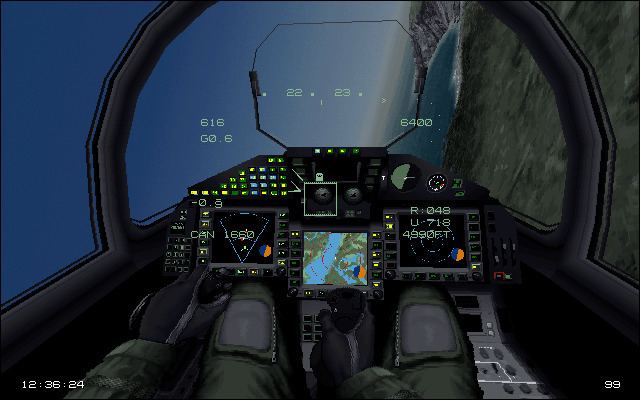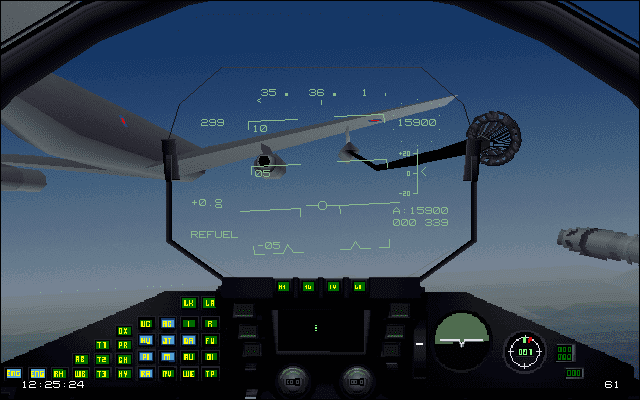 EF2000 is a combat flight simulator of the Eurofighter Typhoon (EF2000) aircraft, featuring detailed terrain of the Baltic region. It supports virtual reality goggles. Graphics features included naturally irregular topography, clouds and darkening skies at high altitudes.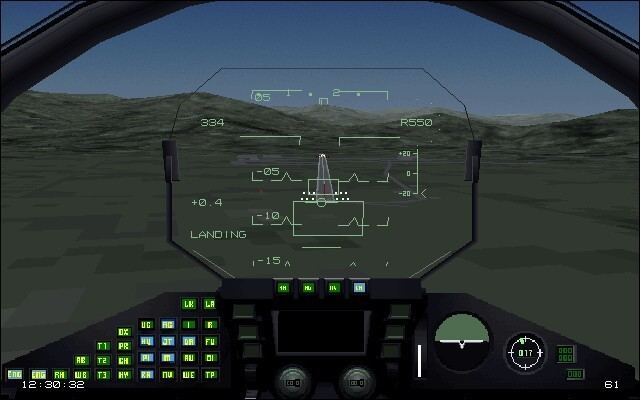 Gameplay consists of quick combat, simulator (free flight mode), training, multiplayer and campaign mode. The game featured a dynamic campaign that simulating a campaign set in northern Europe. Missions require the player to evade ground-based and airborne defenses. Mid-air refueling is included.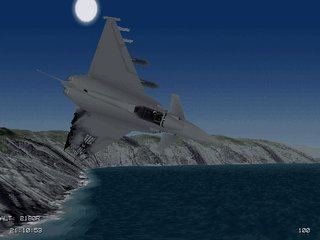 MFDs allow player to attack both flying and grounded targets with a range of weapons, including precision-guided munitions, missiles and unguided bombs. Spot view allows for remote viewing of targets, enemies, friendly forces or the player's own EF2000. With padlock, the computer could lock onto a target and follow it around the cockpit even when the target maneuvers from in front of the player's aircraft.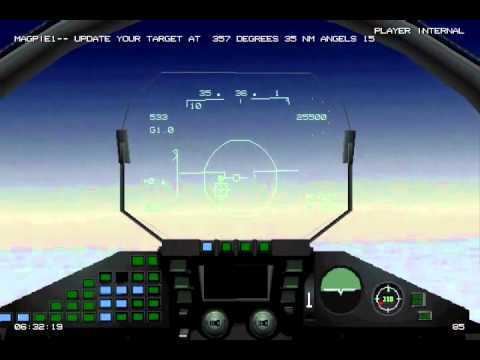 On release, a Next Generation critic called the game "one of the best flight sims on the market", applauding the realistically texture-mapped graphics, easy-to-learn interface, intelligently responsive AI, and multiplayer networking.
EF2000 won the Simulation of the Year award from Computer Gaming World. In 1996, Computer Gaming World also ranked it as the 42nd best video game of all time for making combat simulation graphics, sound, and realism take "a flying leap forward." That same year, Next Generation ranked it as the 43rd top game of all time for being "simply the most immersive combat flight sim on the market."
EF2000 spawned later versions with various improvements, including EF2000 V2.0 for Windows 95 and Super EF2000 with the Tactcom additions for Windows 95 (both compatible with Windows 98, 98SE and ME). The graphics were boosted when Digital Image Design (DID) released the "Graphics+"-Patch, which added Rendition Vérité hardware support and Glide API for 3dfx graphics card support to EF2000.
In addition DID Simulations followed up with games based on the F-22 - first with F-22: Air Dominance Fighter and F-22 Total Air War.
The EF2000 series came to an end in 2001 when Rage Games Limited released Eurofighter Typhoon. It was developed from the makers of EF2000 and has the Digital Image Design label on the box.