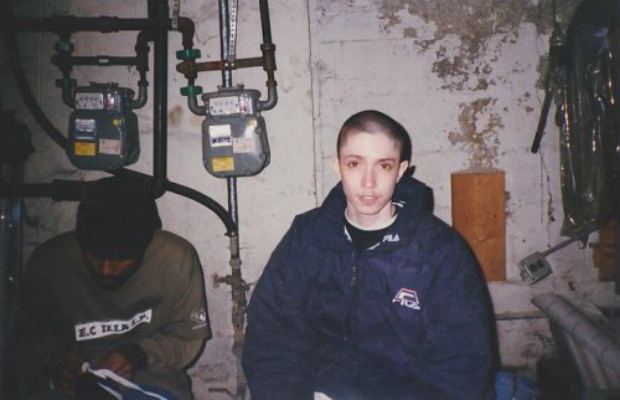 A native of the "Uptown" and "North Pole" neighborhoods of Chicago's North side, E.C. Illa (also known as E.C. & WhiteFolks) began his recording career in 1990 as a member of The Ill State Assassins, a rap and production group that spawned several successful nationally-recognized artists such as Twista, The Legendary Traxster, Toxic and others. After his music began circulating throughout Chicago's inner-city and college radio stations abroad, E.C. Illa started solidifying himself as one of the few well-respected white rap artists of an era in rap history when most non-black rappers were quickly dismissed. Having grown up within Chicago's infamous gang culture, Illa's fluently-street music was able to reach far beyond previous attempts by other white rap artists to be embraced as legitimate or "real." E.C.Illa's vinyl-only debut was an EP titled "The Invisible Man" (1992) released on Mob City Records, an independent label owned by Dirk van den Heuvel, a DJ for Northwestern University's "Street Beat" radio show. Mob City records would go on to release Illa's first full-length album titled "Ill State of Mind" (1993), as well as other selected 12" singles from those releases.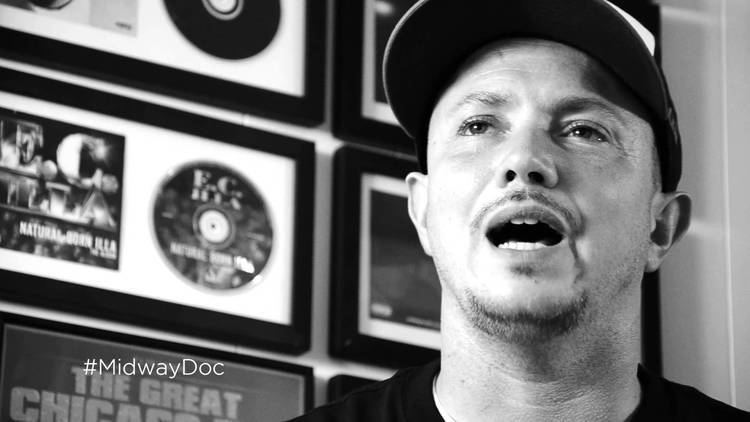 In 1994 E.C. Illa's first CD titled "Live From The Ill" was released on local Chicago label, Wicked Entertainment. The CD was Illa's most successful release to that point selling more than 8,000 copies locally. This success prompted a quick follow-up in 1995 when Wicked Entertainment released E.C.Illa's critically acclaimed "Illa LP", along with his debut music video for the song "On Ill." The music video for "On Ill" was directed by Illa himself, featuring raw footage of Chicago-style graffiti and break dancing. The video became a mainstay on BET's Rap City and the now-defunct BOX "Music Television You Control" throughout 1995-96, giving E.C. his first strong showing of national exposure. During this time, Illa was featured on the cover of several publications, including Thrasher Magazine and Urb Magazine. While E.C.'s self-produced signature sound was considered "dirty" or "underground", it captured a cult following that was highly committed to the artist. "Illa LP" was E.C.'s first release to reach five-figure sales, bringing opportunities to tour nationally with the likes of Wu Tang Clan, Big L, Cypress Hill and other popular artists of the time, as well as offers of major distribution. By The end of 1996, E.C. Illa entered into a new agreement with nationally distributed Cargo Records / Universal Records (Blink 182, The Roots) for his fifth release titled "Power Moves." Illa would also release two volumes of his "Vandillism Instrumentals" series in the interim.
Illa's "Power Moves" album featured a more-polished production style along with co-production and vocal contributions by fellow crew member The Legendary Traxster. By 1997, Traxster had already produced the gold & platinum debuts of fellow-Chicagoans Twista and Do or Die, causing some of Illa's core-fans to blame the pairing for Illa's straying from his signature sound. The album's first single and video "Old School Tactics" featured E.C.'s counterpart Rhymefest. Rhymefest (Che Smith) would later win a Grammy for co-writing the song "Jesus Walks" on Kanye West's debut album "The College Dropout." While "Power Moves" failed to reach the commercial success Illa appeared poised to gain at the time, it did further his appeal within the midwest's gang community, who already embraced his regional hit "What You Be About?" as classic. Cargo Record's Chicago branch would fold a mere 6 months after "Power Moves" hit store shelves and the album would be out of print roughly a year after its release.
Illa would take the years 1998-2000 to regroup, releasing no albums, but appearing on successful local "gangsta" compilations such as "The Wicked Streets of Chi", "Gangsta Boogie" and "CWAL Ballaz" with the likes of other regional legends PsychoDrama, Snypaz and Crucial Conflict . In the year 2000 E.C. Illa opened The Tip CDs & Tapes, a music retail store located on Chicago's North side that specialized in independent Chicago rap. Illa's accessibility as owner of The Tip store allowed him to reemerge as a local celebrity of sorts. In 2001 Illa released the album "Natural Born Illa" on local Chicago label, A-List Audio. The self-produced collection would mark the return (and end) of Illa's "hardcore hip hop" signature style, similar to his earlier releases
In 2003, Illa would appear under his new moniker "WhiteFolks" on the Do or Die / Rap-A-Lot Records release "Pimpin' Ain't Dead." Illa was featured on the album's first song, titled "One More Way." "Pimpin Ain't Dead" would go on to sell upwards of 150,000 copies. In the same year, World Won Entertainment released "Underground Classics", a collection of Illa's music recorded between 1998-2003 that included the Kanye West produced songs "Strugglin'" and "Mask & a Pump." Illa would further solidify his status as an underground powerhouse in 2004, releasing the cult-classic "Trust None" DVD movie which was marketed as "Chicago's First Official Gangsta Film" alongside his self-tiled "WhiteFolks" cd, which was produced in its entirety by The Legendary Traxster. The "WhiteFolks" cd was to be released as a special local-only version, prior to being the national debut release for Traxster's CWAL Mob Recordings record label. Illa was featured on the cover of Murder Dog Magazine and other rap publications in preparation for his new national return. The album was met with critical acclaim by both journalists and fans, but after having its release date pushed back several times, the "WhiteFolks" national release was canceled for unknown reasons. Traxster would ultimately put his CWAL Mob record label on the back burner to concentrate on his production, producing "One And Only" on Mariah Carey's "The Emancipation of Mimi" album and Ludacris's hit song "My Chick Bad" in the years that followed. Illa sold his retail store The Tip shortly after in November 2004 and the location was closed by the new owners roughly six months later.
Illa remained scarce for several years after, releasing only 2 underground mixtape CDs titled "Codes & Creeds" and "Scum of The Earth" between the years 2005-2007. There was an article with featured quotes in a 2008 issue of The Source Magazine regarding Jay-Z stealing the concept for Illa's song "Thanks" and using it on his platinum hit "Roc Boys", implying possible legal turbulence. Also in 2008, an impromptu "Final Interview" was aired on a local Chicago radio show (http://www.djdeluge.net/music.html ). The interview was an in-depth 3 hour feature where Illa candidly answered questions from fans regarding his absence and detailed his more than 15 year rap career. E.C. Illa is no longer known to be recording music and his professional whereabouts are unknown.
Releases
1992 Invisible Man EP Mob City Records
1993 Ill State of Mind Mob City Records
1994 Live From The Ill EP Wicked Entertainment
1995 E.C. Illa LP Wicked Entertainment
1997 Power Moves Cargo Records / Universal
2001 Natural Born Illa A-List Audio
2003 Underground Classics World Won Entertainment
2004 WhiteFolks CWAL Mob Recordings
2005 Codes & Creeds CWAL Mob Recordings
2006 Scum of the Earth CWAL Mob Recordings
Additional Releases
1996 Vandillism Instrumentals Vol. 1 Illa Products
1997 Vandillism Instrumentals Vol. 2 Illa Products
1999 Killa Beats Vol. 1 Wicked Entertainment
2000 Killa Beats Vol. 2 Illa Products
2003 Killa Beats Vol. 3 World Won Entertainment
2004 Trust None (movie) World Won Entertainment
2009 Ill State of Mind (Japanese re-issue) Hi-Hat Records / Ultra-Vybe, Inc.
Also featured on
1991 Skrew "Burning in Water, Drowning in Flames" Warner Bros.
1995 Tha Chamba "Makin Illa Noise" Coroner Records / Ichiban Records
1999 The Wicked Streets of Chi (Classics) Wicked Entertainment
1999 The Wicked Streets of Chi (First Episode) Wicked Entertainment
1999 CWAL Ballaz Vol. 1 "Work During The Drought" Creator's Way Associated Labels
2000 Molemen "Below The Ground" Molemen, Inc.
2001 Molemen "Ritual of The Mole" Molemen, Inc.
2001 Juice "100% Juice" Ground Control Records
2001 CWAL Ballz Vol. 2 "Nation City" Creator's Way Associated Labels
2001 Midwest Mobstaz Vol. 1 Wicked Entertainment / Paper Chase Records
2002 Midwest Mobstaz Vol. 2 Paper Chase Records
2003 Do or Die "Pimpin Ain't Dead" Rap-A-Lot Records
2004 Triple Darkness "Greatest Hits" World Won Entertainment
2004 Murder Dog Presents "Best of The Best" Blood Rush Music
2005 The Legendary Traxster "Mob Life Mixtape" CWAL Mob Recordings
2005 Mike Love "Nike Battleground" Compilation Nike Shoe Company
2006 American Gun (Forest Whitaker/Donald Sutherland) Feature film
2006 Molemen "Chicago City Limits Vol.2" Molemen, Inc.
2007 CWB "The Real White Rapper Show" Compilation 101 Distribution
2007 Chibangin.com Presents "Killaz, Crooks & Come-Ups" Chibangin.com
2009 Kanye West "The Lost Songs Vol. 2" Kanyeuniversecity.com
2014 Do or Die, Crucial Conflict, PsychoDrama, E.C. Illa, Triple Darkness, Snypaz "Too Krazy - Remix" DramaWard, Inc.
2016 Vic Spencer "Cinema Bahz" Perpetual Rebel / Ruck Down