His Thorncrown Chapel was added to the National Register of Historic Places in 2000, only 20 years after it was built, in recognition of its architectural significance. It has also received a special 25-Year Award of Excellence from the American Institute of Architects and other professional recognition.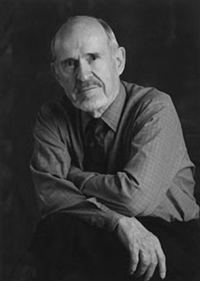 E. Fay Jones, (first name Euine, which is pronounced U-wan and is an old Welsh form of John), was born in Pine Bluff, Arkansas, on January 31, 1921. Jones became the only surviving child in his family after both of his sisters died at an early age. His family moved to Little Rock, and later to El Dorado, Arkansas. Jones was a longtime member of the Boy Scouts of America and earned the rank of Eagle Scout.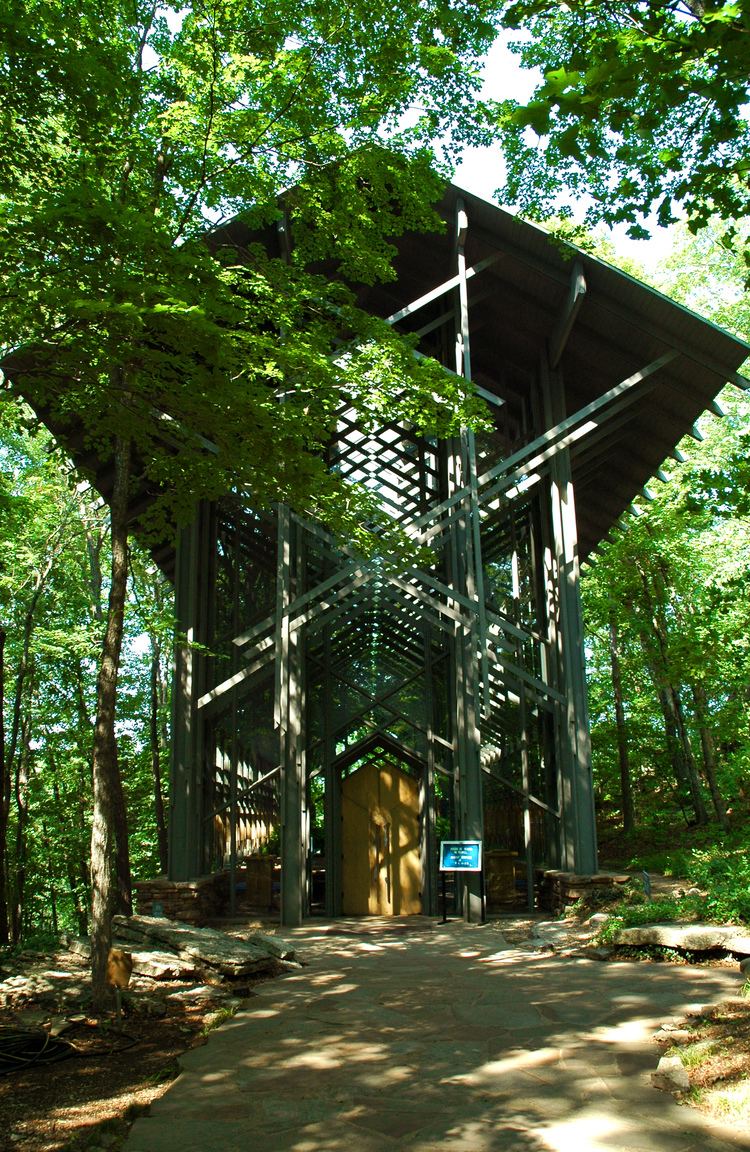 Jones' interest in architecture began with the design of treehouses in grammar school and high school and in 1938, upon being inspired by a short film about the Johnson Wax Headquarters designed by American architect Frank Lloyd Wright, Jones decided to pursue a career in architecture. Jones hoped to earn an appointment to the United States Naval Academy and took engineering classes at the University of Arkansas to improve his chances. Jones' hopes were dashed after his congressman was defeated for reelection and was unable to offer an appointment.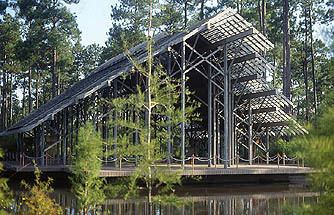 Jones married Mary Elizabeth (Gus) Knox on January 6, 1943 in San Francisco. The couple had two daughters, Janis and Cami.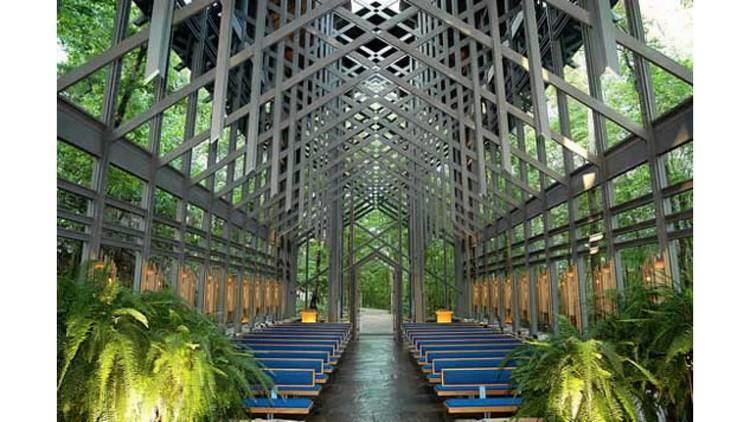 At the outbreak of World War II, Jones joined the United States Navy and served in the Pacific theater of operations as a naval aviator. He piloted torpedo and dive bombers.
Jones went to college on the GI Bill after the war, studying at the University of Arkansas in Fayetteville, and at Rice University in Houston, Texas. Jones encountered Frank Lloyd Wright in Houston, and the two had an immediate rapport.
When Jones was later teaching at the University of Oklahoma, Wright came to the university for a lecture. Wright invited Jones to his winter workshop, Taliesin West near Scottsdale, Arizona. Later, Wright invited Jones' entire family to his home and design institute of Taliesin in Spring Green, Wisconsin.
Jones returned to both studios numerous times as both friend and apprentice, becoming a Taliesin Fellow. Jones greatly admired Wright but soon established a private practice in the Ozark Mountains of northwest Arkansas. He joined the faculty of department of architecture at the University of Arkansas, later serving as the first dean of the U of A School of Architecture. In 1984-85 the ACSA (Association of Collegiate Schools of Architecture) honored Jones with the ACSA Distinguished Professor Award.
Jones preferred the rural quiet of the Arkansas mountains to the urban landscape. He ignored architectural trends and developed his own organic aesthetic with materials found in The Ozarks and familiar traditional forms from his home region. Jones' work focused primarily on the intimate rather than the grandiose. His most renowned works are chapels and private homes rather than skyscrapers.
Jones used Frank Lloyd Wright's principles but made unique buildings. Jones' most famous buildings are the Thorncrown Chapel in Eureka Springs, Arkansas; the Mildred B. Cooper Memorial Chapel in Bella Vista, Arkansas, the Pinecote Pavilion at the Crosby Arboretum in Picayune, Mississippi, and the Garvan Garden Pavilion in Hot Springs, Arkansas. These buildings are simple and transcendental creations of wood. In a poll of the membership of the American Institute of Architects, Thorncrown Chapel was ranked as the fourth most favored building. Thorncrown was also selected as the best American building built since 1980.
Jones also designed the Marty Leonard Chapel in Fort Worth, Texas, which was built in 1990. In 1997 his John B. Begley Chapel was dedicated on the campus of Lindsey Wilson College in Columbia, Kentucky. The Begley Chapel was Jones' first all-brick chapel.
The architect is also known for creating unique designs for furniture and public art projects, such as the Fulbright Peace Fountain located at the University of Arkansas main campus.
Jones is recalled as a gentle and unassuming man. His business partner, Maurice Jennings, stated that he had worked with Jones for 25 years without an instance of emotional conflict.
On August 31, 2004, Jones died at his home in Fayetteville, Arkansas at the age of 83, survived by his wife and two daughters.
2009, the University of Arkansas' School of Architecture was dedicated in Fay's honor. Due to a multimillion-dollar contribution from Don and Ellen Edmondson, the school is now known as the Fay Jones School of Architecture and Design.
1994, a retrospective of his work was produced for the Old State House Museum in Little Rock, Arkansas. It is available from the museum as a traveling exhibition. The University of Arkansas also published a driving tour of many of his residences and buildings in Northwest Arkansas.
1990, Jones received the American Institute of Architects Gold Medal.
1980, he was accepted as a Fellow of the American Academy of Rome.
1979, he was accepted as a Fellow of the AIA.