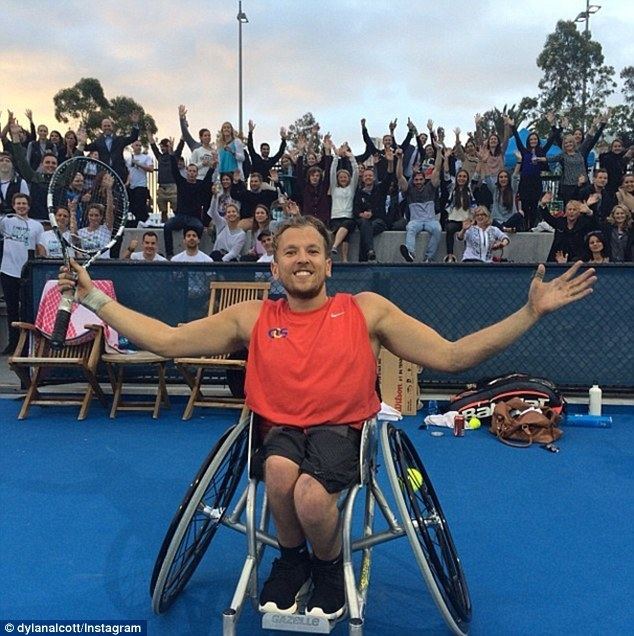 Alcott was born in Melbourne to parents Martin and Resie. He has an older brother Zack. He was born with a tumor wrapped around his spinal cord which was operated on during the first few weeks of his life. The tumor was successfully cut out, however it left Alcott a paraplegic, leaving him a wheelchair user for the rest of his life.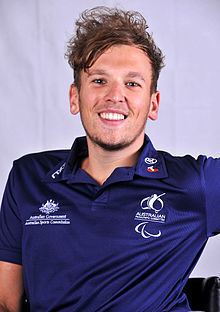 Alcott attended Brighton Grammar School from grade 6, and quickly developed a love for sport, and competed for Victoria in swimming, and Australia for wheelchair tennis and wheelchair basketball. Alcott graduated Brighton Grammar school in 2008 as a prefect, and is now a member of their school Hall of Fame.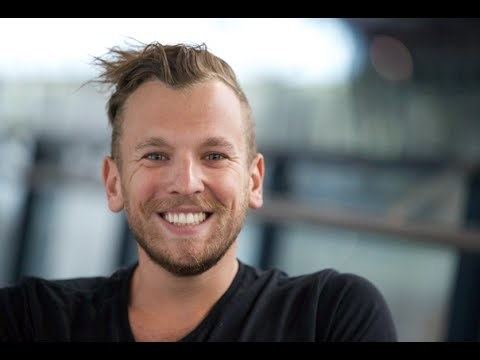 Alcott's first sport of choice was wheelchair tennis, where he represented Australia on numerous occasions, reaching a ranking of 100 in the world by age 16 (4th in the world under-18s).
Alcott played his first game of wheelchair basketball at 14 years and 6 months. He was encouraged to play basketball due to his 6'4" arms and big hands. Alcott made his debut for the rollers in the VISA paralympic world cup, where they won a medal. He continued to hold his spot and was a member of the Rollers who travelled to the Beijing warm up tournament in January 2008. He has made his name in basketball through his impressive performances in the national league competition, competing for the Dandenong Rangers and being selected in the all star team for 2008. He has achieved success through junior competition as well; being named the Most Valuable Player at the Junior National Basketball Championships.
He was part of the gold medal winning Australia men's national wheelchair basketball team at the 2008 Summer Paralympics, for which he received a Medal of the Order of Australia. In his first Paralympics Dylan was quoted; "To be 17 and win gold... well it just doesn't get any better than that".
In 2009, Alcott accepted a scholarship at the University of Illinois in Champaign-Urbana, where he went on to win the College Championship division with the University of Illinois wheelchair basketball team. After one year of study, he decided to move back to Melbourne to train for the 2012 London Paralympic Games.
In 2010, Alcott was a part of the Rollers success at the 2010 World Championships in Birmingham, England. It was the first world championship the Australian wheelchair basketball team had ever won, and Alcott was named in the World All Star 5 for the tournament.
At the 2012 Summer Paralympics he was part of the Australian men's wheelchair team that won silver.
In 2014, Alcott returned to wheelchair tennis, his first real love. At the age of 16, he was ranked inside the top five juniors in the world. In July 2014, he defeated beat world number three Andy Lapthorne 7–5 6–1 in the British Open Wheelchair Tennis Championship final in Nottingham to win his first Super Series crown. Early in the year, he won the New Zealand Open in just his second tournament appearance. In January 2015, he won the quad wheelchair Australian Open title by defeating David Wagner in straight sets. It was his maiden grand slam title. At the conclusion on 2015, he was ranked number 1 after winning eight titles including two grand slam singles titles.
Alcott teamed up with Heath Davidson to win the Men's Quad Doubles gold medal at the 2016 Rio Paralympics. They defeated the reigning champions David Wagner and Nick Taylor in the gold medal match 4–6, 6–4, 7–5. The day after winning gold in the Men's Doubles, he defeated Andy Lapthorne 6-3 6-4 to win the gold medal.
Alcott finished studying at the University of Melbourne and now has a Commerce degree. He currently works as a motivational speaker and as a radio host on Triple J.
In his spare time, Alcott attends music festivals, and has become known for his 'wheelchair crowdsurfing'.
Alcott's advice to young people with a disability is: "The biggest thing is that for every one thing you can't do, there are 10,000 others you can. For every one idiot to give you a hard time, there are 10,000 others worth your time."
2015 – Tennis Australia Newcombe Medal nominee
2015 – Tennis Australia Most Outstanding Athlete with a Disability
2015 – Victorian Institute of Sport Award of Excellence
2016 – Governor's Award for Victorian Sportsperson of the Year
2016 – Finalist for 'The Don Award' Sport Australia Hall of Fame awards
2016 – Australian Paralympian of the Year and Australian Male Paralympian of the Year.
2016 – Tennis Australia Awards – Newcombe Medal and shared the Most Outstanding Athlete with a Disability with doubles partner Heath Davidson.
2016 – Victorian Institute of Sport Elite Athlete with a Disability Award