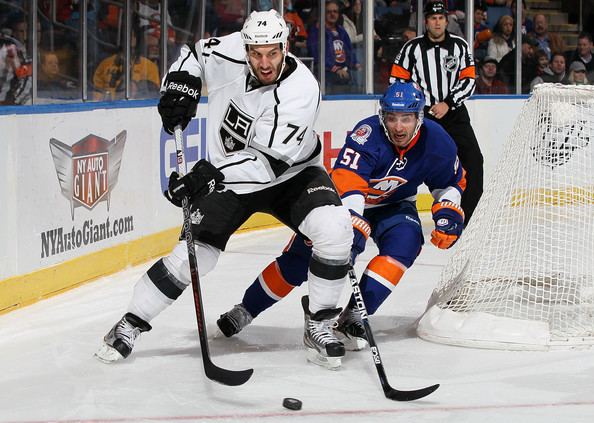 King was drafted 109th overall in the 2007 NHL Entry Draft by the Los Angeles Kings. He spent five seasons with the Lethbridge Hurricanes (spanning from 2004–05 to 2008–09) in the Western Hockey League (WHL).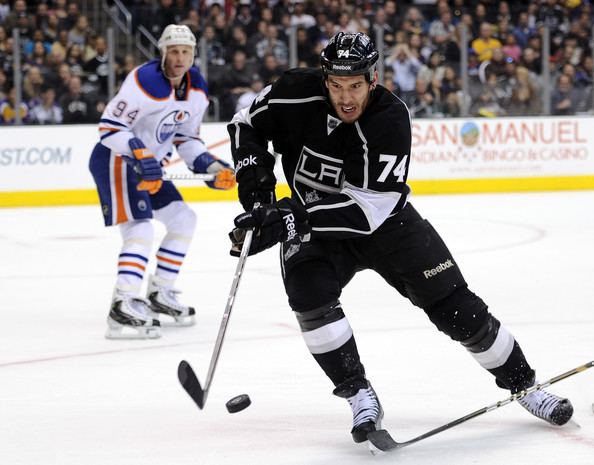 King made his professional debut during the 2009–10 season, playing 20 games in the ECHL with the Ontario Reign, and the remainder of the regular season and playoffs with the Kings' American Hockey League (AHL) affiliate, the Manchester Monarchs.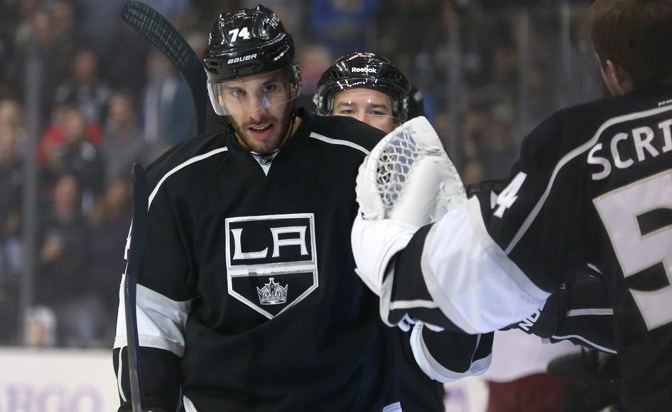 King remained with Manchester for the beginning of the 2010–11 AHL season before being recalled to the NHL by Los Angeles on November 16, 2010 to replace the injured Alexei Ponikarovsky on their active roster. On November 17, 2010 he played in his first NHL game when he suited up with the Kings for a home game against the Columbus Blue Jackets.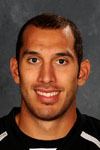 On February 12, 2012, King scored his first career National Hockey League goal against the Dallas Stars. He went on to score five goals with three assists in 20 games during the 2012 Stanley Cup playoffs as the Kings won their first ever Stanley Cup championship.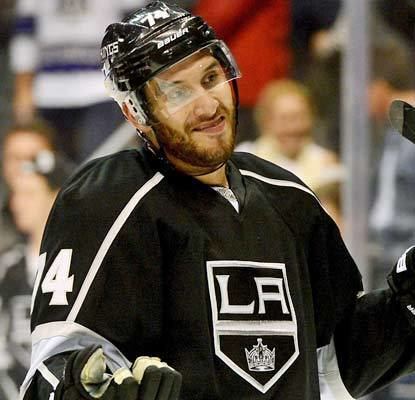 On October 24, 2013, King completed his first ever National Hockey League hat trick against the Phoenix Coyotes. King won his second Stanley Cup when the Kings defeated the New York Rangers on June 13, 2014. Appearing in 26 games during the 2014 Stanley Cup Playoffs, King scored three goals and eight assists.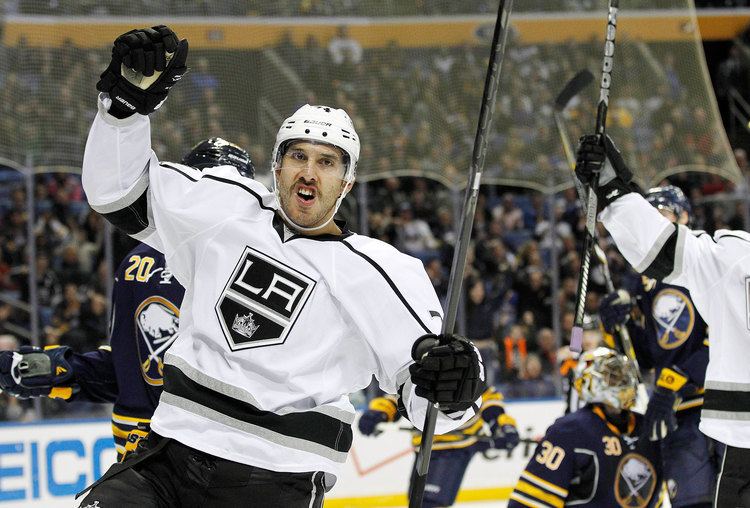 On July 30, 2014, King and the Los Angeles Kings avoided arbitration by agreeing to a three-year contract worth $5.95 million. He scored 13 goals to go with 13 assists for the Kings during the 2014-15 NHL Season.
On March 1, 2017, King was traded to the Montreal Canadiens for a conditional 2018 fourth-round draft pick.
On August 14, 2017, King signed his first contract overseas, agreeing to a two-year deal with Avtomobilist Yekaterinburg of the KHL.
King is of Métis heritage. His older brother D. J. King also played professional hockey. King played minor hockey in Saskatchewan. He played on the Beardy's Blackhawks. The team King played on is the only program in Canada run by and based off a First Nations reserve. Despite being run off a reserve, the team was not completely made up of First Nations people. King predicted the team was approximately 50 percent First Nations people. King's hometown is Meadow Lake Saskatchewan and he resides there during the summers. The Canadiens forward shared the 2014 Stanley Cup that he won with the LA Kings in his home of Saskatchewan. He shared his experience with his wife Lauren and daughter, Grace.
King's parents were in LA to see the 2014 Stanley Cup Playoffs. His mother Donna, is a secretary and King's father Dwayne, is a truck driver.