Covid-19
2008–present




Dundertåget.se




Stockholm, Sweden (2008)




Robert Pehrsson




Razzia Records




Robert Dahlqvist




Razzia Records






Thunder Express, The Hellacopters, Death Breath, The Soundtrack of Our Lives, Stefan Sundström, Hello Saferide, Nationalteatern, Diamond Dogs, I Are Droid




Skaffa ny frisyr, Dom feta åren är förbi




Rock music, Garage rock, Hard rock, Blues rock, Power pop




Thunder Express, Robert Dahlqvist, Firefox AK, Hello Saferide, Mange Schmidt
Dundertåget (English: Thunder Train) is a Swedish rock band, originally formed by lead vocalist and guitarist Robert Dahlqvist in 2004 as Thunder Express as a side project while playing in The Hellacopters. However in 2008 the band released their first album in Swedish entitled Skaffa ny Frisyr. The band's second album – Dom Feta Åren är Förbi – was released in 2010.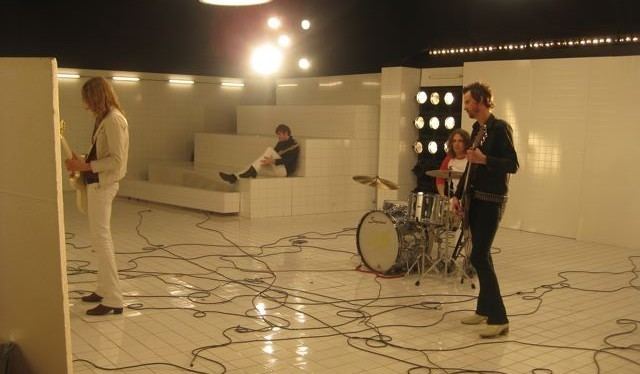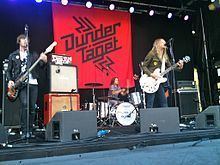 Thunder Express was founded in 2004 and released two albums, We Play for Pleasure in 2004 and Republic Disgrace in 2007. In late 2008 Dahlqvist posted a number of Thunder Express songs on his MySpace account with Swedish lyrics. The band soon revealed plans for its first album under the name Dundertåget, Skaffa ny Frisyr. Seven of the ten songs on the album had lyrics written by songwriter Stefan Sundström. The album which displayed influences from both American blues rock bands such as ZZ Top and The Rolling Stones as well as Swedish prog bands was well received by critics and earned a Grammis nomination for "Best Rock act of the year". The first single to be released from the album was "Ifrån mej själv" and was followed by "Delad vårdnad (ska du ha spö)" – originally released as "Matrimotion" in English – and featured a guest appearance by Sahara Hotnights vocalist Maria Andersson.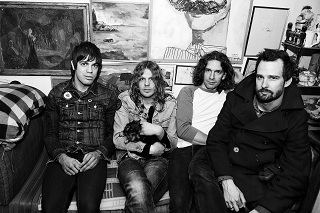 In March 2010 Dundertåget released the first single – "Bara till besvär" – from their second album, Dom Feta Åren är Förbi. Once again the band collaborated with Sundström which resulted in three songs including the ballad "Vingars brus" which was recorded along with Nina Ramsby. The album is set to be released on 21 April, and the band will tour in support of Lars Winnerbäck throughout the summer. Dundertåget will also perform at the Sweden Rock Festival in 2010.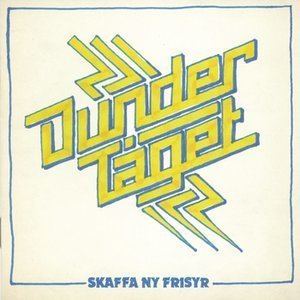 Robert Dahlqvist – lead vocals, lead guitar
Robert Pehrsson – rhythm guitar, backing vocals
Jens Lagergren – bass, backing vocals
Jesper Karlsson – drums, percussion
Albums
Skaffa ny Frisyr (2008)
Dom Feta Åren är Förbi (2010)
Singles
"Ifrån mej själv" (2008)
"Delad vårdnad (ska du ha spö)" (2008)
"Bara till besvär" (2010)
Other appearances
Andra spelar Sundström (2010)
Razzie Vol 2 - There's a razzia going on (2010)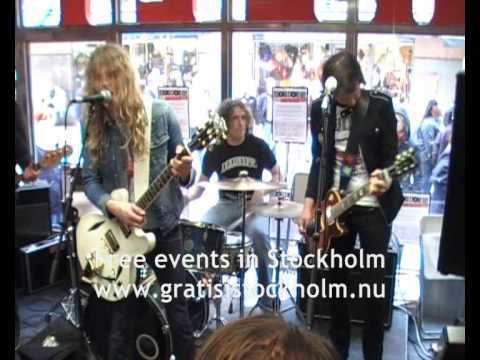 Ifrån mej självSkaffa ny frisyr · 2009
Delad vårdnadSkaffa ny frisyr · 2009
Bara till besvärDom feta åren är förbi · 2010

Dundertåget Wikipedia