Covid-19
Canada




Indie rock




Singer




Steve Dumas




2001–present









Les Aimants en musique, L'heure Et L'endroit




MuchMusic Video Award for Best French Video




Michel Rivard, Catherine Major, Florence K, Andrea Lindsay, Alexandre Desilets





Facebook

Myspace




Musician, Songwriter



Dumas (born as Steve Dumas on July 4, 1979) is a Canadian singer and a native of Victoriaville, Quebec.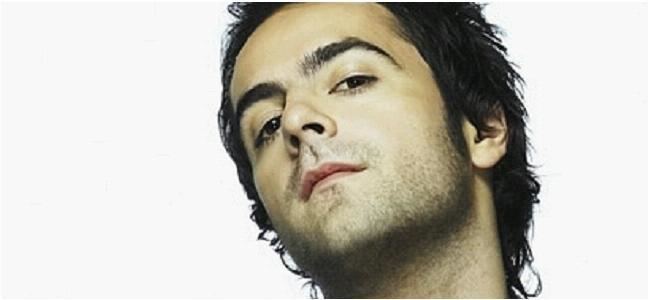 He came out with his first album Dumas en 2001, when he was 21. His second album, Le cours des jours made him more well-known. One song on the Le cours des jours album was sung by Marie-Annick Lépine, from the group Les Cowboys Fringants. In 2004, Carl Bastien and Dumas released the soundtrack to the film Les Aimants by Yves P. Pelletier.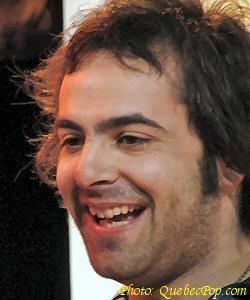 Dumas' 2012 album L'heure et l'endroit debuted at number 11 on the Canadian Albums Chart.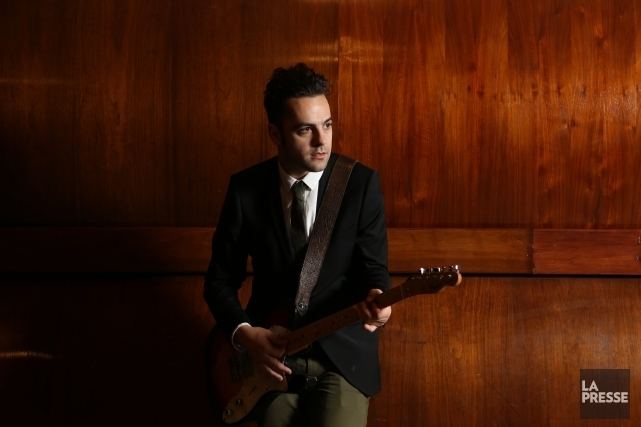 Released: 22 May 2001
Track list
Rien de pire
Guernica
L'écrivaine
Marie-Lou
Pyromanes
Expresso
Lolita
Miss Ecstasy
Comme rien
Junkie
Maniaco
Envisage (Ciao ciao)
Released: 29 April 2003
Track list
Hélium
Le cours des jours
Vénus
J'erre
Je ne sais pas
Arizona
Le désir comme tel
Vol en éclats'
Vision pornographique
Avant l'aube
Linoléum
Outro
Released: 2004
Format: Mini-album
Track list
Ferme la radio
80
Jane
Laisse aller
(Collaboration with Carl Bastien, soundtrack from the film Les Aimants)
Released: 28 September 2004
Track list
Doux désir (Dumas, Yves Pelletier/Dumas) (with Isabelle Blais)
Les fiancés frigides (Dumas, Carl Bastien)
Tu m'aimes ou tu mens (Dumas/Dumas, Carl Bastien) (with Isabelle Blais)
La comtesse aux gants verts (Carl Bastien)
Je t'imagine (Isabelle Blais/Carl Bastien, Jocelyn Tellier) (solo by Isabelle Blais)
Valmont (Dumas, Carl Bastien)
Je déteste décembre (Dumas/Dumas, Carl Bastien, Jocelyn Tellier) (solo by Dumas)
Paxil (Carl Bastien)
Suite madame Bleau (Dumas/Carl Bastien, Dumas)
Tiger Lili (Carl Bastien, Dumas)
Les aveux (Carl Bastien, Dumas)
Le pouvoir des aimants (Dumas/Carl Bastien)
L'hiver (Vivaldi/arr. Carl Bastien, Louis Legault)
Released: 28 November 2006
Track list
Nébuleuse
Altitude
Fixer le temps
La vie qui bat
La ville s'éveille
Alors alors
Au gré des saisons
À la dérive
Sur tes lèvres
De station en station
Poste restante
Les secrets
Released: 2 December 2008
Format: Limited edition, 10,000 copies
Track list
Transsiberien Express (Novossibirsk-Irkoutsk-Vladivostok)
À feu, à sang
Passez à l'ouest
Un dernier tour
Capitale du monde
Combat ordinaire
Lentement la nuit
On verra le sud
Les 400 coups
Released: 24 February 2009
Format: Limited edition, 10,000 copies
Track list
Rouge
Un train dans la nuit
Jaune soleil
Quelque part
Le son de vos voix
Le futur
Rein n'est perdu
Lino Ventura
L'appel
Le futur, partie II
Released: 9 June 2009
Format: Limited edition, 10,000 copies
Track list
À mi-chemin
Mes révolutions
Camarades
De guerre lasse
L'existence
Un jour sur Terre
Origami Montréal Origami
Zeppelin
Vers le sud
Berlin
2005 - Prix Rapsat-Lelièvre
2005 - Jutra Award best music for the film Les Aimants
2005 - Félix Award - Spectacle of the year - Author-composer-interpreter for Dumas en solo
2005 - Félix Award - Album of the year - Original soundtrack for Les Aimants en musique
2006 - Le cours des jours certified golden album
Dumas (musician) Wikipedia