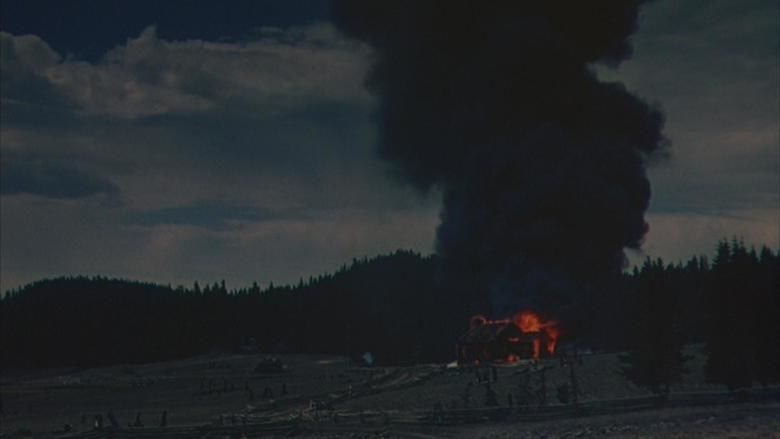 In colonial America, Lana Borst (Claudette Colbert), the eldest daughter of a wealthy Albany, New York family, marries Gilbert Martin (Henry Fonda). Together they leave her family's luxurious home to embark on a frontier life on Gil's small farm in Deerfield, in the Mohawk Valley of central New York. The time is July 1776, and the spirit of revolution is in the air. The valley's settlers have formed a local militia in anticipation of an imminent war, and Gil joins up.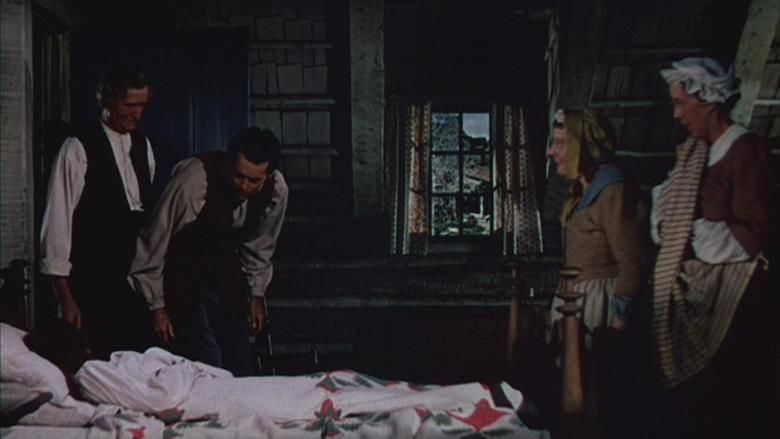 As Gil and his neighbors are clearing his land for farming, Blue Back (Chief John Big Tree), a friendly Oneida man, arrives to warn them that a raiding party of Seneca led by a Tory named Caldwell (John Carradine) is in the valley. The settlers evacuate their farms and take refuge in nearby Fort Schuyler. Lana, who is pregnant, miscarries during the frantic ride to the fort. The Martin farm is destroyed by the Seneca raiding party. With no home and winter approaching, the Martins accept work on the farm of a wealthy widow, Mrs. McKlennar (Edna May Oliver).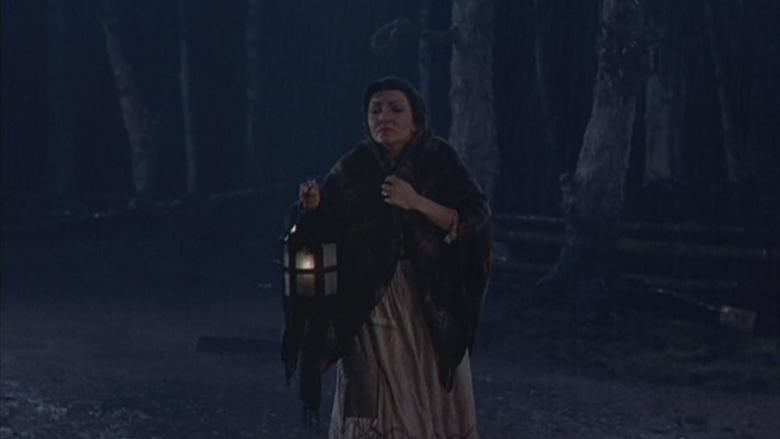 During a peaceful interlude, Mrs. McKlennar and the Martins prosper. Then, word comes that a large force of British soldiers and Indians is approaching the valley. The militia sets out westward to intercept the attackers; but their approach is badly timed and the party is ambushed. Though the enemy is eventually defeated at Oriskany, more than half of the militiamen are killed. Gil returns home, wounded and delirious, but slowly recovers. Lana is again pregnant and delivers a son in May. That summer Indian and Tory raiding parties burn and pillage farms and small settlements. The harvest is small, and while Mrs. McKlennar's stone house is not burned, there is barely enough food to survive the winter. Lana bears her second child, another son, the following August. The raids continue but the crops fare much better, so there is plenty to eat that winter, although the cold is severe.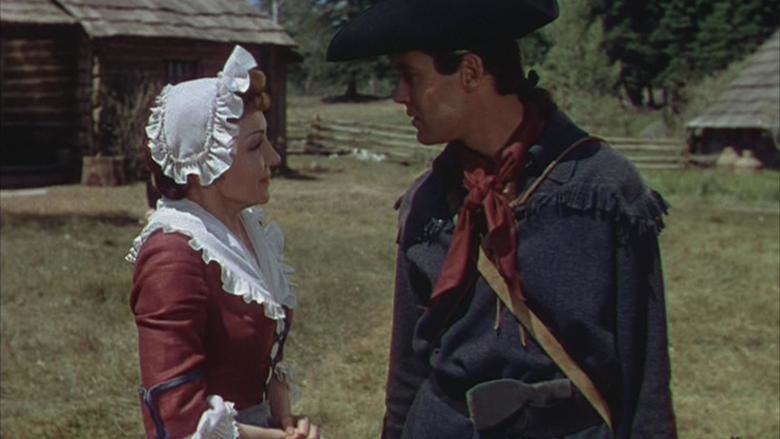 After the spring thaw, the British and their Indian allies mount a major attack to take the valley, and the settlers again take refuge in the fort. Mrs. McKlennar is mortally wounded and ammunition runs short. Gil makes a heroic dash through enemy lines to secure help from nearby Fort Dayton. Reinforcements arrive just in time to beat back the attackers, who are about to overwhelm the fort. The militia pursues, harasses, and defeats the British force, scattering its surviving soldiers in the wilderness. The Mohawk Valley is saved.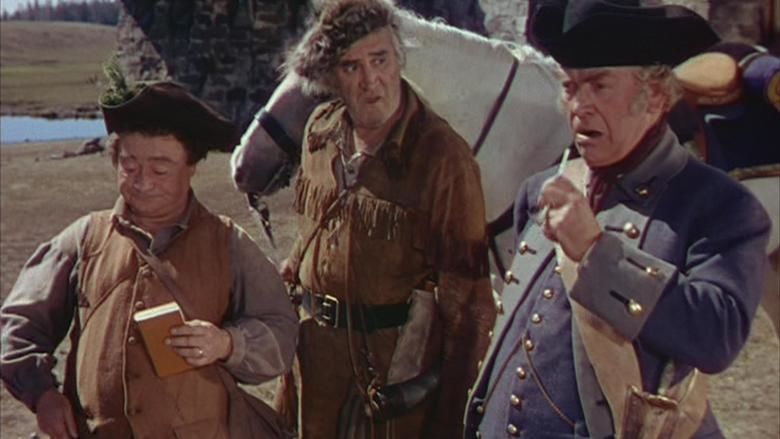 Three years later, with the war over, Gil and Lana return to their farm at Deerfield. They have a third child (a baby girl), and they look forward to a happy and peaceful life in the valley as citizens of the new, independent United States of America.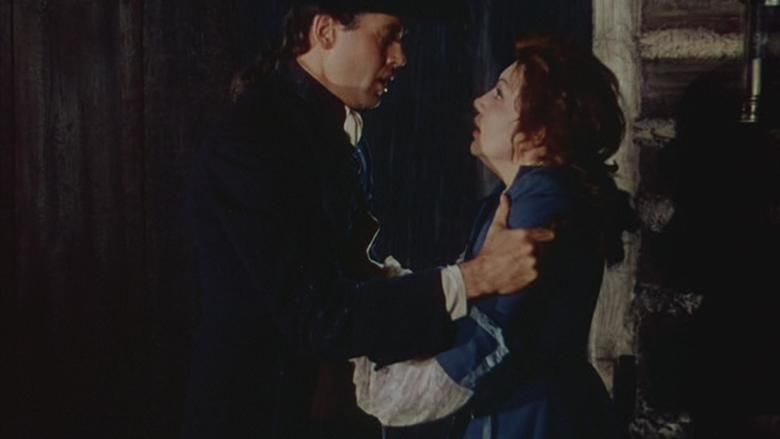 Henry Fonda as Gilbert "Gil" Martin
Claudette Colbert as Magdelana "Lana" Borst Martin
Edna May Oliver as Mrs. McKlennar
Eddie Collins as Christian Reall
John Carradine as Caldwell
Ward Bond as Adam Helmer
Roger Imhof as Gen. Nicholas Herkimer
Arthur Shields as Rev. Rosenkrantz
Chief John Big Tree as Blue Back
Francis Ford as Joe Boleo
Jessie Ralph as Mrs. Weaver
Robert Lowery as John Weaver
Kay Linaker as Mrs. Demooth
Russell Simpson as Dr. Petry
Spencer Charters as Innkeeper
Tom Tyler as Capt. Morgan (uncredited)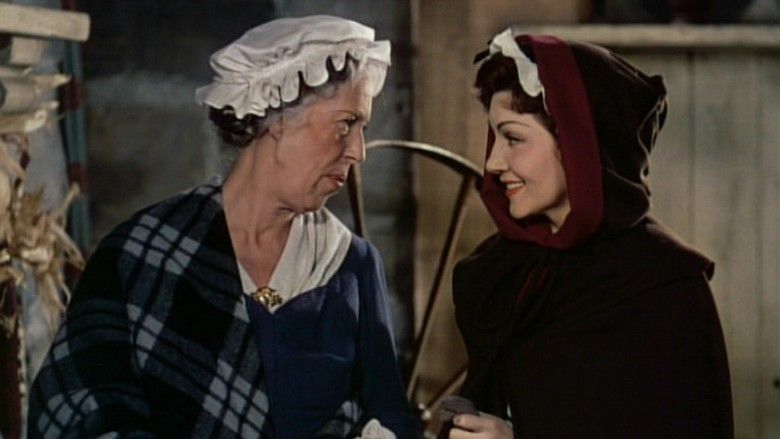 Parts of the film were shot in Utah, specifically in Duck Creek, Strawberry Valley, Aspen Mirror Lake, Navajo Lake, Sidney Valley, and Cedar Breaks National Monument.
Like most of John Ford's films, Drums Along the Mohawk is loosely based on historical events. A central feature of the plot is the Battle of Oriskany, a pivotal engagement of the Saratoga campaign during the American Revolutionary War, in which a British contingent drove southward from Canada in an attempt to occupy the Hudson Valley and isolate Connecticut, Rhode Island, New Hampshire and Massachusetts from the remaining colonies. A smaller force invaded the Mohawk Valley as a diversion, but the siege of Fort Schuyler depicted in the film had no direct historical counterpart. The actual fort besieged during the battle—Fort Stanwix—was situated far from any civilian settlements, and was attacked by British and Hessian soldiers aided by local Iroquois tribes, not solely by Indians; and was defended by Continental Army soldiers, not militiamen. The Tryon County militia, under General Nicholas Herkimer, did attempt to assist in the fort's defense, but they were ambushed on their way there by a predominantly Indian force at Oriskany, six miles east of Stanwix.
Some sources contend that the attacks on settlements in the Mohawk Valley likewise lacked a historical basis, and were included because Ford felt obliged to perpetuate the mythology; but others claim that raids were indeed conducted, often by hostile Indians allied with Tories—British loyalists who had relocated to Canada from the valley prior to the war's onset.
The film portrays only Indians and Tories as antagonists; British soldiers are seldom referenced or seen. While local Indian tribes and Tory loyalists were a factor in the actual Mohawk Valley campaign, their role was a minor one compared to that of the British Army. Ford chose to minimize the British role because of the political situation in 1939: "He knew that war with Germany was coming, and he had little desire to show the British as villains when they were fighting for their lives against the Nazis."
Frank S. Nugent reviewed the film for The New York Times of November 4, 1939 and wrote:
Walter D. Edmonds's exciting novel of the Mohawk Valley during the American Revolution has come to the...screen in a considerably elided, but still basically faithful, film edition bearing the trademark of Director John Ford...It is romantic enough for any adventure-story lover. It has its humor, its sentiment, its full complement of blood and thunder...a first-rate historical film, as rich atmospherically as it is in action...Mr. Fonda and Miss Colbert have done rather nicely with the Gil and Lana Martin...Miss Oliver could not have been bettered as the warlike Widow McKlennar...Mr. Shields's Rev. Rosenkrantz...Mr. Imhof's General Herkimer, Mr. Collins's Christian Reall, Spencer Charters's landlord, Ward Bond's Adam Helmer...They've matched the background excellently, all of them.
The film was nominated for two awards: Best Supporting Actress (Edna May Oliver) and Best Cinematography (Ray Rennahan and Bert Glennon).