Covid-19
1997-present




Drew Daywalt




Filmmaker






January 5, 1970 (age 45) (

1970-01-05

)


Director, editor, producer, writer




The Day the Crayons Quit, The Day the Crayons Came Home




Goodreads Choice Awards Best Picture Books




Red Clover, Stark Raving Mad, Karroll's Christmas, Camera Obscura, KART DRIVER




Oliver Jeffers, Seann William Scott, Timm Sharp, Azure Parsons, Courtney Halverson





Twitter
Drew Daywalt (born January 5, 1970) is an American filmmaker and author, best known for his work on horror films and for writing the best-selling children's picture book The Day the Crayons Quit and its sequel The Day the Crayons Came Home.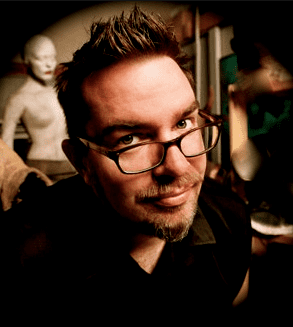 Daywalt first achieved fame writing and directing short films with the horror filmmaking YouTube channel Fewdio, co-founded by Daywalt in 2007. In a 2009 interview with Dread Central, Daywalt described the origins of Fewdio, saying, "We were all a little bit burned out on dealing with studio execs around the time the strike hit. I had been a script writer for 17 years, and I'd written for and rewritten everyone in town so I was ready for something different. We had done the Axe Body campaign (how dirty boys get clean) that pretty much set us up financially so we could get through the strike. That's when we decided to do what we loved as children - make horror films. We really wanted to do something for ourselves. I read everything I could about cameras and saved up a thousand bucks, and we shot our first short, 'Cursed.'" Daywalt made numerous shorts with Fewdio, and his 2009 horror short "Bedfellows" won the Chiller-Eyegore Award for Best Short Film. Drew Grant of Salon described Daywalt's work with the group as "the first really great horror films for the Internet era." The group disbanded in 2010, however, and Daywalt went on to found his own YouTube channel Daywalt Fear Factory.
In 2012, Daywalt directed his first feature length film, the made-for-television fantasy horror film Red Clover (released as Leprechaun's Revenge) for SyFy Channel. The film was met with mixed to negative reviews.
Daywalt wrote the children's book The Day the Crayons Quit with illustrations by Oliver Jeffers, which was published by Penguin Group on June 27, 2013. The book was a critical and commercial success, earning positive responses from critics and selling over one-and-a-half million copies worldwide. The Day The Crayons Quit was later announced as the 2015 Texas Bluebonnet Award Winner, having received 29,931 votes from Texas children. Drew and Jeffers were awarded April 16, 2015 at the Texas Bluebonnet Award Luncheon. The book won the 2015 Nevada Young Readers Award and the 2016 California Young Reader Medal.
In late July 2014, the film rights for The Day the Crayons Quit were purchased by Universal Studios, with Matt Lopez set to script and Madhouse Entertainment set to produce.
In October 2014, Daywalt announced a sequel to the book titled The Day the Crayons Came Home. It was published by Philomel Books on August 18, 2015. The book garnered critical acclaim and similarly enthusiastic sales, remaining on The New York Times Best Seller list for children's picture books for over 40 weeks.
Drew Daywalt Wikipedia