Name

Dream hampton




Role

Critic




Books

Jay-Z: The Black Book









Movies

Treasure: From Tragedy to Trans Justice, Mapping a Detroit Story




Education

Tisch School of the Arts, New York University
Dream hampton connections ket
dream hampton (stylized in lowercase letters, in emulation of feminist author bell hooks, who was an early influence) is an American cultural critic and filmmaker.
Contents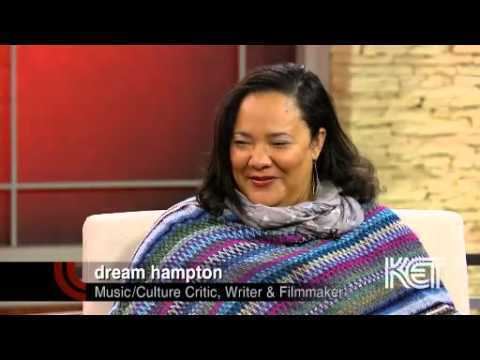 Dream hampton on jay z belafonte beef jay z is the sidney poitier of his time
Early life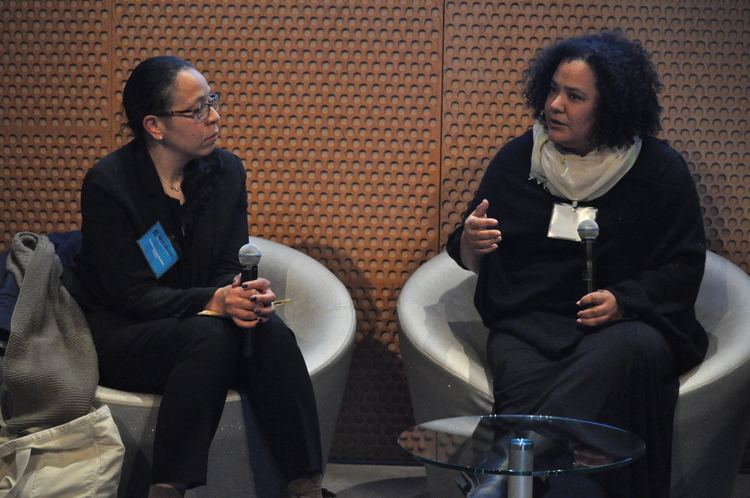 dream hampton was born in 1971. Location of birth was in Detroit, Michigan. She was named after Martin Luther King's most celebrated speech, "I Have a Dream". hampton attended New York University. She studied film at the Tisch School of the Arts. During her time at Tisch, she created a film for a documentary class. The documentary starred her neighbor at the time, Christopher "Notorious B.I.G." Wallace.
Career
dream hampton is a writer, film maker, cultural critic and hip-hop journalist. Originally from Detroit, she has spent most of her professional career between her hometown and New York. She is the first female editor of The Source magazine. She also served as editor-in-chief of short-lived Los Angeles-based Rap Pages Magazine and has been a contributor to Vibe for 15 years, beginning with its launch 1993, The Village Voice, and Spin. Her essays have also been included in over a dozen anthologies, including Born to Use Mics: Reading Nas's Illmatic (2009), edited by Michael Eric Dyson, and Black Cool: One Thousand Streams of Blackness (2012), edited by Rebecca Walker. She was cited as one of the editors and writers of Jay-Z's Decoded. In addition, she also worked with him on The Black Book, which was never published. hampton was the associate producer of Behind the Music: The Notorious B.I.G., which featured footage from a previous documentary she filmed while in attendance at NYU. and co-producer of Bigger than Life, the first feature-length documentary on the rapper, directed by Peter Spier.
Aside from her numerous contributions with the field of hip-hop journalism, she has also produced and written several films. Known for being a social activist, she focuses many of her films on current events and issues primarily within the black community. Her short film I am Ali was an entry at the 2002 Sundance Film Festival and won "Best Short Film" at Vanity Fair's Newport Film Festival. She was a co-executive producer of An Oversimplification of Her Beauty (2012), associate producer of The Russian Winter (2012), director of the music video QueenS (2012) for SubPop artists TheeSatisfaction! "QueenS" was hampton's music video directorial debut. In 2013, she directed TransParent, a documentary that targeted the 2011 Detroit killing of Shelley Hilliard, a 19-year-old transgender woman.
hampton was also the creator of We Demand Justice for Ranisha Mcbride, a short documentary film following the protest for Mcbride, which hampton herself organized. hampton was a member of the Malcolm X Grassroots Movement (MXGM) and a sponsor of Black August, a yearly tribute concert benefiting political prisoners. Her film about the event, Black August: A Hip-Hop Documentary Concert, debuted at the Lincoln Center for the Performing Arts in 2010.
The Source
hampton first joined hip-hop magazine The Source as an intern photo editor, and was employed there for a total of 18 months. In that period of time she created some notable pieces and earned a position as editor. It was her editorial piece about Dee Barnes that launched her career as a writer, and editor of The Source magazine. In the piece, she covered the beating of Dee Barnes, by Dr. Dre. She also spent six months with Tupac, following his story in person for a cover story.
Books
Contributor, Decoded, Jay-Z,
Essays
"D'Angelo: Soul Man", Vibe Magazine, April 2000
"Parable of the Writer: Octavia E. Butler, science fiction visionary, 1947–2006", The Village Voice
"Dreaming America: Hip Hop Culture", Spin Magazine, November 1993.
Anthologies
"Bad Boy", in The Vibe History of Hip Hop, Three Rivers Press
"Born Alone, Die Alone", in Born to use mics: reading Nas's Illmatic By Michael Eric Dyson, Sohail Daulatzai
"Audacity", in Black Cool: One Thousand Streams of Blackness. Edited by Rebecca Walker, Soft Skull Press, February 1, 2012
Filmography
Behind The Music: The Notorious B.I.G., 1997, associate producer
I Am Ali, 2002, Director
Notorious B.I.G.: Bigger Than Life, 2007, executive producer
Black August: A Hip-Hop Documentary Concert, 2010, director
"The Russian Winter" 2012, associate producer [1]
"An Oversimplification of Her Beauty", 2012, co-executive producer
"QueenS", 2012. Music video for SubPop artists, TheeSatisfaction!
Treasure: From Tragedy to Trans Justice Mapping a Detroit Story, 2015, executive producer
References
Dream hampton Wikipedia
(Text) CC BY-SA