Occupation

Actor




Years active

1981–present





Name

Douglas Barr




Role

Actor







Born

May 1, 1949 (age 74) (

1949-05-01

) Cedar Rapids, Iowa, U.S.


Spouse

Clare Kirkconnell (m. 1984)




Nominations

Directors Guild of America Award for Outstanding Directing – Children's Programs




Movies and TV shows

The Fall Guy, The Wizard, Spaced Invaders, Designing Women, The Note



Similar

Markie Post , Lee Majors , Heather Thomas
Dedicated to douglas barr
Douglas Barr (born May 1, 1949), also credited as Doug Barr, is an American actor, writer, and director. He has starred in movies and on television.
Contents
Barr was born in Cedar Rapids, Iowa. His big role came in the ABC TV series The Fall Guy as Howie Munson from 1981–1986. Barr then made some guest appearances on series such as Fantasy Island, The Love Boat, Hotel and Murder, She Wrote. His other well-known role was in the short-lived CBS TV series The Wizard as Alex Jagger from 1986–1987, and he later starred as Bill Stillfield in the hit CBS series Designing Women from 1988–1991.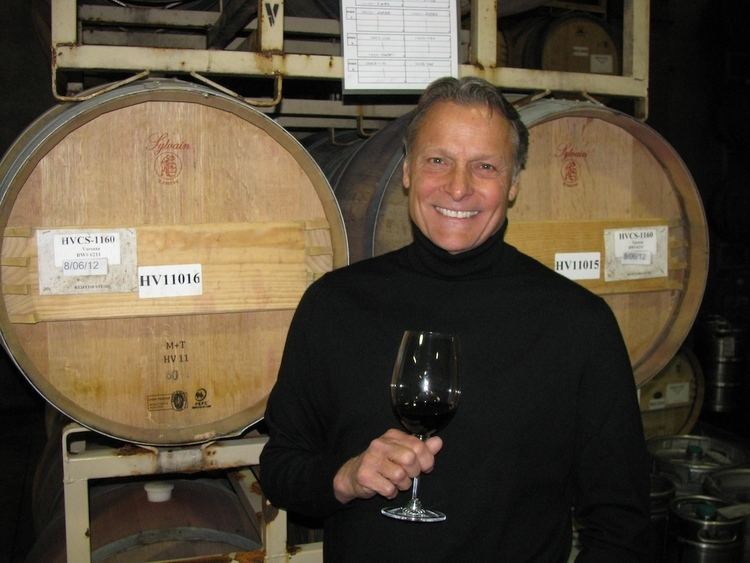 His first feature film he starred in was the horror movie Deadly Blessing (1981), and he also starred in The Unseen, another horror movie released the same year. Barr's most recent role was in the erotic film Temptation (1994), and he has since gone on to direct numerous TV movies.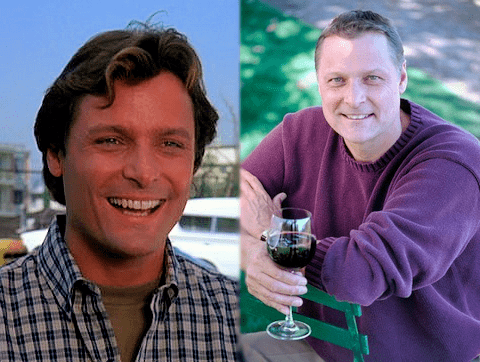 In 1998, Barr started Hollywood and Vine Cellars, a small, high-end Napa Valley wine producer.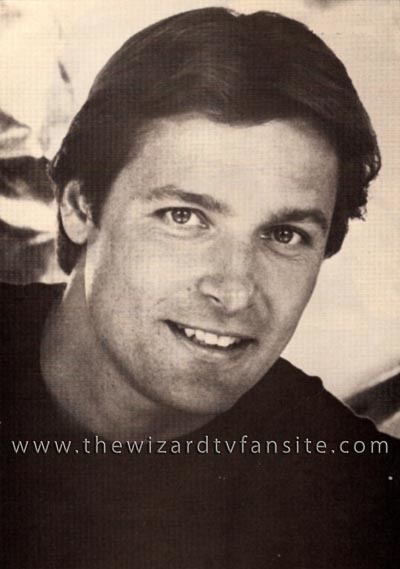 Filmography
Actor
1994
One West Waikiki (TV Series)
as
Cmdr. Tom Haber
- 'Til Death Do Us Part (1994) - Cmdr. Tom Haber
1994
Temptation
as
Captain Thomas
1992
Lady Boss (TV Mini Series)
as
Jerry Masterson
1992
Hearts Are Wild (TV Series)
as
Don Quick
- Episode #1.9 (1992) - Don Quick (as Doug Barr)
1991
P.S.I. Luv U (TV Series)
as
John
- There Goes the Neighborhood (1991) - John (as Doug Barr)
1988
Murder, She Wrote (TV Series)
as
Greg Franklin / Mark Hazlitt
- Terminal Connection (1991) - Greg Franklin
- Curse of the Daanav (1988) - Mark Hazlitt
1987
Designing Women (TV Series)
as
Bill Stillfield / Col. Bill Stillfield
- Friends and Husbands (1991) - Col. Bill Stillfield
- Keep the Homes Fires Burning (1990) - Col. Bill Stillfield
- It's a Wonderful Life (1990) - Bill Stillfield
- The Fur Flies (1990) - Bill Stillfield
- The First Day of the Last Decade of the Entire Twentieth Century: Part 1 (1990) - Bill Stillfield
- Nightmare from Hee Haw (1989) - Bill Stillfield
- Come on and Marry Me, Bill (1989) - Bill Stillfield
- The Engagement (1989) - Bill Stillfield
- Hard Hats and Lovers (1988) - Bill Stillfield
- Reservations for 12, Plus Ursula (1988) - Bill Stillfield
- Reservations for Eight (1988) - Bill Stillfield
- Second Time Around (1988) - Bill Stillfield
- I'll Be Seeing You (1987) - Bill Stillfield
1991
CBS Schoolbreak Special (TV Series)
as
Al McBride
- But He Loves Me (1991) - Al McBride (as Doug Barr)
1990
Menu for Murder (TV Movie)
as
Charles Henshaw
1990
Rich Men, Single Women (TV Movie)
as
Richard Hancock
1989
A Peaceable Kingdom (TV Series)
as
Daniel Pennington
- Bison (1989) - Daniel Pennington
1988
Superboy (TV Series)
as
Roscoe Williams
- Countdown to Nowhere (1988) - Roscoe Williams (as Doug Barr)
1987
Nine to Five (TV Series)
as
Ellison
- My Fair Marsha (1987) - Ellison
1986
The Wizard (TV Series)
as
Alex Jagger
- H.E.N.R.I. VIII (1987) - Alex Jagger
- Papa Simon (1987) - Alex Jagger
- The Aztec Dagger (1987) - Alex Jagger
- Gypsies, Tramps and Thieves (1987) - Alex Jagger
- Daydream Believer (1987) - Alex Jagger
- Never Give Up (1987) - Alex Jagger
- The Heart of a Dancer (1987) - Alex Jagger
- Trouble in the Stars (1986) - Alex Jagger
- Endangered Species (1986) - Alex Jagger
- It Takes a Chimp (1986) - Alex Jagger
- Nobody's Perfect (1986) - Alex Jagger
- Twist of Fate (1986) - Alex Jagger
- The Other Side (1986) - Alex Jagger
- Born to Run (1986) - Alex Jagger
- An Inside Job (1986) - Alex Jagger
- Seeing Is Believing (1986) - Alex Jagger
- Haunting Memories (1986) - Alex Jagger
- Reunion (1986) - Alex Jagger
- El Dorado (1986) - Alex Jagger
1981
The Fall Guy (TV Series)
as
Howie Munson
- The Bigger They Are (1986) - Howie Munson
- War on Wheels (1986) - Howie Munson
- Tag Team (1986) - Howie Munson
- Lady in Green (1986) - Howie Munson
- Two on a Skip (1986) - Howie Munson
- I Now Pronounce You- Dead (1986) - Howie Munson
- The Last Chance Platoon (1986) - Howie Munson
- Beach Blanket Bounty (1986) - Howie Munson
- The Lucky Stiff (1986) - Howie Munson
- In His Shadow (1986) - Howie Munson
- Trial by Fire (1986) - Howie Munson
- Reunion (1986) - Howie Munson
- Miami's Nice (1986) - Howie Munson
- No Rms Ocean Vu (1986) - Howie Munson
- Escape Claus (1985) - Howie Munson
- Seavers: Dead or Alive (1985) - Howie Munson
- October the 32nd (1985) - Howie Munson
- The Life of Riley (1985) - Howie Munson
- A Fistful of Lire (1985) - Howie Munson
- Femme Fatale (1985) - Howie Munson
- The King of the Stuntmen (1985) - Howie Munson
- Dead Ringer (1985) - Howie Munson
- Reel Trouble (1985) - Howie Munson
- The Skip Family Robinson (1985) - Howie Munson
- Split Image (1985) - Howie Munson
- Spring Break (1985) - Howie Munson
- Rockabye Baby (1985) - Howie Munson
- High Orbit (1985) - Howie Munson
- Tailspin (1985) - Howie Munson
- Sheriff Seavers (1985) - Howie Munson
- I Love Paris (1985) - Howie Munson
- Her Bodyguard (1985) - Howie Munson
- Semi-Catastrophe (1985) - Howie Munson
- The Winner (1984) - Howie Munson
- Baja 1000 (1984) - Howie Munson
- San Francisco Caper (1984) - Howie Munson
- Dead Bounty (1984) - Howie Munson
- Sandcastles (1984) - Howie Munson
- October the 31st (1984) - Howie Munson
- Private Eyes (1984) - Howie Munson
- Terror U. (1984) - Howie Munson
- Prisoner (1984) - Howie Munson
- Stranger Than Fiction (1984) - Howie Munson
- Losers Weepers: Part 2 (1984) - Howie Munson
- Losers Weepers: Part 1 (1984) - Howie Munson
- Old Heroes Never Die (1984) - Howie Munson
- Undersea Odyssey (1984) - Howie Munson
- Boom (1984) - Howie Munson
- King of the Cowboys (1984) - Howie Munson
- Always Say Always (1984) - Howie Munson
- Olympic Quest (1984) - Howie Munson
- Rabbit's Feet (1984) - Howie Munson
- Bite of the Wasp (1984) - Howie Munson
- The Huntress (1984) - Howie Munson
- Cool Hand Colt (1984) - Howie Munson
- Wheels (1983) - Howie Munson
- To the Finish (1983) - Howie Munson
- Hollywood Shorties (1983) - Howie Munson
- Pirates of Nashville (1983) - Howie Munson
- Inside, Outside (1983) - Howie Munson
- Dirty Laundry (1983) - Howie Munson
- TKO (1983) - Howie Munson
- The Last Drive (1983) - Howie Munson
- Baker's Dozen (1983) - Howie Munson
- Pleasure Isle (1983) - Howie Munson
- Trauma (1983) - Howie Munson
- Devil's Island (1983) - Howie Munson
- Just a Small Circle of Friends (1983) - Howie Munson
- The Chase (1983) - Howie Munson
- The Chameleon (1983) - Howie Munson
- P.S. I Love You (1983) - Howie Munson
- One Hundred Miles a Gallon (1983) - Howie Munson
- The Molly Sue (1983) - Howie Munson
- Strange Bedfellows (1983) - Howie Munson
- Spaced Out (1983) - Howie Munson
- Eight Ball (1983) - Howie Munson
- Death Boat (1983) - Howie Munson
- The Further Adventures of Ozzie and Harold (1983) - Howie Munson
- Manhunter (1983) - Howie Munson
- Happy Trails (1983) - Howie Munson
- Win One for the Gipper??? (1983) - Howie Munson
- How Do I Kill Thee- Let Me Count the Ways (1982) - Howie Munson
- Hell on Wheels (1982) - Howie Munson
- A Piece of Cake (1982) - Howie Munson
- Reluctant Traveling Companion (1982) - Howie Munson
- Mighty Myron (1982) - Howie Munson
- Colt Breaks Out (1982) - Howie Munson
- Colt's Outlaws (1982) - Howie Munson
- The Ives Have It (1982) - Howie Munson
- Bail and Bond (1982) - Howie Munson
- Scavenger Hunt (1982) - Howie Munson
- The Silent Partner (1982) - Howie Munson
- Three for the Road (1982) - Howie Munson
- Charlie (1982) - Howie Munson
- Child's Play (1982) - Howie Munson
- Guess Who's Coming to Town? (1982) - Howie Munson
- The Snow Job (1982) - Howie Munson
- Ladies on the Ropes (1982) - Howie Munson
- Ready, Aim- Die! (1982) - Howie Munson
- Soldiers of Misfortune (1982) - Howie Munson
- The Adventures of Ozzie and Harold (1982) - Howie Munson
- Goin' for It! (1982) - Howie Munson
- License to Kill: Part 2 (1982) - Howie Munson
- License to Kill: Part 1 (1982) - Howie Munson
- No Way Out (1982) - Howie Munson
- Japanese Connection (1981) - Howie Munson
- The Human Torch (1981) - Howie Munson
- Colt's Angels (1981) - Howie Munson
- That's Right, We're Bad (1981) - Howie Munson
- The Rich Get Richer (1981) - Howie Munson
- The Meek Shall Inherit Rhonda (1981) - Howie Munson
- The Fall Guy (1981) - Howie Munson
1985
Hotel (TV Series)
as
Dr. Michael Vaughn / Link
- Rallying Cry (1985) - Dr. Michael Vaughn (as Doug Barr)
- Resolutions (1985) - Link (as Doug Barr)
1982
The Love Boat (TV Series)
as
Dave Pursinger / Andy Brooks
- The Last Heist/Starting Over/Watching the Master (1984) - Andy Brooks
- Pride of the Pacific/The Viking's Son/Separate Vacations/The Experiment/Getting to Know You: Part 2 (1982) - Dave Pursinger
- Pride of the Pacific/The Viking's Son/Separate Vacations/The Experiment/Getting to Know You: Part 1 (1982) - Dave Pursinger
1983
Trauma Center (TV Series)
as
Howie Munson
- Notes About Courage (1983) - Howie Munson
1981
Deadly Blessing
as
Jim Schmidt (as Doug Barr)
1980
Fantasy Island (TV Series)
as
Ned Pringle
- The Invisible Woman/The Snowbird (1980) - Ned Pringle
1980
The Unseen
as
Tony Ross (as Doug Barr)
1980
When the Whistle Blows (TV Series)
as
Buzz Dillard
- Run for the Roses (1980) - Buzz Dillard
- Love in the Fast Lane (1980) - Buzz Dillard
- The House that Roared (1980) - Buzz Dillard
- Miss Hard Hat USA (1980) - Buzz Dillard
- Somebody's Daughter (1980) - Buzz Dillard
- God's Country (1980) - Buzz Dillard
- Wildcatters (1980) - Buzz Dillard
- Macho Man (1980) - Buzz Dillard
- Love Is a Four-Letter Word (1980) - Buzz Dillard
- Pilot (1980) - Buzz Dillard
1980
Semi-Tough (TV Series)
as
Billy Clyde Puckett
- Barbara Jane Moves In (1980) - Billy Clyde Puckett
Director
2017
Past Malice (TV Mini Series) (1 episode)
- Site Unseen: An Emma Fielding Mystery (2017)
2015
Northpole: Open for Christmas (TV Movie)
2013
The Mystery Cruise (TV Movie)
2012
Notes from the Heart Healer (TV Movie)
2011
Game Time: Tackling the Past (TV Movie)
2010
The Jensen Project (TV Movie)
2010
Secrets of the Mountain (TV Movie) (directed by)
2009
Taking a Chance on Love (TV Movie)
2007
To Be Fat Like Me (TV Movie)
2006
For the Love of a Child (TV Movie)
2005
Confessions of an American Bride (TV Movie)
2004
Perfect Romance (TV Movie)
2003
Beautiful Girl (TV Movie)
2003
This Time Around (TV Movie)
2001
Sex, Lies & Obsession (TV Movie)
2001
For Love of Olivia (TV Movie)
2000
Love Lessons (TV Movie)
1999
Switched at Birth (TV Movie)
1999
Half a Dozen Babies (TV Movie)
1999
Vanished Without a Trace (TV Movie)
1997
Perfect Body (TV Movie)
1997
Ed McBain's 87th Precinct: Heatwave (TV Movie)
1994
Sweet Valley High (TV Series) (14 episodes)
- Mall Brats (1996)
- Surfing the Nets (1996)
- A Look Back in Anecdotes (1996)
- Win Sam, Lose Sam (1996)
- Sam Enchanted Evening (1996)
- You Call This a Wonderful Life? (1995)
- It's My Party and I'll Ditch It If I Want To (1995)
- Summer Lovin' (1995)
- Say Goodbye (1995)
- Dancin' Fools (1995)
- Stolen Diary (1994)
- Secrets (1994)
- Uh Oh Seven (1994)
- What, Me Study? (1994)
Writer
2012
Notes from the Heart Healer (TV Movie)
2010
Secrets of the Mountain (TV Movie) (teleplay)
2009
Taking a Chance on Love (TV Movie) (written by)
1996
Conundrum (TV Movie) (written by)
1995
Dead Badge (written by)
1994
Temptation (written by)
1993
The Cover Girl Murders (TV Movie) (teleplay)
1993
Fade to Black (TV Movie) (written by)
1986
The Wizard (TV Series) (1 episode)
- Seeing Is Believing (1986) - (as Doug Barr)
Self
2020
The Sheriff of Big Bean (Video documentary short)
2008
The Unseen: Interview with Doug Barr (Documentary short)
as
Self
2008
The Unseen: Introduction by Doug Barr and Stephen Furst (Documentary short)
as
Self
1989
Relatively Speaking (TV Series)
as
Self
- Episode dated 10 February 1989 (1989) - Self
- Episode dated 9 February 1989 (1989) - Self
- Episode dated 8 February 1989 (1989) - Self
- Episode dated 7 February 1989 (1989) - Self
- Episode dated 6 February 1989 (1989) - Self
1985
The 37th Annual Primetime Emmy Awards (TV Special)
as
Self
1985
Night of 100 Stars II (TV Special)
as
Self (as Doug Barr)
1984
Battle of the Network Stars XVII (TV Special)
as
Self - ABC Team
1984
The 24th Annual International Broadcasting Awards (TV Special)
as
Self - Presenter
1984
All-Star Family Feud Special (TV Series)
as
Self - Celebrity Contestant
- 2nd Battle of the Perfect 10's: Bert's Beauties vs. Betty's Bruisers; Gordon's Glories vs. Gloria's Go-Getters (1984) - Self - Celebrity Contestant
1983
Dick Clark's New Year's Rockin' Eve 1984 (TV Special)
as
Self - Co-Host
1983
Breakaway (TV Series)
as
Self
- Episode #1.47 (1983) - Self
1983
The Love Boat Fall Preview Special (TV Special)
as
Self
1982
Battle of the Network Stars XII (TV Special)
as
Self - ABC Team
1981
Battle of the Network Stars XI (TV Special)
as
Self - ABC Team
References
Douglas Barr Wikipedia
(Text) CC BY-SA