Name

Doreen Virtue




Role

Author · angeltherapy.com




Albums

Chakra Clearing








Education

California Coast University (1996)




Spouse

Michael Tienharra (m. 1995–1999), Steven Farmer (m. ?–2009), Michael David Robinson




Children

Charles Virtue, Grant Virtue




Books

Angel Numbers 101, Angel Tarot Cards, Healing with the Angels: H, Archangel Oracle Cards: A, Goddess Guidance Oracle C




Similar People

Louise Hay, Wayne Dyer, James Van Praagh, Diana Cooper, Gregg Braden





Born

29 April 1958 (age 63 years), California, United States




Profiles




Facebook

Twitter
Doreen virtue about angel therapy
Doreen Virtue (born April 29, 1958) is an American author and a motivational speaker. She is the founder of Angel Therapy. Virtue has written over 50 books including oracle card decks on the subject of angels and other spiritual topics. Doreen Virtue has also written endless diet and nutrition books.
Contents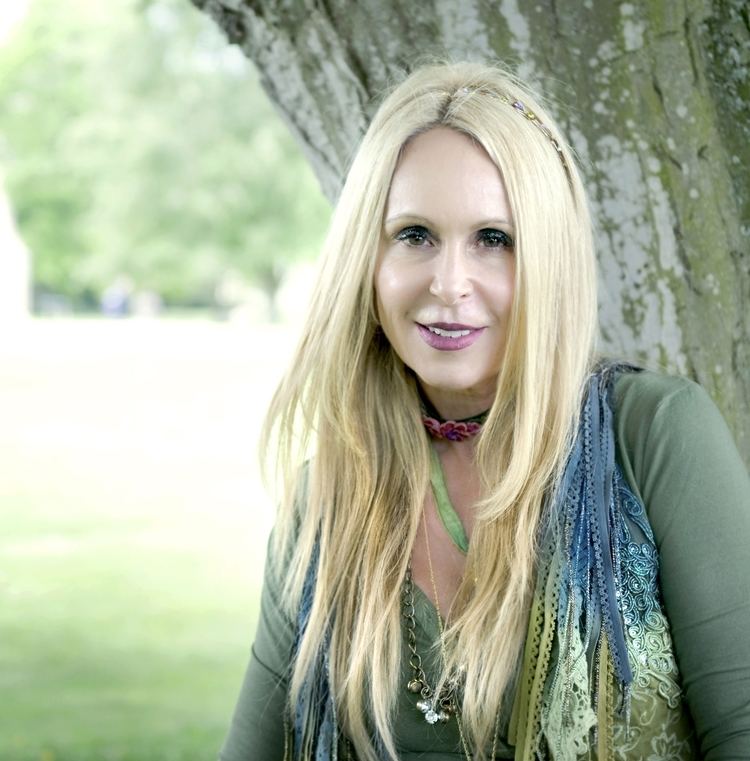 Mystic & Author Doreen Virtue ~ Transformed By Jesus, Sharing About Her New Life
Education and early career
Virtue received an associate degree in liberal arts from Antelope Valley College in Lancaster, California, and obtained a B.A. in Psychology in 1986 and an M.A. in Counseling psychology in 1988 from Chapman University in Orange, California. Virtue earned a Doctorate of Philosophy in Psychology from then-unaccreditated California Coast University in 1996. (CCU received accreditation from the Distance Education and Training Council in 2005, and is accredited for its program in Educational Psychology. The subject of her dissertation was the tendency of adults who suffered childhood sexual abuse to develop addictions such as eating disorders.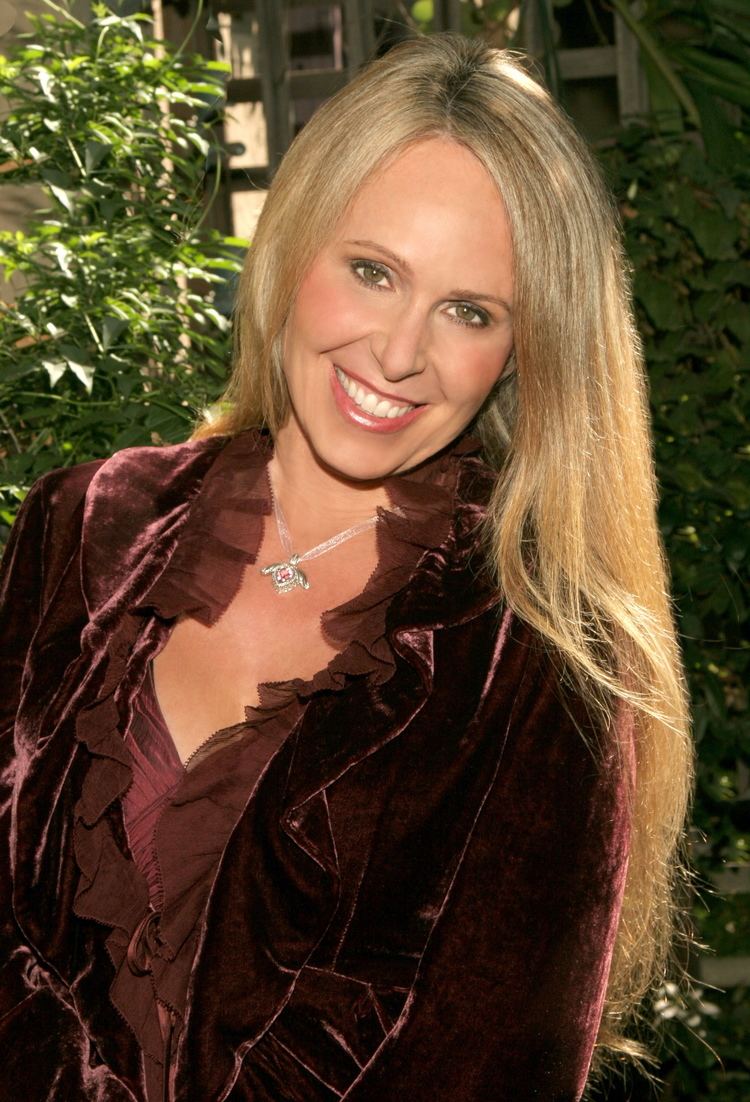 Doreen L. Virtue held a license as a Registered Psychological Assistant, as well as a license as a Marriage & Family Therapist Intern issued September 6, 1989. For a time she was psychological director of an inpatient psychiatric women's unit at Cumberland Hall Psychiatric Hospital in Nashville, Tennessee.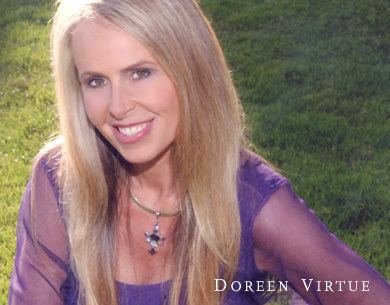 Doreen began publishing psychology and self-help books on topics such as child custody and eating disorders before changing the focus of her work and writing spiritually-oriented topics.
Current career
Virtue writes for the publishing company Hay House and has a number of books, audiobooks and oracle card decks, published with them on various topics such as angels, fairies, indigo children, and ascended masters. Virtue offers spiritually-oriented classes and workshops, hosts a call-in radio show on Hay House Radio, and speaks at new thought conferences, including Mishka Production's Celebrate Your Life! and Hay House's annual I Can Do It! conference.
She recently announced that she had become a born-again Christian and renounced all she had published about Ascended Masters as well as her tarot decks. A video she put out explaining this was taken down - by her - almost at once. She now focuses her work on Jesus.
Personal life
Virtue was born on April 29, 1958 to a Christian Scientist family in California. She reports clairvoyant abilities such as seeing and conversing with spirits since she was a young child. In her twenties, she married Larry Schenk, with whom she had her two sons, Grant and Charles. Virtue has said that Schenk was possessive and emotionally abusive, leading to the couples' eventual divorce.
Her second husband was Dwight Virtue, whom she divorced for undisclosed reasons. In 1995, Doreen Virtue married Michael Tienharra, the owner of a small art gallery in Newport Beach, CA. She was divorced from Michael Tienharra in 1999. Virtue was married for a fourth time to Steven Farmer, a fellow Hay House author. They were divorced in 2009.
She has been a vegan since 1996
Proceeds from her books help support the animal sanctuary she and her husband Michael started at their ranch located in Hawaii.
Published works
Books
My Kids Don't Live With Me Anymore: Coping With the Custody Crisis CompCare Pubns 1988. ISBN 0896381579
The Yo-Yo Diet Syndrome HarperCollins 1990. ISBN 0061000094
Chocoholic's Dream Diet Bantam 1990. ISBN 0553284436
In the Mood: How to Create Romance, Passion, and Sexual Excitement by Falling in Love All Over Again HarperCollins 1995. ISBN 0061043397
Yo-Yo Relationships: How to Break the 'I Need a Man' Habit and Find Stability Fairview 1996. ISBN 0925190357
I'd Change My Life If I Had More Time Hay House 1996. ISBN 1-56170-321-4
Your Emotions, Yourself: A Guide to Your Changing Emotions (Your Body, Your Self Book, with Tanya Brokaw) Lowell House, 1996. ISBN 1565655346
The Lightworker's Way Hay House 1997. ISBN 1-56170-390-7
Angel Therapy Hay House 1997. ISBN 1-56170-397-4
Chakra Clearing Hay House 1998. ISBN 1-56170-566-7
Constant Craving A-Z: A Simple Guide to Understanding and Healing Your Food Cravings Hay House 1999. ISBN 1561705713
Healing with the Angels Hay House 1999. ISBN 1-56170-640-X
Angel Visions Hay House 2000. Hay House ISBN 1-56170-712-0
Angel Visions II Hay House 2001. Hay House ISBN 1-56170-850-X
Healing with the Fairies Hay House 2001. ISBN 1-56170-807-0
The Care and Feeding of Indigo Children Hay House 2001. ISBN 1-56170-846-1
Eating in the Light (With Becky Prelitz) Hay House 2001. ISBN 1-56170-805-4
Losing Your Pounds of Pain Hay House 2002. ISBN 1-56170-950-6
Messages from your Angels Hay House 2002. ISBN 1-4019-0049-6
The Crystal Children Hay House 2003. ISBN 1-4019-0229-4
Chakra Clearing: Awakening Your Power to Know and Heal (With Book and CD) Hay House 2004. ISBN 1-4019-0277-4
Archangels & Ascended Masters Hay House 2004. ISBN 1-4019-0063-1
Crystal Therapy: How to Heal and Empower Your Life with Crystal Energy Hay House 2005. ISBN 1-4019-0467-X
Angel Numbers (With Lynette Brown) Hay House 2005. ISBN 1-4019-0515-3
Angel Medicine: How to Heal the Body and Mind with the Help of the Angels Hay House 2005. ISBN 1-4019-0235-9
Divine Magic: The Seven Sacred Secrets of Manifestation Hay House 2006. ISBN 1-4019-1033-5
Angels 101: An Introduction to Connecting, Healing, and Working with the Angels Hay House 2006. ISBN 1-4019-0759-8
Goddesses & Angels: Awakening Your Inner High Priestess and Source-eress Hay House 2007. ISBN 978-1-4019-0474-6
Realms of the Earth Angels Hay House 2007. ISBN 978-1-4019-1718-0
Daily Guidance From Your Angels: 365 Messages... Hay House 2007. ISBN 1-4019-0774-1
Healing Words From the Angels: 365 Daily Messages Hay House 2007. ISBN 978-1-4019-1196-6
How to Hear Your Angels Hay House 2007. ISBN 978-1-4019-1705-0
Thank You, Angels! (with Kristina Tracy) Hay House 2007. ISBN 1401918468
My Guardian Angel: True Stories of Angelic Encounters from the Readers of Woman's World Magazine Hay House 2007. ISBN 978-1-4019-1753-1
Solomon's Angels: A Novel Hay House 2008. ISBN 978-1-4019-1786-9
Angel Numbers 101 Hay House 2008. ISBN 978-1-4019-2001-2
Daily Guidance From Your Angels: 4-Color Gift Edition Hay House 2008. ISBN 978-1-4019-1716-6
The Miracles of Archangel Michael Hay House 2008. ISBN 978-1-4019-2205-4
Signs From Above: Your Angels' Messages about Your Life Purpose, Relationships, Health, and More (With Charles Virtue) Hay House 2009. ISBN 978-1-4019-1851-4
The Art of Raw Living Food (With Jenny Ross) Hay House 2009. ISBN 978-1-4019-2183-5
Archangels 101: How to Connect Closely with Archangels Michael, Raphael, Uriel, Gabriel and Others for Healing, Protection, and Guidance Hay House 2010. ISBN 978-1-4019-2638-0
Angel Words: Visual Evidence of How Words Can Be Angels in Your Life (With Grant Virtue) Hay House 2010. ISBN 978-1-4019-2696-0
The Healing Miracles of Archangel Raphael Hay House 2011. ISBN 978-1-4019-2473-7
Saved By An Angel: True Accounts of People Who Have Had Extraordinary Experiences with Angels...and How YOU Can, Too! Hay House 2011. ISBN 978-1-4019-3361-6
Fairies 101: An Introduction to Connecting, Working, and Healing with the Fairies and Other Elementals Hay House 2011. ISBN 978-1-4019-3183-4
Divine Prescriptions: Spiritual Solutions for You and Your Loved Ones Hay House 2011. ISBN 1-58063-216-5
Constant Craving: What Your Food Cravings Mean and How to Overcome Them Hay House 2011. ISBN 978-1-4019-3549-8
The Angel Therapy Handbook Hay House 2011. ISBN 978-1-4019-1834-7
Mary, Queen of Angels Hay House 2012. ISBN 978-1-4019-2876-6
Flower Therapy Hay House 2012. ISBN 978-1-4019-3968-7
Card Decks
Healing With The Angels Oracle Cards: A 44-Card Deck With Guidebook Hay House 1999. ISBN 1-56170-639-6
Messages From Your Angels: A 44-Card Deck Hay House 2002. ISBN 1-56170-906-9
Magical Mermaids And Dolphin Oracle Cards: A 44-Card Deck And Guidebook Hay House 2003. ISBN 1-56170-979-4
Archangel Oracle Cards: A 45-Card Deck and Guidebook Hay House 2004. ISBN 1-4019-0248-0
Healing With The Fairies Oracle Cards: A 44-Card Deck Hay House 2004. ISBN 1-56170-785-6
Goddess Guidance Oracle Cards Hay House 2004. ISBN 1-4019-0301-0
Magical Unicorns Oracle Cards Hay House 2005. ISBN 1-4019-0275-8
Saints & Angels Oracle Cards Hay House 2005. ISBN 1-4019-0606-0
Daily Guidance from Your Angels Oracle Cards Hay House 2006. ISBN 1-4019-0772-5
Ascended Masters Oracle Cards Hay House 2007. ISBN 978-1-4019-0808-9
Magical Messages From The Fairies Oracle Cards Hay House 2008. ISBN 978-1-4019-1703-6
Angel Therapy Oracle Cards Hay House 2008. ISBN 978-1-4019-1833-0
References
Doreen Virtue Wikipedia
(Text) CC BY-SA