Doraemon: Nobita and the Knights on Dinosaurs (ドラえもん のび太と竜の騎士, Doraemon Nobita to Ryū no Kishi) is a feature-length Doraemon film which premiered on March 14, 1987. It is the highest-grossing animated film of 1987. It's the 8th Doraemon film.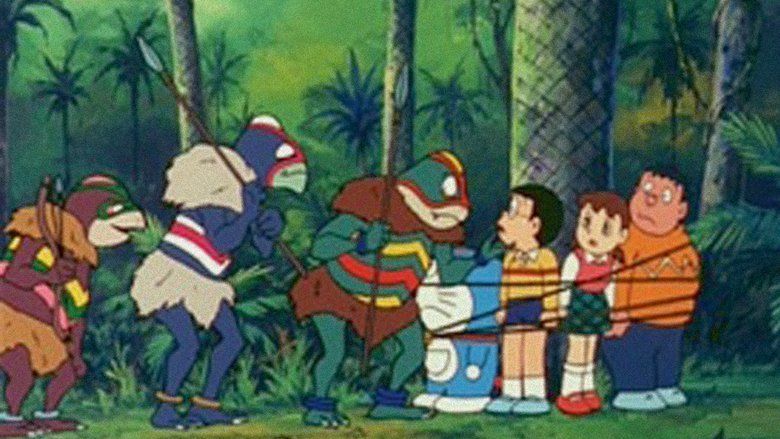 An English version produced and released exclusively in Malaysia by Speedy Video, features an unknown voice cast.
Nobita and Doraemon were finding out the truth about a real dinosaur. Nobita saw something under the ocean when they come across a cave that leads to an underground world full of dino-people. Nobita and his friends are amazed by their new discovery but sadly their memories must be wiped and must return to earth.