Don't Lose Your Head is the thirteenth in the series of Carry On films to be made. It features regular team members Sid James, Kenneth Williams, Jim Dale, Charles Hawtrey and Joan Sims. French actress Dany Robin makes her only Carry on appearance in Don't Lose Your Head. It was released in 1966. Set in France and England in 1789 during the French Revolution, it is a parody of Baroness Orczy's The Scarlet Pimpernel.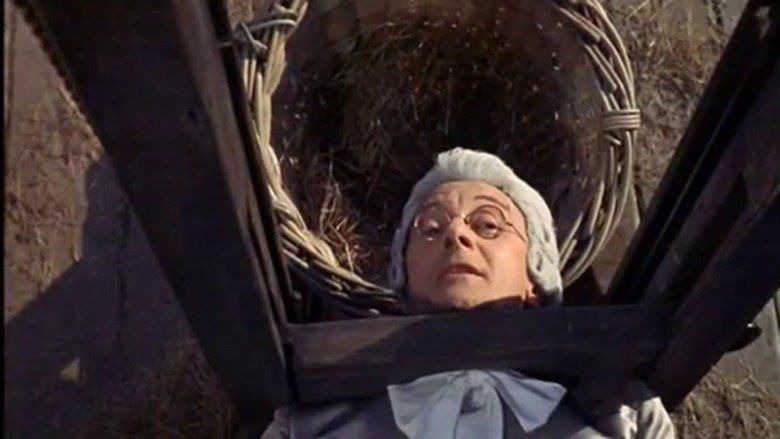 The first Carry On to be produced by the Rank Organisation, Don't Lose Your Head was not conceived as a part of the series and was first released without the Carry On prefix. However the ongoing popularity of the series persuaded Rank to add the prefix to this and the following film, Follow That Camel, when they were re-released.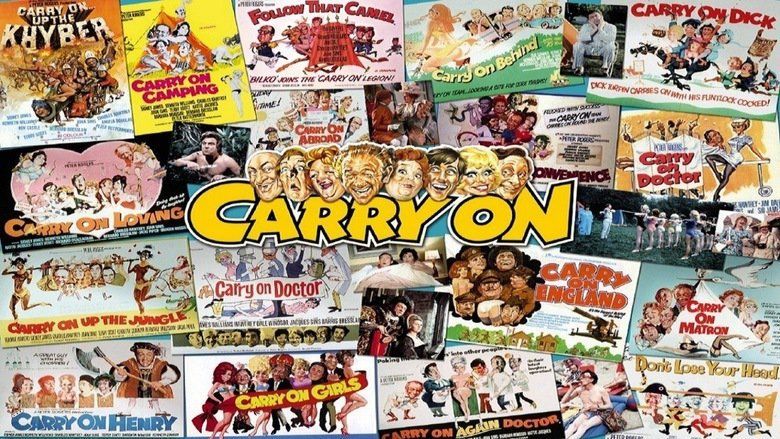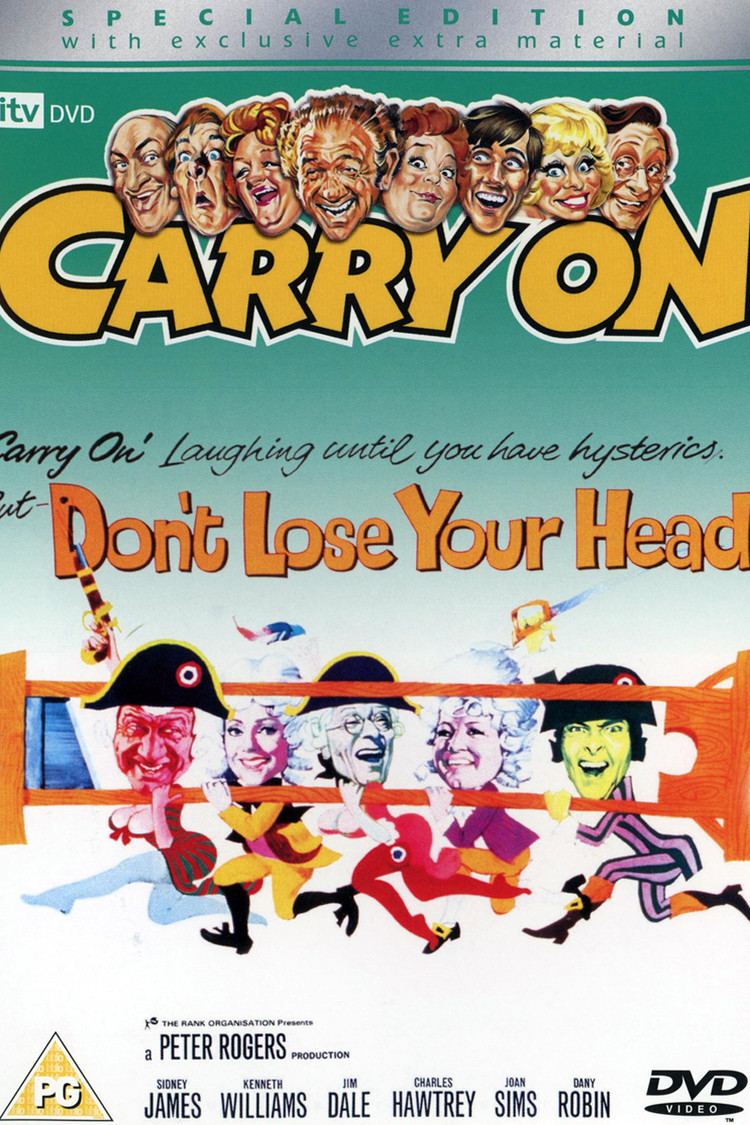 It is the time of the French Revolution, and two bored English noblemen, Sir Rodney Ffing (pronounced "Effing") and his best friend Lord Darcy Pue (played by Sid James and Jim Dale respectively), decide to have some fun and save their French counterparts from beheading by the guillotine.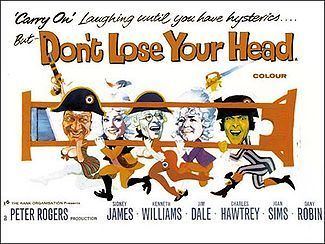 Enraged revolutionary leader Citizen Camembert (Kenneth Williams) and his toadying lackey, Citizen Bidet (Peter Butterworth), scour France and England for the elusive saviour of the French nobles, who has become known as The Black Fingernail. After abducting the Fingernail's true love, Jacqueline (Dany Robin), Camembert and Bidet plot to lure the Fingernail to his death... oblivious that Desiree (Joan Sims), Camembert's flamboyant sister, is herself in love with the hero and will do all she can to save him from the guillotine.