Full Name

Donna Lynn Dixon

Born

July 20, 1957 (age 66) (

1957-07-20

)

Children

Danielle Aykroyd, Stella Irene August Aykroyd, Belle Kingston Aykroyd

Education

George Washington University, West Potomac High School

Movies and TV shows




Similar People

Dan Aykroyd

, Danielle Aykroyd, Vanessa Angel, Fran Drescher, Peter Scolari
Donna Lynn Dixon (born July 20, 1957) is a retired American actress and former beauty queen. After meeting and starring together in the film Doctor Detroit, Dixon has worked in several movies with her husband Dan Aykroyd.
Contents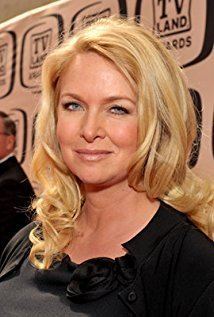 Hollywood Actress Donna Dixon
Biography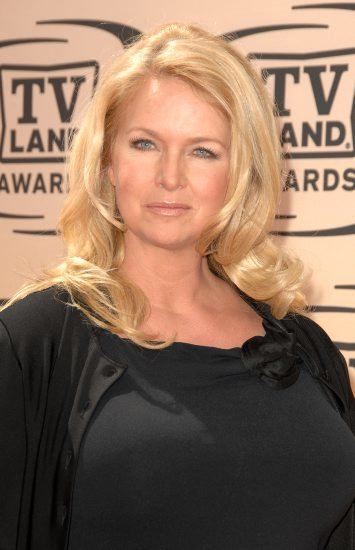 Dixon was born on July 20, 1957, in Alexandria, Virginia to Earl Dixon. Her father owned a nightclub on U.S. 1 called, "Hillbilly Heaven". In 1975, she graduated from Groveton High School and attended the George Washington University. She dropped out soon after enrolling and never received a degree. Dixon began her career as a model and was named Miss Virginia USA, in 1976, and Miss Washington D.C. World, in 1977. Dixon co-starred with Tom Hanks in the early 1980s situation comedy Bosom Buddies; she played the role of Sonny Lumet.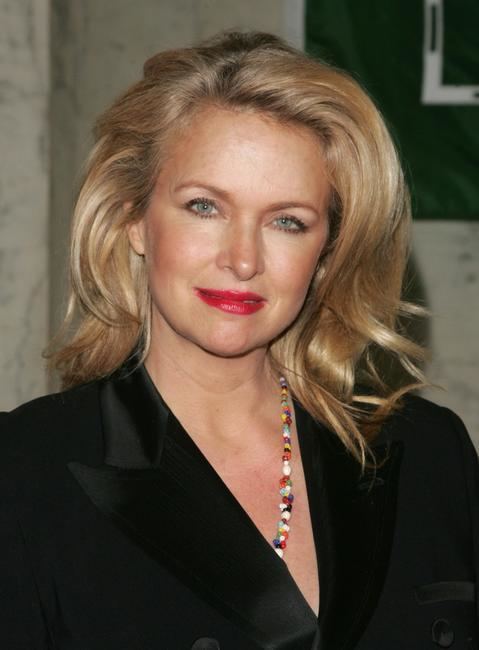 Months after they worked together in the film Doctor Detroit (1983), Dixon and actor Dan Aykroyd married. They later starred together in the films Twilight Zone: The Movie (1983) (though they did not share any scenes), Spies Like Us (1985) and The Couch Trip (1988). Dixon and Aykroyd have three daughters: Danielle Alexandra, Belle Kingston and Stella Irene. She retired from acting in 1997.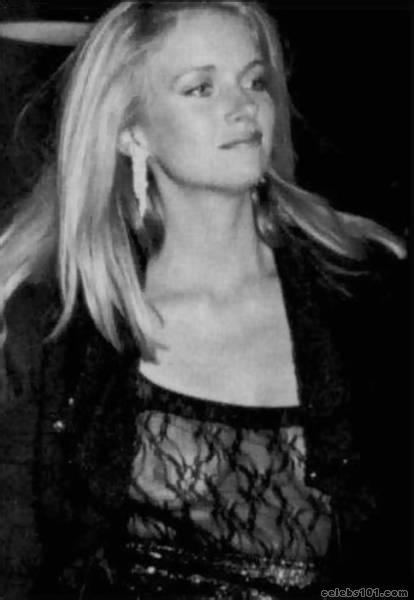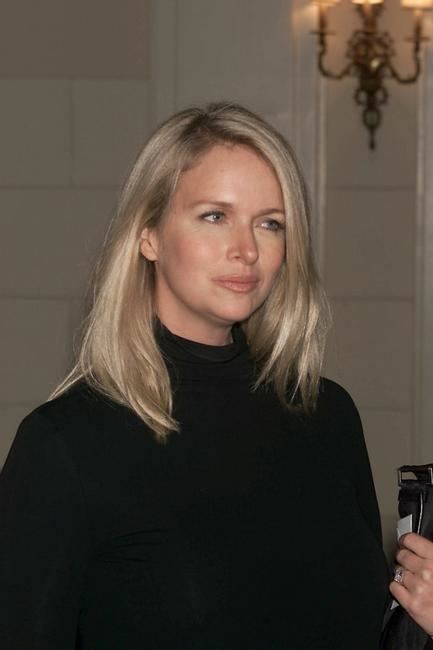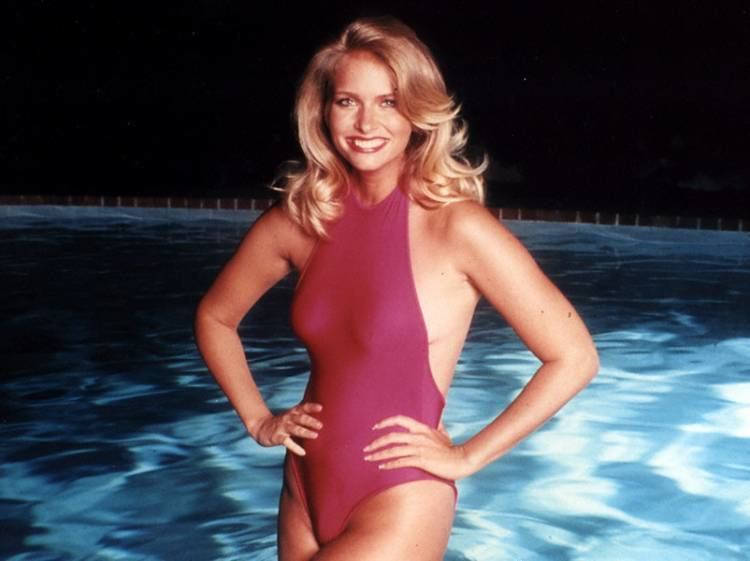 Filmography
Actress
2020
The Twilight Zone (TV Series)
as
Meghan #2
- You Might Also Like (2020) - Meghan #2 (voice)
2014
Da Sweet Blood of Jesus
as
Ms. Blair
1997
Soul Man (TV Series)
as
Didi
- Three Priests and a Baby (1997) - Didi
1995
The Nanny (TV Series)
as
Monica Baker
- Having His Baby (1995) - Monica Baker
1992
C.C.P.D. (TV Movie)
as
Goddess
1992
Wayne's World
as
Dreamwoman
1988
Lucky Stiff
as
Cynthia Mitchell
1988
The Couch Trip
as
Laura Rollins
1987
What a Country (TV Series)
as
Inge
- California Dreamin' (1987) - Inge
1987
Moonlighting (TV Series)
as
Joan Teniwitch
- Blonde on Blonde (1987) - Joan Teniwitch
1986
Charmed Lives (TV Series)
as
Lauren Sullivan
- The Love That We Lost (1986) - Lauren Sullivan
- The Fundimental Things Apply (1986) - Lauren Sullivan
- The First Episode (1986) - Lauren Sullivan
1986
Who's the Boss? (TV Series)
as
Lauren Sullivan
- Charmed Lives (1986) - Lauren Sullivan
1986
Beverly Hills Madam (TV Movie)
as
Wendy Benton
1985
Spies Like Us
as
Karen Boyer
1985
Berrenger's (TV Series)
as
Allison Harris
- Maelstrom (1985) - Allison Harris
- Hidden Agenda (1985) - Allison Harris
- Roll Tape (1985) - Allison Harris
- Best Laid Plans (1985) - Allison Harris
- Fame & Misfortune (1985) - Allison Harris
- Of Boardrooms & Bedrooms (1985) - Allison Harris
- For Gloria's Benefit (1985) - Allison Harris (uncredited)
- Overture (1985) - Allison Harris
1984
Hawaiian Heat (TV Series)
as
Nancy 'Cookie' Miller
- Andy's Mom (1984) - Nancy 'Cookie' Miller
1984
No Man's Land (TV Movie)
as
Sarah Wilder
1983
Twilight Zone: The Movie
as
Jr. Stewardess (segment "Nightmare at 20,000 Feet")
1983
Doctor Detroit
as
Monica McNeil
1980
Bosom Buddies (TV Series)
as
Sonny Lumet
- Not the Last Picture Show (1982) - Sonny Lumet
- Not with My Sister, You Pig (1982) - Sonny Lumet
- Who's on Thirst? (1982) - Sonny Lumet
- The Way Kip and Henry Were (1982) - Sonny Lumet
- Hildy's Dirt Nap (1982) - Sonny Lumet
- Kip Off the Old Block (1982) - Sonny Lumet
- The Grandfather (1982) - Sonny Lumet
- Cablevision (1982) - Sonny Lumet
- Two Percent Solution (1982) - Sonny Lumet
- The Slightly Illustrated Man (1982) - Sonny Lumet
- Other Than That, She's a Wonderful Person (1981) - Sonny Lumet
- All You Need Is Love (1981) - Sonny Lumet
- WaterBalloonGate (1981) - Sonny Lumet
- On the Road to Monte Carlo (1981) - Sonny Lumet
- One for You, One for Me (1981) - Sonny Lumet
- Reunion (1981) - Sonny Lumet
- There's No Business- (1981) - Sonny Lumet
- The Truth and Other Lies (1981) - Sonny Lumet
- Cahoots (1981) - Sonny Lumet
- Best Friends (1981) - Sonny Lumet
- The Hospital (1981) - Sonny Lumet
- The Show Must Go On (1981) - Sonny Lumet
- The Rewrite (1981) - Sonny Lumet
- Only the Lonely (1981) - Sonny Lumet
- Kip Quits (1981) - Sonny Lumet
- How Great Thou Art (1981) - Sonny Lumet
- Sonny Boy (1981) - Sonny Lumet
- Gotta Dance (1981) - Sonny Lumet
- Amy's Career (1981) - Sonny Lumet
- Revenge (1981) - Sonny Lumet
- Beauty and the Beasts (1981) - Sonny Lumet
- Kip and Sonny's Date (1981) - Sonny Lumet
- What Price Glory? (1981) - Sonny Lumet
- Macho Man (1980) - Sonny Lumet
- Loathe Thy Neighbor (1980) - Sonny Lumet
- My Brother, My Sister, Myself (1980) - Sonny Lumet
- Pilot (1980) - Sonny Lumet
1981
Margin for Murder (TV Movie)
as
Daisy
1981
The Love Boat (TV Series)
as
Dr. Jill McGraw
- The Expedition/Julie's Wedding/The Mongala/Julie's Replacement/The Three R's/The Professor's Wife: Part 2 (1981) - Dr. Jill McGraw
- The Expedition/Julie's Wedding/The Mongala/Julie's Replacement/The Three R's/The Professor's Wife: Part 1 (1981) - Dr. Jill McGraw
Soundtrack
1981
Bosom Buddies (TV Series) (performer - 2 episodes)
- The Way Kip and Henry Were (1982) - (performer: "Stay")
- The Show Must Go On (1981) - (performer: "Breaking Up Is Hard to Do")
Self
2015
AFI Life Achievement Award (TV Series)
as
Self
- AFI Life Achievement Award: A Tribute to Steve Martin (2015) - Self (uncredited)
2014
Born to Explore (TV Series)
as
Self
- Dig It! (2014) - Self
2010
The Fran Drescher Show (TV Series)
as
Self
- Success (2010) - Self
2010
The 8th Annual TV Land Awards (TV Special)
as
Self
1999
Intimate Portrait (TV Series documentary)
as
Narrator
- Fran Drescher (1999) - Narrator (voice)
1988
Hour Magazine (TV Series)
as
Self
- Episode dated 17 May 1988 (1988) - Self
1981
All-Star Family Feud Special (TV Series)
as
Self - Celebrity Contestant
- 2nd Battle of the Perfect 10's: Bert's Beauties vs. Betty's Bruisers; Gordon's Glories vs. Gloria's Go-Getters (1984) - Self - Celebrity Contestant
- Beasts vs Beauties (1981) - Self - Celebrity Contestant
1983
The Rodney Dangerfield Special: I Can't Take It No More (TV Special)
as
Self / Various
1983
Celebrity Daredevils (TV Movie)
as
Self
1982
The Shape of Things (TV Series)
as
Self
- Episode #1.3 (1982) - Self
1982
39th Annual Golden Globe Awards (TV Special)
as
Self
1982
The Regis Philbin Show (TV Series)
as
Self
- Episode #1.40 (1982) - Self
1981
The Tonight Show Starring Johnny Carson (TV Series)
as
Self
- Episode dated 17 December 1981 (1981) - Self
1981
Battle of the Network Stars XI (TV Special)
as
Self - ABC Team
1981
Bob Hope's Spring Fling (TV Special)
as
Self - Star of Tomorrow
1981
Women Who Rate a 10 (TV Special)
as
Self
1980
Battle of the Network Stars IX (TV Special)
as
Self - ABC Team
Archive Footage
2004
101 Most Unforgettable SNL Moments (TV Special documentary)
as
Self (uncredited)
1987
Moonlighting (TV Series)
as
Joan Teniwitch
- Sam & Dave (1987) - Joan Teniwitch (uncredited)
1985
Paul McCartney: Spies Like Us (Music Video short)
as
Karen Boyer (uncredited)
References
Donna Dixon Wikipedia
(Text) CC BY-SA