Covid-19
1943-1945




506th Infantry Regiment





Writer




Donald Burgett





April 25, 1925 (age 90) Detroit, Michigan (

1925-04-25

)


World War II: Operation Overlord Operation Market-Garden Battle of the Bulge




World War II, Operation Overlord, Operation Market Garden, Battle of the Bulge




Currahee!, Seven roads to hell, The road to Arnhem, Beyond the Rhine, As Eagles Screamed




United States Army




United States of America



Donald R. Burgett (April 5, 1925 – March 23, 2017) was a writer and a former World War II paratrooper. He was among the Airborne troopers who landed in Normandy early on the morning of D-Day. He was a member of the 101st Airborne Division, ("The Screaming Eagles"), and the 506th Parachute Infantry Regiment. Burgett served in Company A, 1st Battalion, 506th PIR as both a rifleman and a machine-gunner.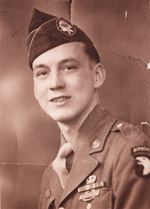 Burgett participated in Operation Overlord, parachuting into Normandy as a member of the 506th PIR, 101st Airborne. Burgett parachuted into the Netherlands, his second combat jump, as part of Operation Market-Garden with the 1st Allied Airborne Army, and fought for 72 days behind the German lines. After just a few weeks' rest, he was again sent into combat, this time at the Battle of the Bulge, where the 101st, along with Combat Command B of the U.S. 10th Armored Division and the all African-American 969th Field Artillery Battalion (Cld)(155mm How Trac-D) successfully held out against nine German armored divisions during the siege of Bastogne. Burgett went on to fight through Operation Nordwind, on into Germany to the Ruhr Valley, the Rhineland, and Bavaria, where he helped capture Hitler's mountain retreat in southern Germany. While in action with the 101st, Burgett was wounded three times and had his M1 rifle shot out of his hands at least twice. He was one of only eleven men out of the original 200 in his company to survive from D-Day in Normandy to the war's end.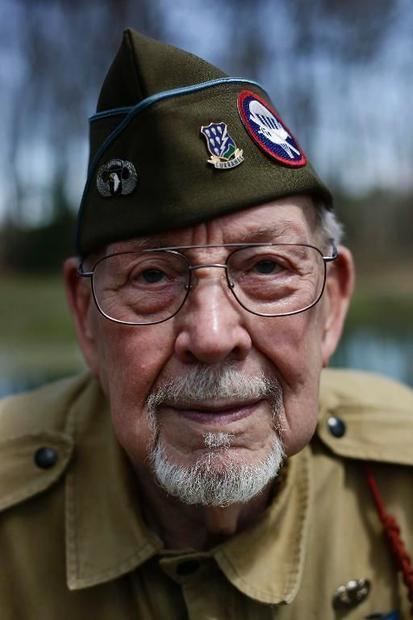 Burgett lived in Howell, Michigan. In addition to writing four books, he has also done a number of History Channel specials on World War II. Burgett died on March 23, 2017.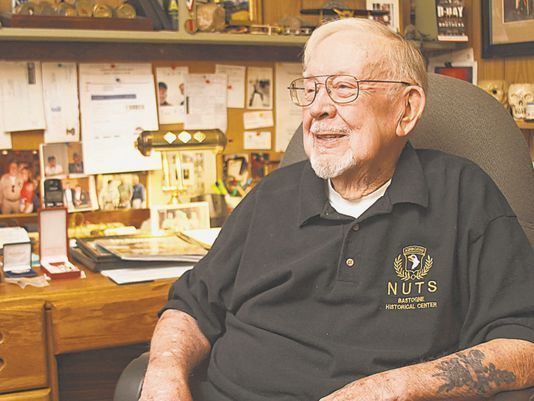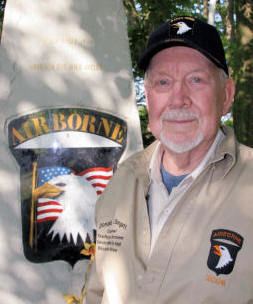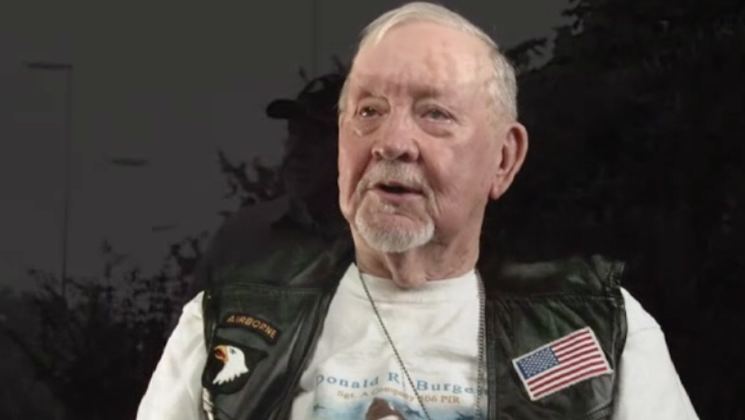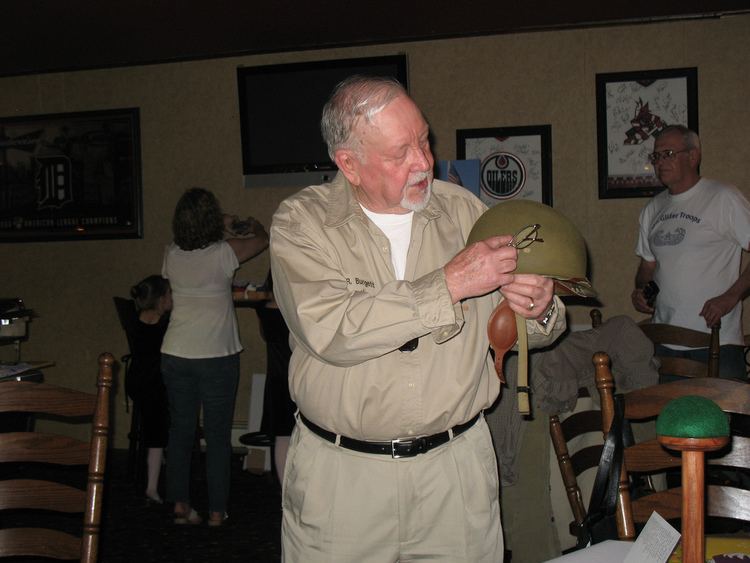 Donald Burgett Wikipedia