Nationality

American




Citizenship

United States




Name

Don Beachcomber








Full Name

Ernest Raymond Beaumont Gantt




Born

February 22, 1907 (

1907-02-22

)

Limestone County, Texas




Died

June 7, 1989(1989-06-07) (aged 82)
International tiki marketplace going full tiki at don the beachcomber
Donn Beach (February 22, 1907 – June 7, 1989), born Ernest Raymond Beaumont Gantt, was the founding father of tiki restaurants, bars, and nightclubs. The many so-called "Polynesian" restaurants and pubs that have enjoyed varying degrees of popularity over the last 80 years are directly descended from what he created. After years of being called Don the Beachcomber because of his original bar/restaurant, Gantt changed his name several times, first using Donn Beach-Comber, then Donn Beachcomber, and finally settling on Donn Beach, which became his legal name.
Contents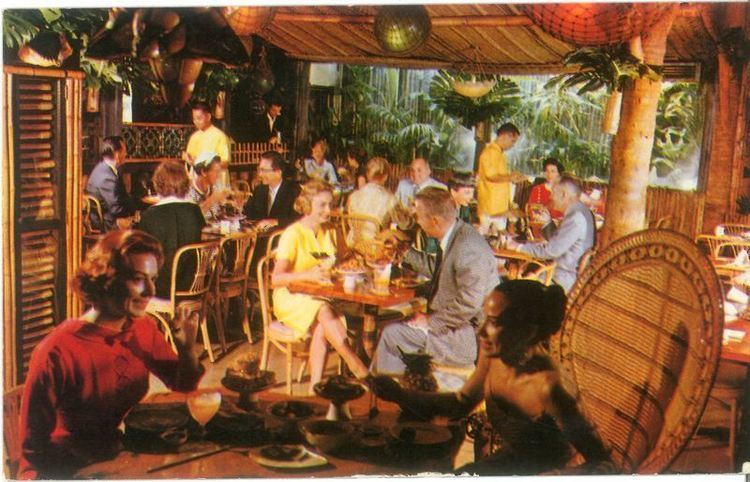 Zombie - How to Make the Classic Tiki Cocktail & the History Behind It (1934 Recipe)
Adventurer, bar proprietor and restaurateur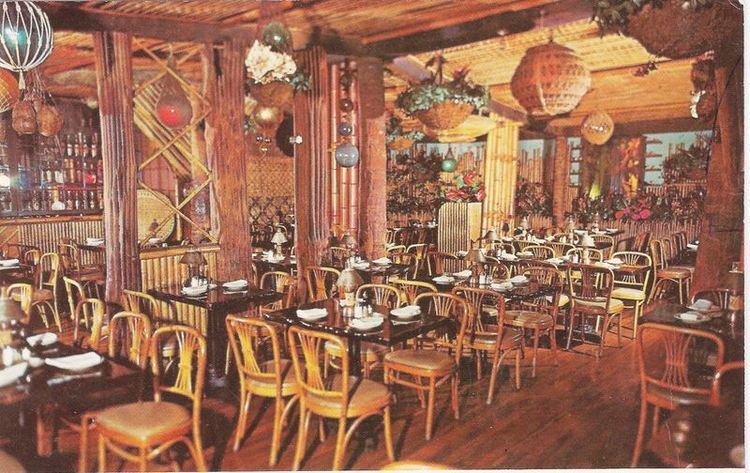 Gantt, a Limestone County, Texas native, had left home in 1926 and traveled around the world on his own, scouring many of the islands of the Caribbean and the South Pacific.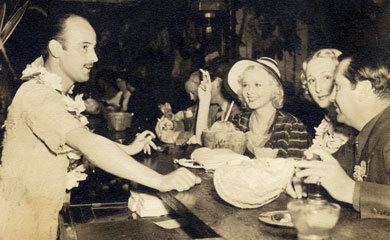 A former bootlegger during Prohibition he moved to Hollywood in the 1930s. Gantt opened a bar called "Don's Beachcomber" in 1933 at 1722 N. McCadden Place. In 1937, the restaurant moved across the street to 1727 N. McCadden Pl. and its name was changed to Don The Beachcomber. He mixed potent rum cocktails in his tropically decorated bar. This was such an escape from everyday life, it quickly gained popularity, especially with Hollywood celebrities. At "Don the Beachcomber", customers ate what seemed like wonderfully exotic cuisines, but, in actuality, were mostly standard Cantonese dishes served with flair. The first "pu pu platter" was probably served there. A competitor's attempt at a copy of his Zombie cocktail (a rum drink) was served at the 1939 New York World's Fair. He also was known for creating "Tahitian Rum Punch," "Navy Grog" and many other cocktails.
World War II service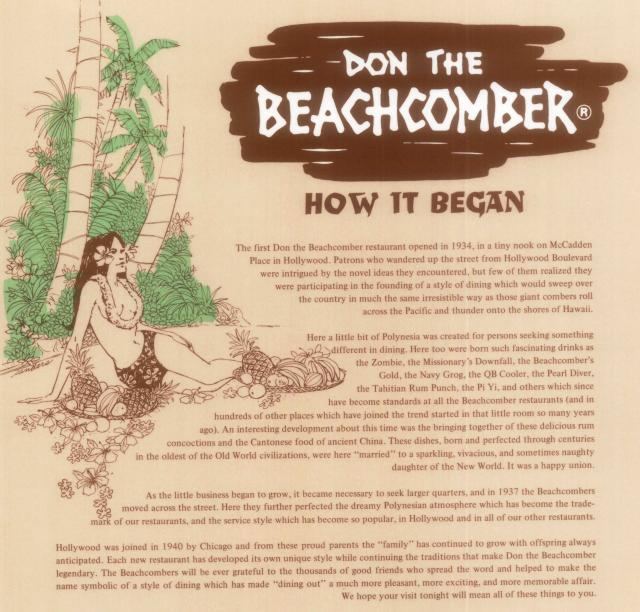 Gantt was a Major in the United States Army Air Forces in World War II as an operator of officer rest-and-recreation centers. He was awarded the Purple Heart and Bronze Star while setting up rest camps for combat-weary airmen of the 12th and 15th Air Forces in Capri, Nice, Cannes, the French Riviera, Venice, the Lido and Sorrento at the order of his friend, Lieutenant General Jimmy Doolittle. When Gantt was serving his country, Don the Beachcomber flourished under his ex-wife's management, turning into a chain with 16 restaurants.
Post-war tiki fad
Tiki restaurants enjoyed a tremendous burst of fad popularity in the 1940s and 50s and there were several Don the Beachcomber restaurants across the country. Victor J. Bergeron had opened a competing version called Trader Vic's in the late 1930s in the San Francisco Bay Area and the two men were amicable rivals for many years. Each claimed to have created the Mai Tai, a rum and fruit-juice cocktail still popular today -- "maitai" is the Tahitian word for "good." The Trader claimed to have invented it in 1944, the Beachcomber in 1933. However, at the peak of their success, there were more Trader Vic's around the world than Don the Beachcombers. Don also opened a "Polynesian Village" at his Encino, California ranch, where he entertained many Hollywood celebrities.
Hawaii-bound
When Gantt divorced his wife (and business partner) Sunny Sund, she retained control over the restaurants. Because of the settlement, Donn was not allowed to open a Don the Beachcomber in the United States. He moved to Hawaii (before its statehood) to be able to continue his enterprise. Beach settled in Waikiki, where he opened his second Polynesian Village. He was the originator of the International Market Place in Honolulu, and had his office up in the limbs of the enormous banyan tree in the center of the market.
He was instrumental in launching the careers of Alfred Apaka, Martin Denny and Arthur Lyman.
He later built an elaborate houseboat, the Marama, a prototype for what he hoped would be floating housing in Hawaii but failed to get the zoning for it. He eventually shipped the houseboat to Moorea, and lived there in retirement for a number of years before a succession of hurricanes destroyed it. He died in Honolulu.
Former restaurant locations
The original restaurants are no longer in existence, but here are some of the former locations of the chain:
Los Angeles, California (bar opened - 1933, restaurant opened across street - 1937) - 1722 North McCadden Place, formerly a parking lot; a new apartment building has been constructed there, open 2011. Restaurant closed approximately 1985.
Aurora, Colorado - (opened 1981) Ramada Inn
Chicago, Illinois (opened in 1940) - 101 East Walton Place
Corona del Mar, California (opened in 1969) - 3901 E. Coast Highway
Dallas, Texas (opened in 1974) - Meadow Road, just off Greenville Avenue
Denver, Colorado (opened in 1978, moved once before closing in 1988)
Excelsior, Minnesota - Restaurant opened in 1982 as Don the Beachcomber's Mai Tai. Occupied former home of the Mai Tai restaurant on Lake Minnetonka
Honolulu, Hawaii (opened in 1971) - International Marketplace, Waikiki
Houston, Texas - Woodlake Square
Las Vegas, Nevada (opened in 1962) - Sahara Hotel
Los Angeles, California - A second L.A. location was opened in downtown at 745 South Hill St. in the early 1940s and called Beachcomber Jr.
Malibu, California - 22878 Pacific Coast Highway (former home of the Tonga Lei). Closed in the 1980s
Marina del Rey, California (opened in 1970) - Hotel Marina del Rey, 13534 Bali Way
Oxnard, California (opened in 1976) - 2631 Wagon Wheel Road (former home of the Trade Winds). Closed in the late 1970s and demolished.
Palm Springs, California (opened in 1953) - 120 Via Lola, at North Palm Canyon Drive
Peoria, Illinois - (opened 1983) Ramada Inn
St. Paul, Minnesota (opened in 1966) - St. Paul Hilton
San Diego, California (opened in 1970) - 1590 Harbor Island Drive (next to the Sheraton Hotel)
San Diego, California (opened in 1980) - Vacation Village Hotel.
Santa Barbara, California - 901 E. Cabrillo Blvd. - Santa Barbara Inn
Santa Clara, California (opened in the 1970s) - on Stevens Creek Blvd.
Seattle, Washington
Sunset Beach, California (opened in the 2007) - 16278 Pacific Coast Hwy.
Waikiki, Hawaii (opened in 1947, moved three times before closing in the 1980s)
West Lafayette, Indiana - (opened 1980) Hilton Inn
Revival
When Disney's Disney California Adventure Park opened in 2001, it included a small Don the Beachcomber at its Hollywood & Dine food court. It offered Chinese-style food, but did not serve alcoholic drinks. The restaurant closed within a few years. A short-lived Don the Beachcomber Bar was located inside the Royal Star at The Venetian Hotel in Las Vegas from 2004 to 2006.
There are currently three operating restaurants sporting the Don The Beachcomber name.
In 2005, a full scale Don the Beachcomber restaurant opened at the Royal Kona Resort in Kailua-Kona, Hawaii; and at the Royal Lahaina Resort in Lahaina, Hawaii in 2007. By then, Arthur K. Snyder's firm Marisol, LLC, owned the name.
In 2009, Sam's Seafood in Huntington Beach, California changed hands and was renamed "Kona". However, new owner Chuck Purrington then struck a licensing deal with Marisol and re-branded the restaurant as Don the Beachcomber. The restaurant has installed new signs, added many of the original Don The Beachcomber drink concoctions to the bar menu (including the original Mai Tai recipe), and is serving some of the drinks in newly manufactured Don The Beachcomber tiki mugs. They also have a renamed web site up and running, containing the history of Don The Beachcomber and his original restaurant/bar chain.
Ernest Coffee shop and Bootlegger Tiki bar opened in 2015 in the old Don the Beachcomber location in Palm Springs, CA. Offering coffee in the front of the establishment and Beachcomber-inspired craft cocktails in the speakeasy style at the rear of the historic building.
References
Don the Beachcomber Wikipedia
(Text) CC BY-SA