Writer

Paul Huston (screenplay), Griffin Jay (screenplay), Morgan Cox (screen adaptation), Frank V. Martinek (based on the

comic strip

by)

Screenplay

Griffin Jay, Morgan Cox, Paul Huston

Cast




Similar movies

Related Ray Taylor movies



Don winslow of the navy movie serial chapter ending
Don Winslow of the Navy (1942) is a Universal Pictures film serial based on the comic strip Don Winslow of the Navy by Commander Frank V. Martinek.
Contents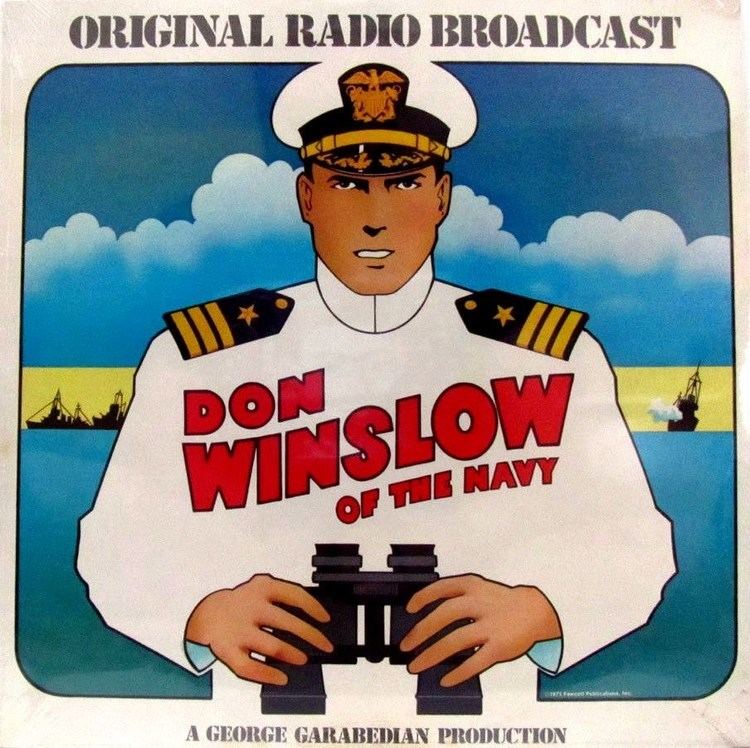 Don winslow of the navy 1942 chapter 1 of movie serial pt 3 of 3
Plot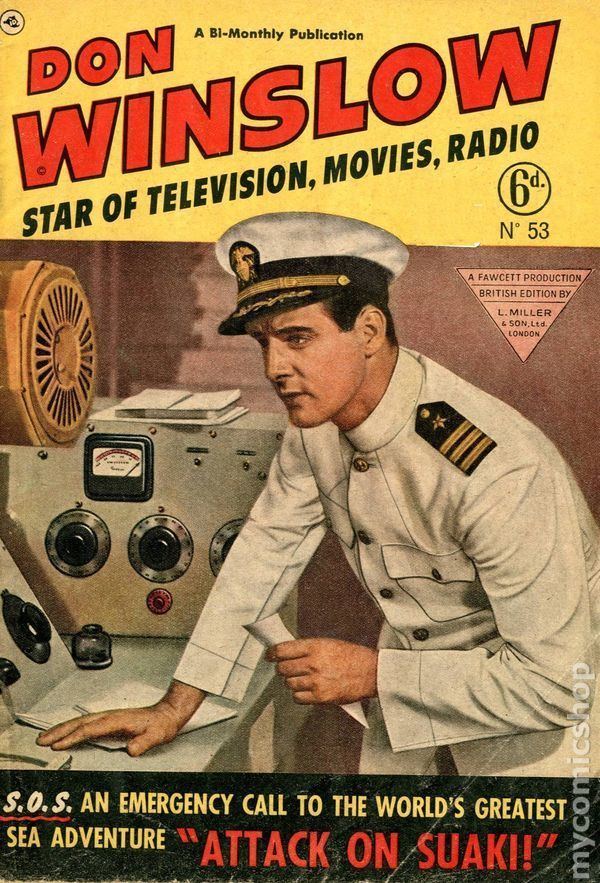 Commander Don Winslow is returned to the Office of Naval Intelligence from his command of his cruiser to investigate strange events on the Pacific island of Tangita, noticeably a ship being torpedoed. He discovers that there is a ring of saboteurs and enemy agents who are trying to destroy ships carrying supplies to the troops stationed in the islands and sabotage the war effort. Though the US Navy is preparing to build a naval base on Tangita, an unknown foreign power secretly has a subterranean submarine base beneath the island with the goal of preventing the American base from being completed'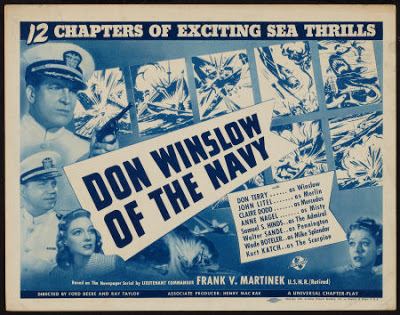 He sets out with three assistants to find the mastermind behind the activities…
Cast and Characters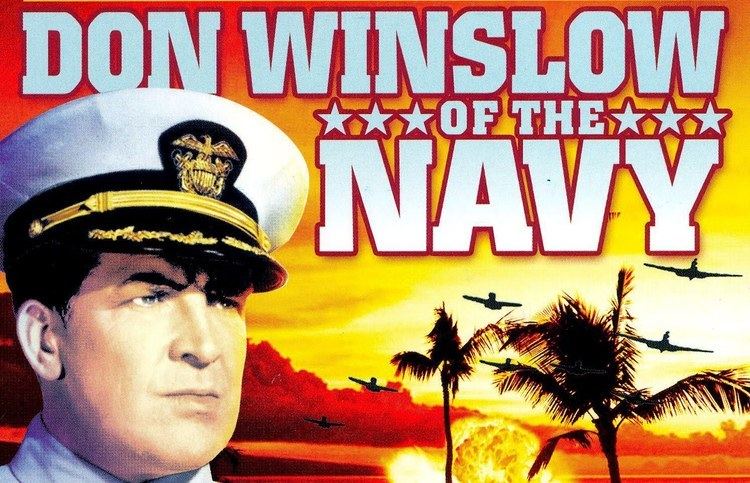 Starring:
Don Terry as Cdr. Don Winslow
Walter Sande as Lt. 'Red' Pennington
Claire Dodd as Mercedes Colby
Anne Nagel as Misty Gaye
John Litel as Spencer Merlin
Ben Taggart as John Blake
Wade Boteleter as Mike Splendor
Kurt Katch as The Scorpion
Featuring:
John Holland as Chief Henchman Paul Barsac
Lane Chandler as Henchman Corley
Ethan Laidlaw as Henchman Spike
Robert Barron as Henchman Prindle
Peter Leeds as Seaman Chapman
Dirk Thane as Lt. Cdr. Grady
With:
Ray Teal as Radio Operator Henchman Barker
Herbert Rawlinson as Navy Adm. Warburton
Samuel S. Hinds as The CINCUS
Kenneth Harlan as Navy Capt. Holding
Paul Scott as Ship's Capt. Fairfield
Arthur Loft as Enemy Sub Capt. Tranker
Jerry Mandy as Tangita Jim
Heenan Elliott as Ship's Capt. Sanden
Paul Bryar as Saboteur Kramer
Unknown Actor as Saboteur Bart
Frank Lackteen as Witch Doctor Koloka
Unknown Actor as Chief Tambana
Guy Kingsford as Sub Capt. Jackson
Production
The serial was based on the comic strip by Commander Frank V. Martinek, which was approved by the US Navy. The strip gained new meaning with the approach of World War II, which would also affect the serial: "Its presentation as a Universal serial in October 1941 - just before the infamous attack on Pearl Harbor in December - was one of the most timely contributions of the serial field."
The Universal serials for 1941-42 were meant to run: Riders of Death Valley, Sea Raiders, Head Hunters of the Amazon, Gang Busters. Head Hunters of the Amazon was, however, dropped in favor of this serial. This is possibly due to the greater name recognition of the licensed property over the more generic planned serial.
Chapter titles
The Human Torpedo
Flaming Death
Weapons of Horror
Towering Doom
Trapped in the Dungeon
Menaced by Man-Eaters
Bombed by the Enemy
The Chamber of Doom
Wings of Destruction
Fighting Fathoms Deep
Caught in the Caverns
The Scorpion Strangled
Source:
Sequel
In 1943, a sequel, Don Winslow of the Coast Guard, was released by Universal.
References
Don Winslow of the Navy Wikipedia
(Text) CC BY-SA
Don Winslow of the Navy IMDb