Name

Don Barnhart








Don barnhart comedy club demo 1
Don Barnhart Jr (born July 2, 1963) is an American comedian, actor, writer and filmmaker who stars in his own comedy show in Las Vegas author, actor, filmmaker and hypnotist. He has directed and produced, China Dolls, The Freedom of Speech Comedy Series, The Ice House Anniversary Show, The DeEvolution of Man and more. He also appeared in the indie film Vicious Lips.
Contents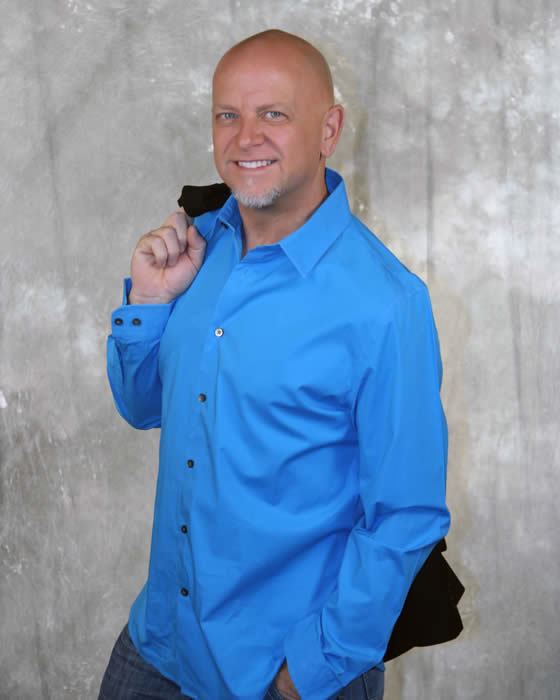 Barnhart's is an award-winning comedian and has his own nightly show in Las Vegas. He stars in the new sitcom, Class Clowns and the upcoming film Reefer Rendum. His first credits were during the comedy boom of the 80s appearing in MTV's 1/2 Hour Comedy Hour, An Evening at The Improv and Star Search. He is also a Certified Hypnotist and published author and founder of The Las Vegas Comedy Institute where he teaches stand up, improv and comedy writing to the next generation of comedy stars.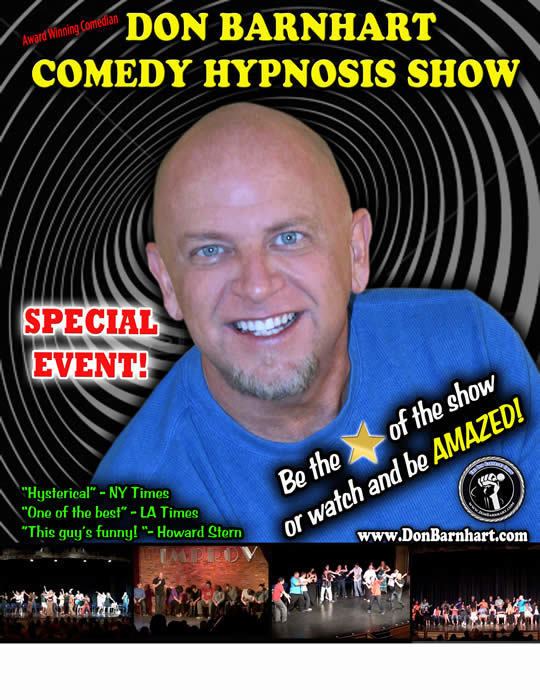 He stars in Finding The Funny, the documentary on teaching stand up comedy directed by John Bizarre.
"Down and dirty is the theme but that doesn't necessarily mean nasty. What it means is no holds barred and we're bringing the funny!" said Barnhart in a recent interview. "When I hosted The Freedom of Speech Comedy Show, people thought that the title meant the show would be 'F this' and "F that' but what it meant was, we didn't hold back, we let loose and brought the funny with no political correctness, gimmicks or corporate overlord micro-managing what we could or could not say. The first rule was that it had to be funny!"
Jokesters Comedy Club at the D starts with a pre-show party at 10:00pm with crazy drink specials, comedy trivia and prizes with the comedy show kicking in at 10:30. The D is known for a fresh, energetic attitude and fun atmosphere synonymous with Downtown Las Vegas. The newly renovated property features a high-energy gaming experience and 638 remodeled contemporary rooms and suites. The unique two-level casino boasts the latest in slots and table games manned by the D's playful dancing dealers on the first floor, and transports guests back in time to old-school Vegas with its Vintage Casino on the second floor. Voted "Best Video Poker" by the Las Vegas Review-Journal, the D is the best place to stay and play. On Fremont Street Experience, D Bar features Vegas' hottest dancing servers and talented flair bartenders.
While Barnhart will still honor his current dates on the books, when he's home he'll be performing nightly doing what critics say is, "a comedy thrill ride of well-written, topical material exploring modern day society in a way that is hysterical, highly entertaining, intelligent and thought provoking. The Las Vegas Review Journal recently called Barnhart's show one of their "Best Bets".
Barnhart currently stars in the new sitcom and web series Class Clowns. The show, created by Don follows the miss-adventures of fictional comedian and former sitcom star Johnny B who pulls a "Kramer" takes a "Chappell" and comes back to star in his own "Seinfeld" type of web series and reality show.
The show, written by Barnhart and comedIan Keith Lyle who is most known for his snarky card dealer role in The Hangover, takes place in Las Vegas. Lyle has also toured with Barnhart on the Battle Comics World Tours for the troops and Armed Forces Entertainment and will serve as one of Jokesters house emcees.
Class Clowns also stars fellow Vegas comedians Derek Richards, Brent Mukai and Linda Vu all who can be seen performing at Jokesters. Richards also went overseas with Barnhart and the two will trade off headline dates filling in for one another when they are out on tour and perform together when they are both in town.
Featuring for Barnhart is comedian Linda Vu who just completed her third Battle Comics tour for the troops. Linda's unique perspective as an Asian American who immigrated to the United States is hysterically insightful and downright funny. Linda is also an actress and stars in the indie film China Dolls.
For years, Barnhart has made a living headlining the top Comedy Clubs, cruise ships, corporate events, shows for the military and venues in Las Vegas and Don has notoriously performed clean and now he's letting loose and pulling no punches. He added, "I've always felt that dirty comics aren't always funny but funny comics can be dirty."
Don barnhart stand up comedy demo
References
Don Barnhart Wikipedia
(Text) CC BY-SA