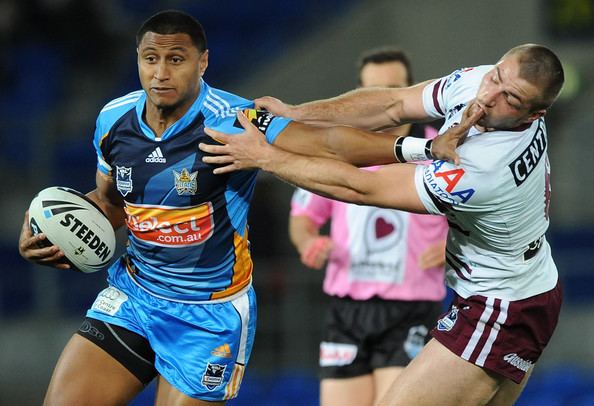 New Zealand born, Peyroux is of Cook Island, French, Samoan, and Solomon Island descent. Peyroux played junior rugby league for the Otahuhu Leopards, Mangere East Hawks and Papatoetoe Panthers. He attended and played for the Sarah Redfern High School after moving to Australia with his family at age 15 to pursue his rugby league career. Peyroux signed with the Sydney Roosters and then moved to Mattraville Sports High School in his final year of schooling, winning the AAC National Champions Trophy with the school in 2007.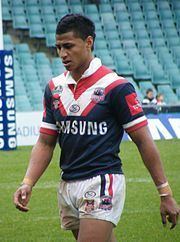 Peyroux signed professionally for the Sydney Roosters in 2007 but never featured for their first grade side, instead playing in the National Youth Competition in the Under 20 set-up. He then featured for Sydney's feeder side, the Newtown Jets, in the New South Wales Cup for the 2008 season, before joining the Gold Coast Titans. In 2010, he was dual registered with Tweed Heads Seagulls, a feeder club to the Titans.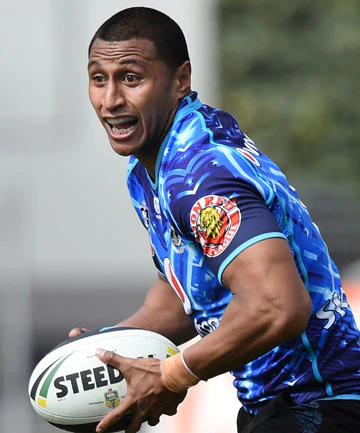 He made his debut for the Titans in 2011 and played sixteen games for the club.
Peyroux joined the New Zealand Warriors for the 2013 season and made his debut for the club on 3 June 2013.
He signed for St. Helens and started on a two-year contract at the beginning of 2016 season.
Peyroux was selected for the Cook Islands for their 2009 Pacific Cup competition in October 2009 and featured against Samoa, in a 22-20 win to qualify for the group stages, and against Fiji in another narrow win; 24-22 in which Peyroux, playing on the wing, scored twice, the second of which being the match-winning try in the final minute. This win guided them to the final against Papua New Guinea on 1 November 2009. They lost this final by 42-14, a game in which Peyroux scored his third try in as many games in the tournament.
In October and November 2013, Peyroux played for 'the Kukis' in their 2013 Rugby League World Cup campaign. He scored a try in 2 of their 3 games in the tournament.
In May 2014, Peyroux played for another Pacific Island Nation. He represented Samoa in the 2014 Pacific Rugby League International.
On 7 October 2014, Peyroux was selected in the Samoan 24 man squad for the 2014 Four Nations series.He was only used once in the campaign.
On 2 May 2015, Peyroux scored the winning try after a line-break in their Polynesian Cup match against Tonga.
Whilst playing for the Roosters in 2008, Peyroux featured in the Naked For A Cause initiative Gods of Football in which AFL and ARL players compiled a nude calendar to raise money for breast cancer charity the McGrath Foundation.