Simon Sparrow (Dirk Bogarde) begins medical school in London at St. Swithins Hospital, and moves into an apartment with roommates Richard Grimsdyke (Kenneth More), Tony Benskin (Donald Sinden) and Taffy Evans (Donald Houston), a huge fan of rugby. A series of challenges and shenanigans takes place during their next five years at medical school, including unsuccessful dates with women and run-ins with a tough-as-nails chief surgeon, Sir Lancelot Spratt (James Robertson Justice).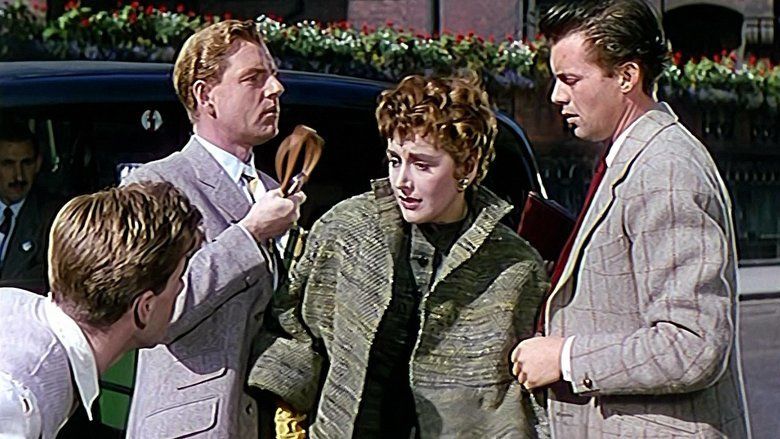 Doctor in the House is a 1954 British comedy film directed by Ralph Thomas and produced by Betty Box. The screenplay, by Nicholas Phipps, Richard Gordon and Ronald Wilkinson, is based on the novel by Gordon, and follows a group of students through medical school.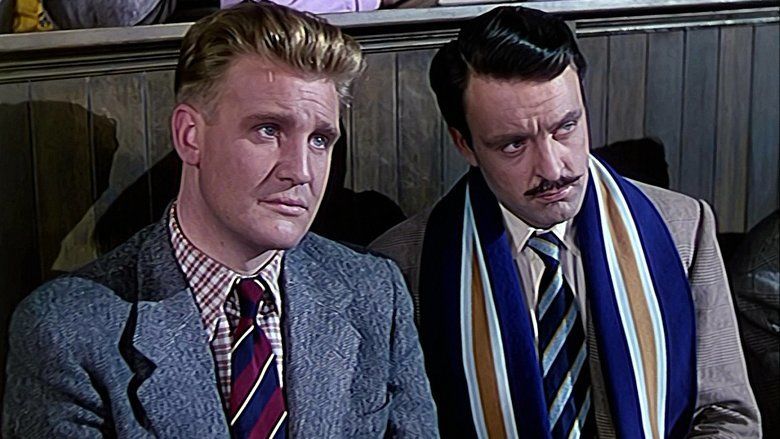 It was the most popular box office film of 1954 in Great Britain. Its success spawned six sequels, and also a television and radio series entitled Doctor in the House.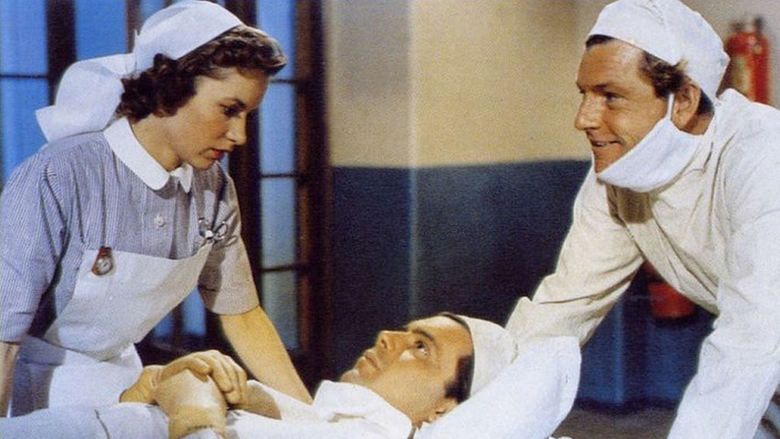 It made Dirk Bogarde one of the biggest British stars of the 1950s. Other well-known British actors featured in the film were Kenneth More, Donald Sinden and Donald Houston. James Robertson Justice appeared as the irascible chief surgeon Sir Lancelot Spratt, a role he would repeat in many of the sequels.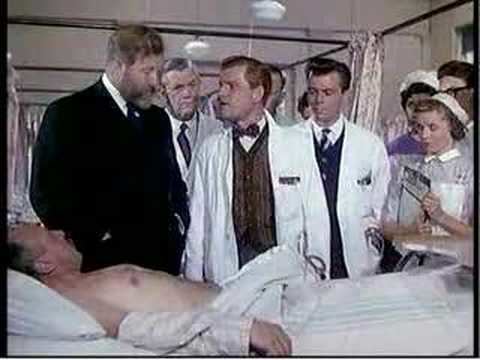 The first of the seven "Doctor" films, based on Richard Gordon's novels and released between 1954 and 1970. Simon Sparrow is a newly arrived medical student at St Swithin's hospital in London. Falling in with three longer-serving hopefuls he is soon immersed in the wooing, imbibing and fast sports-car driving that constitute 1950's medical training. There is, however, always the looming and formidable figure of chief surgeon Sir Lancelot Spratt to remind them of their real purpose.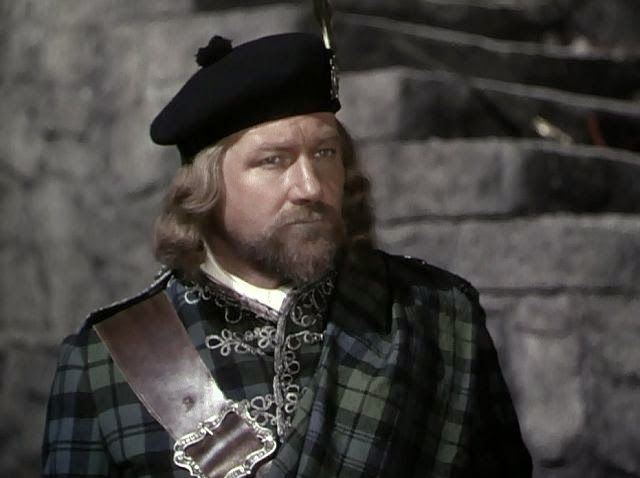 The story follows the fortunes of Simon Sparrow (Dirk Bogarde), starting as a new medical student at the fictional St Swithins Hospital in London. His five years of student life, involving drinking, dating women, and falling foul of the rigid hospital authorities, provide many humorous incidents.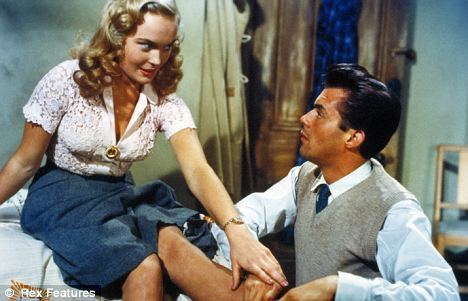 When he has to leave his first choice of lodgings to get away from his landladys amorous daughter (Shirley Eaton), he ends up with three amiable but less-than-shining fellow students as flatmates:
Richard Grimsdyke (Kenneth More). A relative had left him a small but adequate annuity while he remains in medical school, so he sees to it that he flunks each year.
Tony Benskin (Donald Sinden), an inveterate woman chaser.
Taffy Evans (Donald Houston), a rugby fanatic.
Towering over them all is the short-tempered, demanding chief surgeon, Sir Lancelot Spratt (played by James Robertson Justice in a manner quite unlike Gordons original literary character), who strikes terror into everyone.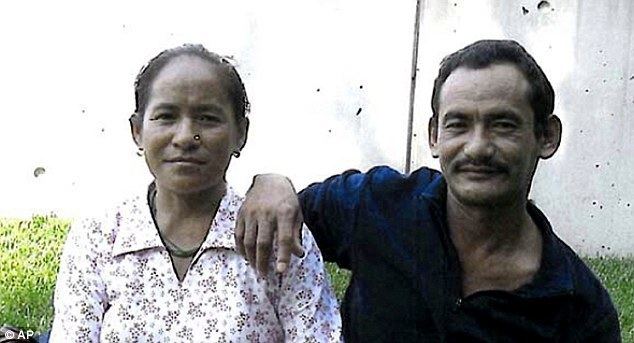 Simons friends cajole him into a series of disastrous dates, first with a placidly uninterested "Rigor Mortis" (Joan Sims), then with Isobel (Kay Kendall), a woman with very expensive tastes, and finally with Joy (Muriel Pavlow), a nurse at St Swithins. After a rocky start, he finds he likes Joy a great deal. Meanwhile, Richard is given an ultimatum by his fiancee Stella (Suzanne Cloutier) – graduate or she will leave him. He buckles down.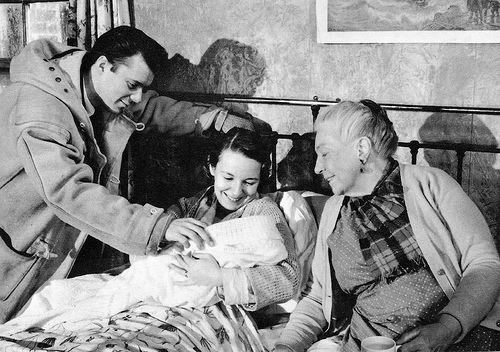 The climax of the film is a rugby match with a rival medical school during Simons fifth and final year. After St Swithins wins, the other side tries to steal the school mascot, a stuffed gorilla, resulting in a riot and car chase through the streets of London. Simon and his friends are almost expelled for their part in this by the humourless Dean of St Swithins (Geoffrey Keen). When Simon helps Joy sneak into the nurses residence after curfew, he accidentally falls through a skylight. This second incident gets him expelled, even though he is a short time away from completing his finals. Sir Lancelot, however, has fond memories of his own student days, particularly of the Deans own youthful indiscretion (persuading a nurse to reenact Lady Godivas ride). His discreet blackmail gets Simon reinstated. In the end, Richard fails (as does Tony), but Stella decides to enroll at St Swithins herself so there will be at least one doctor in the family. Simon and Taffy graduate.
Producer Betty Box picked up a copy of the book at Crewe during a long rail journey and saw its possibility as a film. The film rights had been optioned to ABPC but they decided not to make the movie, and Box bought the rights. She and Ralph Thomas had a job convincing the Rank Organisation to make the movie because of the lack of a central story. But Box said "I think I know how to do it. I take my four students through three or four years of medical training and make that the story."
She later said she was "very lucky" to get Nicholas Phipps to write the script. "There wasnt a great deal of the book in it, except for the characters," said said.
Rank executives were worried that people would go to a film about doctors, and that Bogarde, who up to then had played spivs and World War Two heroes, had sex appeal and could play light comedy. They got a low budget, and were only allowed to use available Rank contract artists.
St Swithins hospital is represented by the front of University College London.
Kenneth More had just made Genevieve (1953) when he signed to appear in the cast, but that Genevieve had not been released yet. Accordingly his fee was only £3,500. Robert Morley was approached to play the surgeon but his agent insisted on a fee of £15,000 so they case James Robertson Justice instead at a fee of £1,500.
The film was a massive success at the box office. Betty Box estimated it recouped its budget in the first six weeks of release.
Won, 1955 BAFTA Film Award for Best British Actor, Kenneth More
Nominated, 1955 BAFTA Film Award, Best British Film
Nominated, 1955 BAFTA Film Award, Best British Screenplay, Nicholas Phipps
Nominated, 1955 BAFTA Film Award, Best Film from any Source
Doctor in the House was the most popular film at the British box office in 1954. Its success resulted in six sequels, three starring Bogarde, one with Michael Craig and Leslie Phillips, and the other two with Phillips, as well as a successful television series from London Weekend Television.