Doberman deka 1977 sonny chiba killcount
Doberman Deka (Japanese: ドーベルマン刑事, "Doberman Cop") is a hardboiled manga series written by Buronson and drawn by Shinji Hiramatsu. It was serialized in the Weekly Shōnen Jump manga anthology from 1975 (Issue 39) throughout 1979 (Issue 48) and was originally collected in a 29-volume tankōbon edition. A later aizōban edition was published, as well as a bunkoban edition, which compressed the number of volumes to 18. The manga was also adapted into two live-action feature films (one of them starring Sonny Chiba and directed by Kinji Fukasaku) and a TV series.
Contents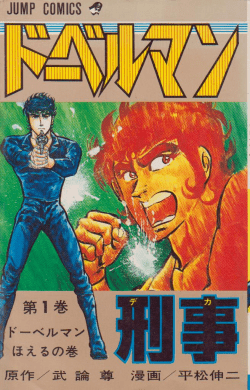 A sequel titled Shin Doberman Deka (新ドーベルマン刑事, "New Doberman Cop") was published in Weekly Manga Goraku from 2012 to 2013, lasting 2 volumes.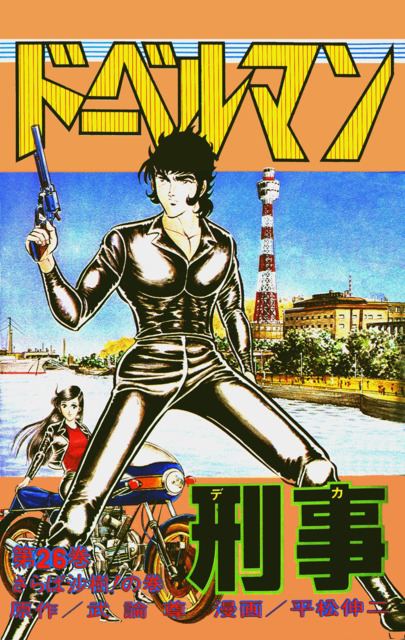 Manga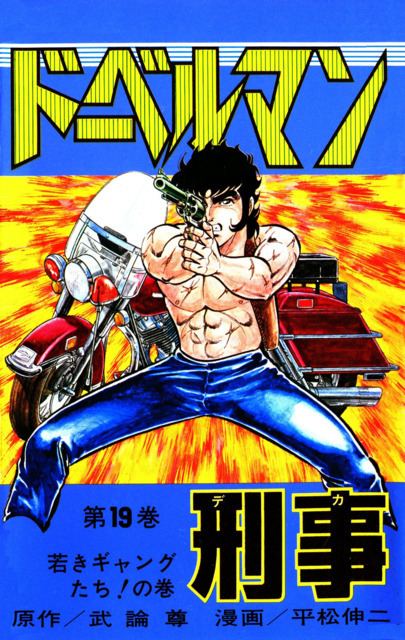 The protagonist is Joji Kano (加納 錠治, Kanō Jōji), a detective employed by the Tokyo Metropolitan Police Department's special crimes division, which handles serious criminal cases. His gun of choice is a customized .44 Magnum-caliber Ruger Blackhawk. Kano's harsh methods are the subject to criticism by the media, but he doesn't mind the reputation at all. While Kano has no pity for serious criminals, he holds a respect for children and elderly people, as well as former criminals who want to reform themselves for their prior misconducts.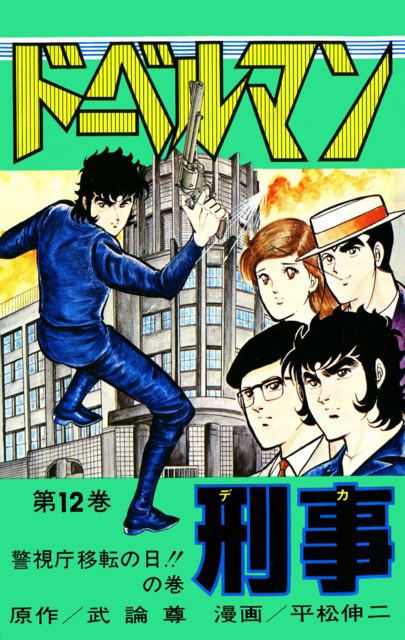 At the beginning of the manga, the only members of the Special Crimes Division were Kano himself and Superintendent Hiroshi Nishitani (西谷 博, Nishitani Hiroshi), but they would gradually be joined by additional members such as Detective Tetsuji Miyatake (宮武 鉄二, Tetsuji Miyatake), a gang specialist who was transferred to Shinjuku from Osaka; female detective Ryuko Mimori (三森 竜子, Mimori Ryūko); and from the United States, female detective Judy Terao (ジュディー寺尾). While the series started with a hardboiled atmosphere, it gradually became more light-hearted as it progressed.
First film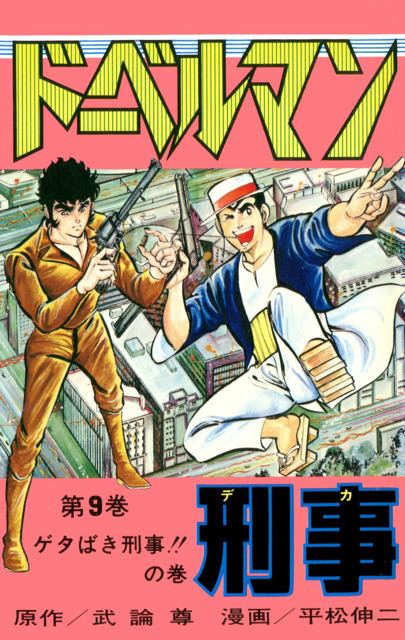 A live-action film version of Doberman Deka was released theatrically by Toei in Japan on July 2, 1977. The film was directed by Kinji Fukasaku and starred Sonny Chiba as Joji Kano (加納 錠治, Kanō Jōji).
Story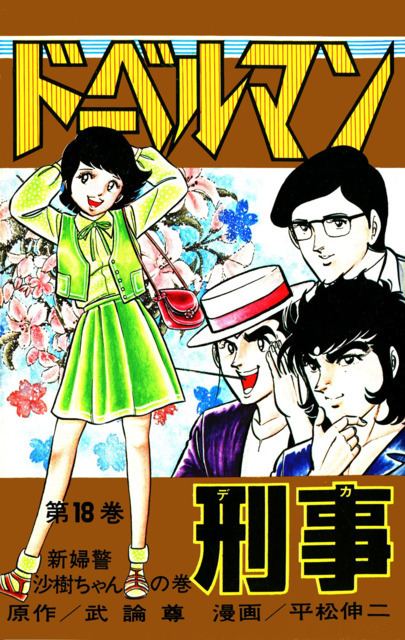 The burned remains of a young woman discovered in Shinjuku, Tokyo. The police comes to the conclusion that it is the work of a pyromaniacal serial murderer. The murder victim is identified as Mayumi Tamaki, a native of Ishigaki, Okinawa. As the investigation unfolded, her former boyfriend, a former rider of a motorcycle named Chōei Mikawa emerged as a suspect. But Kano did not agree Mikawa is the suspect. Kano started conducting the investigation himself to search the real criminal person.
Cast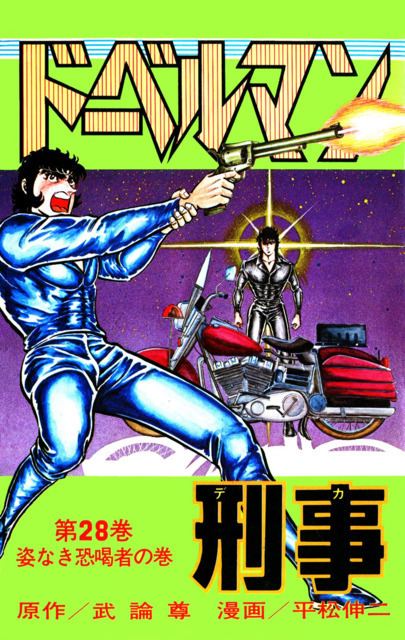 Sonny Chiba as Joji Kano (

加納 錠治

,

Kanō Jōji)
Janet Hatta as Miki Harukaze (singer)
Eiko Matsuda as Kosode Murasaki
Takuzō Kawatani as Hideyoshi Kinoshita
Hideo Murota as Jirō Takamatsu (officer of Shinjuku)
Koichi Iwaki as Chōei Mikawa
Nenji Kobayashi as Katsuo Kōyama (Mikawa's friend)
Seizō Fukumoto as one of Hidemori's follower
Hiroki Matsukata as Kaiji Hidemori (Yakuza and Miki's manager)
TV series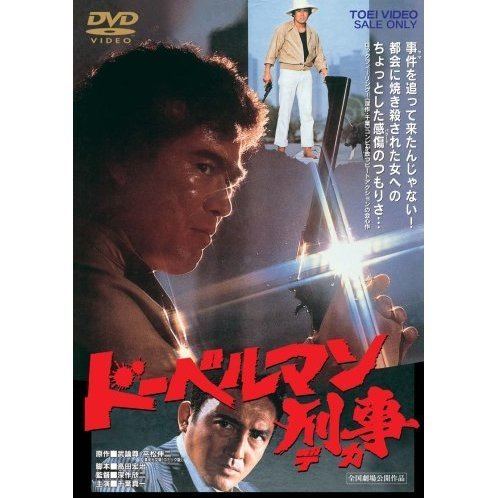 A TV series based on the manga, titled Bakusō! Doberman Deka (爆走!ドーベルマン刑事, "Roar! Doberman Cop"), aired on TV Asahi affiliates in 1980. 22 episodes were produced, which aired from April 7 throughout October 27. Other than the main character, Joji Kano (portrayed by Toshio Kurasawa), very few elements from the manga were adapted to the series. In the TV series, Kano was a member of a motorcycle cop unit.
Second film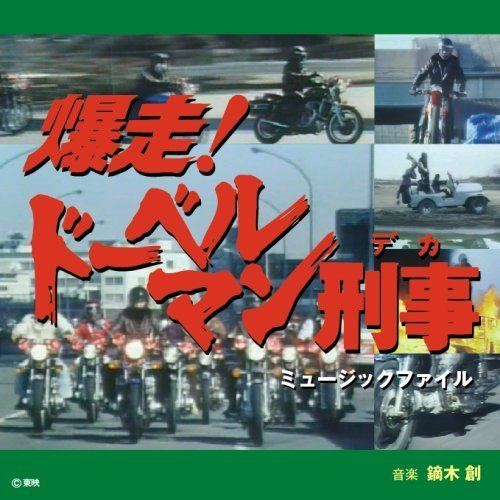 A straight-to-video film was released by Gaga Communications in 1996 starring Riki Takeuchi in the title role.
References
Doberman Deka Wikipedia
(Text) CC BY-SA
Doberman Deka IMDb
Doberman Deka themoviedb.org