Name

Diotima Mantinea





Role

Philosopher





Popular Videos - Symposium & Diotima of Mantinea
Diotima of Mantinea (; Greek: Διοτίμα; Latin: Diotīma) was a philosopher and priestess circa 440 B.C.E. who plays an important role in Plato's Symposium. Her ideas are the origin of the concept of Platonic love.
Contents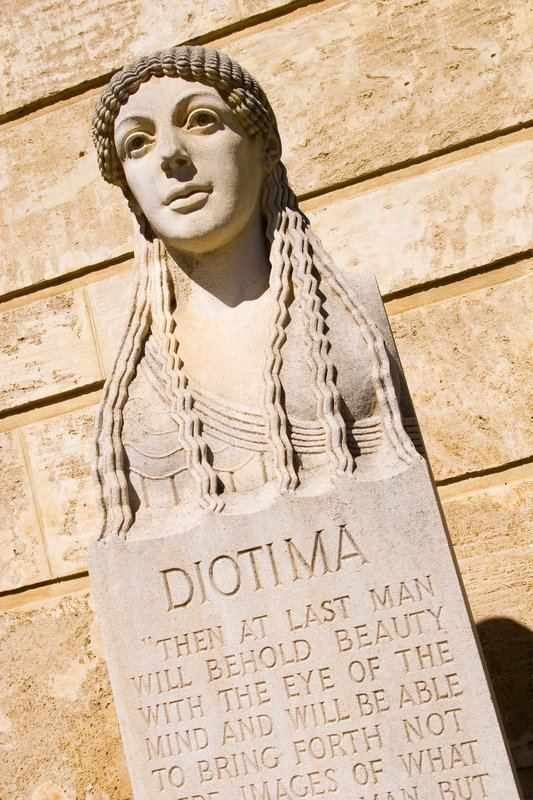 Identity of Diotima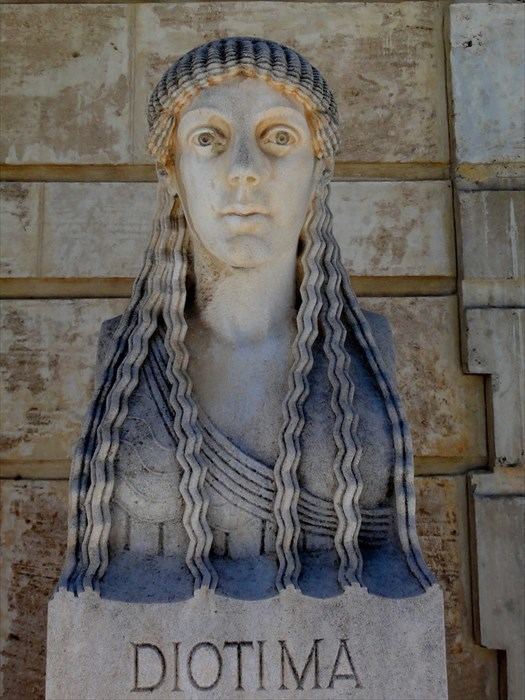 The name Diotima means Zeus Honor, either in the active sense of a woman who honors Zeus, or in the passive sense of a woman honored by Zeus.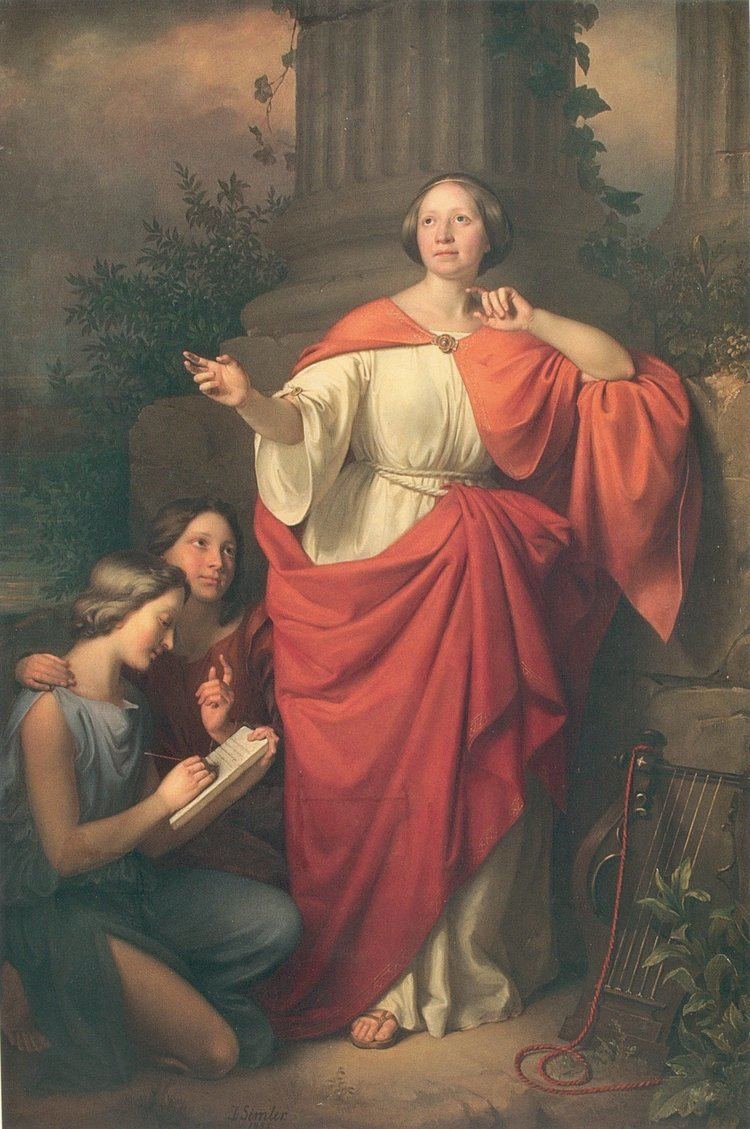 She was said to be from the Peloponnesian city of Mantinea, which allied itself with Sparta during the Peloponnesian War. The Greek form of this place, Mantinike, notably appears to contain the root "mantis", meaning "prophet, seer," and strongly suggests that Diotima was herself a prophetess, or at least somehow associated with prophecy. Diotima Mantinike thus would sound like "Diotima from Prophet-victory". Socrates provides additional significant information for his fellow symposiasts about Diotima Mantinike that hints at her victorious prophetic powers.
Since the only contemporaneous source concerning her is Plato, doubts have been raised about whether she was a real historical personage or merely a fictional creation; however, nearly all of the characters named in Plato's dialogues have been found to correspond to real people living in ancient Athens.
Plato was thought by most 19th and early 20th century scholars to have based Diotima on Aspasia, the mistress of Pericles, so impressed was he by her intelligence and wit. However, Aspasia appears under her own name in Plato's dialogue Menexenus, and some scholars have convincingly argued that Plato did not use false names: therefore, Diotima could be a historical figure.
A bronze relief circa 340 B.C.E. depicting Diotima and Socrates, as well as writings from the second through the fifth centuries A.D., refer to Diotima as a real person. The suggestion that she was a fictional creation was not introduced until the 16th century, probably based on the fact that she was a woman.
Role in Symposium
In Plato's Symposium the members of a party discuss the meaning of love. Socrates says that in his youth he was taught "the philosophy of love" by Diotima, who was a seer or priestess. Socrates also claims that Diotima successfully postponed the Plague of Athens. In a dialogue that Socrates recounts at the symposium, Diotima gives Socrates a genealogy of Love (Eros), stating that he is the son of "resource and poverty." In her view, love is a means of ascent to contemplation of the Divine. For Diotima, the most correct use of love of other human beings is to direct one's mind to love of Divinity. The beautiful beloved inspires the mind and the soul and directs one's attention to spiritual things. One proceeds from recognition of another's beauty, to appreciation of Beauty as it exists apart from any individual, to consideration of Divinity, the source of Beauty, to love of Divinity.
Influence and use of name
"Diotima" has often been used as a title for philosophical or artistic projects, journals, essays, etc.:
Polish writer Jadwiga Łuszczewska (1834–1908) used the pen name Diotima (Deotyma).
German poet Friedrich Hölderlin used Diotima as an alias for Susette Borkenstein Gontard, who inspired him to write Hyperion. In this work, the fictitious first-person author Hyperion addresses letters to his friends Bellarmin and Diotima.
Italian composer Luigi Nono used her name as part of the title of his string quartet: Fragmente-Stille, an Diotima, including quotations from Hölderlin's letters to Diotima from Hyperion in the work.
Diotima is the namesake of one of the main female protagonists in The Man Without Qualities by Robert Musil
Diotima was the name of Leni Riefenstahl's character in the silent film, Der Heilige Berg.
Diotima appears in the short poem "Irpen'" by Boris Pasternak.
Diotima teaches Socrates and Giannina the meaning of love in Giannina Braschi's postcolonial dramatic novel United States of Banana.
Diotima of Mantinea is one of the two main characters in the novels The Pericles Commission,The Ionia Sanction and Sacred Games by Gary Corby.
Diotima is the name of New York-based experimental black metal band Krallice's third album.
Asteroid 423 Diotima is named after her.
Diotima is used in the sorority Beta Sigma Phi.
References
Diotima of Mantinea Wikipedia
(Text) CC BY-SA