Dimitris Saravakos (Greek: Δημήτρης Σαραβάκος) (born 26 July 1961), nicknamed O Μικρός (The Kid) is a Greek former football player, widely considered to be one of the greatest Greek footballers of all time and a Panathinaikos F.C icon.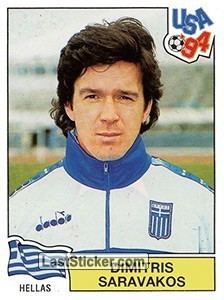 He started his career in Panionios at the age of 16 quickly establishing himself as one of the most talented players in the league and at 23 he was transferred to Panathinaikos FC, where Saravakos gained international fame and became an absolute idol among the fans. In 1994, he moved to AEK Athens where he had two highly successful seasons. He returned and concluded his career in Panathinaikos in 1997.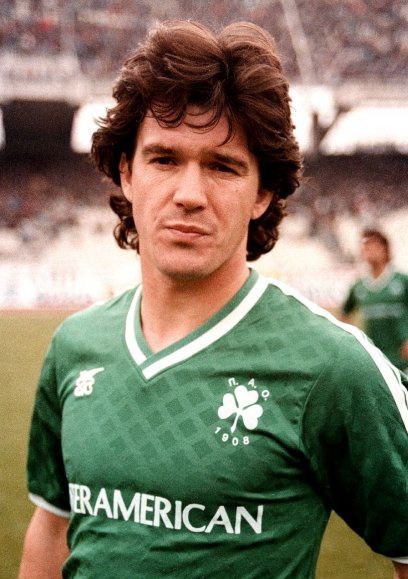 Being one of the most charismatic players in Europe he attracted a number of offers from the biggest European clubs. Yet in the early 1990s – prior to the implementation of the ECJ's Bosman ruling – when Juventus and Fiorentina had offered him a contract, Panathinaikos' chairman Yiorgos Vardinogiannis rejected the transfers – Saravakos thus lost an opportunity to continue his successful career in Serie A.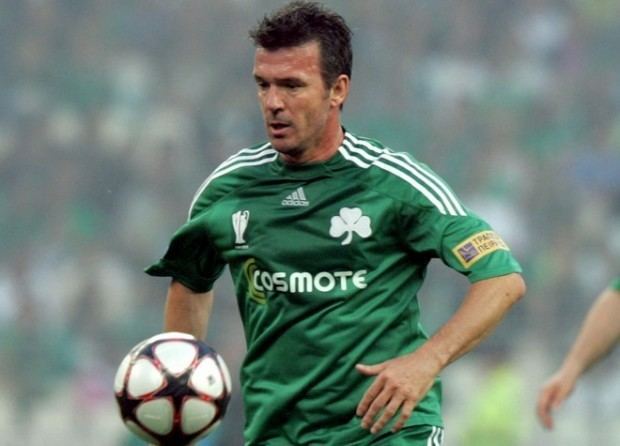 Saravakos was arguably the biggest star of Greek football in the 1980s until mid 1990s achieving memorable milestones. He led Panathinaikos in 3 championships, 6 cups, 2 Super Cups and numerous European triumphs most notably leading the "greens" in the Semifinals of the Champions Cup in 1985, in the UEFA cup quarterfinals in 1988 (where Saravakos led in scoring) and in the UEFA champions league quarterfinals in 1992. In 1994 his immense presence and creativity on the field helped AEK advance to the group stage of the Champions League for the first time in its history.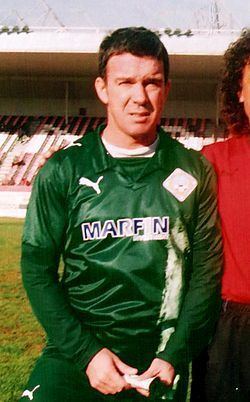 Saravakos is the fourth scorer of all time with 22 goals for the Greek national team and in 1994 he captained Greece to its first World Cup in its history.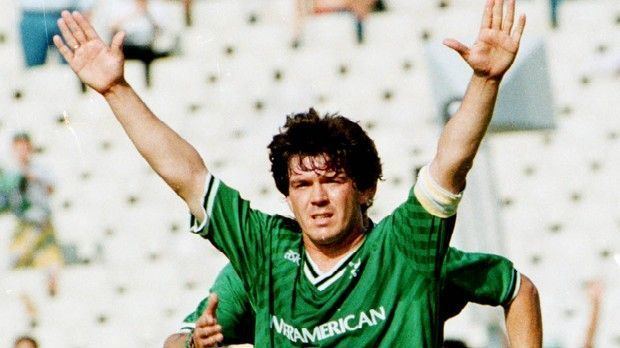 He is the leading scorer in history with 16 goals in the Derby of the eternal enemies against Olympiacos F.C. He kept the record for the best Greek scorer in UEFA games, scoring 25 goals, before he was overpassed from Demis Nikolaidis.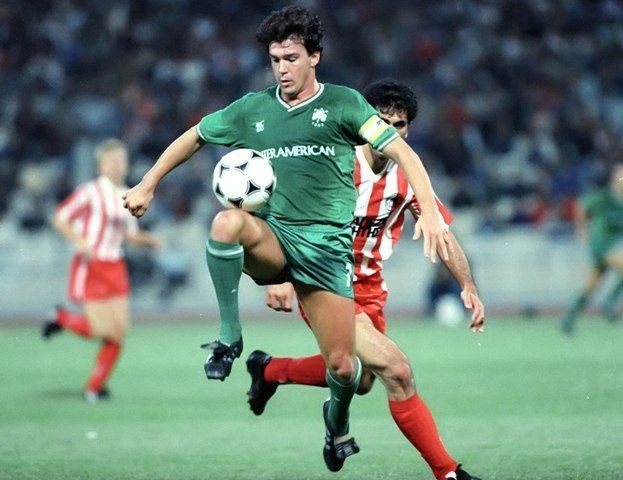 In 1987 and in 1991 Saravakos was among the top 30 European footballers candidate for the Ballon d'Or.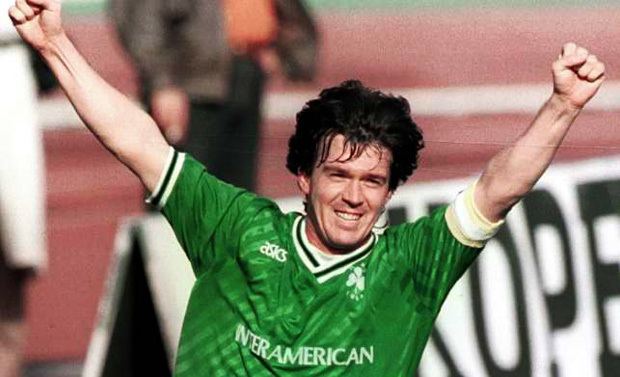 Since 2013 he serves as Strategic Adviser for Panathinaikos a position created especially for him.
Panionios F.C.
Greek Cup: 1979
Panathinaikos
Greek Championship: 1986, 1990, 1991
Greek Cup: 1986, 1988, 1989, 1991, 1993, 1994
Greek Super Cup: 1988, 1993
AEK Athens
Greek Cup: 1996
Greek Super Cup: 1996