4.1

/

10

Alchetron

7.2

Rate This




Created by

Palki Malhotra




First episode date

20 August 2007




Number of episodes

721






Starring

See Below




Final episode date

29 October 2010




Network

Star One





Genre

Medical dramaRomantic Comedy




Written by

Priyaa Ramanaathan, Arif Ali, Barry Dhillon, Radhika Anand, Shilpa D'Mello, Sumit Arora, Charou Singhal, Vincent Franklin, Kapil Pandey, Jay Verma




Directed by

Nissar Parvez, Amit Mallik, Aniruddh Rajderekar, Arshad Khan, Vikram V Labhe and Rahul Agarwal




Theme music composer

Sonu NigamPrajakta Shukre




Awards

Indian Telly Award for Best Youth Show - Fiction, ITA Award for Best Singer




Cast

Karan Singh Grover, Shilpa Anand, Drashti Dhami, Karan Wahi, Prasad Barve


Similar

Remix, Zindagi Wins, Pyaar Ka Dard Hai Meetha M, Ek Nanad Ki Khushiyo, Miley Jab Hum Tum
Dill Mill Gayye (translation: Hearts Have Met) is a 2007 Indian soap medical drama series that aired on STAR One. The series premiered 20 August 2007 and ran through 29 October 2010. It was a sequel to the Star Plus series Sanjivani - A Medical Boon (2002–05). The show centers on a new generation of medical interns with a specific focus on the love story between Dr. Armaan Malik (Karan Singh Grover) and Dr. Riddhima Gupta (Jennifer Winget).
Contents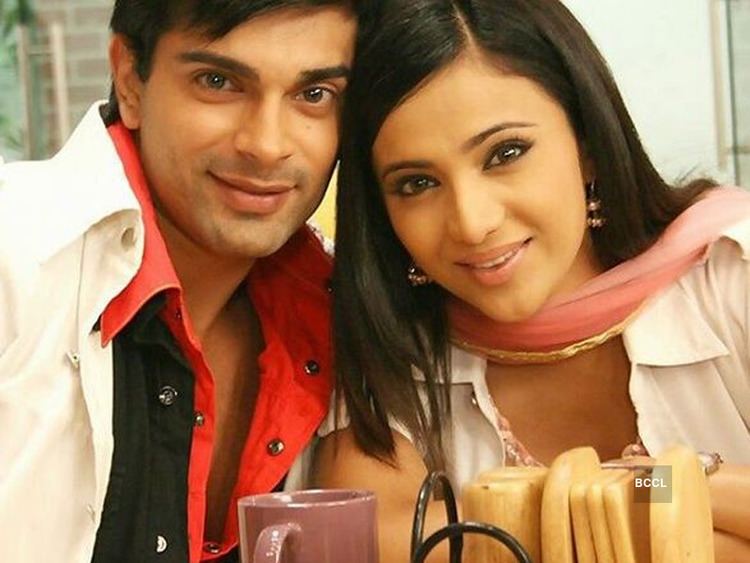 Airing history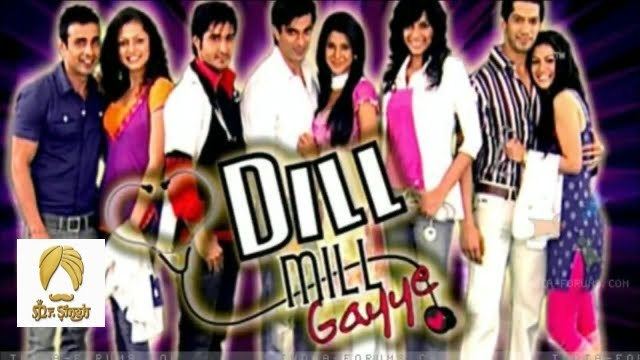 The show aired on STAR One on 20 August 2007, and ended on 29 October 2010. It aired on Monday to Thursday at 8:30pm. Later its timing was Mon to Fri at 8pm. It had two seasons.
Plot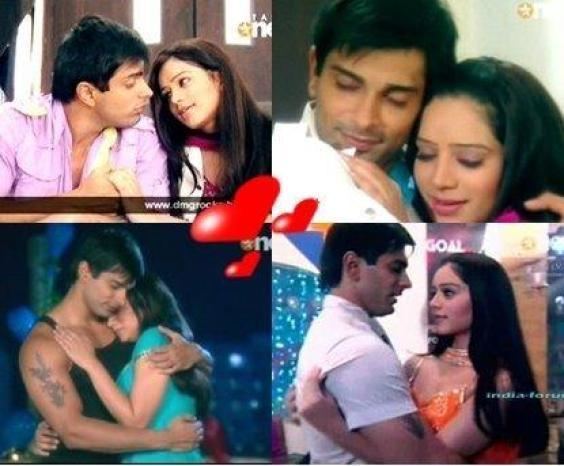 Dill Mill Gayye follows the lives of surgical interns and resident doctors of Sanjeevani. Set in the backdrop of Sanjeevani Hospital, it deals with the pressures, drama, romance, inter personal relationships and humour in their lives.
Season 1 (2007–09)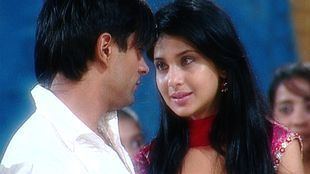 The first season follows the lives of surgical interns and resident doctors of Sanjeevani. The show starts off with introduction of 5 interns Dr. Anjali Gupta who also happens to be Dr. Shashank's daughter from the prequel, Dr. Armaan Malik, Dr. Riddhima Gupta, Dr. Atul Joshi, and Dr. Sapna Shah. Dr. Shashank continues to play an important role in this sequel of Sanjivani as the head of the hospital and father of Riddhima and Anjali. Armaan and Riddhima start to fall in love after a rough start, Atul falls in love with Anjali who is Riddhima's sister. Dr. Sapna Shah Gets Married and leaves Sanjeevani. Three new Interns Enter: Dr. Rahul Garewal, Dr. Muskaan Chadda, and Dr Nikita Malhotra. Muskaan and Rahul's family decided their marriage but they didn't agree. Muskaan falls for Armaan and Rahul befriends Riddhima. Nikita turns out to be Armaan's and Rahul's college friend. Later on Muskaan and Rahul fall in love however they break up due to difficulties. Nikita falls for Dr. Abhimanyu Modi a senior doctor. Season one ended on a cliffhanger showing Riddhima and Armaan getting shot in a shootout right after they get engaged and Abhimanyu's estranged wife Jiah returns.
Season 2 (2009–10)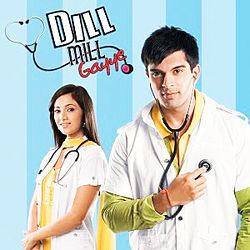 Season 2 starts off with 5 new interns Dr. Siddhant Modi, Dr. Yuvraj Oberoi, Dr. Naina Mehta, Dr. Tamanna Patil, Dr. Jitendra Prasad. Yuvraj and Naina fall for each other. Atul is also, a part of the interns, and has to do an extra year of internship with the other new interns. Siddhant falls for Tammana, but Tammana makes Siddhant realize its nothing else than just a crush, and true love will come in his life. Tammana heads off to Canada with her fiance, Aniket. Dr Riddhima returns to Sanjeevani 9 months after the terrorist attack on Sanjeevani, with a misunderstanding that Armaan left her, because he thought Riddhima will never recover after being shot by a bullet. However Dr. Shashank reveals to the audience, that Armaan didn't leave Riddhima for this reason, and he had lied to Riddhima about why Armaan left her, however, soon Riddhima finds out the truth about Armaan didn't leave her because he didn't love her but left because he loved her, after overhearing a converstion between Padma and Shashank, and heads out to find him. The truth behind why Armaan left her, is because after the shootout, Armaan was badly injured, especially on his head, and was diagnosed with a mental diesase, which wil cause him to lose his memory and act like a child. Siddhant and Riddhima have a rough start but they gradually becomes acquaintances. Jiah, Abhimayu's wife, has declined to divorce him, due to which reason, Nikki and Abhimanyu aren't together, but they still love each other. Eventually, Jiah, finds out that Abhi and Nikki had an affair and love each other, and she tries to emotionally blackmail Abhi, into staying with her, she even tries to murder Nikki, but is caught by Abhimanyu. After, Riddhima returns, she brings them together and, then they (Nikki and Abhi) decide to get married, and they leave the plot. Circumstances lead them to get Married where Riddhima tries to commit suicide but fails. Riddhima tries to forget her past and move on with her life. They gradually started to fall in love which also includes a rough beginning. Enters Nanoo, a young patient who suffers from leukemia. Over the course of his stay he wins over hearts of various patients through his jovial and never give up attitude. Dr Riddhima feels powerless trying to cure his dying condition. Nanoo explains Dr Riddhima that Armaan truly loves her and there will always be hard and soft limits of any relationship, this should not distract her from looking into the big picture. A few weeks later Nanoo dies making everyone sad in the hospital. But on the other hand Armaan returns to Sanjeevani after he is treated, to get back together with Riddihima. This again leads to misunderstandings between Siddhant and Riddhima. But Siddhant and Riddhima decide to save their marriage. Naina and Yuvraj have a breakup, led by Naina's father not letting Yuvraj and her get married. Yuvaraaj and Siddhant's younger sister, Suvarna go to the U S together, because Yuvraj was missing Naina.Suvarna goes to the U S as well to help fix fix Yuvraaj and Naina's relationship, and a new intern Shilpa Malhothra who is Riddhima's half sister joins Sanjeevani as well. Shilpa and Armaan clash but soon start to like each other. Siddhant tries to help Armaan move on with his life by uniting Shilpa and Armaan. Siddhant and Riddhima decide to remarry. Yuvraj has come back from the U S to participate in the wedding and so had Anjali(who unfortunately doesn't end up with Atul). After the marriage the couple goes on their honeymoon. There they meet Naina and a surprisingly unexpected visit from Yuvraj, DR.JP and Nurse Jiggy. Naina and Yuvraj talk where Naina tells Yuvraj that they can't be together but Yuvraj says that no matter who Naina marries she will never be able to love anyone like she did, Yuvraj. He also tells her that she will never be able to move on to someone else and forget him. They don't end up together as they decide to go their separate ways. Siddhant and Riddihima's marriage is not successful and Siddhant decides to divorce Riddhima so she can pursue Armaan, when he finds out that she still loves Armaan. Shilpa decides to leave when she learns that her feeling for Armaan are one-sided and that he stil loves Riddhima quite deeply, when Arman chases her she tells him that she loved him. Unfortunately Shlipa is unable to tell Riddhima that she is her sister and tells Sid to do it for her.Sid tells Armaan to tell Riddhima after the divorce. Riddhima decides to leave Sanjeevani when she realises that no would want to marry a divorcee. When Armaan and Riddhima confess their love for each other Siddhant shows up with Yuvraj who joke about getting their partners (Sid is tearing up). But in at the end Dr. Armaan gets his true love Riddhima. (At the end of the show Riddhima still doesn't know that she shares the same father as Shilpa)
Soundtrack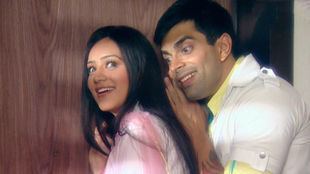 Dill Mill Gayye- Title Track Sung by Sonu Nigam (Indian singer) and Prajakta Shukre (Contestant of Indian Idol 1)
Dill Mill Gayye- Sad Track Sung by Sonu Nigam
Asmaani Rang Ho Composed by Pranit/(Female version )- Sung by Aishwarya Majumdar(Contestant and winner of SVOI Chhote Ustad)
Asmaani Rang Ho Composed by Pranit (Male)- Sung by Ali Haider
Asmaani Rang Ho Lyrics by Pranit
Ishq Leta Hain Kaise Imtehaan (Armaan and Riddhima's tune)
Dill Mill Gayye 'Kaisa Hain Yeh Khumar'
Saajnaa (Armaan-Shilpa Tune)
Reception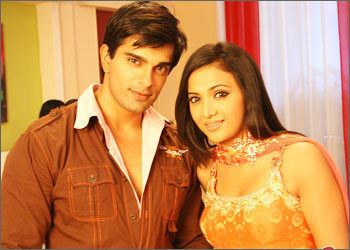 Malini writing for the Times of India in November 2012 addressed the show as a "cult youth show" she also addressed the fact that the show went through turbulent times when Karan Singh Grover left. Somashukla Sinha Walunjkar also writing for the Times of India in June 2012 wrote that Karan Singh Grover became a huge teenage icon in 2007, and that the show had the best ratings on the channel STAR One, she also stated that there is a demand for season 2 even one and half year after the show going off air.
Awards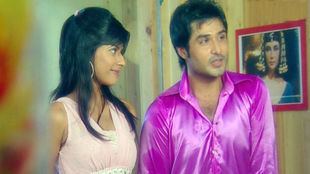 2008 - Best Promising Star - Karan Singh Grover - Kalakar Awards
2008 - Best Onscreen Couple - Karan Singh Grover and Shilpa Anand - New Talent Awards
2009 - Best Singer - Sonu Nigam - Indian Television Academy Awards
2010 - Best Youth Show - Indian Telly Awards
References
Dill Mill Gayye Wikipedia
(Text) CC BY-SA