Name

Diego Silang





Spouse

Gabriela Silang (m. 1757)





Died

May 28, 1763(1763-05-28) (aged 32)Bantay, Ilocos Sur, Captaincy General of the Philippines


Assassinated

May 28, 1763, Bantay, Philippines




Born

December 16, 1730 (age 32), Aringay, Pangasinan, Captaincy General of the Philippines




Similar

Gabriela Silang, Francisco Dagohoy, Tamblot
Diego Silang y Andaya (December 16, 1730 – May 28, 1763) was a Filipino revolutionary leader who conspired with British forces to overthrow Spanish rule in the northern Philippines and establish an independent Ilocano nation. His revolt was fueled by grievances stemming from Spanish taxation and abuses, and by his belief in self-government, that the administration and leadership of the Roman Catholic Church and government in the Ilocos be invested in trained Ilocano officials. He met an Itneg woman with a name of Gabriela Cariño. He married Gabriela and raised a family in the Ilocos Province.
Contents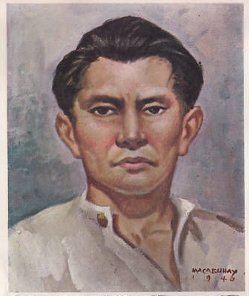 Early life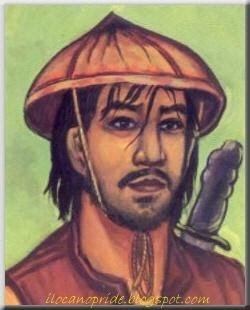 Born in Aringay, Pangasinan (an area in present-day Caba or Aringay, La Union), Silang's mother was Ilocano; his father was Pangasinense. Young Diego worked as a messenger for a local Castilian priest in Vigan, Ilocos Sur. Bright, passionate, and fluent in Spanish, he ferried correspondence from the Ilocos to Manila; journeys that gave him his first glimpse of colonial injustice and that planted the seed of rebellion.
Revolt
Spain allied with France during the Seven Years' War, in opposition to Great Britain. The British in response sought to diminish the Spanish Empire. The seizure of Manila by British naval forces in October 1762, and the subsequent surrender of the Spanish Philippines to Britain during the British occupation of the Philippines, inspired uprisings in the farthest north of Ilocos Norte and Cagayan, where anti-Spanish sentiments festered. Though Silang initially wanted to replace Spanish functionaries in the Ilocos with native-born officials and volunteered to head Ilocano forces against the British, desperate Spanish administrators instead transferred their powers to the Catholic Bishop of Nueva Segovia (Vigan), who rejected Silang's offer. Silang's group attacked the city and imprisoned its priests. He then began an association with the British who appointed him governor of the Ilocos on their behalf and promised him military reinforcement. The British force never materialized.
Assassination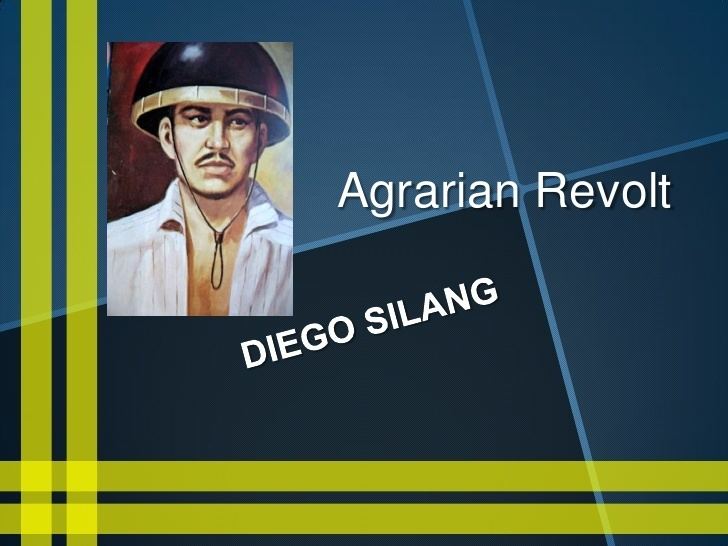 Diego Silang was killed by one of his friends, a Spanish-Ilocano mestizo named Miguel Vicos, whom church authorities paid to assassinate Silang with the help of Pedro Becbec. He was 32 years old.
Legacy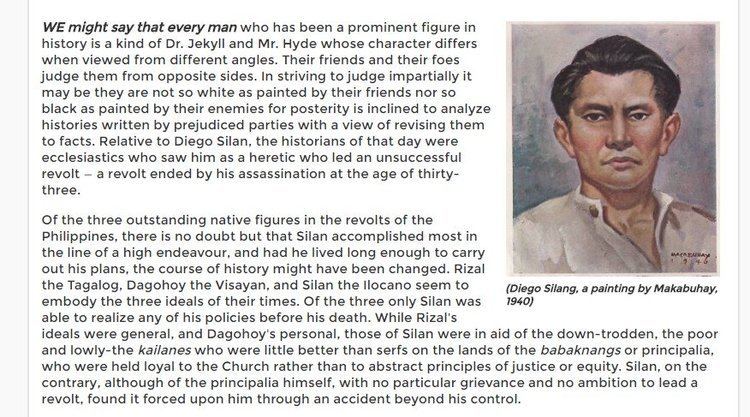 After Silang's death, his Spanish-Ilocana mestiza wife, Josefa Gabriela, took command of the revolt and fought courageously. The Spanish sent a strong force against her. She was forced to retreat to Abra. Gabriela led her troops towards Vigan but was driven back. She fled again to Abra, where she was captured. Gabriela and her men were summarily hanged on September 20, 1763; she being hanged the last.
In popular culture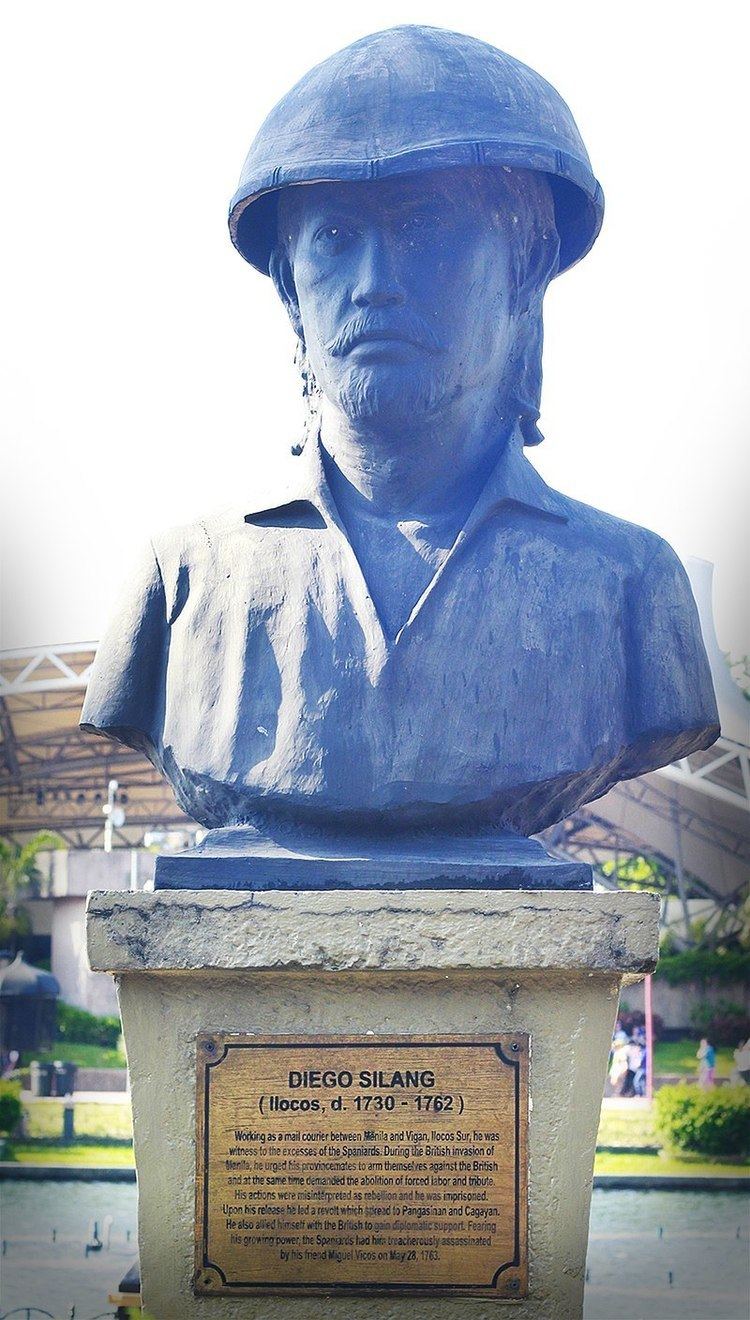 Portrayed by JC Tiuseco in the 2013 TV series, Indio.
References
Diego Silang Wikipedia
(Text) CC BY-SA