Covid-19
Dick Wei





Actor






Project A, Dragon Fight, The Seventh Curse, Witch from Nepal, Encounters of the Spooky K




Sammo Hung, Wang Lung‑wei, Frankie Chan, Chang Cheh, Billy Chan
Dick Wei (狄威, born c.1953) is a Taiwanese actor, director and writer who specializes in martial arts and action films.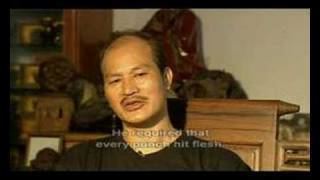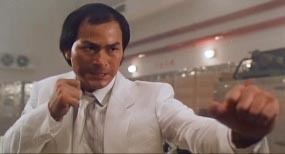 A Hakka, he was born in the town of Pingdong in southern Taiwan and began studying martial arts in Junior High School, winning numerous competitions. Later, he served in the Taiwanese army, attaining the rank of Captain, and was an instructor in unarmed combat, especially Tae Kwon Do.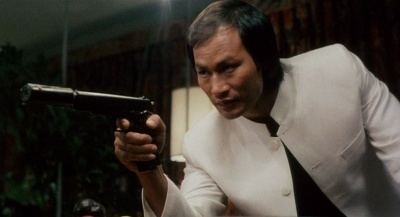 His first films were made while he was still in the army (mostly low budget Taiwanese productions). His earliest movie appearance may be a brief fight scene with Ti Lung in the Shaw Brother's Iron Chain Assassin from 1974.
While operating a martial arts studio in Taipei, he was spotted by Chang Cheh, who persuaded him to have a screen test which was shown to Sir Run Run Shaw. He later signed with the Shaw Brothers and moved to Hong Kong in 1977. Here he made several films under the name "Tu Lung". These included The Five Venoms, Kid With a Tattoo and Kid with the Golden Arm.
From the Shaw Brothers he moved to Golden Harvest where he joined Sammo Hung's team of actor/stuntmen along with such notables as Yuen Wah and Lam Ching-ying. The characters he played many include "Lo San Pao" (the pirate king in Project A), Bandit number 6 in Millionaire's Express, and one of Frankie Chan's henchmen in The Prodigal Son. Sammo also used him to help train Joyce Godenzi (the future Mrs. Hung) for the movie Eastern Condors. He was also involved in Michelle Yeoh's training when she first began to make martial arts movies. Yuen Biao included him as a co-star in two of his projects - The Champions and Rosa.
He moved on to play a variety of honorable villains and driven cops in films with stars such as Cynthia Khan and Cynthia Rothrock (whose jaw he is reputed to have broken). Other notables he has worked with include Chow Yun-fat, Chow Sing Chi and Simon Yam. Later, he was the action director and co-star on one of Jet Li's earlier films, Dragon Fight.
More recently he has moved back home to Taiwan where he has turned his hand to directing and producing. He is working in Taiwanese television and has starred in a number of movies, including some made-for-television. It is rumored that he is currently (2009) involved in a Magnificent Seven type project along with such veteran film actors as Leung Kar Yan.
Brave Archer (1977)
Chinatown Kid (1977)
Crippled Avengers (1978)
Five Venoms (1978)
Shaolin Handlock (1978)
Invincible Shaolin (1978)
Kid with the Golden Arm (1978)
Lightning Kung Fu (1980)
Prodigal Son, The (1981)
Carry On Pickpocket (1982)
Winners and Sinners (1983)
Project A (1983)
The Champions (1983)
The Owl vs Bombo (1984)
Pom Pom (1984)
Twinkle, Twinkle Lucky Stars (1985)
Yes Madam (1985)
My Lucky Stars (1985)
Heart of Dragon (1985)
Rosa (1986)
Seventh Curse, The (1986)
Millionaire's Express (1986)
Eastern Condors (1987)
Dragons Forever (1988)
Pedicab Driver (1989)
Dragon Fight (1989)
Dick Wei Wikipedia