Covid-19
Diann Burns




Ryan Watts




Columbia University




Marc Watts (m. 1995)




News anchor









News & Documentary Emmy Award for Outstanding Regional News Story – Spot News




Primal Fear, The Negotiator, Richie Rich, WBBM News At 6 And 10pm




Mary Ann Childers, Linda Yu, Sylvia Perez, Cheryl Burton, Kathy Brock
Diann Burns (born September 29, 1958 in Cleveland, Ohio) is an American former television news anchor; a nine-time Emmy Award-winner. She is best known for her years as prime-time anchor in Chicago, the second largest market, weekdays at 5pm, 6pm and 10pm. She has also appeared in several major movies (see Film credits) and at least one television dramatic series (see Television credits). She is the first African-American woman to anchor the prime-time news in Chicago. She actually entered the Chicago TV market as a reporter after a successful career as newspaper journalist. She earned an advanced degree in journalism at Columbia University in New York.

Burns earned an undergraduate degree in Politics and Mass Communications from Cleveland State University and a master's degree from Columbia University Graduate School of Journalism in New York City.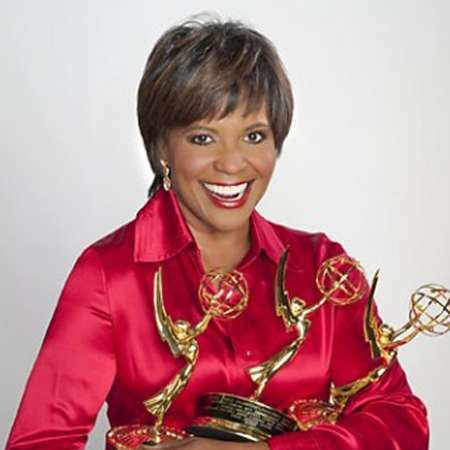 Diann Burns began her career as a print journalist in Cleveland Ohio for The Plain Dealer in the late 1970s until 1980. At that time, she moved to New York and completed her master's degree in journalism at Columbia University in 1981. From 1981 until 1983, she was at WPIX. In 1983, she joined NBC-affiliated WCMH television as a general assignment reporter, where she was named news anchor in 1984. From 1985 until 2003, she was the 5pm and 10pm weekday news anchor at American Broadcasting Company (ABC) owned and operated WLS-TV Chicago, where she was Chicago's highest-paid television news professional before joining WBBM-TV in 2003 as the weekday 5pm, 6pm and 10pm news anchor, until leaving WBBM in 2008. WBBM is owned and operated by CBS (Columbia Broadcasting System. ABC is owned and operated by The Walt Disney Company.
War-torn Somalia, where she was NOT embedded with US troops, but on her own. No makeup, no lighting, no running water, no teleprompters.
Reporting live just outside a mobile home rigged with enough explosives to destroy an entire neighborhood in Glenview, Cook County, Illinois—the bomb was part of a booby-trap left for rescuers and police responding to the body in a suicide.
With Nelson Mandela during his first United States tour after his release after 27 years as a political prisoner under Apartheid in South Africa.
Questioning the man just arrested for (and later convicted of) murdering Michael Jordan's father.
1974-79: Cleveland State University, Cleveland, Ohio
1979–80: The Plain Dealer (newspaper) Cleveland, Ohio
1980-81: Columbia University Graduate School of Journalism, New York, NY
1981-84: WPIX Television, a Tribune company, New York, NY
1984-85: WCMH Television, an NBC affiliate, Columbus, Ohio
1985–2003: WLS Television, owned and operated by ABC, a Walt Disney Company, Chicago, Illinois
2003-08: WBBM Television, CBS-owned and operated, Chicago, Illinois
2008-2011: Next TV, Chicago Urban League, Chicago, Illinois
2011–present: Diann Burns Media, Los Angeles, California
Among Burns' many awards are nine Emmys - one national and eight regional.
Burns and her charitable foundation awarded record scholarships for underprivileged students to go to college. She is the spokesperson for Pediatric Aids Chicago. She also works with Girls in the Game, an organization that promotes fitness and health as a way to teach girls to persevere and gain confidence to careers. Burns is active with the Ronald McDonald House, the Northern Illinois Chapter of the Multiple Sclerosis Society, and The Support Group, an organization that assists high school students with school work and home life by providing tutoring and social services. She lends her time and talent to the benefit of numerous other causes, especially organizations that focus on children and education.
Until recently, Burns and her now teen-aged son resided in Chicago's Lincoln Park, see: "Chicago TV Anchor Diann Burns sells her Lincoln Park Mansion for $4,525,000" - Curbed.com (paraphrased, see article). There are unconfirmed reports (not confirmed by Burns herself) that she may be relocating to California for a career opportunity, as published in various media outlets.
Burns appeared in several major motion pictures, playing herself, including:
Richie Rich 1994, starring Macaulay Culkin.
Primal Fear (film) 1996, starring Richard Gere.
The Negotiator 1998, starring Samuel L. Jackson.
Burns is known to have appeared in at least one television dramatic role as someone other than herself:
Boss - 2011, episode 5, starring Kelsey Grammer, on Starz.
Diann Burns Wikipedia