Diana al-Hadid





Artist





1981

Aleppo, Syria




Sculpture, Installations, Drawing




Kent State University, Virginia Commonwealth University, Skowhegan School of Painting and Sculpture
Diana Al-Hadid (born 1981) is a contemporary artist who creates sculptures, installations, panels and drawings using various media. She was born in Aleppo, Syria, in 1981 and currently lives and works in Brooklyn, New York.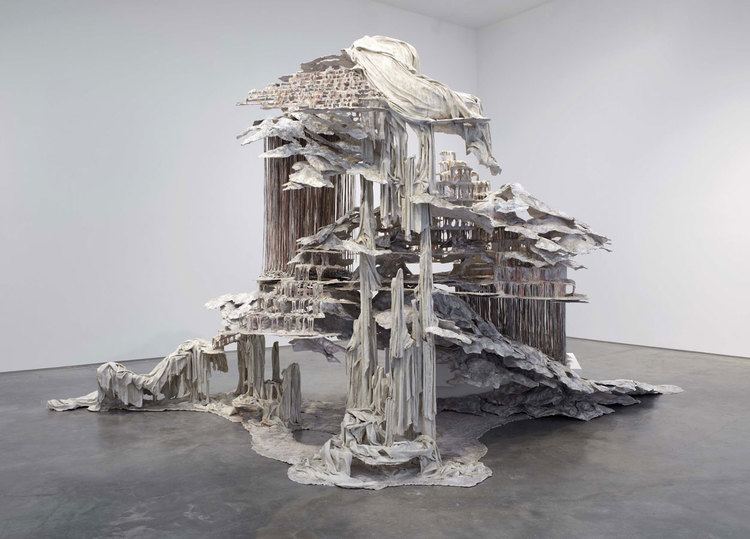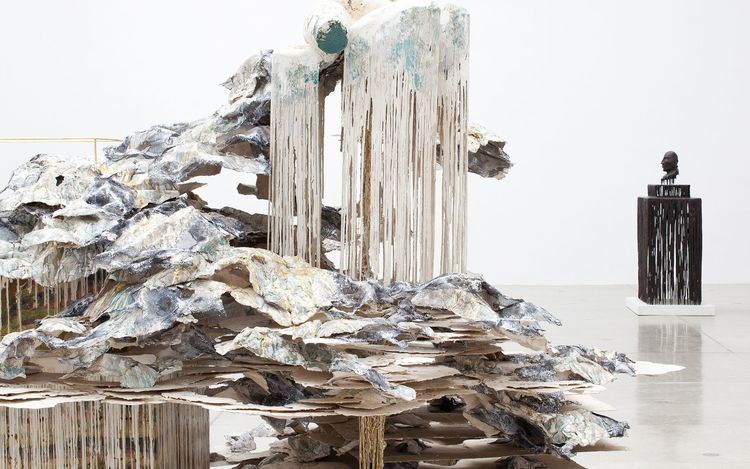 Al-Hadid was born in Aleppo, Syria in 1981. At the age of five, she emigrated with her family to Canton, Ohio. Al-Hadid decided at the age of 11 that she wanted to be an artist, although she wasn't initially sure how to pursue a career as an artist. Al-Hadid credits her immigrant background for her later success. The experience of being an immigrant in a new country helped her learn to properly navigate the grants process.
In 2003, Al-Hadid received a BA in Art History and a BFA in sculpture from Kent State University in Ohio., In 2007, she received an MFA sculpture from Virginia Commonwealth University, Richmond (2005),. Later, she attended the Skowhegan School of Painting and Sculpture, Skowhegan, Maine (2007).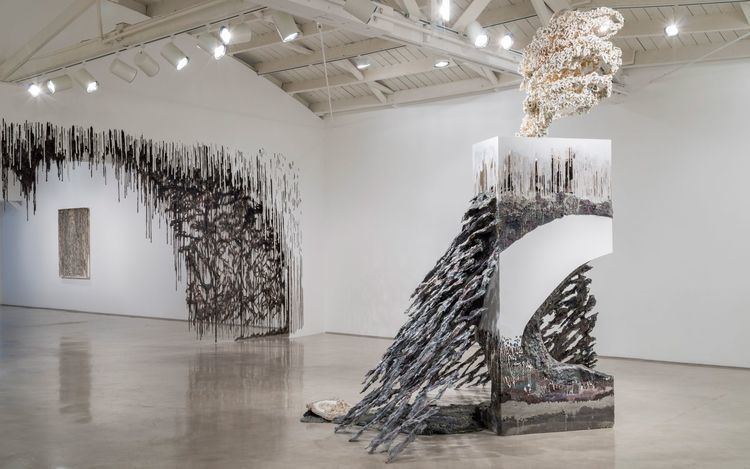 Diana Al-Hadid's often large-scale work is shown internationally. Her sculptures, panels, and drawings often reference "art from centuries past." Al-Hadid also sources conceptual ideas and imagery from literature, history, anatomy, architecture, cosmology, and physics. Her work blurs the boundaries between figuration and abstraction. Al-Hadid has described her work as "impossible architecture." Her sculptures frequently draw from a myriad of incongruous sources in order to confront mystical and scientific understandings of the world. Al-Hadid says of her work, "I am not trying to discover who I am through my work. I am exploring those things that make less sense to me, where there is something new to discover." Despite their sheer physical presence, her monumental works are intricate and ethereal, inviting viewers to contemplate the human condition. Al-Hadid builds her sculptures in parts that can be assembled and disassembled, and she explores the evolution of ideas as her work develops from beginning to end. Al-Hadid enjoys the process of creation: "That's what occupies my mind: How do I build it?"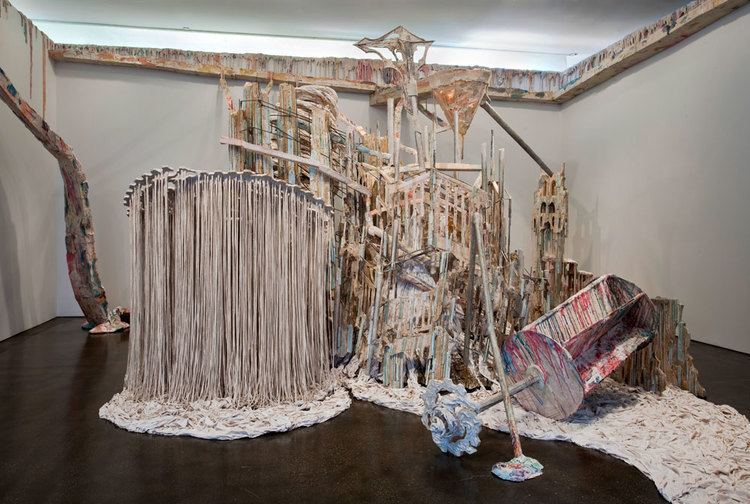 Diana Al-Hadid is represented in New York City by Marianne Boesky Gallery. Her work is included in such influential collections as the DeCordova Museum and Sculpture Park, The Whitney Museum of American Art, Virginia Museum of Fine Arts, The Museum of Fine Arts, Houston, Weatherspoon Art Museum, The University of North Carolina at Greensboro, The C-Collection, Vaduz, Principality of Liechtenstein, and The Judith Rothschild Foundation, New York, NY. Al-Hadid has had solo exhibitions at the Secession in Vienna, Austria, Columbus College of Art and Design, Weatherspoon Art Museum, Virginia Museum of Fine Arts, Nasher Sculpture Center, Centro de Arte Contemporáneo, La Conservera, Nevada Museum of Art, and the Hammer Museum.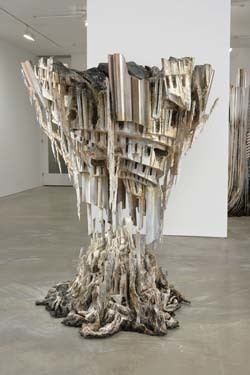 Kent State University, Distinguished Honors Alumni (2014)
Residency at Siena Art Institute, Siena, Italy (2014)
Residency at Flying Horse Press (2014)
The Joan Mitchell Foundation Painters and Sculptors Grant (2011)
Nucci Award, USF Graphicstudio, Tampa, FL (2010)
Nimoy Foundation Award to support artist residency at USF Institute for Research in Art (2010)
Louis Comfort Tiffany Foundation Grant (2009)
United States Artists Rockefeller Fellow (2009)
New York Foundation for the Arts Fellow in Sculpture (2009)
Pollock-Krasner Foundation Grant, New York, NY (2007)
Residency at Skowhegan School of Painting and Sculpture, Skowhegan, ME (2007)
Residency at Artist-in-the-Marketplace Program, Bronx Museum, New York, NY (2006)
Residency with Full Fellowship at Vermont Studio Center, Johnson, NY (2006)
Residency at Sculpture Space, Utica, NY (2006)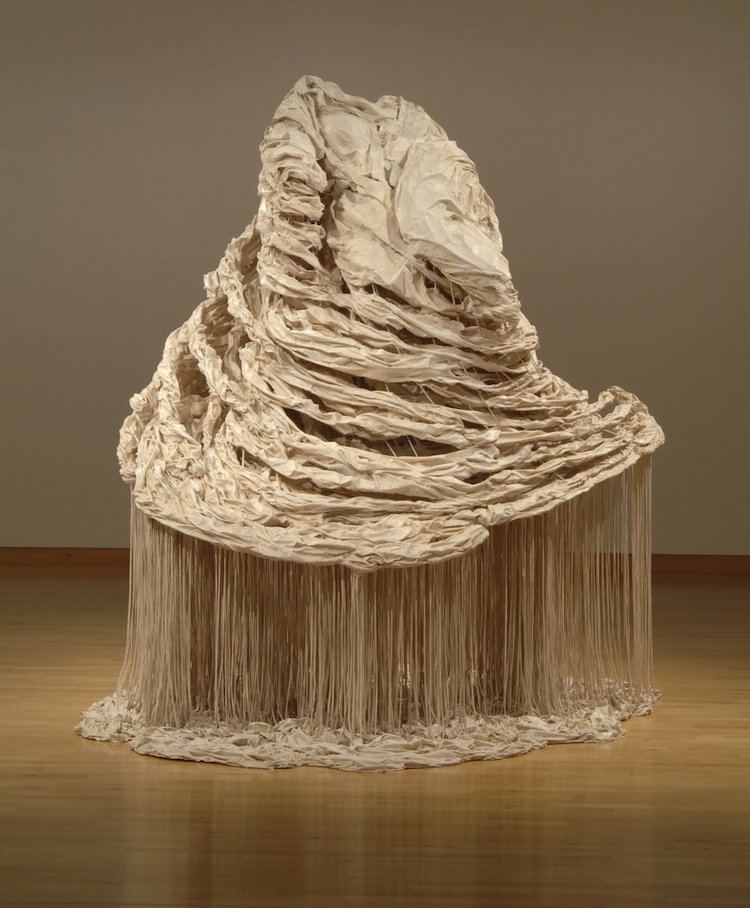 Diana al-Hadid Wikipedia