7.4

/

10

Alchetron

7.4

Rate This




Director

Sibi Malayil


Music director

Vidhya Sagar




Writer

Reghunath Paleri




Language

Malayalam




Genre

Musical, Drama, horror


Screenplay

Raghunath Paleri


Country

India







Release date

December 25, 2000 (2000-12-25)




Featured songs

Poove Poove, Karale Nin, En Jeevane, Entharo Mahanu, Mathapoothiri




Cast

Mohanlal (Vishal Krishnamoorthy),

Jayaprada

(Angelina Ignatious (Aleena)), Vijayalakshmi (Sneha), Janardhanan (Principal), Murali (Alberto), Jagathy Sreekumar (Priest)


Similar movies

Related Sibi Malayil movies


Tagline

Someone Wants To Say Something To Someone
Devadoothan malayalam hit song truveo video search
Devadoothan (English: The Heavenly Messenger) is a 2000 Indian Malayalam-language musical mystery horror thriller film directed by Sibi Malayil and written by Raghunath Paleri. The film stars Mohanlal, Jayaprada, Vijayalakshmi, Vineeth Kumar, and Murali. The film's cinematography was done by Santosh Thundiyil and features a soundtrack and film score composed by Vidyasagar.
Contents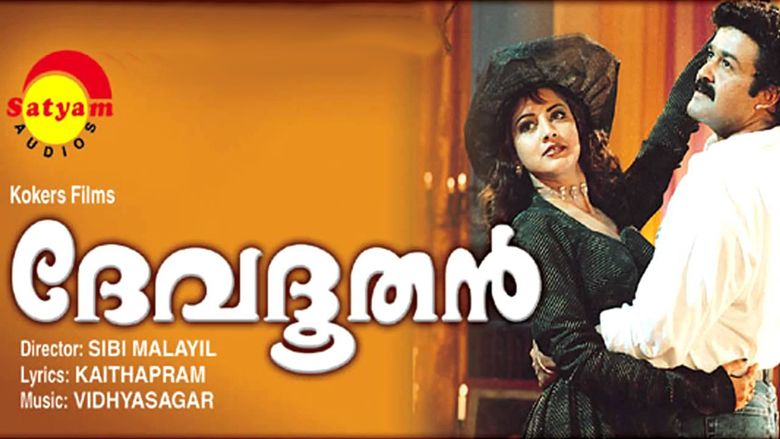 Vishal Krishnamoorthy (Mohanlal) was expelled from his college, accusing him for playing a protected musical instrument called the Seven Bells. Years after, he receives an invitation letter from his old college principal (Janardhanan) to direct a musical play in the college. Krishnamoorthy returns to college to unravel the mystery of the Seven Bells, that plays by itself at night.
Devadoothan was a Christmas release on 25 December 2000. The film received positive critical reception, it won three Kerala State Film Awards, including the award for Best Film with Popular Appeal and Aesthetic Value, Best Music Director for Vidyasagar for its critically acclaimed songs, and Best Costume Designer (A. Satheesan).
Plot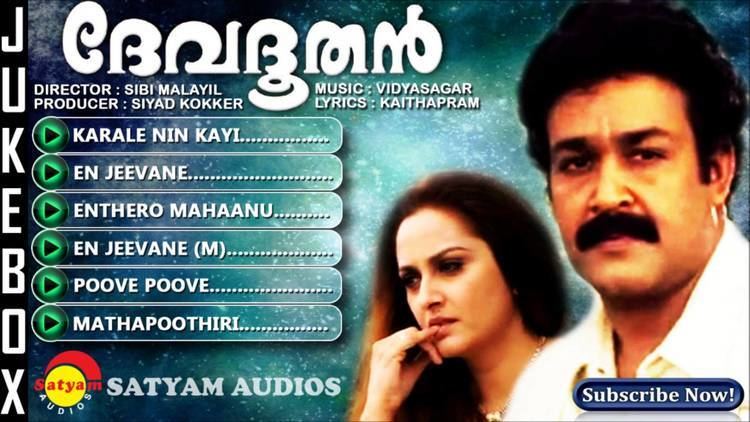 Vishal Krishnamoorthy (Mohanlal) is a reputed musician who is about to receive a prestigious music award for his musical album "Rhythm of Love". From there, the story cuts back to his past where Vishal is struggling to pay a large debt and to build a career of his own. Despite having a deep knowledge and passion in music, he tried to establish a living with other businesses, only to end up in vain. In this context, Vishal gets a letter from the principal-cum-priest (Janardhanan) of his old college, from where he could not graduate. It was an invitation, or rather a request, as said by the principal to direct a musical play with the present students of the college, written by himself. Vishal refuses to accept the call because of his hatred towards the college, but later decides to go.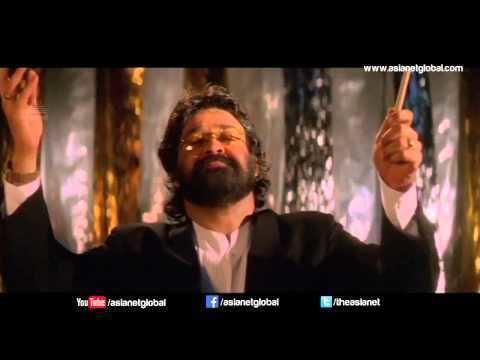 Years back, Vishal was expelled from college by Madam Angelina Ignatius (Jayaprada) who runs the institution in memorial of her late father, William Ignatius (Kitty). There was a special musical instrument called the "Seven Bells" which was kept by Angelina, locked in a chapel inside the college premise. To her much affection, she never allowed anyone near it and was kept untouched. Vishal was accused by Angelina for playing the Seven Bells, which he refused and claimed that it was playing in its own, but she expelled him on her decision.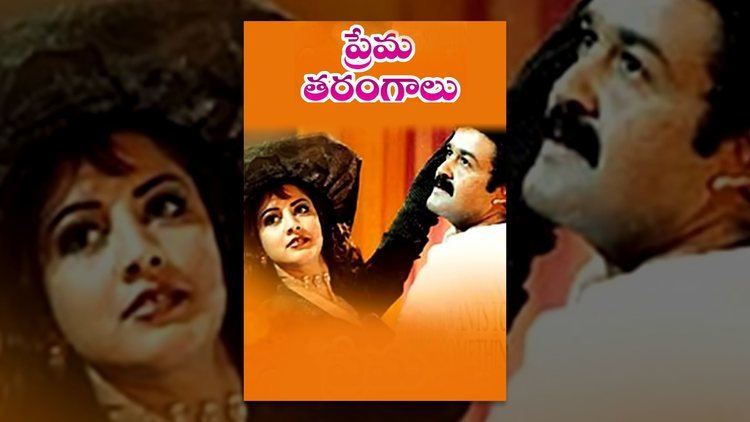 Vishal arrives in the college. The story of the play to be directed is about a love story of Mary and Nikhil Maheswar. The story goes on like Mary is the only daughter of a rich man, she fall in love with a poor young musician, Nikhil Maheswar. Despite the dislike from her father, she became deeply intimate with Maheswar. Later, Maheswar went to his home to get the consent of his parents for their marriage, but he never came back. Mary keeps waiting for him. While rehearsing the play, Vishal interferes at certain occasions and changes some situations and events in the play.
At first night of his arrival, as he is composing a song for the play, he hears a beautiful melodic composition from the tape record near him. He turns it off, but the music goes on from nowhere. He realizes the shocking fact that it was the same Symphony that was heard from the Seven Bells that made him expelled from the college. The next day, as the rehearsal progress, in a scene where Mary expresses her love to Maheswar, Vishal gets irritated by the name Mary and replaces it with Aleena which he extracts from the music he heard last night.
On night, Vishal is awakened from sleep by the same music. He follows it and finds that it is coming from the chapel of the Seven Bells. He immediately rushes to the chapel to see who was playing it. He saw nobody but playing by itself. Hearing the music Angelina reaches there and sees Vishal sitting in front of the Bells. She again accuses him of playing it and tries to get him out of the college, but Vishal decides to stay and find out the truth about the mystery.
Vishal asks the principal about how his got the name Nikhil Maheswar. To which he tells, that it was from an old poetry of Angelina about love, he got the name, which surprises Vishal. He doubts whether Angelina had any love affair with someone before. Looking for the answer he reaches an old priest, who was aware about young Angelina, who tells Vishal that her actual name is Aleena. She got the Seven Bells from her father William Ignatius, who got it by ancestry. William brought someone from far to play the instrument. His name was Maheswar (Vineeth Kumar). Her admiration to Maheswar's music turned to love, which her father protested. After six years, Maheswar left Aleena promising that he would return, but never came back. Aleena is still waiting for him. Vishal now realizes why Angelina keeps the Seven Bells like a treasure.
Vishal searches for any books about the Seven Bells in the college library, he gets a piece of paper with some musical notation from an old book. He feels it was written by Maheswar. Trying to play it on the instrument he understands it is the same music he hear at night. Suddenly he feels like he loses his sight. With that intuition he feels Maheswar was blind. He reaches to Angelina and shows the notation to her. She admits that it was written by herself, she tells Vishal can never play that composition in the Seven Bells. She feels pity on him and tells him their love story.
At night when Vishal was sitting in front of the Seven Bells, Sneha (Vijayalakshmi), the student who plays role of Mary in the play and who is a fan of Vishal's music reaches there and requests to play the bells. Vishal reveals the truth that it was not he who plays the instrument but someone else with no shape. It can be either Aleena's father or her lover Maheswar, anyhow somebody wants to say something to someone.
One night, Vishal had a dream vision of a horse cart. Asking about it to Angelina, she brings Vishal to see her old cart which she used to take Maheswar out. There he met Alberto (Murali), William's old stable man. Vishal feels something mysterious about Alberto. Vishal again reaches the library to find more books about the Seven Bells, he finds a human Skelton in a glass rack. He is told by the principal that it was the workers who got it when they dig the soil for laying foundation for a new hostel block.
Vishal came to know from Alberto that Maheswar was buried alive by himself and William. The skelton he saw in the library is Maheswar's skelton. Unaware of all these facts, Aleena lays flowers to her father on his tomb, and still waiting for her lover. When Vishal tells Sneha that he cannot let Aleena know about the truth, the Seven Bells starts to play so terribly. Aleena now understands the fact and she goes to the library hall where the skelton is kept. Vishal tries to stop her but he is blocked by the spirit of Maheswar. At the end, Maheswar takes Aleena's soul with him and two doves seen flying to the sky.
Cast
Mohanlal as Vishal Krishnamoorthy
Jayapradha as Angelina Ignatious / Aleena
Vijayalakshmi as Sneha
Vineeth Kumar as Maheshwar
Murali as Alberto
Jagathy Sreekumar as Priest
Janardhanan as Principal
Jagadish as Ithakk
Joice Nadakapadom as Joy
Sharath Das as Manoj
Lena as Annie Kurian
Dhanya Menon
Kitty as William Ignatius, Aleena's father
Soundtrack
The film's songs were composed by Vidyasagar and all lyrics were penned by Kaithapram Damodaran Namboothiri (except the Tyagaraja song "Entharo Mahanu"). The traditional Tyagaraja song "Entharo Mahanu" was re-mixed with a western classical composition for the film. Vidyasagar won the Kerala State Film Award for Best Music Director for the film. The soundtrack was released by the music Label Satyam Audios.
All music composed by Vidyasagar.
References
Devadoothan Wikipedia
(Text) CC BY-SA
Devadoothan IMDb
Devadoothan themoviedb.org