President

Barack Obama




Succeeded by

Julianna Smoot




Political party

Democratic Party




Children

Victoria Rogers




Preceded by

Amy Zantzinger




Full Name

Desiree Glapion




Name

Desiree Rogers




Siblings

Roy A. Glapion






Born

June 16, 1959 (age 56) New Orleans, Louisiana, United States (

1959-06-16

)


Alma mater

Wellesley College Harvard University




Role

Former White House Social Secretary




Spouse

John W. Rogers, Jr. (m. 1988–2000)




Education

Harvard Business School (1985), Wellesley College (1981), Academy of the Sacred Heart, Harvard University




Parents

Joyce Glapion, Roy Glapion




Similar People

Barack Obama, John W Rogers - Jr, Eunice W Johnson, Tareq Salahi, John H Johnson
Cnn interview with white house social secy desiree rogers
Desiree Glapion Rogers (born June 16, 1959, in New Orleans, Louisiana) is an American business executive who is the Chief Executive Officer of Johnson Publishing Company. In November 2008 she was selected by Barack Obama's office as the White House Social Secretary for the incoming administration, the first person of African-American descent to serve in this function. On February 26, 2010, the Chicago Sun-Times′ Lynn Sweet reported that she planned to step down. Rogers was replaced by Julianna Smoot, former chief of staff to the U.S. Trade Representative Ron Kirk. Smoot was the Obama presidential campaign chief fund-raiser. On August 10, 2010, Rogers was named CEO of Johnson Publishing Company.
Contents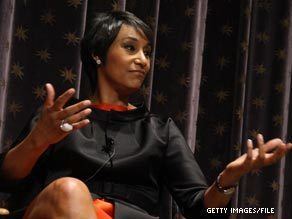 Former white house social secretary desiree rogers who resigned after an uninvited couple crashed a
Biography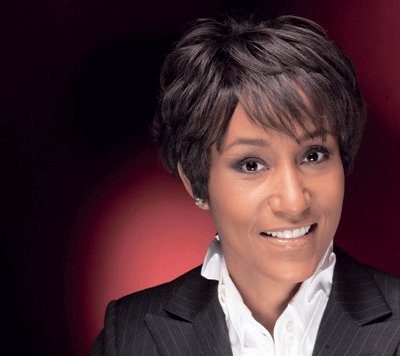 Rogers was born on June 16, 1959 in New Orleans, Louisiana. She is the daughter of the late Roy Glapion and his wife Joyce. Her father was the former director of sports for the New Orleans Public Schools and a member of the New Orleans City Council. Her mother ran day-care centers. She has one brother, Roy A. Glapion, a businessman who is active in civic life in New Orleans. Rogers is a descendant of Voudou priestess Marie Laveau Glapion. Rogers graduated from the Academy of the Sacred Heart in New Orleans in 1977. She earned a Bachelor's degree in political science from Wellesley College in 1981. Rogers earned a MBA from Harvard Business School in 1985.
After graduate school, Rogers married John W. Rogers, Jr. and moved to Chicago, Illinois, where she began her career. They have one daughter together. They are divorced.Rogers was named twice as queen of the Zulu Social Aid and Pleasure Club, a Mardi Gras krewe dating back to 1916. She was first queen in 1988. Her father was instrumental in leading the krewe from a dwindling band of fewer than 100 black men in the early 1970s to a robust, financially healthy and racially integrated krewe by the 1990s. Glapion served variously as finance chairman, president and chairman of the Zulu board. In 2000 Rogers reprised the reign in honor of her father, who died in 1999. Rogers' mother, Joyce Glapion, now retired, was also active in Carnival. Rogers is an Obama family friend. Her former husband, also Obama's Inaugural Co-Chair, is a former teammate of Michelle Obama's brother Craig Robinson on the Princeton University basketball team. Rogers' brother and mother still live in New Orleans. Rogers is a survivor of breast cancer, following a diagnosis in 2003.
Career
After graduate school, Rogers moved to Chicago, Illinois, and began working for AT&T. Soon thereafter, she became an executive for restaurant and real estate developer Larry Levy.
In 1990, Rogers was appointed by Republican Governor Jim Edgar, to run the Illinois State Lottery, a $2 billion state agency. She led the agency until 1997. During her tenure, Rogers worked extensively with over 8000 retailers to increase the sale of instant ticket products from 300 million to over 600 million. Rogers attended the 1992 Republican National Convention as an alternate delegate.
Beginning in 1997, Rogers worked as vice-president of corporate communications for Peoples Energy (PE), which is now a natural gas subsidiary of the Integrys Energy Group. In 2000 she was promoted to Chief Marketing Officer, then to Senior Vice President of Customer Service. She advanced to Vice President of Corporate Communications. In September 2001, she became senior vice-president of the overall corporation and its utility subsidiaries.
In 2003 Rogers was named to the board of Equity Residential, a $15 billion residential real estate investment trust (REIT).
In 2002, Rogers attended the Harvard Kennedy School Women and Power Program. This program was designed for senior women executives, particularly private sector executives who have demonstrated an interest in public leadership.
In July 2004 Rogers was selected as president of both Peoples Gas and North Shore Gas, the two utility subsidiaries of PE. She was the first female African-American to hold those posts. It was a time when the company faced major challenges, implementing an overall restructuring of critical business functions to meet financial targets while increasing customer satisfaction. As PEs president, Rogers improved response times at the customer service center, converted paper records of inspection results to an electronic system, and eliminated a massive backlog of home gas meter inspections.
In April 2006, the Illinois Commerce Commission launched an investigation to see if employees falsified safety reports on some of its gas pipes. State inspectors found that about 40% of the pipes had inadequate corrosion protection. More seriously, at about 10% of the locations where PE had provided positive test results, the inspectors could not find any monitoring equipment to take a reading, raising questions about whether false results had been recorded. Rogers determined the extent of the corrosion-testing problems, installed a new training and auditing regimen, and hired quality-control employees to check compliance work. To date, no leaks have been found.
Peoples Energy was bought by Wisconsin-based WPS Resources Corporation in July 2006. The merged companies became the Integrys Energy Group in the first quarter of 2007. Rogers initially stayed on as President of Peoples Energy, the gas subsidiaries of the new holding company.
In July 2008 Rogers joined Allstate Financial, a business unit of The Allstate Corporation, to run a new social networking initiative of the company. The initiative would connect middle-market consumers with other like-minded consumers of the enterprise. She became a member of Allstate Financial's Executive Committee.
In late 1999 Rogers and three other minority women quit the board of the Chicago Museum of Contemporary Art to protest what they regarded as a slow pace on diversity issues. They were the only female minority members among the museum's 63 trustees.
Rogers is a board member of Blue Cross Blue Shield of Illinois, the Northwestern Memorial Foundation and The Polk Foundation.
Rogers is Vice-Chairman of the Lincoln Park Zoo and serves on the executive committee of Chicago's Museum of Science and Industry. Previously, she served as the Chairman of the Board of the Chicago Children's Museum. Rogers is also a major contributor to fund-raisers to help Chicago win its bid for the 2016 Olympics, to which she donated more than US$100,000.
Roger's previous year's income, in a 2009 report, was a $350,000 salary from Allstate Financial, as well as $150,000 in board fees from Equity Residential, a real estate investment trust in which she also held at least $250,000 in stock. She also collected $20,000 in board fees from Blue Cross. Other assets reported in her checking account, stock investments, and mutual funds totaled at least $2 million.
Rogers aspired to modernize the art collection in the White House Presidential mansion by adding ethnic art.
White House gatecrash incident
Rogers was in the center of the controversy surrounding Tareq and Michaele Salahi, where the couple was able to enter, uninvited, a November 2009 state dinner hosted by President Obama in honor of Indian Prime Minister Manmohan Singh. The Secret Service ultimately took the blame for the failure after Democratic-majority members of the House Committee on Homeland Security voted against issuing Rogers a subpoena. According to The Washington Post, details of the dinner planning meeting between Rogers's office and Secret Service personnel are "being guarded by the [Obama] administration as a virtual state secret."
Life after The White House
After her stint as Social Secretary, Rogers was appointed the chief executive officer of the Johnson Publishing Company, overseeing publication of Ebony and Jet magazines.
Memberships
American Gas Association
Y-Me National Breast Cancer Organization - Trustee
Commercial Club of Chicago
Loyola University New Orleans - Trustee
The Chicago Network
Young Presidents' Organization (YPO).
WTTW (PBS affiliate) - Trustee
References
Desiree Rogers Wikipedia
(Text) CC BY-SA