Name

Denise Filiatrault




Role

Actress




Grandchildren

Mathieu Lorain








Born

May 16, 1931 (age 92) (

1931-05-16

) Montreal, Quebec


Spouse

Jacques Lorain (m. 1959–2006)




Children

Sophie Lorain, Daniele Lorain




Awards

Genie Award for Best Performance by an Actress in a Supporting Role




Movies

Bittersweet Memories, C't'a Ton Tour - Laura Cadieux, L'odyssee d'Alice Tremblay, Laura Cadieux II, The Plouffe Family




Similar People

Dominique Michel, Sophie Lorain, Daniele Lorain, Jacques Lorain, Pierrette Robitaille
Denise filiatrault et jacques laurin chante
Denise Filiatrault, (born May 16, 1931) is a Canadian actress and director.
Contents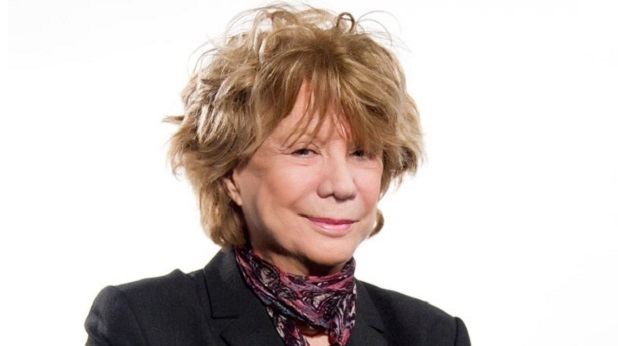 In 1982, she won a "Best Performance by an Actress in a Supporting Role" Genie Award for her performance in The Plouffe Family (Les Plouffe). In 2004, she was nominated for an "Achievement in Direction" and "Original Screenplay" Genie Award for Ma vie en cinémascope.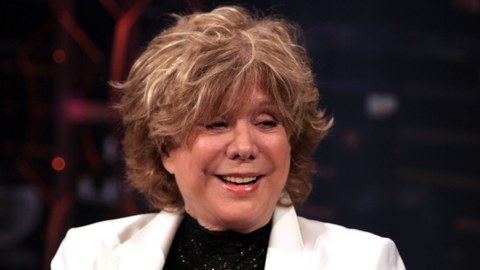 In 1994, she was made an Officer of the Order of Canada. In 2000, she was made an Officer of the National Order of Quebec. Filiatrault received a Governor General's Performing Arts Award for her work in television in 1999.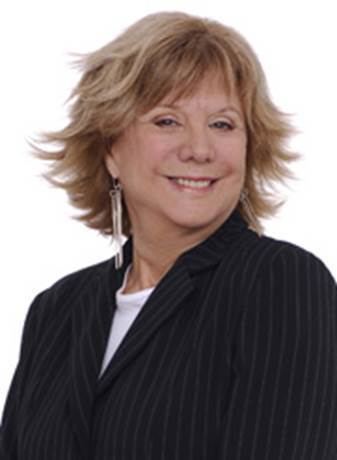 La derni re de denise filiatrault
Biography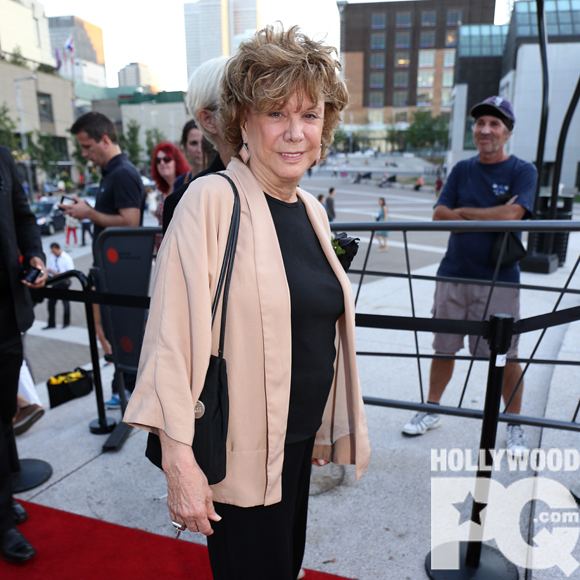 Filiatrault attained star status on TV in the 1960s, co-starring with Dominique Michel in the Radio-Canada television series Moi et l'autre (1967–71) and in many editions of Radio-Canada's annual New Year's special, Bye Bye. She had further success in Chez Denise (1978–1982), Le 101, avenue des Pins (1984–85) and Denise... aujourd'hui (1990–91).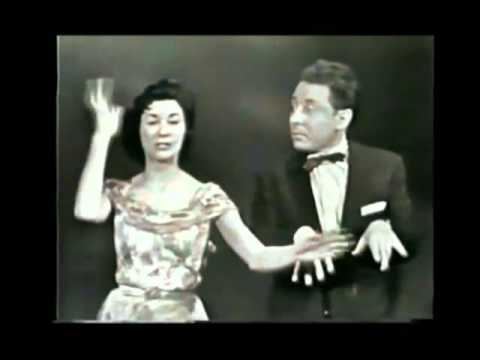 In addition to her television career, Filiatrault also performed in films and on stage, notably in works by Michel Tremblay. She was known to perform both comic and dramatic roles, such as André Brassard's film version of Tremblay's Il était une fois dans l'Est (1974), in Denys Arcand's Gina (1975), in several Franco-Canadian co-productions, specifically Gilles Carle's La Mort d'un bûcheron (1973), Fantastica (1980) and, in 1981, Carle's The Plouffe Family (Les Plouffe), playing the tormented Cécile.
Following Les Plouffe, Filiatrault took a break from film, concentrating more in writing and directing for theatre and summer comedy.
Filiatrault then decided to take the leap to directing cinema by adapting Tremblay's novel C't'à ton tour, Laura Cadieux (1998), a film that presents the world of overweight women yearning for love and affection. Filiatrault opted for a simple yet effective style that showcased the talents of the film's strong female leads. This dramatic comedy scored such success that Filiatrault soon after made its sequel, Laura Cadieux... la suite (1999) in which she further developed the characters and their world.
In 2002, she produced a new comedy fantasy, L'Odyssée d'Alice Tremblay, which received a lukewarm response from critics and moviegoers.
In 2003, taking advantage of the success of her motion picture characters, Filiatrault produced a television miniseries for TVA, Le Petit monde de Laura Cadieux (2003), before tackling a new film Ma vie en cinémascope (2004), a dramatic biography of 1930s-1950s singer Alyse Robi (played by Pascale Bussières). In 2006 Filiatrault received the Jutra Award for her overall career.
As artistic director of the Théâtre du Rideau Vert, she and the theatre were criticized in January 2015 by a coalition of Montreal arts groups for a year-end production in which a Caucasian actor portrayed hockey player P.K. Subban in blackface. Filiatrault responded that she was "shocked, outraged, and humiliated" by the reaction, saying that she had been in show business for 60 years and was the first person to hire a black Quebecer on television.
Filmography
Actress
-
Moi et l'autre (TV Series)
as
Denise Létourneau
-
Moi et l'autre (TV Series)
as
Denise Létourneau
2019
Menteur
as
Chauffeure Uber
2017
C'est le coeur qui meurt en dernier
as
mère de Julien
2017
True North (TV Series)
as
Stéphanie Poudrier
- Episode #3.7 (2017) - Stéphanie Poudrier
2012
Laurence Anyways
as
Gérante de la crêperie
1995
Scoop IV (TV Series)
as
Mme Berthiaume
- Episode #4.11 (1995) - Mme Berthiaume
- Episode #4.8 (1995) - Mme Berthiaume
- Episode #4.6 (1995) - Mme Berthiaume
1993
Au nom du père et du fils (TV Series)
as
Laurette Lafresnière
- Episode #1.9 - Laurette Lafresnière
- Episode #1.7 - Laurette Lafresnière
- Episode #1.6 - Laurette Lafresnière
- Episode #1.5 - Laurette Lafresnière
- Episode #1.4 - Laurette Lafresnière
- Episode #1.1 - Laurette Lafresnière
1992
Montréal ville ouverte (TV Mini Series)
as
Lucie Delicato
1992
Imogène (TV Series)
as
Martha l'immortelle (1987)
- Imogène: Les légumes maudits (1992) - Martha l'immortelle (1987)
1971
Bye-Bye (TV Series)
as
Various
- Bye-Bye 1991 (1991)
- Bye-Bye 1977 (1977) - Various
- Bye-Bye 1976 (1976)
- Bye-Bye 1971 (1971) - Various
1991
Denise... aujourd'hui (TV Series)
as
Denise
1991
Nelligan
as
Mère / mother supérieure
1991
La fille du Maquignon (TV Movie)
1990
Desjardins (TV Movie)
as
Madame Desjardins
1989
Blue la magnifique (TV Movie)
as
Prunella
1987
Avec un grand A (TV Series)
as
Lola Lajoie / Monique
- Pauline et Renée (1989) - Monique
- Lise, Pierre et Marcel - Partie 2 (1987) - Lola Lajoie
- Lise, Pierre et Marcel (1987) - Lola Lajoie
1988
Les tisserands du pouvoir (TV Mini Series)
as
Emma Leclair
- Episode #1.6 (1988) - Emma Leclair
- Episode #1.5 (1988) - Emma Leclair
- Episode #1.4 (1988) - Emma Leclair
- Episode #1.3 (1988) - Emma Leclair
- Episode #1.2 (1988) - Emma Leclair
- Episode #1.1 (1988) - Emma Leclair
1985
Adolescente, sucre d'amour
as
Mother
1985
Black Sequence (TV Series)
- Meurtres pour mémoire (1985)
1984
Le 101, ouest, avenue des Pins (TV Series)
as
Bella Zarov
1979
Chez Denise (TV Series)
as
Denise Dussault
- La terrasse (1980) - Denise Dussault
- Je t'ai rencontré simplement (1980) - Denise Dussault
- Jean-Paul chez le psychiatre (1980) - Denise Dussault
- Le client de la dernière heure (1980) - Denise Dussault
- Un homme à tout faire (1980) - Denise Dussault
- Les feuilles de thé (1980) - Denise Dussault
- Denise fait de la peinture (1980) - Denise Dussault
- La fièvre de l'or (1980) - Denise Dussault
- Le coiffeur Valentin (1980) - Denise Dussault
- Quizz (1980) - Denise Dussault
- Le Strip-Tease du chef (1980) - Denise Dussault
- Un médecin pour les plantes (1980) - Denise Dussault
- Des roses pour Denise (1980) - Denise Dussault
- Michel Tremblay va au restaurant (1980) - Denise Dussault
- On gèle au restaurant (1980) - Denise Dussault
- Roller-ball (1980) - Denise Dussault
- Le voyage organisé (1980) - Denise Dussault
- Denise, Thérèse, Etiennette, Michèle et les autres (1980) - Denise Dussault
- La fête des rois (1980) - Denise Dussault
- Le jour de l'an (1979) - Denise Dussault
- Tempête de noël chez Denise (1979) - Denise Dussault
- Les cadeaux de Christian (1979) - Denise Dussault
- Thérèse est enceinte (1979) - Denise Dussault
- Le restaurant Japonais (1979) - Denise Dussault
- Les mères aux fourneaux (1979) - Denise Dussault
- Les menottes (1979) - Denise Dussault
- Le personnel commère (1979) - Denise Dussault
- Le violoniste (1979) - Denise Dussault
- Denise est enrhumée (1979) - Denise Dussault
- Un bingo chez Denise (1979) - Denise Dussault
- Le commercial (1979) - Denise Dussault
- Les herbes de tante Eva (1979) - Denise Dussault
- Guy Lafleur chez Denise (1979) - Denise Dussault
- Denise monte un orchestre (1979) - Denise Dussault
- Les vacances (1979) - Denise Dussault
- Fédérico est dans une mauvaise situation (1979) - Denise Dussault
- La fête de Denise (1979) - Denise Dussault
- Denise change de barman (1979) - Denise Dussault
- Denise se déguise en Juive (1979) - Denise Dussault
- Jean-Paul joue aux cartes (1979) - Denise Dussault
- Thérèse est Vierge et non Scorpion (1979) - Denise Dussault
- Les coiffeurs d'a côté (1979) - Denise Dussault
- Denise arrête de fumer (1979) - Denise Dussault
- Le Chef est malade (1979) - Denise Dussault
- La blonde à mon mari (1979) - Denise Dussault
- Devinez qui vient souper ce soir? (1979) - Denise Dussault
- La souris (1979) - Denise Dussault
- Les Italiens (1979) - Denise Dussault
- Le divorce (1979) - Denise Dussault
- L'enseigne (1979) - Denise Dussault
- L'ouverture du restaurant (1979) - Denise Dussault
1979
Au revoir à lundi
as
La dame de la compagnie aérienne
1977
Le soleil se lève en retard
as
Marguerite Lapointe-Beaulieu
1976
Je suis loin de toi mignonne
as
Florence
1975
Rosa (TV Series)
as
Rosa (1975)
1974
Les beaux dimanches
as
Angéline
1974
Le Lit... Ze Bawdy Bed
as
Fabienne
1974
Par le sang des autres
as
Geneviève Barthélemy
1974
Il était une fois dans l'est
as
Hélène
1973
La mort d'un bûcheron
as
Blanche Bellefeuille
1972
Les indrogables (Short)
1972
Le p'tit vient vite
as
Carmen Ladouceur
1964
The Wayne and Shuster Hour (TV Series)
- Cyrano de Bergerac (1964)
1959
Les belles histoires des pays d'en haut (TV Series)
as
Délima
- La terre de Bidou (2/2) (1963) - Délima (as Denyse Filiatrault)
- Dubouquet visite l'avare (1962) - Délima (as Denyse Filiatrault)
- La course de chevaux sur glace (1962) - Délima (uncredited)
- La future maîtresse de poste (1961) - Délima (as Denyse Filiatrault)
- Jour d'élection (1960) - Délima (as Denyse Filiatrault)
- Alexis joue toujours à cache-cache (1959) - Délima (as Denyse Filiatrault)
1956
Nérée Tousignant (TV Series)
as
Mme Fabien
1954
Toi et moi (TV Series)
Writer
2004
Ma vie en cinémascope
2003
Le petit monde de Laura Cadieux (TV Mini Series) (writer)
1999
Laura Cadieux... la suite (writer)
1998
It's Your Turn, Laura (writer)
-
Alys Robi (TV Mini Series) (1 episode, 1995) (writer - 3 episodes, 1995)
- Episode #1.4 (1995)
- Episode #1.3 (1995) - (writer - dialogue)
- Episode #1.2 (1995) - (writer - dialogue)
- Episode #1.1 (1995) - (writer - dialogue)
1994
Alys Robi (TV Series documentary) (screenplay)
1989
Le Dépanneur olympique (TV Series)
1984
Le 101, ouest, avenue des Pins (TV Series)
1979
Chez Denise (TV Series)
1976
Bye-Bye (TV Series) (writer - 1 episode)
- Bye-Bye 1976 (1976) - (writer)
1976
Je suis loin de toi mignonne
Director
2004
Ma vie en cinémascope
2003
Le petit monde de Laura Cadieux (TV Mini Series)
2002
L'odyssée d'Alice Tremblay
1999
Laura Cadieux... la suite
1998
It's Your Turn, Laura
Soundtrack
2022
Canadiens Nordiques - La rivalité (TV Mini Series documentary) (performer - 1 episode)
- Les origines (2022) - (performer: "Rocket Rock 'n' Roll")
Thanks
2003
The Barbarian Invasions (thanks)
Self
2022
Filiatrault: Parcours d'une légende (Documentary short)
as
Self
2020
La tour (TV Series)
as
Self (2022)
2010
Les enfants de la télé (TV Series)
as
Self
- Episode dated 15 January 2020 (2020) - Self
- Episode dated 4 December 2019 (2019) - Self
- Episode dated 11 March 2015 (2015) - Self
- Episode #1.1 (2010) - Self
2019
On va se le dire (TV Series)
as
Self (2021)
2019
Bonsoir bonsoir! (TV Series)
as
Self (2019-2021)
2018
Cette année-là (TV Series)
as
Self (2021)
2018
Le show de Rousseau (TV Series)
as
Self (2018)
2004
Tout le monde en parle (TV Series)
as
Self
- Episode dated 9 April 2017 (2017) - Self
- Episode dated 6 May 2012 (2012) - Self
- Episode dated 27 November 2011 (2011) - Self
- Episode dated 10 May 2009 (2009) - Self
- Episode dated 12 December 2004 (2004) - Self
2017
Rétroviseur (TV Series)
as
Self (2017)
2016
Les Échangistes (TV Series)
as
Self (2017)
2015
Les beaux malaises (TV Series)
as
Self
- Le trou noir (2015) - Self
2014
Viens-tu faire un tour? (TV Series)
as
Self (2019)
2013
En mode Salvail (TV Series)
as
Self (2014-2016)
2012
Personnalités - Lumières sur... (TV Series)
as
Self
2011
Prière de ne pas envoyer de fleurs (TV Series)
as
Self (2020)
2011
Deux steamés (TV Mini Series)
as
Self
- Deux steamés avec Denise Filatrault (2011) - Self
2008
Juste pour rire (TV Series)
as
Self
- Spécial Coulisses 2007 (2008) - Self
2007
Le Banquier (TV Series)
as
Self (2015)
2003
Star académie (TV Series)
as
Self - Academy manager (2004) / Scene expression teacher
2001
Sucré salé (TV Series)
as
Self (2020)
1998
Les Francs-tireurs (TV Series)
as
Self (2003)
1998
Y'a plein d'soleil (TV Series)
as
Self (2006-2007)
1997
Le Poing J (TV Series)
as
Self (1999-2000)
1979
Les lundis de Pierre Nadeau (TV Series)
as
Self
1977
15 Nov (Documentary)
as
Self
1973
Backyard Theatre (Documentary short)
as
Actor - Demain Matin Montréal M'attend (as Denyse Filiatrault)
1971
Le temps de vivre (TV Series)
as
Self (1991)
Archive Footage
2003
René Lévesque, héros malgré lui (TV Mini Series documentary)
as
Self
References
Denise Filiatrault Wikipedia
(Text) CC BY-SA