Denise Coyle (born June 22, 1953) is an American Republican Party politician who served in the New Jersey General Assembly from January 2008 to January 2012, where she represented the 16th Legislative District.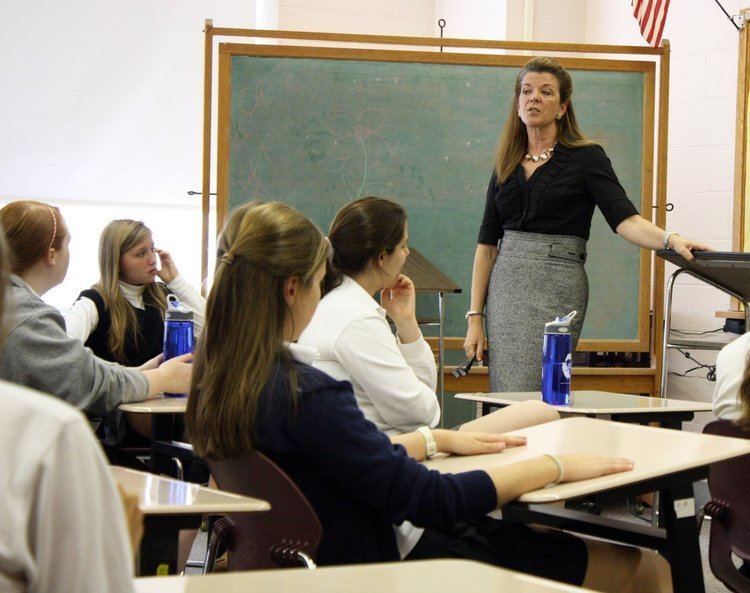 In the Assembly, Coyle served on the Financial Institutions and Insurance Committee and the Human Services Committee.
Coyle has been a member of the Somerset County Board of Chosen Freeholders from 1996–2007, serving as Deputy Director in 1998, 2003 and 2007 and as Director in 1999 and 2004. She served on the Branchburg Township Committee from 1992 to 1996, serving as Deputy Mayor of Branchburg in 1994, and as Mayor of Branchburg, New Jersey in 1993.
Coyle received a B.A. in History from Saint Mary's College, Notre Dame, Indiana, and was awarded a J.D. from Rutgers School of Law - Camden. Coyle is married to Dr. Dennis Coyle and has two daughters, Kathryn and Kara.
Coyle did not run for re-election in 2011. While she initially declared to run, she withdrew during the week of April 16, 2011. Following redistricting, Coyle would have needed to move her residence south in order to be able to run again in the 16th district. While she at first intended to do such, she later decided that it would not be possible. She was succeeded by Jack Ciattarelli.
Organizations:
Board of Trustees, Somerset County United Way, 1999–present
Treasurer, Founder/Co-Chair, Somerset County Regional Center Partnership, 1997–2002
Center for the American Woman and Politics
Eagleton Institute of Politics
Member, Heritage Trail Association
Leadership New Jersey
Member, New Jersey Association for Elected Women Officials
Member/Past President, Somerset County Governing Officials Association
Member, Somerset County Federation of Republican Women.
Caucuses/Non-Legislative Committees:
Executive Vice President, Somerset County Business Partnership, 2001–present
Member, New Jersey Highlands Task Force, 2003–2005
Member, Community Development Corporation-Renaissance Task Force, 2000
Vice President, Somerset Coalition for Smart Growth, 1998–2000
Chair, Somerset County Economic Development Summit, 1997, 1998
Governor's Council on Alcoholism & Drug Abuse.