Covid-19
4.4

/

10

1

Votes

Alchetron

Rate This




Scott Ziehl




February 7, 2006 (USA)





United States






Horror




Jon Lee




Mitch Gould




English






June 1, 2005 (2005-06-01)




William Bassett

(Cardinal White),

Sean Patrick Flanery

(Jake Greyman),

Billy Drago

(Asmodeus),

Colleen Porch

(Sister Sarah Ryan),

Tania Deighton

(Succubus),

Johnny Tri Nguyen

(Guard #5)


All Ladies Do It

,

The Key

,

Zandalee

,

The Voyeur

,

Blue Is the Warmest Color

,

Student Services




In The Final War Between Heaven & Hell, Pray He's On Your Side.
Demon Hunter is a 2005 action/horror film written by Mitch Gould and directed by Scott Ziehl which follows the half human/half demon Jake Greyman (Sean Patrick Flanery) who works for the church as the last resort when exorcism fails. This film co-stars Colleen Porch as the Demon Hunter's sidekick nun, Sarah Ryan, William Bassett as the overseeing church cardinal, Tania Deighton as the succubus, and Billy Drago as the demon of lust, Asmodeus.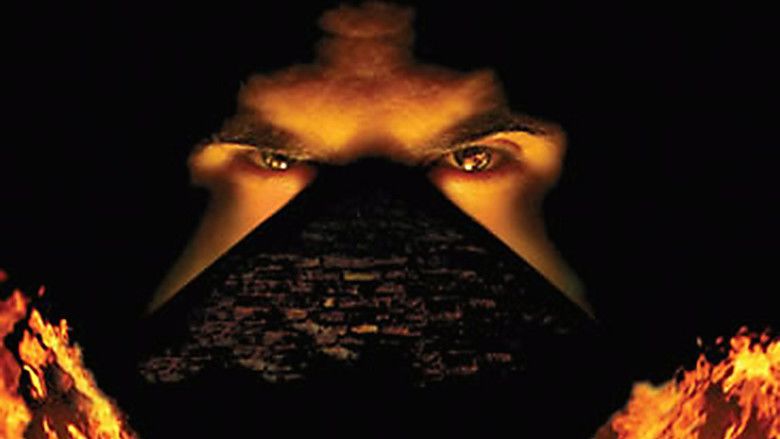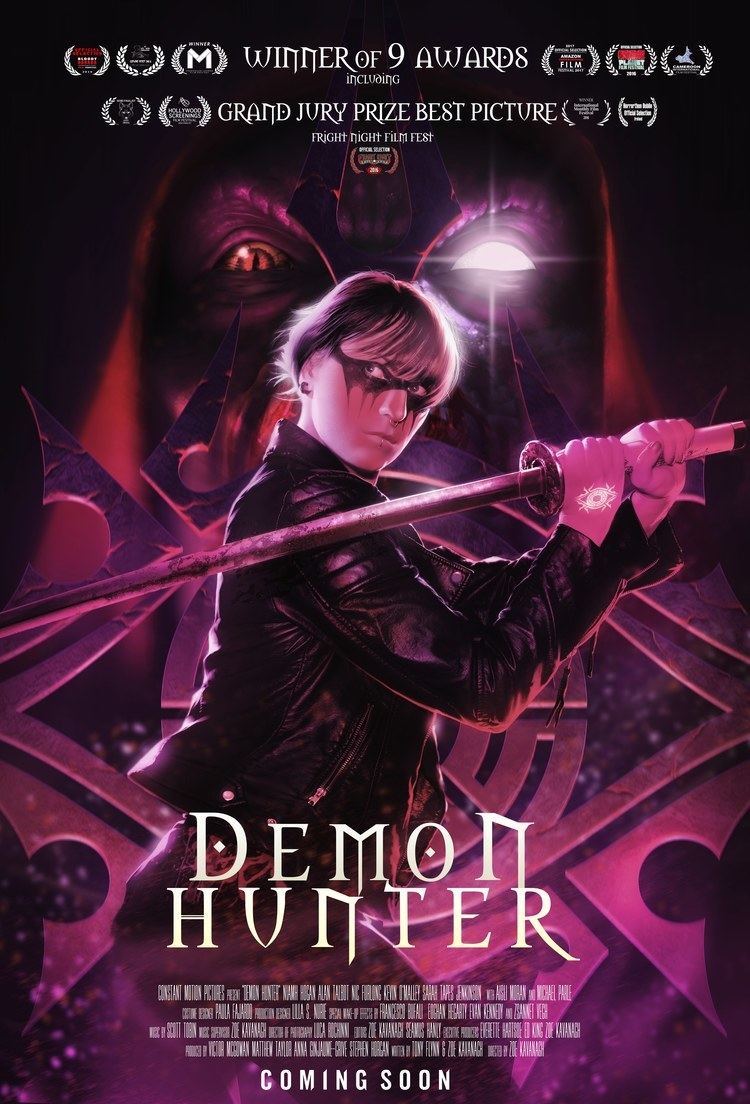 The movie begins in the middle of an exorcism, while demon hunter Jake Greyman waits downstairs in case the exorcism does not end well. It's quickly seen that Jake has a dark personality and is more than human. He is solely focused on killing demons regardless of what he must do to accomplish his task. He is a half-demon working for the church.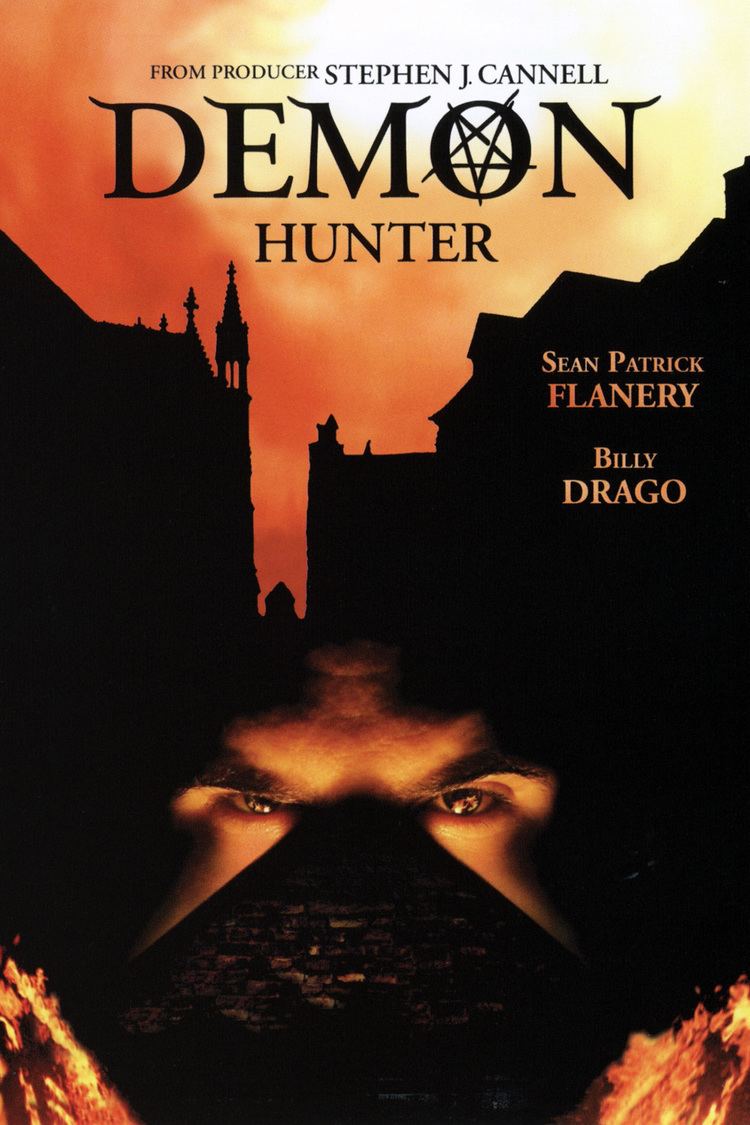 A young nun named Sarah assists in the investigation to find a connection between the possessed girls. Upon arriving at the office of a modeling agency Jake and Sarah find a corpse. While Jake searches through the desk a succubus comes through the dead man to taunt Jake - telling him that he has a different purpose in life and that he should take his rightful place in the world. Jake returns to the Church to inform that the girls were prostitutes and that there was a fourth name on the list.
Jake and Sarah track down the fourth name on the list, finding her to live in a very large house and that she married a wealthy man. Sarah believes the girl, Nancy, is safer because of this though Jake does not. The Demon has summoned Nancy and she leaves in a limo to the cemetery, where the Demon is hiding. Jake and Sarah, staked outside of Nancy's home, follow her there. At the cemetery Nancy leaves flowers at a grave and sees the demon. She informs her guards that the man is an old friend of her husband's and that they are to wait for her because she wants to speak to him in private and she then follows into the crypt where she saw the demon. Despite following Nancy to the cemetery Jake and Sarah are too late; they approach Nancy's guards just in time to find her stumbling back to the group of men in a daze and already showing signs of demonic possession. Jake knows he must kill Nancy before she has a chance to give birth to the demon's child, just as he did with the previous girls. A fight ensues between Jake and Nancy's guards, Nancy flees and Jake yells to Sarah for her to follow. Jake finds Sarah on the ground, alone, and gets angry when he realizes that she can not kill the girl possessed because she sees the women as victims and believes they could have been saved. Jake tells Sarah to return to the convent and walks away, in which she replies that he is a soulless bastard. At this point the demon had witnessed Jake's fight with the guards and his disappointment in Sarah and he calls to Sarah to come to him and to seek comfort with him. Jake interrogates one of Nancy's guards and walks back to the car where Sarah is waiting. Sarah talks Jake into letting her stay with him by claiming while she can't kill the girls or him, if he turns and joins the demons (knowing now that he is half-demon and more susceptible to becoming evil after hearing Nancy refer to him as half-breed) but that she is willing to die for her convictions and that when Jake goes against this demon she may be the only edge he has.
Jake and Sarah follow a lead down to an abandoned hotel where Nancy may be hiding. The demon is seen snatching a prostitute in the alley of the hotel, he then watches Jake and Sarah enter the building and then lies beside the unconscious prostitute and begins licking her. Inside the hotel Jake and Sarah come across a naked and dying man, he speaks of Nancy who is responsible for his condition and falls back into unconsciousness as Jake and Sarah continue deeper into the hotel now knowing that they are on the right trail. The next scene brings take place at a hotel room where the demon and his succubus are talking about the half breed (Jake) and Sarah. The succubus points out that the demon has become infatuated with Sarah because of her innocence. The succubus wishes to have Jake; she believes he will be a powerful ally. The demon tells her he is too dangerous and that he is to be destroyed. However, the succubus eventually persuades the demon to allow her to have him to enslave his soul and control him. As Jake and Sarah walk the halls of the hotel they come across rooms with various couples having sex. Jake determines the demon they are looking for is Asmodeus, the demon of lust. His power is what draws the prostitutes to the hotel, so he must be somewhere inside.
Jake and Sarah come across Nancy and, after a brief scuffle, Nancy runs off. Jake tells Sarah to wait in the hallway and he goes after Nancy. While searching one of the rooms Jake is confronted by the succubus who attempts to seduce him while Asmodeus shows up in the hallway where Sarah is waiting. Asmodeus once again calls for Sarah to follow him. She does but with her weapons ready for use against him. Sarah is assaulted in the hallway by Nancy, but uses her cross to burn Nancy and she then flees with Sarah chasing after her. Jake is seen rolling on the floor and kissing the succubus, which brings him closer to his cross and distracts the succubus enough for him to grab the weapon and kill her. Nancy is found by Sarah and after Nancy attempts to pounce Sarah shoots her with a gun in an attempt to slow her down to kill her but Asmodeus appears to Sarah following the shots which were also heard by Jake. Sarah shoots at Asmodeus but the bullets do nothing to him and the gun runs out of bullets. Asmodeus knocks Sarah out just before Jake shows up. Jake and Asmodeus fight. Jakes loses but Asmodeus does not kill him - claiming it doesn't matter to him whether Jakes lives or dies because in the end his soul will belong to him.
Jake awakes in the morning to find Sarah gone. He steals a motorcycle after breaking the arm of the biker. He rides back to the cemetery where Asmodeus seduces his other victims, and where he has brought Sarah. While Asmodeus begins to have sex with Sarah she transforms into a demon and kills him. Jake hears the growls of a demon and rushes into the crypt to see Sarah, as a demon, devouring the heart of Asmodeus. Sarah explains to Jake that he is not the only half breed to have been born and to have his dark side restricted by the church. Jake and Sarah fight after she refuses to play for the side of God any longer and is unable to convince Jake to do the same. Jake strangles Sarah and then walks out of the crypt seeming to be genuinely distraught over having to kill her. Jake goes to the church and confronts the Cardinal, angry and demanding why he wasn't told that Sarah was a half breed. He tells Jake that it was best if no one knew and that Sarah didn't know herself and while they had hoped Jake would kill the demon before he could get to Sarah, which they knew would bring out the demon in her, it wasn't a terrible loss that she is now dead. The movie ends with seeing the prostitute Asmodeus had snatched in the alley of the hotel now possessed with his child and then the camera pans up to see Jake dropping down from a fire escape to kill the prostitute.
Sean Patrick Flanery as Jacob "Jake" Greyman - The cynical and disillusioned protagonist of the film, Jake serves the church as an executioner in case an exorcism fails. A rebel angel and half-demon who works for the church to hunt down and kill those possessed by demons. He is a demon-spawn, a human with the soul of a demon. This gives him supernatural abilities that allow him to fight the demonic forces, but it also makes him beyond salvation and predestined for Hell. He is a gifted artist.
Colleen Porch as Sister Sarah Ryan - A nun and Jake's partner. She is later revealed to be a demon-spawn who, like Jake, has had her true nature suppressed by the church to serve their agenda.
William Bassett as Cardinal White - Jake and Sarah's employer. A devout and wise elderly man who wishes to save humanity, regardless of the cost.
Terrence Beasor – Bishop Desapio
Billy Drago as Asmodeus - The demon of lust, one of the original rebel angels, and the antagonist of the film.
Tania Deighton as The Succubus - A seductive servant of Asmodeus.
Demon Hunter (film) Wikipedia
Demon Hunter (film) IMDb
Demon Hunter (film) themoviedb.org