Covid-19
Demet Akalin




Demet Akalin




Turkish pop music




1990–present




Singer





April 24, 1971 (age 44) (

1971-04-24

)


Golcuk, Kocaeli, Turkey




Model, Singer-songwriter




Okan Kurt (m. 2012), Onder Bekensir (m. 2010–2010), Oguz Kayhan (m. 2006–2006)




Pirlanta, Rekor, Zirve, Kusursuz 19, Giderli 16





Twitter

Instagram
Demet Akalın is a Turkish pop singer and former model.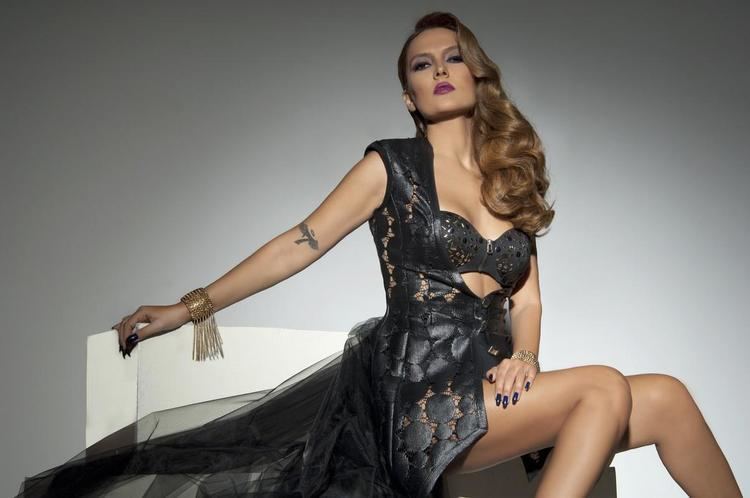 Akalın studied at Gölcük Barbaros Hayrettin Lisesi and initially wanted to become a journalist or a teacher. She won the 'Miss Mayo' beauty competition organized by Yaşar Alptekin. She joined Neşe Erberk Modeling Agency and worked as a professional model for six years. During this period, she also acted as the female lead in the movies 'Sensiz Olmaz' and 'Tele Anahtar'. In 1996, she started her music career with the song "Sebebim" (My Reason).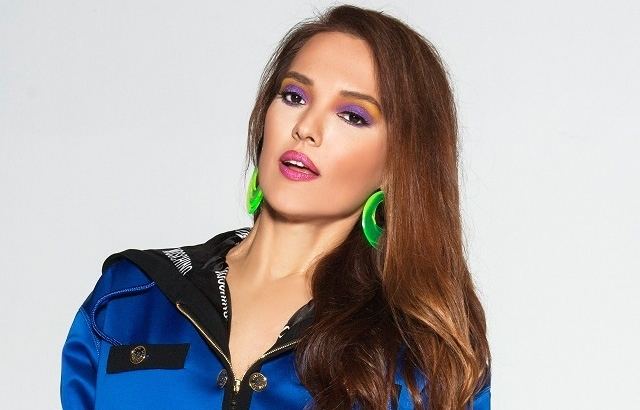 Her debut album Unuttum (I've Forgotten) was released in 1997. In 2004, she released her third studio album Banane, and the album's debut single "Bittim" (I'm Done) made her a famous popstar. Since 2004 she released hits such as "Aşkın Açamadığı Kapı" (The Door that Love Couldn't Open), "Banane" (I Don't Care), "Vuracak" (It's Gonna Hit), "Afedersin" (Sorry), "Herkes Hak Ettiği Gibi Yaşıyor" (Everybody Lives the Way They Deserve), "Alçak" (Ignoble), "Tatil" (Holiday), "Mucize" (Miracle), "Tecrübe" (Experience), "Evli, Mutlu, Çocuklu" (Married, Happy with Children), "Çanta" (Suitcase), "Olacak Olacak" (It Will Be, It Will Be), "Aşk" (Love).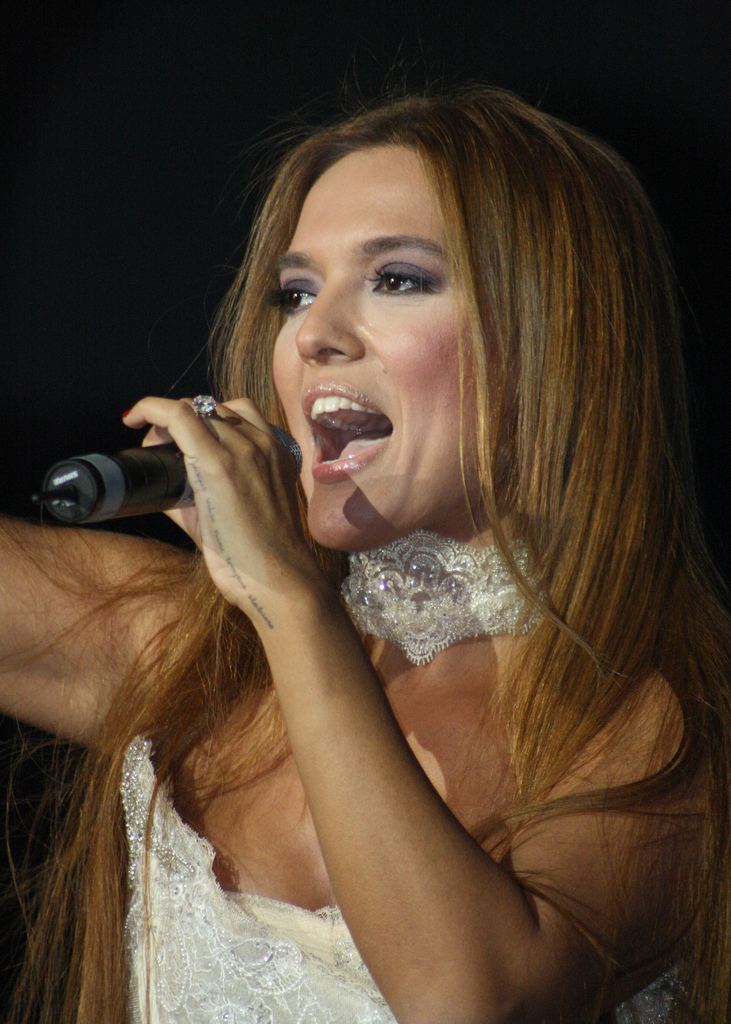 Her songs are regularly performed in Turkish nightclubs and bars.
Yalan Sevdan (Your Fake Love) – 2000
Tatil (Holiday) – 2007
Mucize (Miracle) – 2008
Toz Pembe (A Turkish phrase equivalent to "rose-coloured glasses" in English) – 2009
Yanan Ateşi Söndürdük (We Put Out the Burning Fire) – 2011
Aşk (Love) – 2011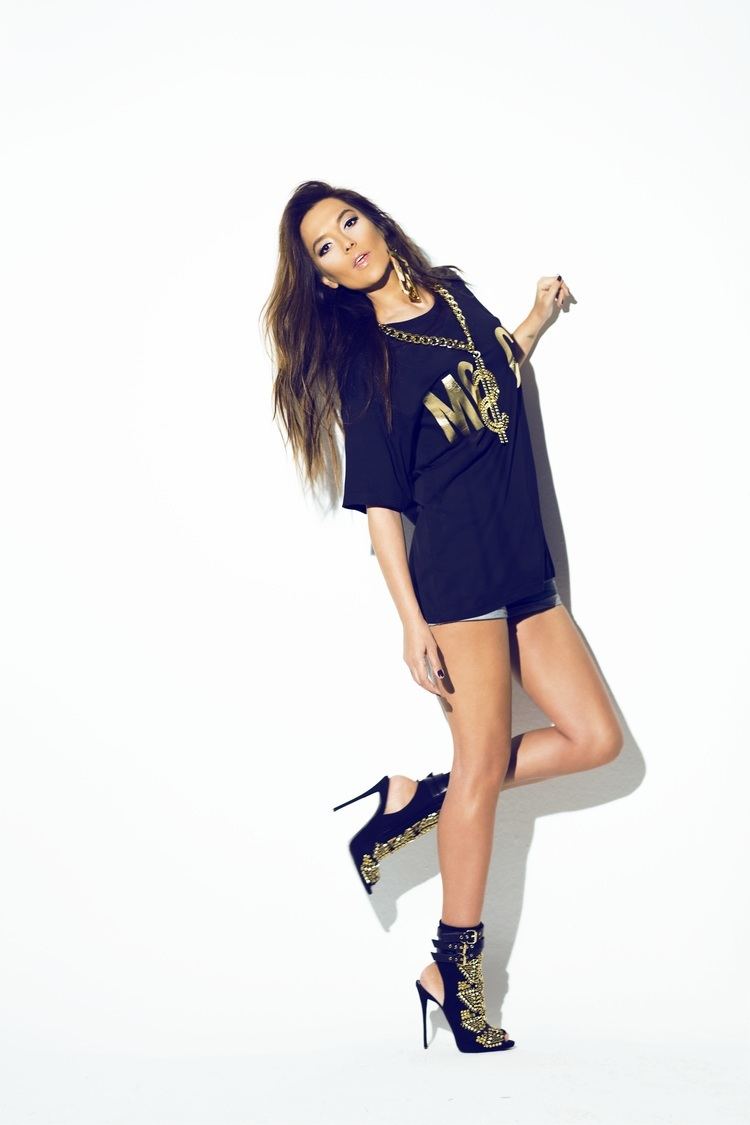 Sebebim (My Reason) – 1996
Unuttum (I've Forgotten) – 2003
Banane (I Don't Care) – 2004
Kusursuz 19 (The Perfect 19) – 2006
Dans Et (Dance) – 2008
Zirve (Peak) – 2010
Giderli 16 – 2012
Rekor (Record) – 2014
Pirlanta (Diamond) – 2015
Rakipsiz (Unrivaled) – 2016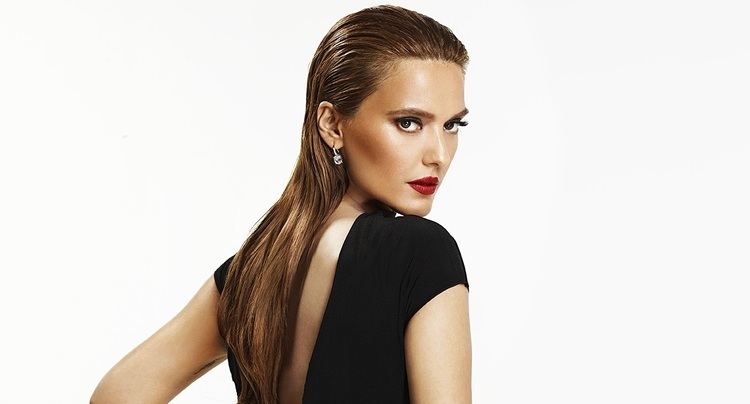 Sebebim (My Reason) – 1996
Asla Affedilmez (Never Unforgivable) – 1997
Sakın Vazgeçme (Never Give Up) – 1997
Senin Anan Güzel Mi? ("Is Your Mother Beautiful?") – 2000
Unuttum (I've Forgotten) – 2003
Gazete (Newspaper) – 2003
Allahından Bul (God Damn You) – 2004
Bittim (I'm Done) – 2004
Aşkın Açamadığı Kapı (The Door that Love Couldn't Open) – 2005
Banane (I Don't Care) – 2005
Vuracak (It's Gonna Hit) – 2005
Bir Anda Sevmiştim (I Suddenly Had Loved You) – 2005
Tamamdır (It's Okay) – 2005
Pembe Dizi (Soap Opera) – 2005
Adam Gibi (Like a Man) – 2006
Affedersin (Sorry) – 2006
Herkes Hak Ettiği Gibi Yaşıyor (Everybody Lives the Way They Deserve) – 2006
Mantık Evliliği (Marriage of Convenience) – 2006
Alçak (Ignoble) – 2007
Seven Kızın Romanı (The Novel of the Girl Who Loved) – 2007
Tatil (Holiday) – 2007
Mucize (Miracle) – 2008
Bebek (Bebek – A Place in İstanbul) – 2008
Selam Söyle (Give Him My Regards) – 2008
Gururum (My Pride) – 2008
Dans Et -Remix- (Dance) – 2009
Toz Pembe (A Turkish phrase equivalent to "rose-coloured glasses" in English) – 2009
Tecrübe (Experience) – 2010
Evli, Mutlu, Çocuklu (Married, Happy, with Children) – 2010
Çanta (Suitcase) – 2010
Bozuyorum Yeminimi (I'm Breaking My Oath) – 2010
Umutsuz Vaka feat. Fatman Scoop -Version Erhan Bayrak- (Hopeless Case) – 2011
Olacak Olacak (It Will Be, It Will Be) – 2011
Aşk (Love) – 2011
Sabıka (≠Recidivist≠) – 2011
Yılan (Snake) – 2012
Türkan (Turkan – A Turkish woman name)- 2012
Giderli Şarkılar (Going Songs) – 2013
İlahi Adalet (Poetic Justice) – 2014
Rekor (Record) – 2014
Koltuk (Arm Chair) – 2014
İntikam featuring Emrah Karaduman (Revenge) – 2015
Ders Olsun (Let This Be a Lesson) – 2015
Gölge (Shadow) – 2015
Pirlanta (Diamond) – 2016
Serefime Namusuma (To My Pudicity and Honor) – 2016
Hayalet (Ghost) – 2016
Ah Ulan SevdaRakipsiz · 2016
ÇalkalaPırlanta · 2015
HayaletRakipsiz · 2016

Demet Akalın Wikipedia