Venezuela


40,200 km2


Tucupita




152,700



Delta Amacuro State (Spanish: , ) is one of the 23 states of Venezuela, and is the location of the Orinoco Delta. The Paria Gulf and the Atlantic Ocean are found to the north, Bolívar State is found to the south, the Atlantic Ocean and Guyana are found to the east, and Monagas State is found to the west. The state capital city is Tucupita.
Delta Amacuro State covers a total surface area of 40,200 km² and, in 2007, had an estimated population of 152,700.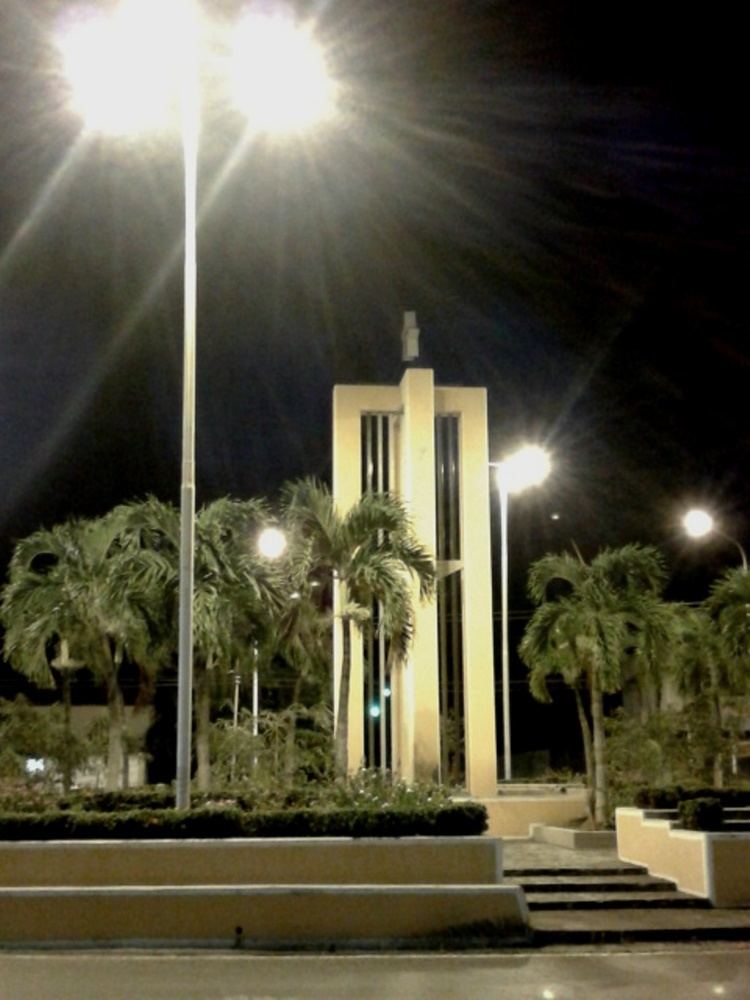 The Warao people have lived in this region since well before the Europeans arrived in America. Thanks to the remoteness of the Delta, the Warao managed to keep a certain independence from the European and later criollo colonizers.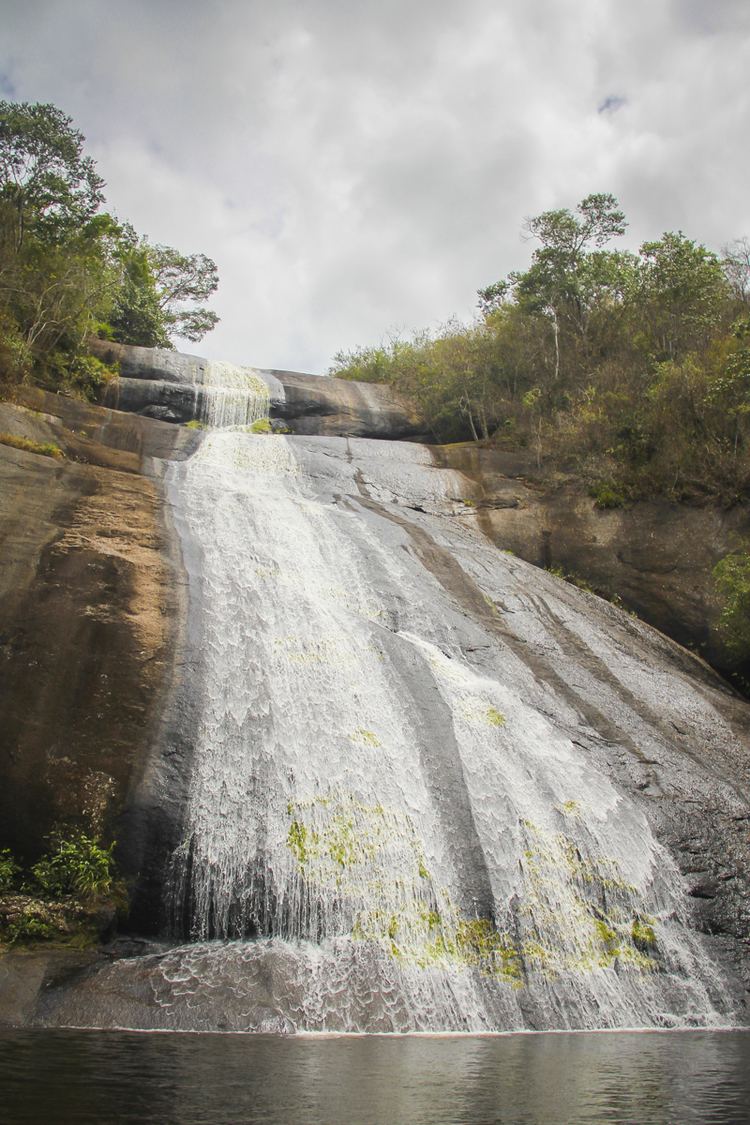 Columbus arrived at the coast off the Delta on 1 August 1498 during his third voyage to America. He wrote about the macareo, the noise that occurs when a large river flow (the Orinoco river) meets the ocean currents.
As the Delta connects to the Orinoco, it became the point of entry from the Ocean to Guayana.
Diego de Ordaz explored the territory from June 1531, when he sailed upstream the Orinoco River with several ships. Antonio Berrío traveled through the region in the 1580s. Fernando de Berrío, Antonio Berríos son, initiated expeditions going through the area in search for El Dorado. Walter Raleigh crossed the Delta in 1594, 1595 and finally on his last expedition, in 1616.
During Colonial Venezuela the Delta was part of New Andalusia Province. Alexander von Humboldt wrote in his Voyages to the Equinoccial Regions that the Waraos were the only native Americans still free from control from the Spanish authorities in the province. He said people calculated the Warao population in the Delta at around 6.000-7.000 individuals, although he thought there were less.
The territory became part of the Guayana Province when Venezuela became independent.
On 27 February 1884 the Delta became Federal Territory and was composed of the districts Manoa and Guzmán Blanco. The territory was attached soon afterwards to the Bolivar state. It became a Federal Territory again on 26 April 1901. The catholic missionary Barral arrived in the area in the 1930s and established a couple of religious missions and schools. He carried out some of the first studies on the Warao language. The Delta became state on 3 August 1991.
In the last decade, Delta Amacuro has seen an important migration of criollo Venezuelans looking for jobs in the oil sector.
Delta Amacuro is one of the poorest regions of Venezuela. The main economic activities are:
Delta Amacuro Wikipedia
(,)http://upload.wikimedia.org/wikipedia/commons/8/89/Obelisco_La_Redoma._Tucupita,_estado_Delta_Amacuro._Venezuela..jpg(,)http://upload.wikimedia.org/wikipedia/commons/b/b4/Salto_El_Mono_Sierra_de_Imataca_Delta_Amacuro.jpg(,)http://upload.wikimedia.org/wikipedia/commons/f/f3/Cria_de_Bufalos_en_Delta_Amacuro.JPG(,)http://upload.wikimedia.org/wikipedia/commons/thumb/8/84/Elecciones_Gobernador_Delta_Amacuro_2008.svg/574px-Elecciones_Gobernador_Delta_Amacuro_2008.svg.png(,)http://upload.wikimedia.org/wikipedia/commons/b/bb/Selva_de_R%25C3%25ADo_Orinoco._Delta_Amacuro._Venezuela..jpg(,)http://upload.wikimedia.org/wikipedia/commons/8/84/Delta_del_Orinoco.jpg(,)http://upload.wikimedia.org/wikipedia/commons/8/81/Provincia_de_Guayana_Cant%25C3%25B3n_Piacoa.JPG(,)http://upload.wikimedia.org/wikipedia/commons/6/69/Salto_El_Monito_Sierra_de_Imataca_Delta_Amacuro.jpg(,)http://erwin.bernhardt.net.nz/america/images/venezuela09.jpg
(,)http://cache3.asset-cache.net/gc/lpi5330_10-orinoco-delta-landscape-delta-amacuro-gettyimages.jpg%3Fv%3D1%26c%3DIWSAsset%26k%3D2%26d%3DfFsWJN8FtF3FUJtpr0%252FiVMNQ28Wgx%252BTSgfm9H09DR2BvWtQa9yPkutp3E9VpX26p(,)http://cache3.asset-cache.net/gc/492760727-house-on-stilts-of-the-murako-tribe-orinoco-gettyimages.jpg%3Fv%3D1%26c%3DIWSAsset%26k%3D2%26d%3DX7WJLa88Cweo9HktRLaNXrStlxlMRzh8Bnh3gh%252BAu%252B4G8b%252BYwheiD8ddR6PlFYNi(,)http://cache2.asset-cache.net/gc/126912338-venezuela-delta-amaruco-state-region-of-the-gettyimages.jpg%3Fv%3D1%26c%3DIWSAsset%26k%3D2%26d%3DwZ1THQ%252Frqi9Tlt7W96pnxvfPO9YrBTLUVwC9kNe4XkA%253D(,)http://cache4.asset-cache.net/gc/161572988-venezuela-delta-amaruco-state-region-of-the-gettyimages.jpg%3Fv%3D1%26c%3DIWSAsset%26k%3D2%26d%3DgtDy83JSJ0XKdl6BvZorEmcCiLJALmNmQIPBqfDoM4I%253D(,)http://cache1.asset-cache.net/gc/109686864-nararina-river-orinoco-delta-gettyimages.jpg%3Fv%3D1%26c%3DIWSAsset%26k%3D2%26d%3D2X90FW2VC%252B4Bb9wYKHCssW5fcxYPluSeZTJTySGIST4%253D(,)http://cache3.asset-cache.net/gc/109686862-orinoco-delta-gettyimages.jpg%3Fv%3D1%26c%3DIWSAsset%26k%3D2%26d%3DDGneMoMOTH40RYYvpGsQrLPCu0jtKjVga0khIymF7hzZyX5fu0rvgYbXvfFCAee3(,)http://imgc.allpostersimages.com/images/P-473-488-90/62/6240/GHY3100Z/posters/jane-sweeney-yavinoco-village-river-manamo-delta-amacuro-orinoco-delta-venezuela-south-america.jpg(,)http://imgc.allpostersimages.com/images/P-473-488-90/62/6238/4BI3100Z/posters/jane-sweeney-warao-indian-hatched-roof-huts-built-upon-stilts-delta-amacuro-orinoco-delta-venezuela.jpg(,)http://imgc.allpostersimages.com/images/P-473-488-90/64/6424/44T9100Z/posters/jane-sweeney-venezuela-delta-amacuro-orinoco-delta-warao-people-in-boat-on-nararina-river-with-rainbow-in-sto.jpg(,)http://cache4.asset-cache.net/gc/148433677-quiet-day-on-pui-puy-beach-gettyimages.jpg%3Fv%3D1%26c%3DIWSAsset%26k%3D2%26d%3Dv2b3kNwFCwHjWNFdo6KEfzvvykjqEGXsawGuqy0teSo%253D(,)http://images.artelista.com/artelista/obras/big/7/4/9/2544267810267542.jpg(,)http://www.eosnap.com/public/media/2009/04/venezuela/20090413-venezuela-full.jpg(,)http://imgc.allpostersimages.com/images/P-473-488-90/29/2968/B78QD00Z/posters/jane-sweeney-thatched-stilt-house-and-boat-on-orinoco-delta-delta-amacuro-venezuela.jpg
(,)http://ecoportal7.tripod.com/munic-delta-amacuro.gif(,)http://www.mapsofworld.com/venezuela/maps/delta-amacuro-map.jpg(,)https://fbexternal-a.akamaihd.net/safe_image.php%3Fd%3DAQB5bpaYrPZXc_1Y%26w%3D720%26h%3D480%26url%3Dhttp%253A%252F%252Fupload.wikimedia.org%252Fwikipedia%252Fcommons%252Fthumb%252F2%252F20%252FFlag_of_Delta_Amacuro_State.svg%252F720px-Flag_of_Delta_Amacuro_State.svg.png(,)http://freespace.virgin.net/susan.armitage/vendeltamap.GIF(,)http://1.bp.blogspot.com/_rZbKKDohSyc/S9rG5khqCUI/AAAAAAAABSE/uqFhA8x0ukk/s1600/aeleVenezuela_Delta_Amacuro_State_Location.jpg(,)http://www.jacintoconvit.org/en/programs/waraos/images/5/1.jpg(,)http://www.a-venezuela.com/mapas/map/imag/1mapasviales/deltaamacurov.jpg(,)https://s-media-cache-ak0.pinimg.com/736x/3d/b9/f1/3db9f165bd2819d220adf6b63ad0f163.jpg(,)https://c2.staticflickr.com/4/3038/2829919948_03b3546f9e.jpg
(,)http://media-cdn.tripadvisor.com/media/photo-s/01/6a/4b/5f/palafito-y-warao-isla.jpg(,)http://s3.bench.li/images/original/12981.jpg(,)http://img225.imageshack.us/img225/9053/85772446f.jpg(,)http://cdn2.vtourist.com/19/4354123-Motor_boats_Orinoco_Delta_Territorio_Federal_Delta_Amacuro.jpg(,)https://olivia2010kroth.files.wordpress.com/2010/11/800px-flag_of_delta_amacuro_state.png%3Fw%3D640(,)http://missosology.org/wp-content/uploads/2014/09/MISS-DELTA-AMACURO-C.jpg(,)https://mw2.google.com/mw-panoramio/photos/medium/20894478.jpg(,)http://i1.ytimg.com/vi/E23Z6gkPJOQ/0.jpg(,)https://mw2.google.com/mw-panoramio/photos/medium/2411905.jpg(,)http://www.abrebrecha.info/operador10/1306/0611/del1106_7.jpg
(,)http://upload.wikimedia.org/wikipedia/commons/8/87/A_Warao_family_in_their_canoe.jpg(,)http://www.leanoticias.com/wp-content/uploads/2011/11/poetas.jpg(,)https://s-media-cache-ak0.pinimg.com/736x/55/da/a9/55daa9ccf9c8129600d29c60167ce46d.jpg(,)https://negrosobreblancoonline.files.wordpress.com/2011/11/artista-y-modelos.jpg(,)http://imgc.allpostersimages.com/images/P-473-488-90/29/2968/P58QD00Z/posters/jane-sweeney-stilt-house-in-orinoco-delta-delta-amacuro-venezuela.jpg
(,)http://www.mapsofworld.com/venezuela/maps/venezuela-tourist-attractions-map.jpg(,)http://www.orinocodelta.net/orinoco_delta/delta_big.jpg(,)http://www.cdc.gov/travel-static/yellowbook/2014/map_3-40.png(,)http://www.hotelmaturin.com/fotos/estado_monagas.jpg(,)http://mw2.google.com/mw-panoramio/photos/medium/24315438.jpg(,)http://mw2.google.com/mw-panoramio/photos/medium/13415006.jpg