Dejan Damjanović (Cyrillic: Дејан Дамјановић; born 27 July 1981), also known only by his first name Dejan, is a Montenegrin football forward who plays for FC Seoul in the K League Classic.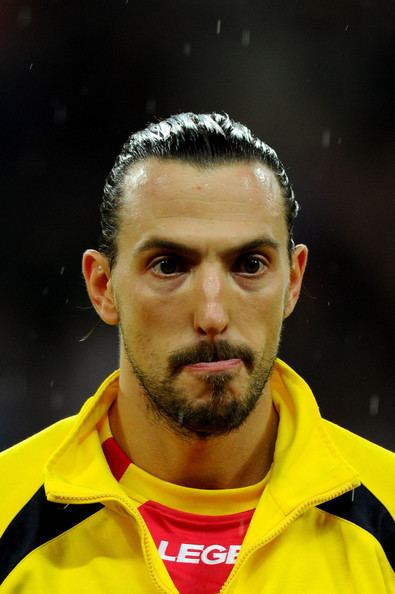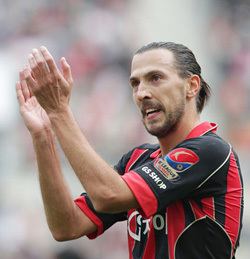 Damjanović was born in the town of Mostar, SR Bosnia and Herzegovina, SFR Yugoslavia (modern Bosnia and Herzegovina) on 27 July 1981. During the Yugoslav Wars, he moved to Serbia, initially to Pančevo, and then to Belgrade.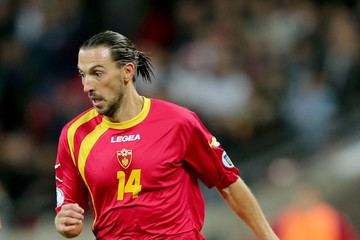 He made his debut for Sinđelić Beograd in 1998, scoring 6 goals in 21 matches in his first season. He moved to FK Železnik in 2000 and later also played with FK Radnički Beograd and FK Bežanija in the First League of Serbia and Montenegro. He played one season in the Saudi Arabia with Al-Ahli Jeddah and in summer 2006 he returned to Serbia and played with FK Bežanija in the debut season of the Serbian SuperLiga. During the winter break, by early 2007, he moved to South Korean football club Incheon United FC.
He signed a contract with FC Seoul on 7 December 2007.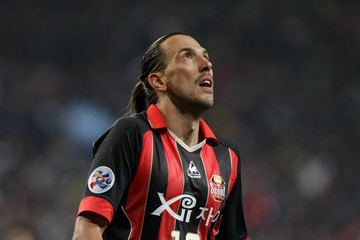 Damjanović was the second highest scorer in the K-League in 2007, 2008 and 2009. With 23 goals for Seoul in 2011 season, he was crowned the league's top scorer.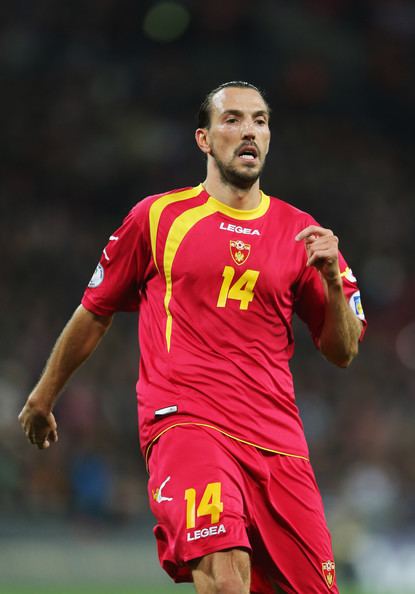 In July 2009, he managed to score two goals against Manchester United in United's Asian tour. However, FC Seoul lost 3–2, United's goals being scored by Wayne Rooney, Federico Macheda and Dimitar Berbatov.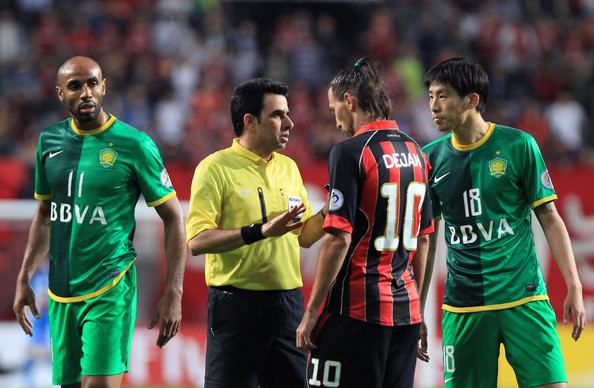 In January 2012, Guangzhou R&F in Chinese Super League offered $5,000,000 to FC Seoul for Damjanović, but it was rejected by Seoul. Damjanović scored his 100th career goal with FC Seoul from a penalty goal, along with the 101st in the same match over a 3–1 win against his former club Incheon United on 28 May 2012. On 25 July 2012, He became top scorer in K-League foreign player history by scoring his 105th goal in the match against Daejeon Citizen. The previous record holder is Saša Drakulić who made 104 goals in K-League.
In the first match of the 2012 K-League season, Damjanović was substituted out after 22 minutes against Daegu FC. It had been speculated that the FC Seoul manager, Choi Yong-Soo, and Damjanović had a rift. Damjanović wanted to leave but FC Seoul would not let him. However, as time went on, FC Seoul issued an official statement by Choi saying there was no tension between the two.
He finished the 2012 K-League season with many accolades and records broken. He scored 31 goals in 40 appearances, thus breaking the record held by Kim Do-Hoon in 2002. He won the league with FC Seoul as well as becoming the Golden Boot winner, a spot in the K-League Best XI in the forward position, and the K-league MVP.
In the January 2013, IFFHS ranked Damjanović seventh in the world for most goals in a top-division league surpassing players such as Zlatan Ibrahimović, Robin van Persie, and Wayne Rooney.
In September 2013, Damjanović scored in both of two legs of the AFC Champions League quarter finals against his former team Al-Ahli Jeddah. His scoring continued against the first leg of the semi-final against Esteghlal.
Despite scoring in both legs of the 2013 AFC Champions League Final against Guangzhou Evergrande, FC Seoul lost on away goals and thus ending the competition as runners-up.
He transferred to Chinese Super League side Jiangsu Sainty with transfer fee $4,200,000 in December 2013.
On 17 July 2014, Damjanović transferred to fellow Chinese Super League side Beijing Guoan.
On 28 December 2015, Damjanović returned to FC Seoul, signing a two-year contract.
On 3 August 2016, Damjanović scored his 150th goal in 254th appearance in the K League, setting a record for the quickest player to reach 150 goals in the K League history.
His first international as a Montenegrin football player was against Italy on 16 October 2008. He scored two goals in the 2010 FIFA World Cup qualifiers against Cyprus. He scored his third international goal at 2014 World Cup qualification match against Ukraine on 16 October 2012.
On 26 March 2013, during a 2014 World Cup qualifier, Damjanović would once again prove vital as he came on, as a substitute, for Mitar Novaković in the 46th minute. Twenty minutes later he would score his fourth international goal against England to end the match in a one-one draw letting Montenegro keep the lead with 2 above England in the group stage.
On 6 September 2013, during a 2014 World Cup qualifier, Damjanović provided the only goal for Montenegro as they tied 1–1 with Poland in Warsaw.
On 11 October 2013, Damjanović scored the only goal for Montenegro in their 4–1 defeat to England at Wembley in the 2014 FIFA World Cup qualifiers.
Statistics accurate as of 5 March 2017.
Scores and results list Montenegro's goal tally first.
Al-Ahli Saudi FC
Crown Prince Cup
Runner-up (1): 2005–06
FC Seoul
K League Classic
Winner (3): 2010, 2012, 2016
Runner-up (1): 2008
Korean FA Cup
Runner-up (1): 2016
Korean League Cup
Winner (1): 2010
AFC Champions League
Runner-up (1): 2013
FC Seoul
K League MVP (1): 2012
K League Top Scorer (3): 2011, 2012, 2013
League Cup Top Scorer (1): 2010
K League Best XI (4): 2010, 2011, 2012, 2013
K League 'FAN'tastic Player (1): 2012
K League Players' Player of the Year (1): 2010
AFC Champions League Dream Team: 2013
His daughter and son were born in South Korea.