Child star dee jay daniels d l hughley show arrested for murder
Dee Jay Daniels (born Dorjan Lyndell Daniels; October 17, 1988) is an American television actor.
Contents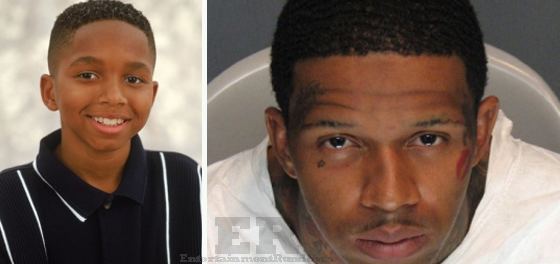 Daniels is best known for his role as Michael Hughley on the D. L. Hughley sitcom, The Hughleys, playing the son of Hughley's character. He also appeared in several shows including: In the House, Coach, The Wayans Bros., Grace Under Fire and Cold Case. He also had a supporting role as Ethan in the 2005 Disney film, Sky High.
CHILD STAR DEE JAY DANIELS ARRESTED FOR MURDER!
Legal issues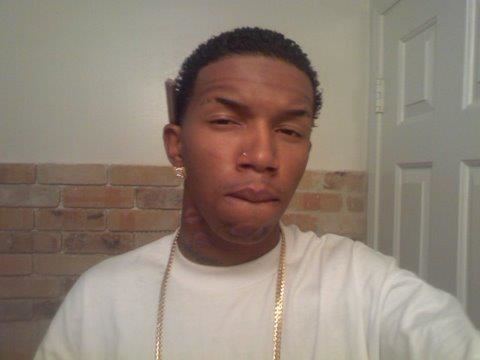 Daniels was arrested for murder in Stockton, California in 2011 in the alleged stabbing death of J.J Lewis. He was acquitted on December 21, 2012.
He was accused of having been involved in the killing . Daniel allegedly acted alongside Marcus McCliman and Djuane Nunely.
It was reported that they stabbed the deceased outside a club and wounded an unnamed woman.
He was also suspected of being in a notorious gang known as "Blood."

He was detained at the San Joaquin County jail where he faced a lifetime in prison if he had been convicted. However later he and Nunely were cleared of the charges. Marcus was, however, convicted for the crime.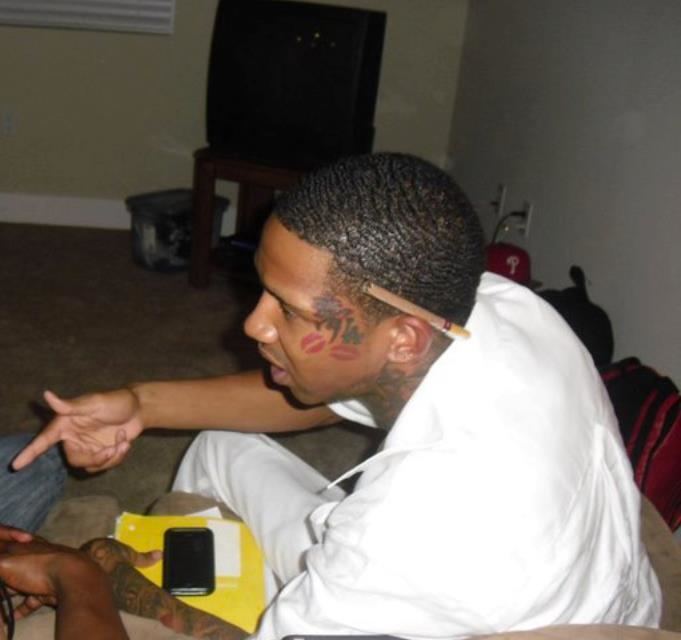 Filmography
Actor
2014
Blame It on the Streets (Short)
as
Thug #2
2006
Cold Case (TV Series)
as
Terrell Pierce
- Fireflies (2006) - Terrell Pierce (as Dee-Jay Daniels)
2005
Sky High
as
Ethan (as Dee-Jay Daniels)
2004
The Bernie Mac Show (TV Series)
- It's a Wonderful Wife (2004)
1998
The Hughleys (TV Series)
as
Michael Hughley
- It's a Girl: Part 2 (2002) - Michael Hughley
- It's a Girl: Part 1 (2002) - Michael Hughley
- How Hattie Got Her Groove Back (2002) - Michael Hughley
- Directed by Darryl Hughley (2002) - Michael Hughley
- You've Got Male (2002) - Michael Hughley
- Jump the Jump (2002) - Michael Hughley
- Bored of the Rings (2002) - Michael Hughley
- Leaving Las Vegas (2002) - Michael Hughley
- Smells Like Free Spirit (2002) - Michael Hughley
- I Have a Scheme (2002) - Michael Hughley
- I'm Dreaming of a Slight Christmas (2001) - Michael Hughley
- One Foot in the Grave-y (2001) - Michael Hughley
- The Keepin' It Real World (2001) - Michael Hughley
- Daddy's Lil' Girl (2001) - Michael Hughley
- Whatchoo Stalkin' About, Willis? (2001) - Michael Hughley
- When Darryl Bumped Sally (2001) - Michael Hughley
- Hughley & Son (2001) - Michael Hughley
- Stormy Weather (2001) - Michael Hughley
- Go with the Flow (2001) - Michael Hughley
- A Cry for Pleh (2001) - Michael Hughley
- Mid-Wife Crisis (2001) - Michael Hughley
- Joint Custody (2001) - Michael Hughley
- Titanic 2: Electric Boogaloo (2001) - Michael Hughley
- Mother's Day (2001) - Michael Hughley
- Road Rage (2001) - Michael Hughley
- Darryl, Family Counselor (2001) - Michael Hughley
- Something About Shari (2001) - Michael Hughley
- South Side Story (2001) - Michael Hughley
- It's a Wonderful Life (2001) - Michael Hughley
- Forty Acres and a Fool (2001) - Michael Hughley
- My Horny Valentine (2001) - Michael Hughley
- Bamboozled (2001) - Michael Hughley
- It Had to Be Jew (2001) - Michael Hughley
- Love or Money (2000) - Michael Hughley
- His Park Is Worse Than His Bite (2000) - Michael Hughley
- Oh Thank Heaven for Seven-Eleven (2000) - Michael Hughley
- Darryl's Victory Tour (2000) - Michael Hughley
- Rage Against the Machine (2000) - Michael Hughley
- Scary Hughley (2000) - Michael Hughley
- The Truth Shall Set Me Free (2000) - Michael Hughley
- In the Bluff (2000) - Michael Hughley
- We Got It Maid (2000) - Michael Hughley
- Guess Who's Coming Out for Dinner? (2000) - Michael Hughley
- Design Flaws (2000) - Michael Hughley
- The Thin Black Line (2000) - Michael Hughley
- Love the One You're With (2000) - Michael Hughley
- Body Double (2000) - Michael Hughley
- The Girl That I Married (2000) - Michael Hughley
- The Music Man (2000) - Michael Hughley
- She's a Brickhouse (2000) - Michael Hughley
- Two Jacks and a Beanstalk (2000) - Michael Hughley
- Lies My Valentine Told Me (2000) - Michael Hughley
- So What Do You Do, Mrs. Hughley? (2000) - Michael Hughley
- Death Takes a Three Day Holiday (2000) - Michael Hughley
- Seoul Brother Next Door (2000) - Michael Hughley
- Miracle on 135th and Avalon (1999) - Michael Hughley
- I Love You, You're Fired (1999) - Michael Hughley
- Daddy's Going to Hell (1999) - Michael Hughley
- Roots: Part 2 (1999) - Michael Hughley
- Roots: Part 1 (1999) - Michael Hughley
- The Curse of the Coyote Man (1999) - Michael Hughley
- Help a Brother Out (1999) - Michael Hughley
- Sap and the Star (1999) - Michael Hughley
- Honey, I Beat the Kids (1999) - Michael Hughley
- Milsap Moves Up (1999) - Michael Hughley
- Young Guns (1999) - Michael Hughley
- Up on the Roof (1999) - Michael Hughley
- Jungle Gym Fever (1999) - Michael Hughley
- Clan of the Cave Bear (1999) - Michael Hughley
- G.E.D. (1999) - Michael Hughley
- I Do, I Do, Again: Part 2 (1999) - Michael Hughley
- I Do, I Do, Again: Part 1 (1999) - Michael Hughley
- Storm o' the Century (1999) - Michael Hughley
- Dog Eat Dog (1999) - Michael Hughley
- Why Can't We Be Friends? (1999) - Michael Hughley
- I Ain't Heavy, I'm Your Father (1999) - Michael Hughley
- Reliving Single (1999) - Michael Hughley
- A Multi-Culti Christmas (1998) - Michael Hughley
- I'm Shrinnnking (1998) - Michael Hughley
- Sydney (1998) - Michael Hughley
- Soccer (1998) - Michael Hughley
- Baby Fever (1998) - Michael Hughley
- Rich Kids Bad, Poor Kids Good (1998) - Michael Hughley
- Keeping Romance Alive (1998) - Michael Hughley
- Class Clown (1998) - Michael Hughley
- Lost in the Suburbs (1998) - Michael Hughley
- Carpool (1998) - Michael Hughley
- Pilot (1998) - Michael Hughley
2001
Men Behaving Badly (TV Series)
as
Banks
- Carpe Dino (2001) - Banks (as Dee-Jay Daniels)
2000
ER (TV Series)
as
Jesse
- The Fastest Year (2000) - Jesse
1998
The Wayans Bros. (TV Series)
as
Young Marlon
- Bringing It All Back Home (1998) - Young Marlon
1997
Family Matters (TV Series)
as
Brian
- Deck the Malls (1997) - Brian
1997
Coach (TV Series)
as
Billy
- A Boy and His Doll (1997) - Billy
1996
Grace Under Fire (TV Series)
as
Boy
- The Show-Me State (1996) - Boy
1996
In the House (TV Series)
as
Rodney
- Kindergarten Doc (1996) - Rodney
- Record Breaking Time (1996) - Rodney
- Maxwell Said Knock You Out (1996) - Rodney
- Bury the Hatchet (1996) - Rodney
- I Only Have You for Eyes (1996) - Rodney
- Mother of Invention (1996) - Rodney
- The Real World (1996) - Rodney
Self
2001
Hollywood Squares (TV Series)
as
Self - Panelist
- Episode dated 25 December 2001 (2001) - Self - Panelist
- Episode dated 24 December 2001 (2001) - Self - Panelist
References
Dee Jay Daniels Wikipedia
(Text) CC BY-SA