Nationality

American




Occupation

Businessperson





Children

2




Name

Debra Cafaro








Born

15 December 1957 (age 58) (

1957-12-15

)

Pittsburgh, Pennsylvania, United States




Spouse(s)

Terrance K. Livingston (m. 1983)




Education

University of Chicago Law School




Similar People

Sam Zell, Mindy Grossman, Ursula Burns
Ventas inc ceo debra cafaro mad money cnbc
Debra A. Cafaro, born December 15, 1957 is an American business executive, who is Chairman of the Board and Chief Executive Officer of Ventas, Inc.(NYSE:VTR), an S&P 500 healthcare real estate investment trust (REIT) with enterprise value of $37 billion that owns nearly 1,300 healthcare properties located through the U.S., Canada and the UK. Cafaro joined Ventas in 1999 as CEO and President when the company's market cap was about $200 million and it was in dire financial shape and has been widely credited with the Company's turnaround and its subsequent success.
Contents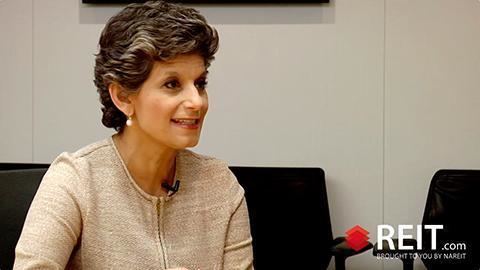 Under Cafaro's leadership, Ventas was named the most successful financial publicly traded company for the first decade of the new century and in 2013 Ventas was voted as one of the world's most admired real estate companies by Fortune magazine. Ventas is well-regarded for sustaining long-term performance; for the 16 years ended December 31, 2015, total shareholder return was 3,981.3 percent, compared with 507.5 percent for the MSCI US REIT Index and 89.0 percent for the S&P 500 Index. The Company's compound annual total shareholder return (TSR) has exceeded 27 percent since January 1, 2000.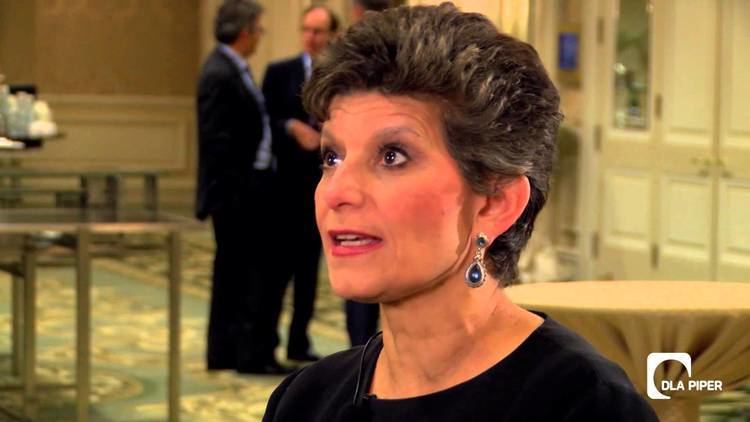 Cafaro has received many professional recognitions. Harvard Business Review has named Cafaro in its list of the top 50 "Best Performing CEOS" in the world for 2016, 2015 and 2014. She is one of only 30 CEOs named by Harvard Business Review for three consecutive years and one of only two women on this year's list. In 2016, Forbes Magazine recognized Cafaro as one of The World's 100 Most Powerful Women and also identified her as the Top-Performing Women CEO by Total Return, which was estimated at 2,373 percent since she assumed the leadership role at Ventas in March 1999. In 2015 GlobeSt.com named her as one of only nine "game-changers" in commercial real estate during the last 15 years. In recognition of her outstanding success and track record in business in both the U.S. and the world, she was selected by Crain's Chicago Business as one of the "Most Powerful Women in Business", she has been named as one of the "100 Most Influential People in Healthcare" by Modern Healthcare Magazine four times, and as one of their "Top 25 Women in Healthcare" for the third time in 2017. She was also selected as one of the "Top 50 Women in World Business" by the Financial Times. In June 2017, Cafaro was nominated Chair-Elect of the Real Estate Roundtable after serving a term as secretary. Her term as Chair of the Real Estate Round Table will begin July 2018.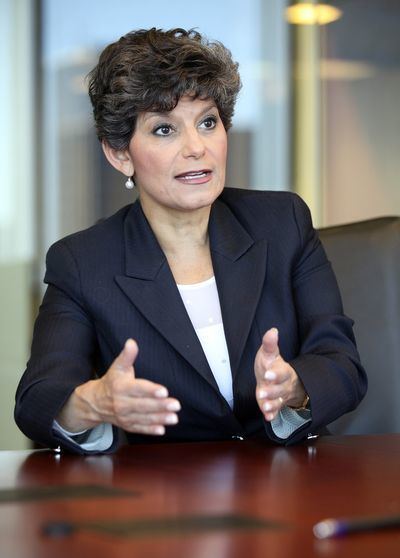 Ventas debra cafaro on why the health care asset class is well positioned in today s economy
Personal life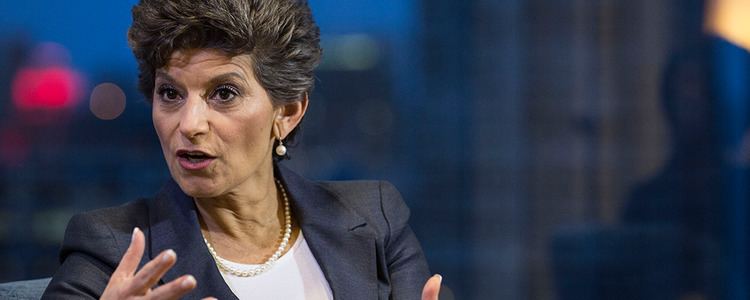 Cafaro was born in Pittsburgh, Pennsylvania to a working class Catholic family; she has one younger sister. Her mother, Dee Francis, was first generation Christian Lebanese who grew up in an Arabic speaking household in Washington PA; she graduated as valedictorian of her high school class. Her father was born in Pittsburgh to a first generation Italian family with 13 children. His immigrant father and mother owned restaurants and bars; her father worked as a letter carrier for the US Postal Service. In 1966, her father began to learn about rare coins. Pretty soon, he would take his post office paycheck and have it cashed in silver dollars. Then, the entire family would go through the coins to identify the valuable ones. By 1970, he was able to open his own rare coin store in the Grant Building in Downtown Pittsburgh. Cafaro, who was the first in her family to go to college, said that her father used his earnings from the coin store to pay for her undergraduate education at University of Notre Dame. She has said that her hard-working, close-knit family has been the inspiration for her work ethic as well as her love of sports, especially the Pittsburgh Steelers. Cafaro said that when she was 16 she became transfixed with the Watergate hearings and decided she wanted to be either a lawyer or journalist. Her father introduced her to a prominent criminal defense attorney, Tom Livingston, who introduced her to his son Terry, then a high school student who had decided to attend Notre Dame, which Cafaro was also interested in attending. Cafaro and Terrance K. Livingston married in 1983 and are the parents of two adult children.
Cafaro grew up in a family that loved Pittsburgh sports and she has often said that watching professional sports with her family helped to shape her as a leader. In December of 2016, Cafaro became an owner and member of the Management Committee of the Pittsburgh Penguins, a National Hockey League team, who won the 2017 Stanley Cup for the second consecutive year.
Education and early career
Cafaro received her J.D. cum laude in 1982 from the University of Chicago Law School, where she was named its Distinguished Alumna in 2011, and her B.A. in government economics magna cum laude from the University of Notre Dame in 1979. During Law School, she was the research assistant for Edward H. Levi, the former President of the University and Attorney General of the United States, who had been appointed by President Gerald Ford to "restore trust in the Justice Department". She had summer associate stints at the law firms Jones Day in Cleveland (1980), Debevoise & Plimpton in New York (1981) and Cleary Gottlieb in New York (1982). In 1982–83 Cafaro served as a judicial clerk to the Hon. J. Dickson Phillips, United States Court of Appeals for the Fourth Circuit. Her two co-clerks, Bill Johnson and Tim Hester became the CEO of Duke Energy and the TVA, and the managing partner at Covington & Burling, respectively. She joined the firm Levy and Erens in 1983. She then helped found, as its only associate, a law firm currently named Barack, Ferrazano, Kirschbaum, & Nagelberg, LLP in 1984. From 1983 to 1997, Cafaro practiced real estate, corporate and finance law, Cafaro also taught real estate transactions and finance from 1988 to 1992 as an Adjunct Professor at Northwestern University Law School. She joined Ambassador Apartments Inc. (NYSE:AAH), a multifamily REIT as President and a Director, in 1997 where she helped to complete the successful sale of the company.
Ventas
Cafaro was hired as President and Chief Executive Officer to rescue Ventas, a healthcare REIT, in 1999 at a time when the company was on the verge of financial collapse. Its primary tenant – Vencor, Inc., which accounted for nearly all of its revenue – faced a serious cash squeeze and was unable to pay all of its rent. In addition, Ventas had $1 billion of bank loan debt and faced significant whistle blower claims related to Medicare fraud. Its portfolio of 271 senior nursing facilities and hospitals were largely dependent on Medicare payments to cover rent, at a time when the federal government's reimbursements were declining.
Cafaro's initial actions at Ventas were to restructure the bank debt, lead a global consensual restructuring of its main tenant Vencor so it could emerge from bankruptcy (renamed Kindred Healthcare, Inc: NYSE: KND after it emerged from bankruptcy in April 2001) and negotiate a settlement with the Department of Justice on its whistle blower suit. Once Ventas stabilized in 2002, Cafaro hired an executive management team and initiated a growth and diversification strategy. In 2003 she was named the company's Chairman of the Board. The Company completed several small acquisitions and then began a series of sizable transactions including the $1.2 billion acquisition of Provident Senior Living in 2005 and the $2 billion acquisition of Sunrise Senior Living REIT in 2007 as its total number of assets grew to more than 500, with an emphasis on diversifying into private pay senior living communities. In 2010 and 2011, Ventas completed more than $11 billion of acquisitions, doubling the company's size to nearly 1,400 properties and establishing its role as one of the largest and best performing publicly traded REITs, with total shareholder return for the ten years ended December 31, 2011, of 721.3 percent. During that same period it consistently outperformed the S&P 500 Index for each of the 1-, 3-, 5- and 10-year periods. Meanwhile, Kindred's contribution to net operating income by early 2014 was reduced to 12 percent from nearly 100 percent 15 years earlier. Growth continued and in early 2014, Ventas once again expanded its international presence with the acquisition of private hospitals in the United Kingdom. On June 2, 2014, Ventas announced $3.5 billion in acquisitions that has expanded its presence in senior living and medical office buildings. In 2015, Cafaro announced two strategically innovative transactions. First, it spun off most of its post-acute care portfolio into a pure play real estate investment trust called Care Capital Properties Inc. (NYSE:CCP), which will allow Ventas to focus on its private pay portfolio and its potential for higher growth. And, it acquired the real estate of top-ten hospital company Ardent Healthcare Services, Ventas's first push into the hospital sector. That was followed by the announcement in the spring of 2016 that Ventas would move into the life science asset class with the $1.5 billion acquisition of Wexford Science & Technology.
Other boards
Cafaro serves on the Executive Committee of the Boards of the Real Estate Roundtable[3] and the Economic Club of Chicago[4], and she is a member of the Business Council. She is a member of the Board of Directors of the PNC Financial Services Group Inc. She is also a member of the Boards of University of Chicago, Chicago Infrastructure Trust, Executives' Club of Chicago, Chicago Symphony Orchestra and World Business Chicago. In 2010, Cafaro served as Chair of the National Association of Real Estate Investment Trusts (NAREIT), the worldwide representative voice for REITs, which honored her in 2014 with NAREIT's Industry Leadership Award. She was a member of the Board of Directors of Weyerhaeuser Company (NYSE: WY) from 2007 till 2016 when it merged with Plum Creek. There she chaired the Finance Committee and was a member of the Compensation Committee.
Awards and honors
Over the years, Cafaro has received numerous honors, awards and media mentions. Some of the most recent include: named by CNBC Mad Money host Jim Cramer as one of the "Bankable 21" CEOs in his latest book, Get Rich Carefully; voted by investors and analysts to Institutional Investor's 2011, 2012 and 2014 All American Executive Team (top 3 REIT CEOs); selected as one of the Top 50 Women in World Business by the Financial Times, and named multiples times by Modern Healthcare as one of the 100 Most Influential People in Healthcare and as one of the Top 25 Women in Healthcare. Ms. Cafaro has also been named Female Leader of the Year by Commercial Property Executive, one of the Top 25 Women in Real Estate by Commercial Property Executive and one of the Women to Watch by Crain's Chicago Business. Additionally, she has been named an Outstanding Woman by National Real Estate Investor magazine; a Woman of Influence by Real Estate Forum; Female Leader of the Year by Commercial Property News; and one of 50 Women to Watch by The Wall Street Journal. In 2016, Forbes listed her as one of the The World's 100 Most Powerful Women Other mentions include:
Institutional Investor: All American Executive Team (voted by investors & analysts): Top 3 REIT CEOs 2017, 2014, 2012, 2011
Modern Healthcare: 100 Most Influential People in Healthcare: 2017, 2016, 2015, 2012
Modern Healthcare: Top 25 Women in Healthcare: 2017, 2015, 2011
References
Debra Cafaro Wikipedia
(Text) CC BY-SA